Porsches at the Festival of Speed, Sussex, UK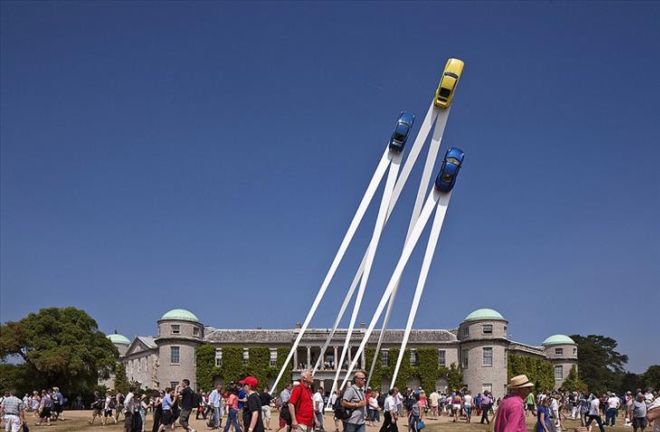 These incredible car sculptures, created by Gerry Judah, seem to rush into endless space. During his time as a sculptor, Judah has managed to work with some of the world's most famous cars. This particular sculpture can be found in the grounds of Goodwood House in West Sussex.
"Diminish and Ascend," Sydney, Australia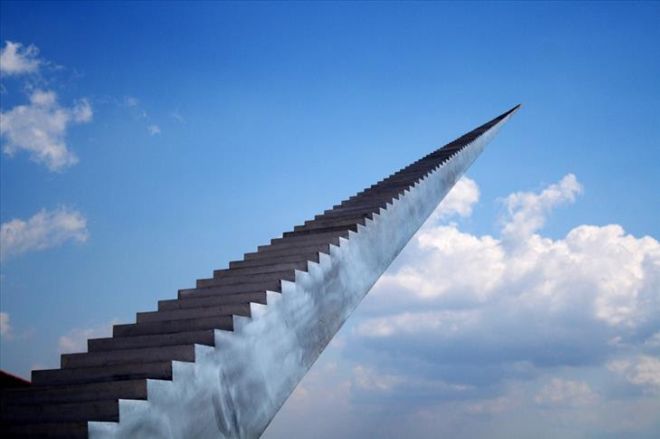 This sculpture, created by David McCracken, has a secret – each successive step is smaller than the previous one. Therefore, when somebody looks upon it, it seems like it goes on forever.