"Features of Gravity for the Elephant, Paris, France
This sculpture, by Daniel Firman, can be found in the Paris Castle of Fontainebleau. It is dedicated to Firman's strange theory that an elephant can balance on its own trunk at a height of 18,000 km above sea level.
"Runner," Athens, Greece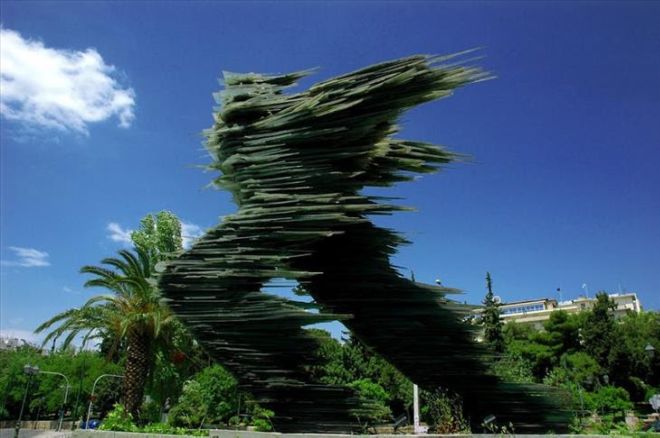 When looking at this sculpture, one gets the impression that it's moving. This colossal figure, created by Costas Varotsos, is made up of thousands of dark green glass pieces.