All the cooks among us spend a lot of time in the kitchen, and one of the results of cooking, baking and of course eating is the accumulation of old kitchen utensils which we no longer use. Instead of throwing these tools or hiding them in the back of the closet until they're forgotten, you can repurpose them with these 17 original design ideas!
1. Lampshade from a kettle
Just like the fairytales, you can create a lampshade with legs or one that tilts on its side with an old kettle and other kitchen tools only. Drill a hole in the bottom of a small old kettle, glue the kettle to the base of a lampshade or attach a few bent kitchen utensils to the bottom, thread the lighting wire through the hole and attach a lightbulb. No one will be able to ignore your new lamp.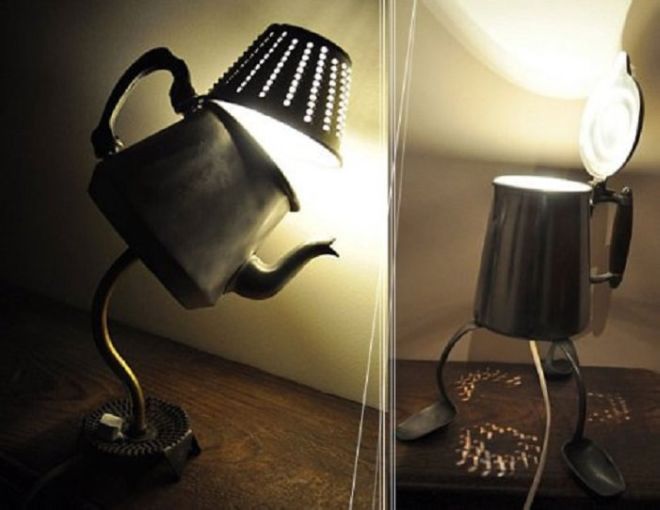 2. Colored cup clock
Upgrade each clock easily with cups and saucers, and you'll know without a problem when it's time to have a cup of tea! Glue the saucers and then teacups on the face of a large wall clock where the numbers would be. Use different color cups to really give it that quirky feel.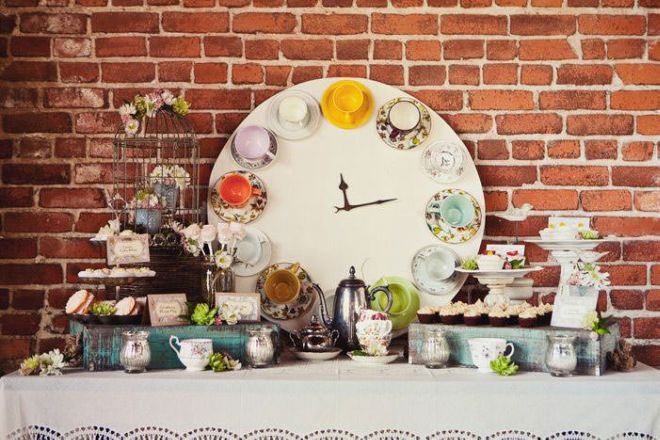 3. Garden signs from wooden spoons
If you grow herbs or vegetables in planters or in your garden, you can mark each bed easily with beautiful, colorful signs. Paint old wooden spoons in your choice color, write the name of the herbs or vegetables grown in a flower bed or pot, and place the spoons in the appropriate place.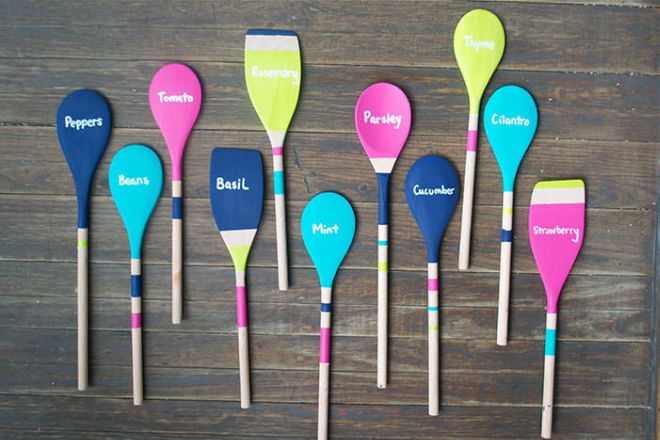 4. Cutlery hook
If you're often stuck with random pieces of silverware you never use because they don't match your set, try this DIY. Simply bend the cutlery you've chosen, and glue it or drill it onto a piece of wood of your choice, which you can paint or leave in its natural shade. Now hand it up at your entrance and use it to hang your keys or even your hat when you come in from work!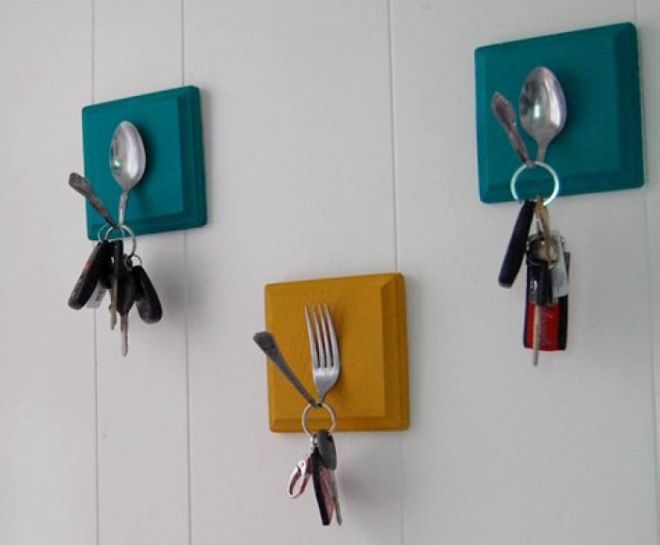 5. Upgraded chalkboard from a tray
A chalkboard can be used in any kitchen for a shopping list, listing recipe ingredients, and more, and of course a great way to keep our children busy while we cook. If you have a tray that you no longer need but feel bad throwing out, just buy some chalk paint from the hardware store, and paint your tray with it. The paint will turn the surface into a chalkboard immediately, and you'll enjoy a colorful and useful addition to the kitchen.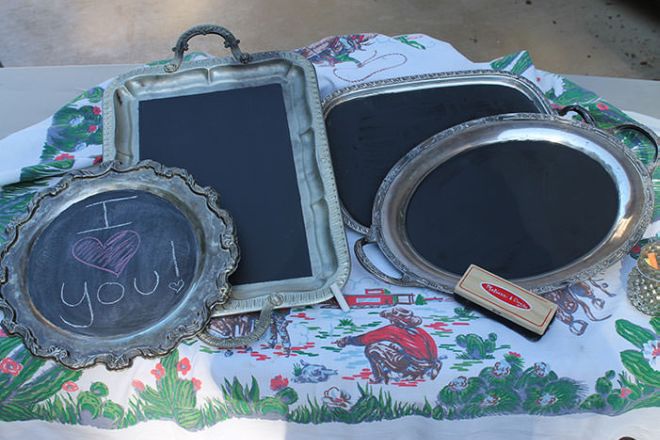 6. Serving stand from plates
Looking for a nice cake stand? Why not glue and old dish that you're no longer using onto a wide-brimmed cup? We all have miss matched plates and cups so why not make use of them Instead of keeping them hidden in the closet…