13. Hovering jars
I happen to be a jar hoarder and when I find myself with an excess of jars I can't help but wonder what other purpose they can serve. While it may seem counterintuitive to pierce holes in jar lids, doing so can provide you with a cool new space-saving storage unit. Drill 2-3 holes in the lid for the screws and attach them to the bottom of a shelf. Fill your jar with whatever small items you have laying loose around the house and screw them back on to the lids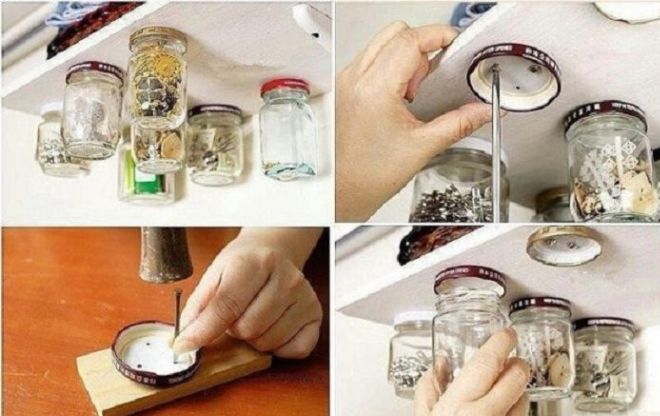 14. Rolling pin coat rack
If you ever come across a stock of old rolling pins, or if you have a few lying around, cut them in half and glue each half to a wooden board.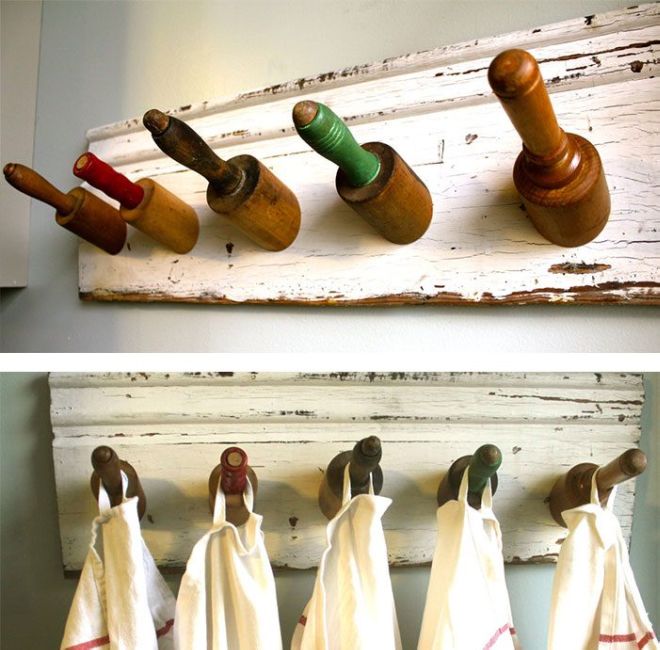 15. Colander planter
Many plants need large quantities of water, and in turn, they need pots with holes through which it can drain out. What's more natural for this than an old colander? You can turn you colander into a planter by hanging them with ropes threaded through the top-most holes, or by adding legs to the bottom allowing it to stand off the ground.
16. old funnel twine and yarn dispensers
This tip is great for anyone who knits or even for those who often use kitchen twine. Instead of looking for the end of the yarn or twine, let the thread balls sit in an old funnel and thread the ends through the spout. The funnel itself should be attached to a wall or to any work corner, and you can start sewing or knitting easily every time.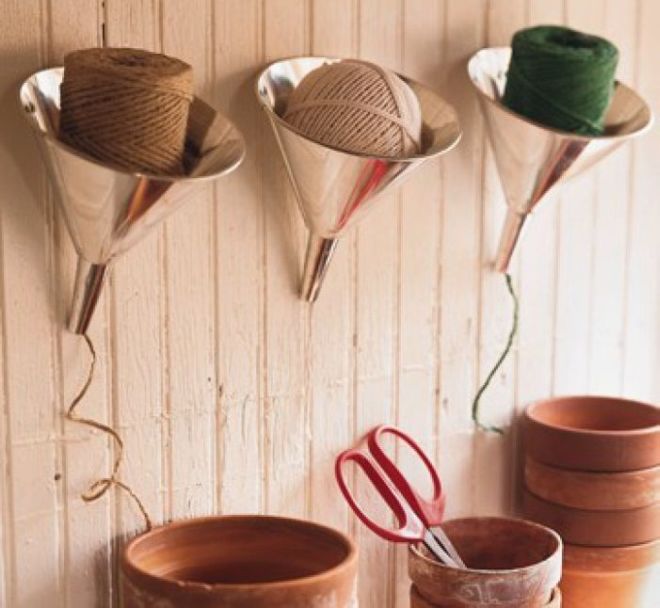 17. Corn on the cob skewers
Another awesome way to repurpose old silverware is by turning old forks into corn cob skewers. Just cut off the ends, sand so there are no sharp edges, fold back the two outer spears using a plier and voila!