Henna is a dye used for creating absolutely gorgeous temporary tattoos in a variety of different patterns. It is made from the plant Lawsonia inermis, which is also known as the mignonette tree, or Hina. This dye also has been used to draw patterns on fabrics like silk, leather, and wool, as well as to dye hair, but is most popularly known for its use in the creation of temporary body art. This art form has been a part of Arabic, Hindu and Chinese cultures for thousands of years. The art of using this dye is also called Henna, and in Hindi, it is referred to as Mehndi (Mehindi).
Application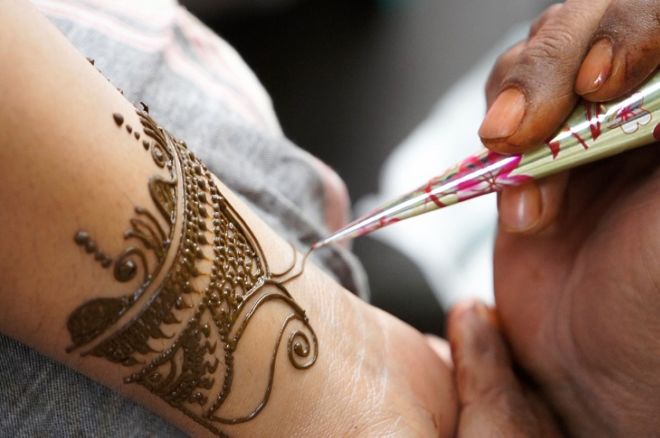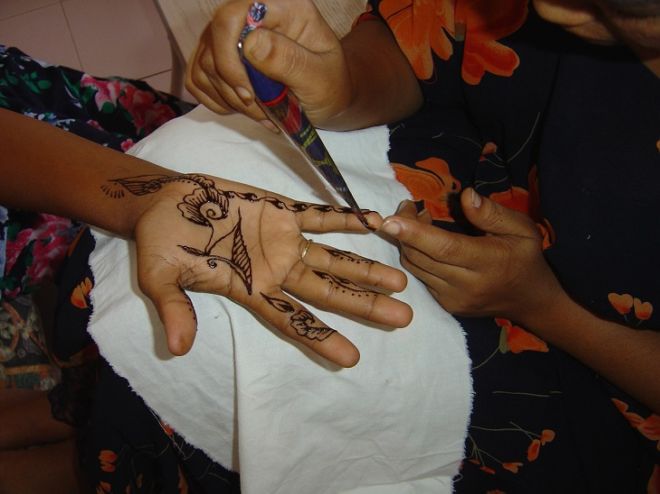 This temporary tattoo remains a major tradition in weddings and other occasions in these cultures. These pictures show the various patterns that everyone can enjoy. The dye can be turned into a paste, which is then applied to the skin through cones in specific patterns and then left to dry.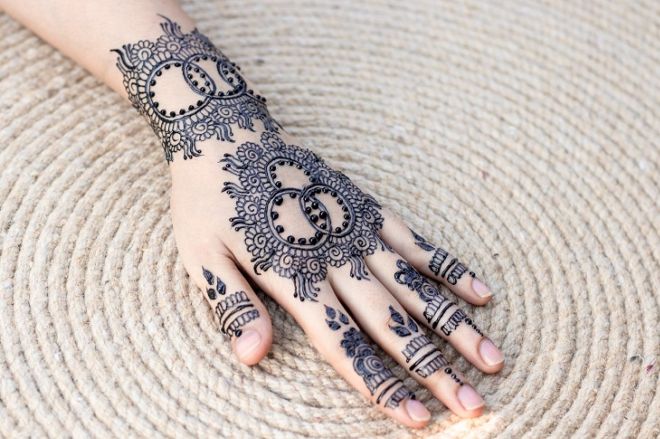 Where can you put it?
These patterns are typically drawn on the hands and legs, but there are no limitations to the placement of these temporary tattoos.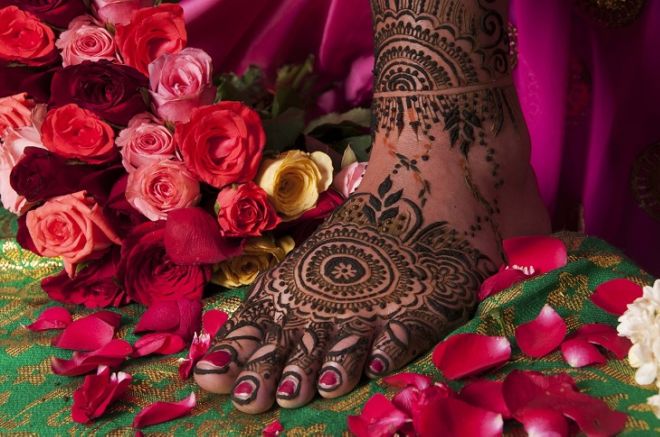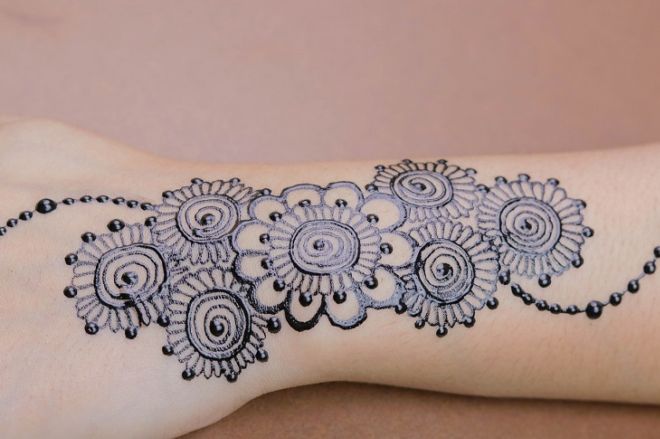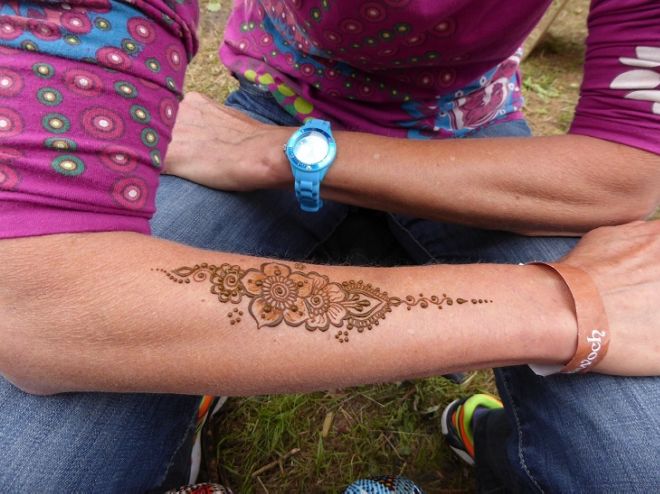 Removal
After the paste is applied, it is left to dry, and as it dries, the ink stains the skin, creating a beautiful temporary tattoo. The dried ink begins to chip away slowly, and after 3-4 hours the paste can be scraped off.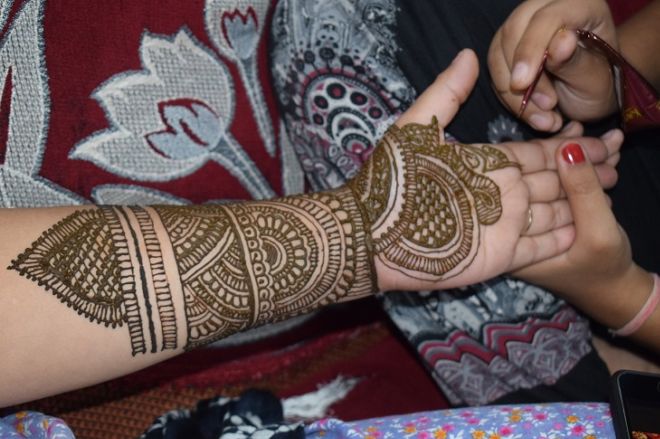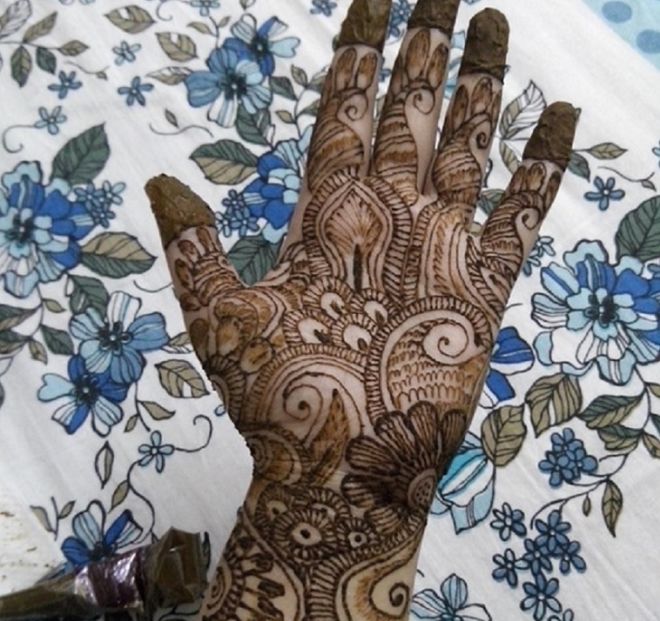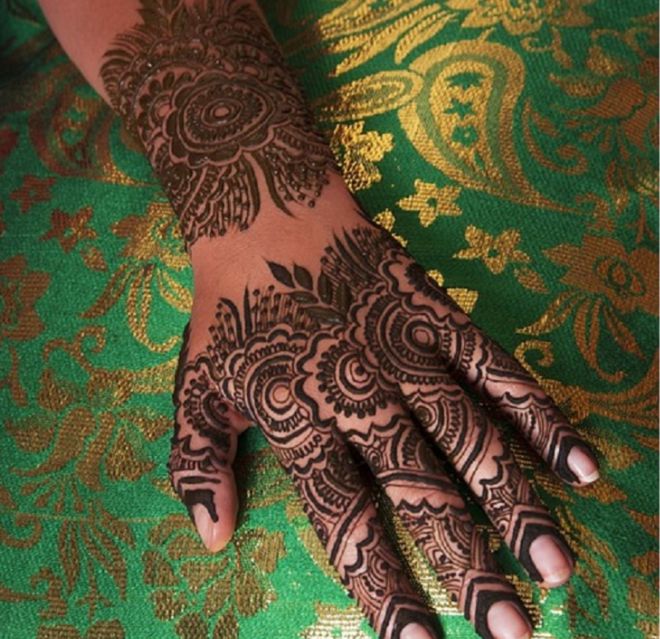 Customize
Many of the dyes are now custom made to leave a darker stain and dry faster. The tattoos only last for a few weeks, so for best color and longevity, it is advisable not to let water touch your hands while taking off the mehndi and for a number of hours after its been removed.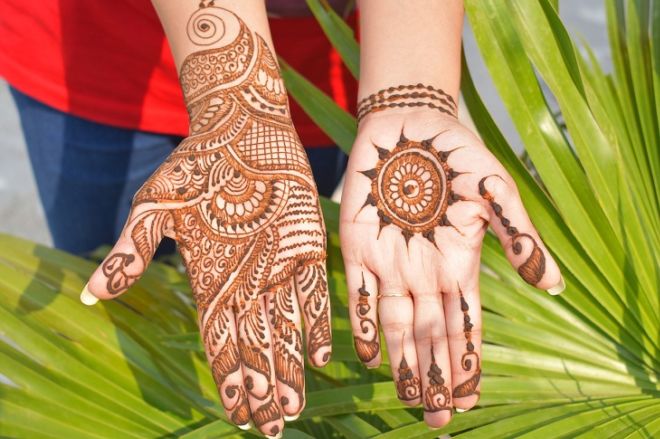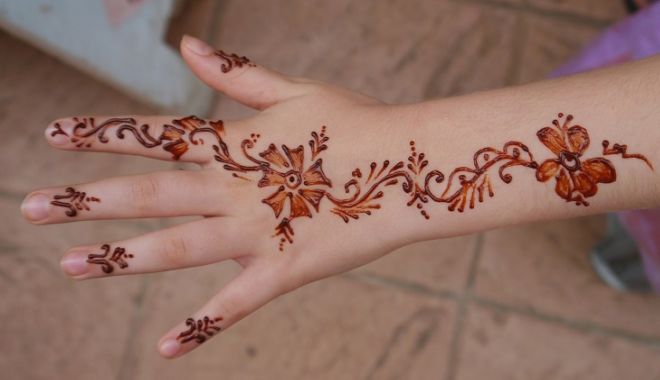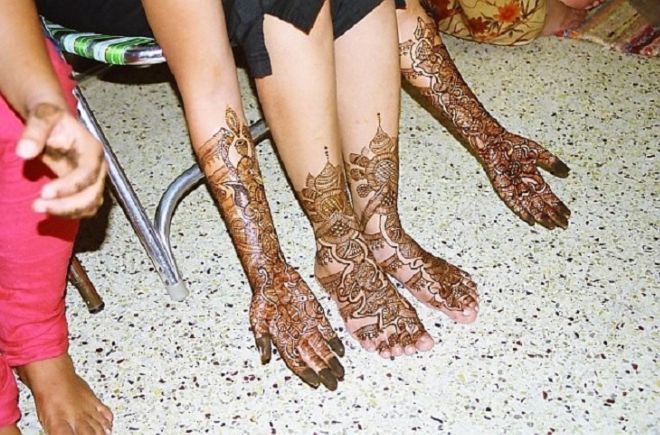 When first removed, the stain is lighter and brighter orange shade, though sometimes, ingredients like lemon and sugar are added while the mehndi dries to enhance the color.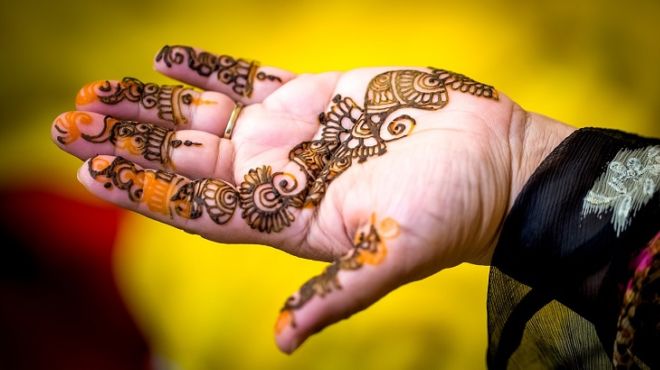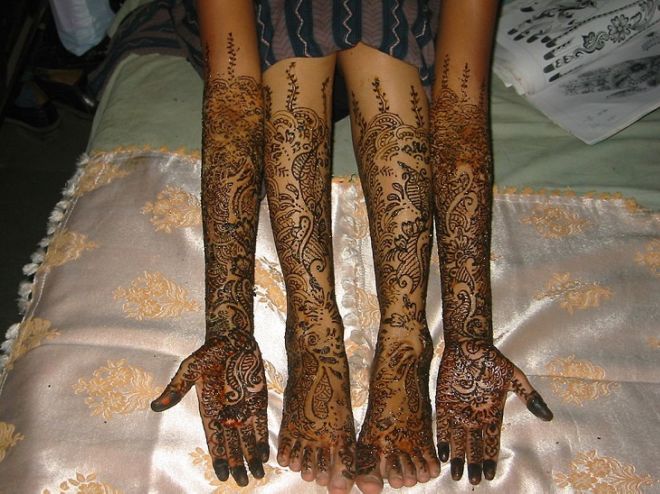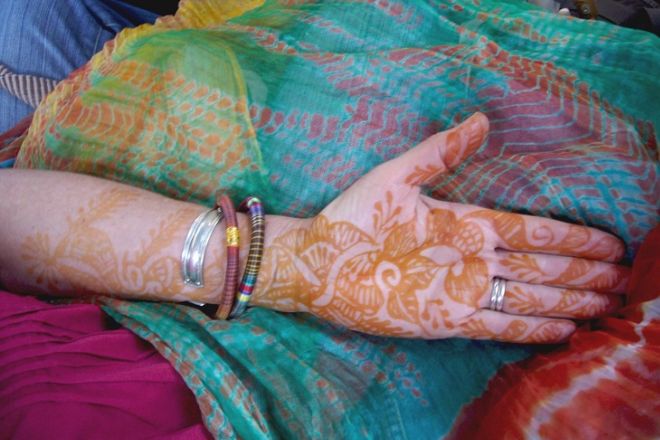 By the next day, the patterns become much darker and clearer, adding to the beauty.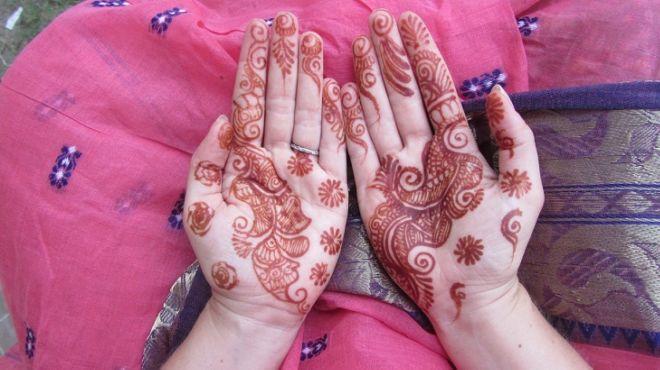 Bridal Mehndi
There are numerous different recipes for creating the paste now. For Brides, a darker type of Henna may be used, and the patterns may even be adorned with stones.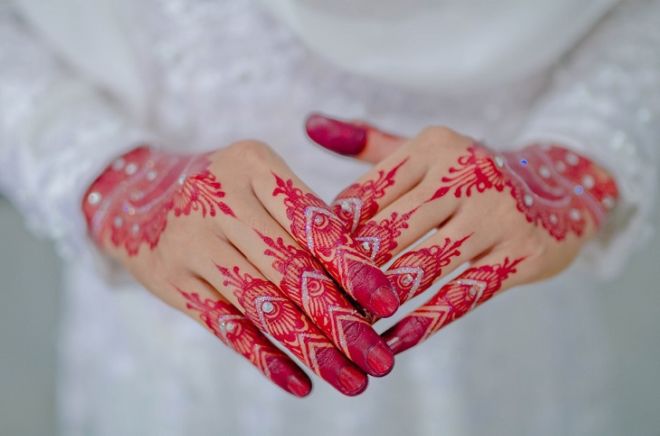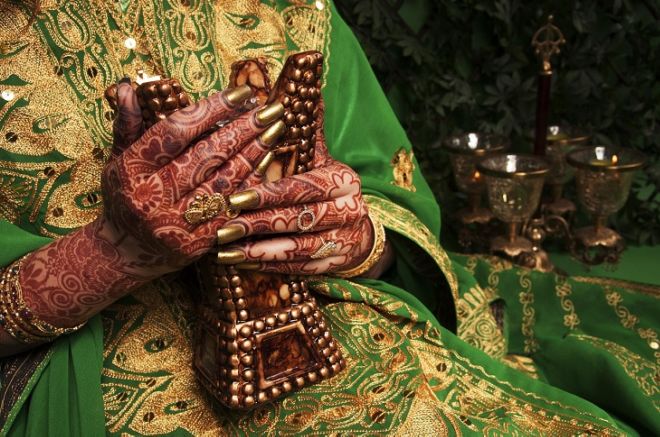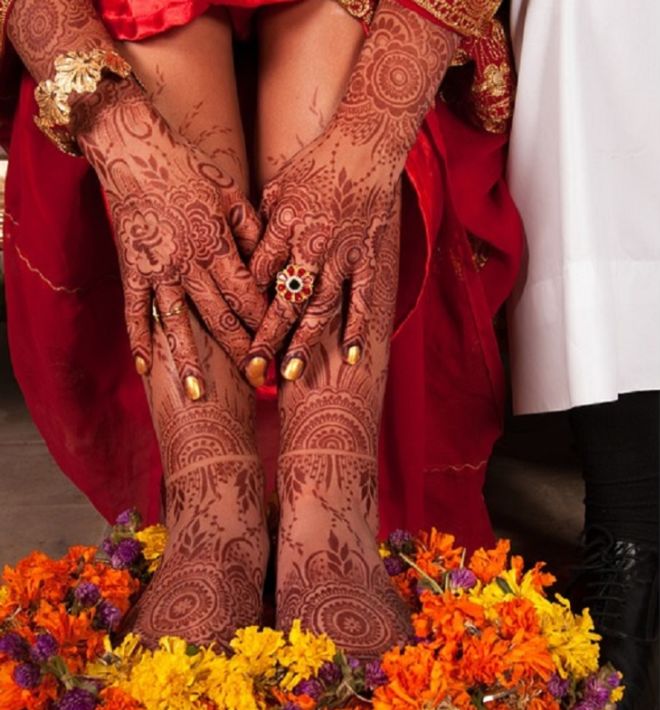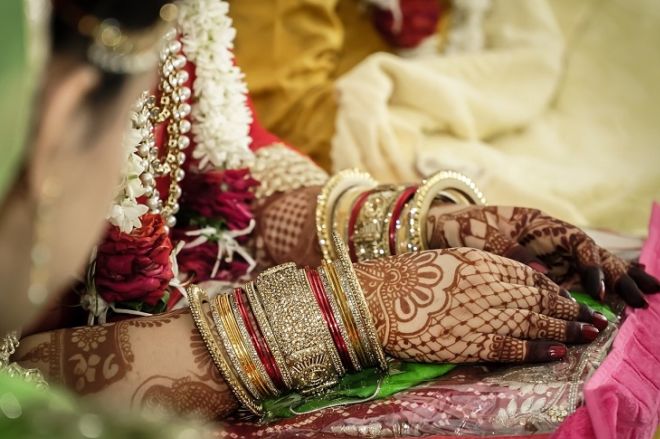 It can be done in a variety of shapes and designs, all for the choosing.