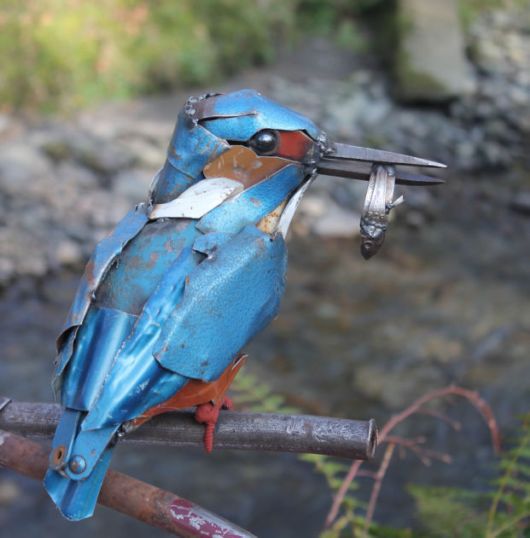 Wales based artist JK Brown transforms old pieces of scrap metal into beautiful animal sculptures, inspired by his rural surroundings and the wildlife that inhabits it.
Brown has always enjoyed observing animals in the wild, choosing to either draw them or recreate them in sculpture form, Brown see's his work as a way of celebrating nature whilst also bringing some harmony to a habitat that is becoming increasingly damaged through human activities such as fly tipping and pollution.
Picking up pieces of scrap metal that have either been illegally dumped on country lanes or from beaches where they have washed ashore, he does his best to transform the waste into beautiful works of art. Through doing so he finds a certain 'inner peace' and calmness. You can see more of Brown's work on both Facebook and Etsy.