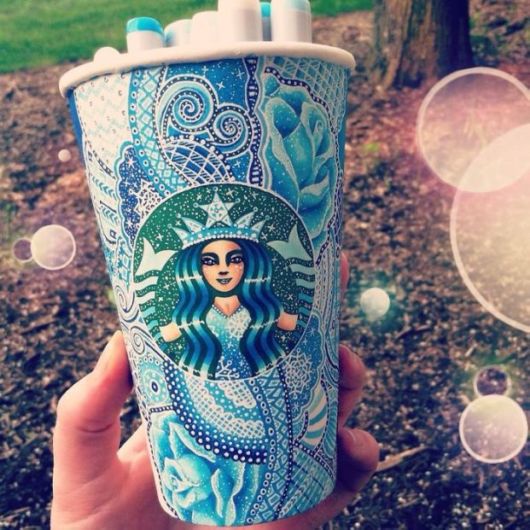 Carrah Aldridge, a 20-year-old self taught artist from Ohio uses just about anything she can get her hands on as her canvas but her speciality lies in Starbucks cups. Inspired by Kristina Webb who also creates art on Starbucks cups Aldridge decided to try it out for herself and encouraged to carry it on after one of her Instagram photos received more than 12,000 likes!.
Amongst the recent controversy surrounding Starbucks latest christmas design, which features just a plain red up, Aldridge's work puts all of that nonsense to the side which her creativity and talent.
She mainly uses sharpies, gel pens and markers to create her mesmerising gradients and patterns, regularly uploading new designs to her Instagram profile. Check them out below!