This is no doodle – it's a huge work of art created with a humble pen by an artist who definitely isn't quick on the draw.
Joe Fenton worked ten hours a day, seven days a week for ten months to painstakingly create his incredibly detailed work. Joe Fenton, who lives in Brooklyn, New York, drew this intricate and complicated drawing, aptly titled 'Solitude', with a 0.5 mechanical pen on a five metre tall and 2.5 metre wide piece of paper.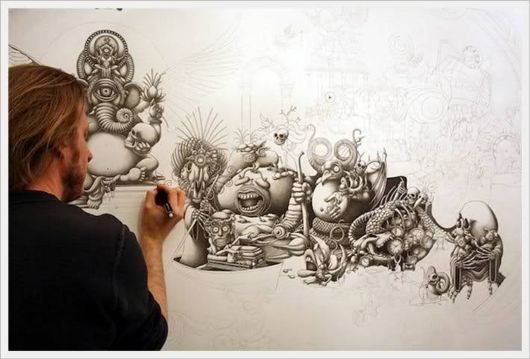 He created his artwork by drawing the characters and figures of his imagination on a small scale and then combined it all together on a giant piece of paper by tracing them all. But due to his hyper-detailed style the epic piece saw him having to spend long hours with pen in hand.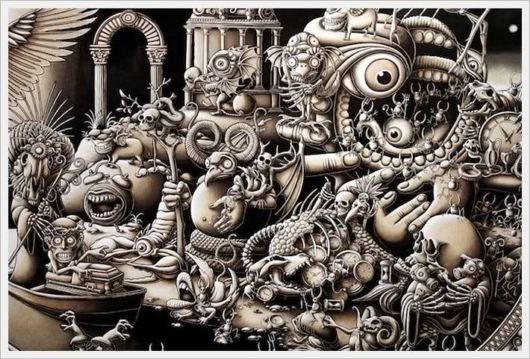 Joe says his drawing depicts his unhealthy fear of death and the unknown whilst also making various religious references from Buddha's to the crucifix.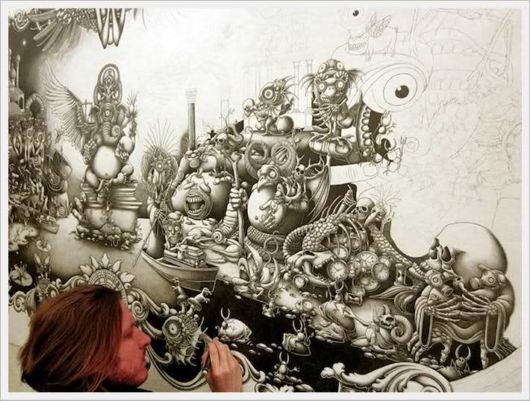 He explains: 'This might seem strange, as I am not a religious person and I am not entirely sure whether I am mocking religion by having references to it in my work or if it comes from a deep desire to experience and explore what it has to offer.'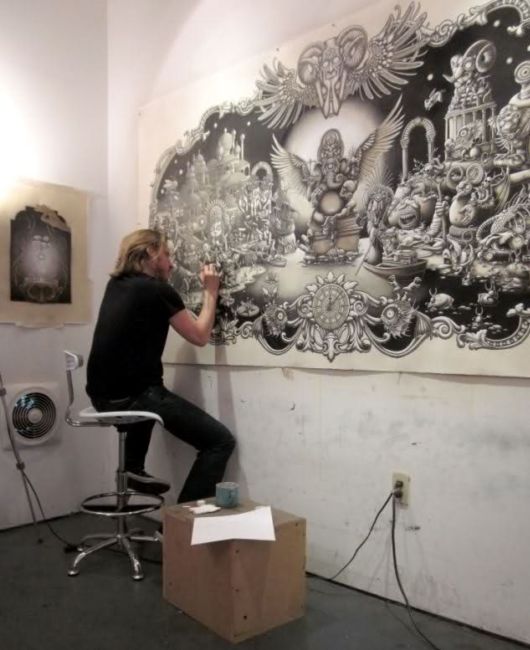 Joe's inspirations for the drawing come from early surrealists' Hieronymus Bosch and Bruegel. He is also influenced by the darker and more surreal books from his childhood, such as 'Ratsmagic' by Wayne Anderson.