Artist and cycling fanatic Jenny Beatty, 31, from New York uses spare bike parts such as chain links, screws and nuts to recreate famous and iconic art in a ?100 Days? project.
In this unique and creative series titled 100 Hoopties she recreates famous album art from Nirvana, logos from the likes of Adidas and famous art works by René Magritte.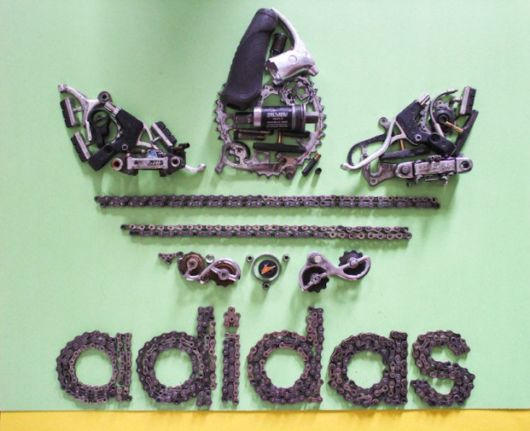 Adidas Logo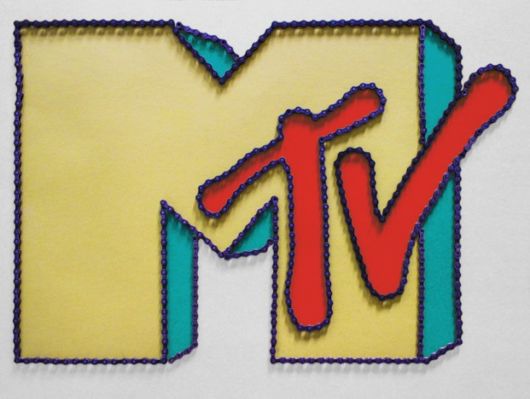 MTV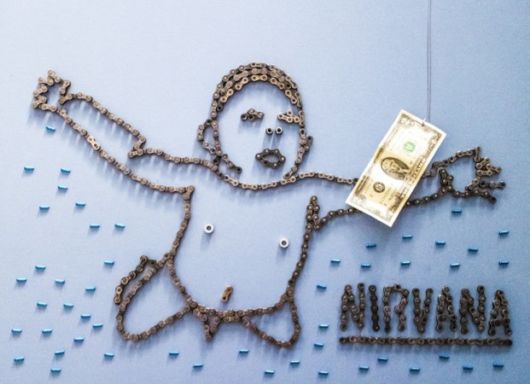 Nirvana Album Cover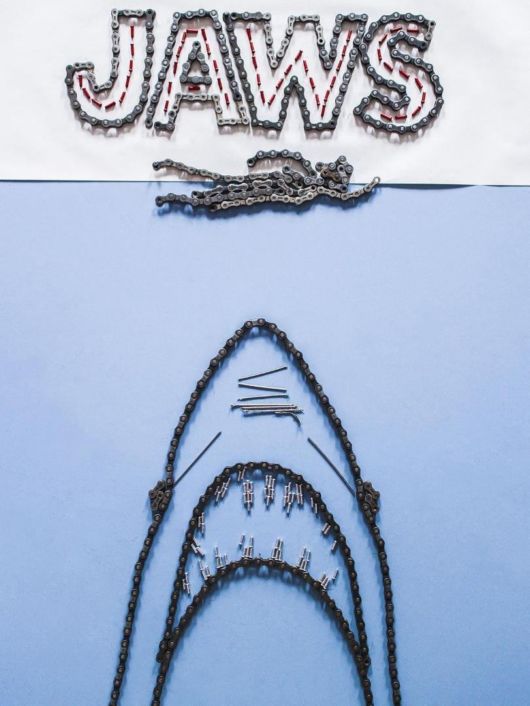 Jaws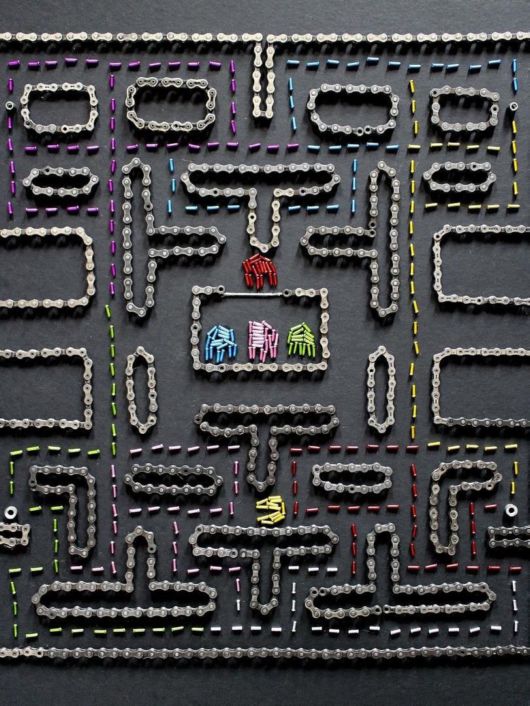 Pac-Man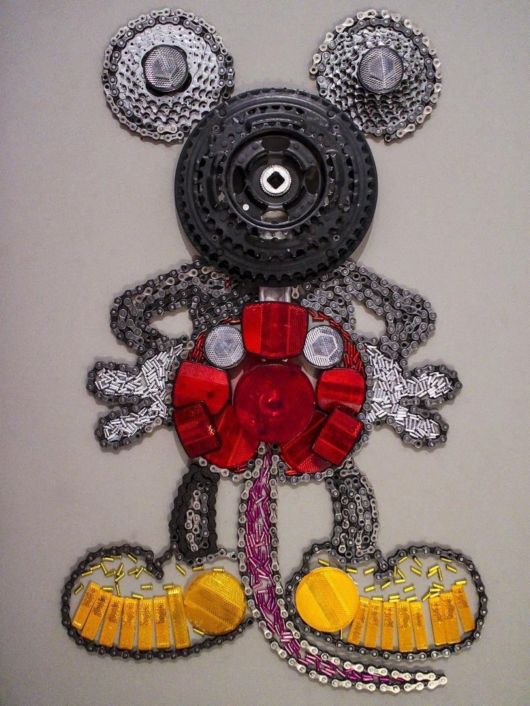 Mickey Mouse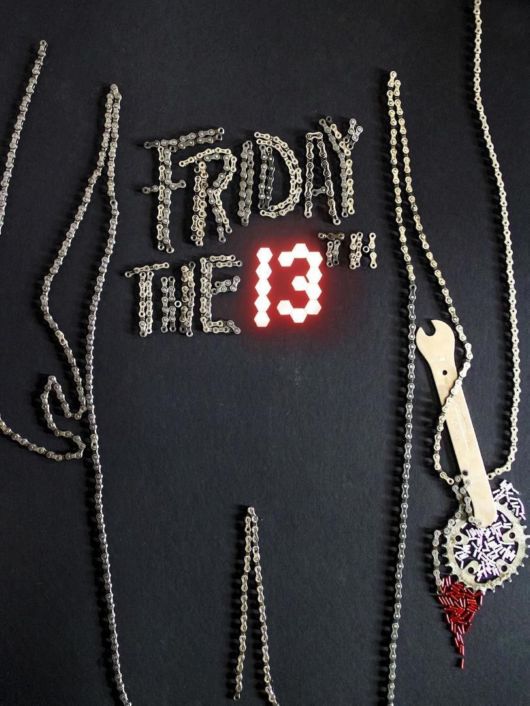 Friday the 13th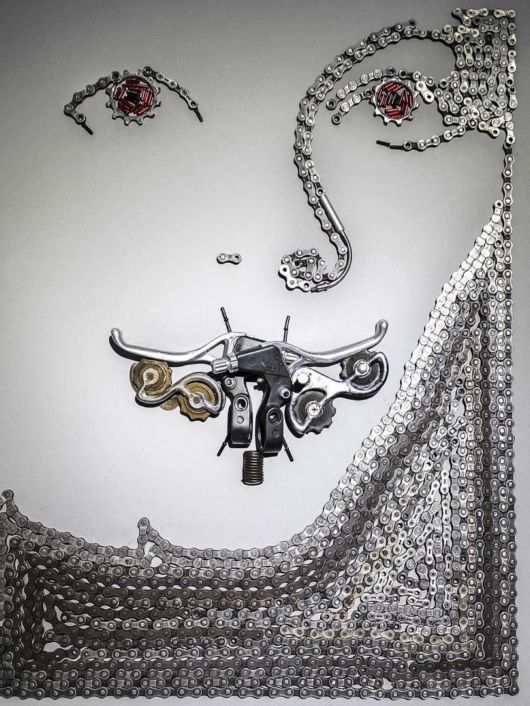 Silence of the Lambs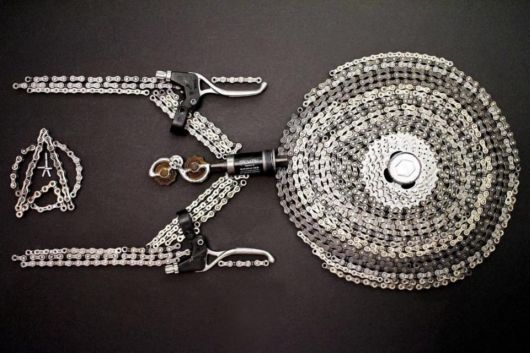 Star Trek?s Enterprise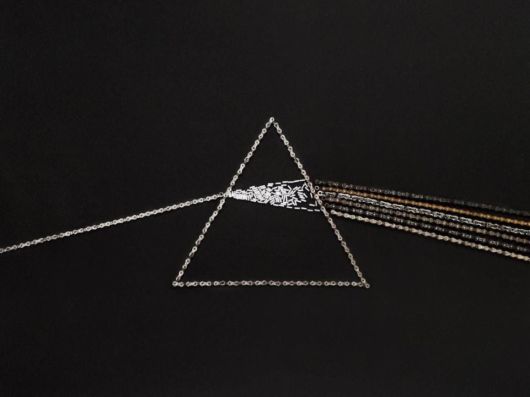 Pink Floyd?s ?Dark Side of the Moon?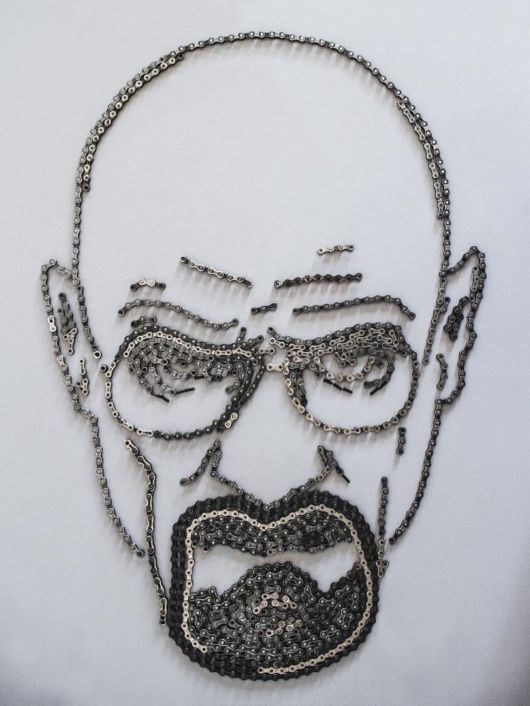 Walter White from Breaking Bad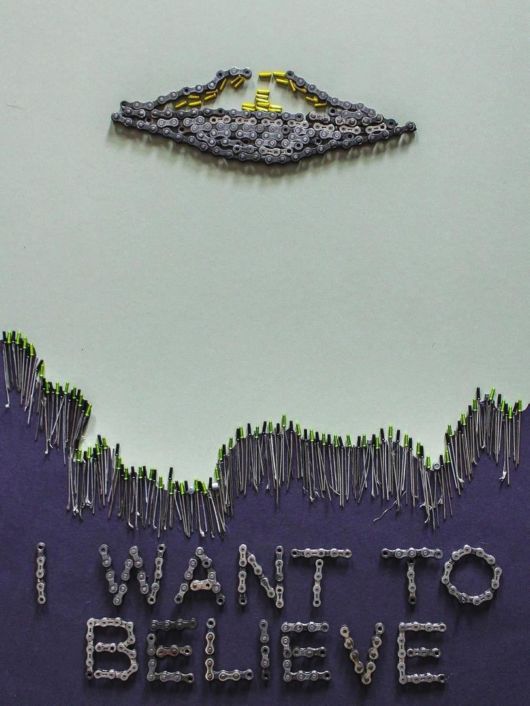 X-Files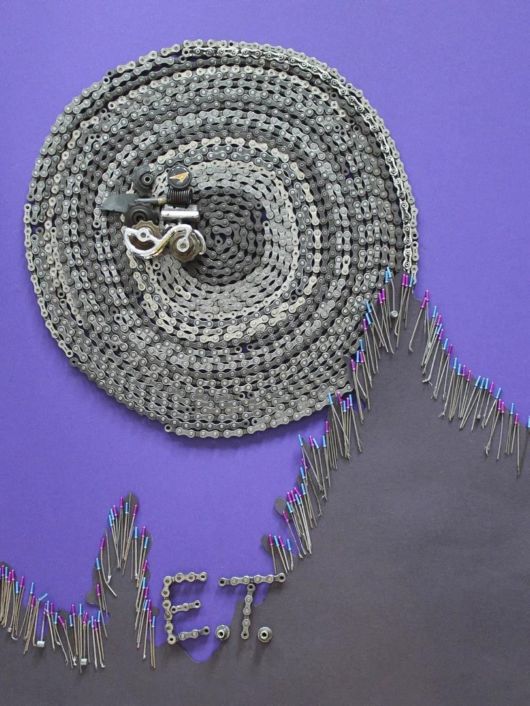 E.T.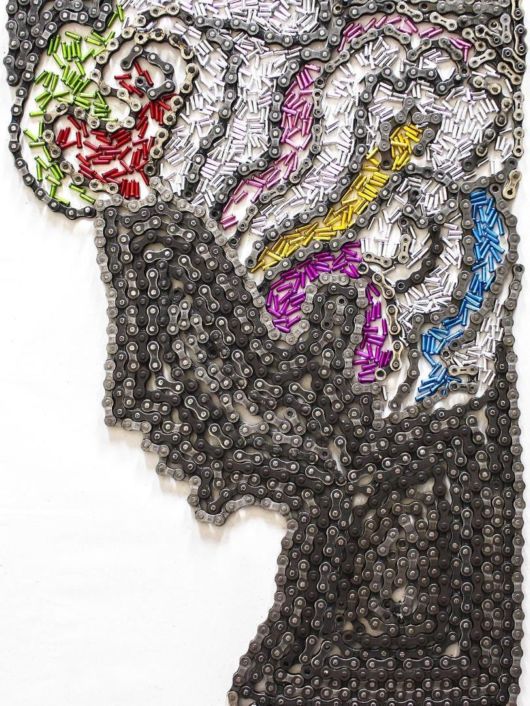 Bob Dylan by Milton Glaser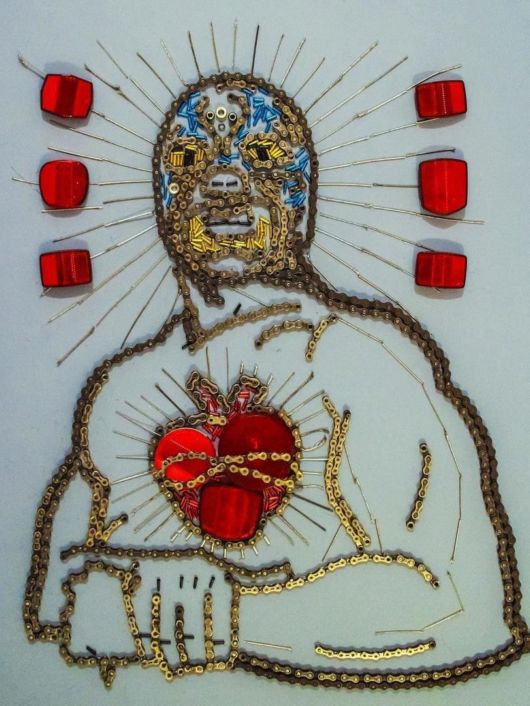 Corazon Latino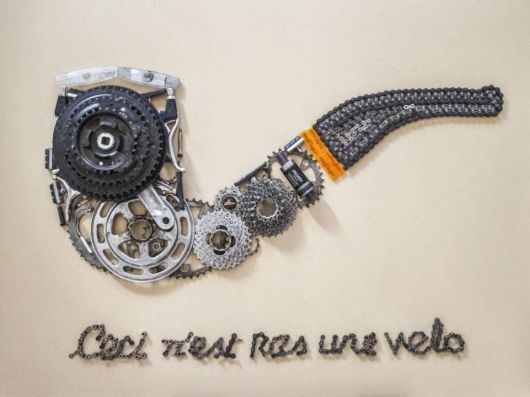 Magritte?s ?The Treachery of Images?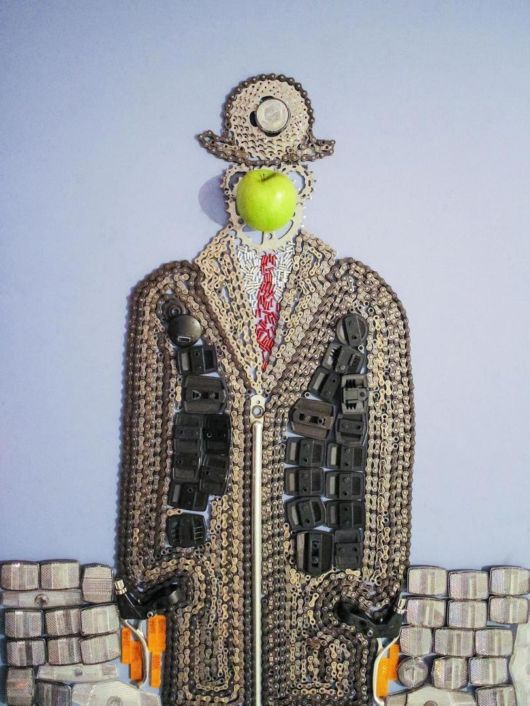 Magritte?s ?The Son of Man?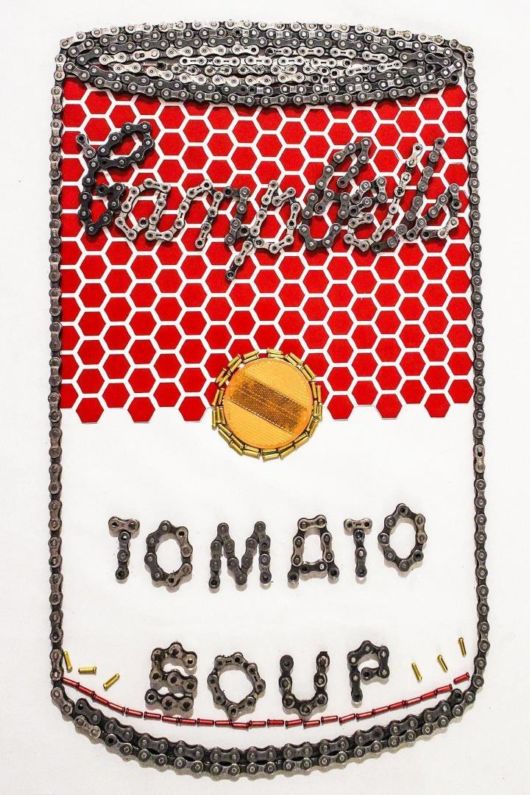 Andy Warhol iconic soup art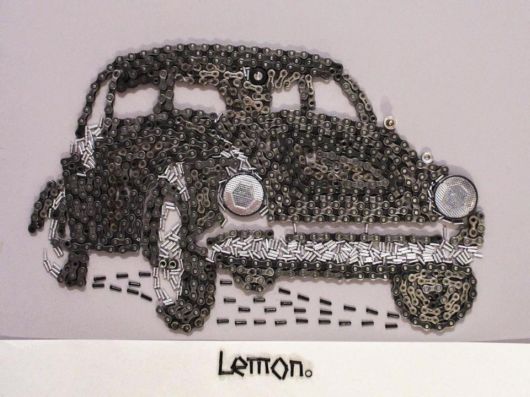 Volkswagen: Lemon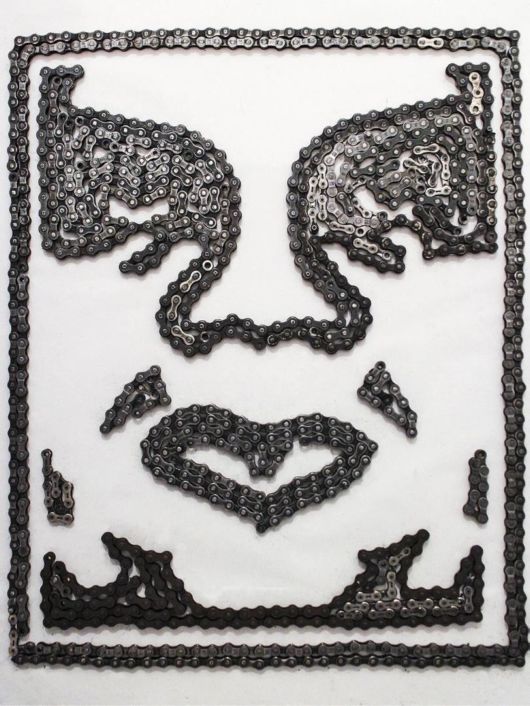 Obey Giant Icon, originally by Shepard Fairey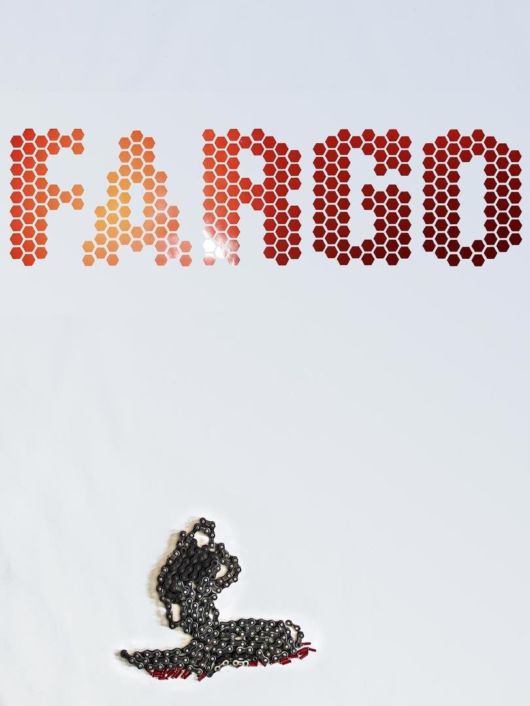 Fargo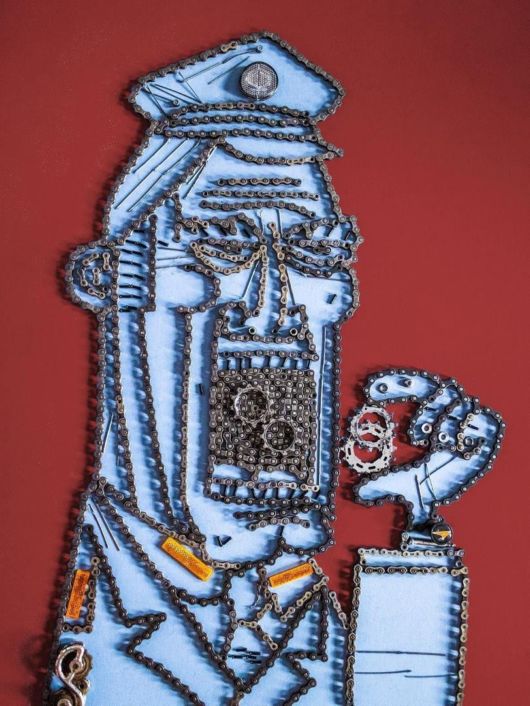 Pearl Jam art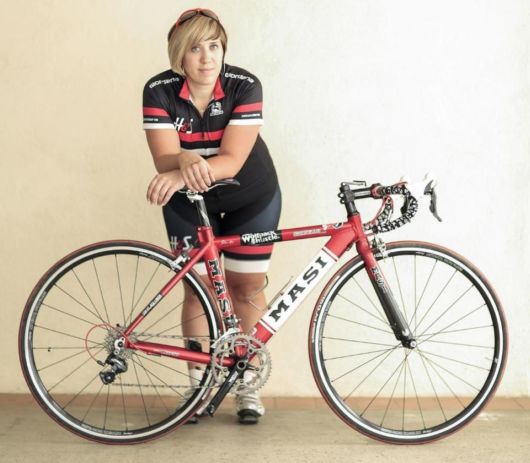 Beatty with her own bike.