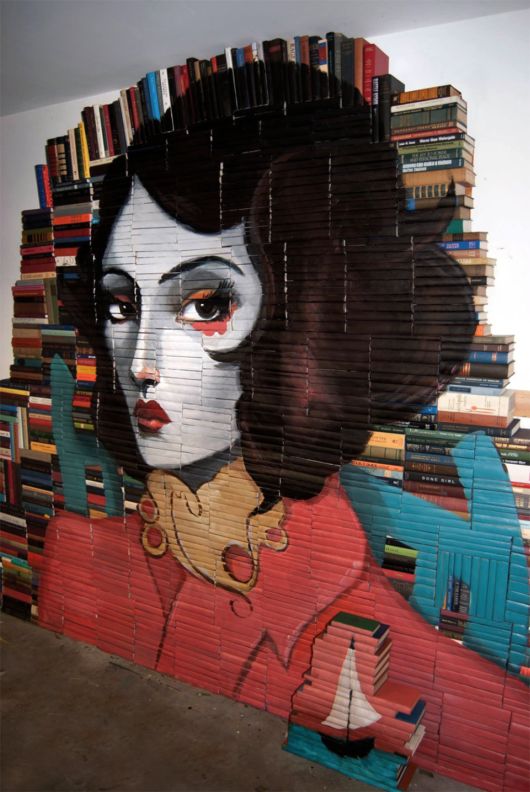 Los Angeles-based artist
Mike Stilkey
uses salvaged and reclaimed library books as a canvas for his paintings. Using either ink, coloured pencil, paint or lacquer he creates a range of impressive artworks, from light hearted animals playing instruments to detailed and striking portraits of men and women.
Stilkey credits his youth as his main source of inspiration as he spent his younger years heavily immersed in skateboard culture where he was exposed to graffiti and street art. His work has since been exhibited internationally in galleries, museums and libraries. You can learn more about his work in the video below.
His work is a brilliant example of how old rubbish, in this case a book, can be turned into something everyone can enjoy again.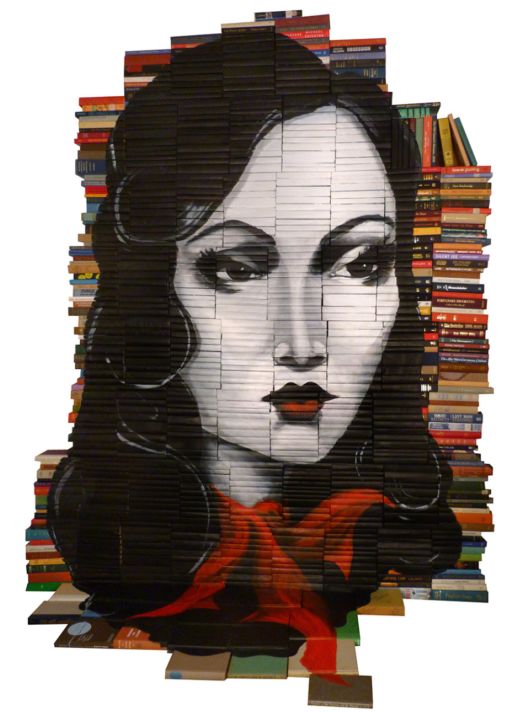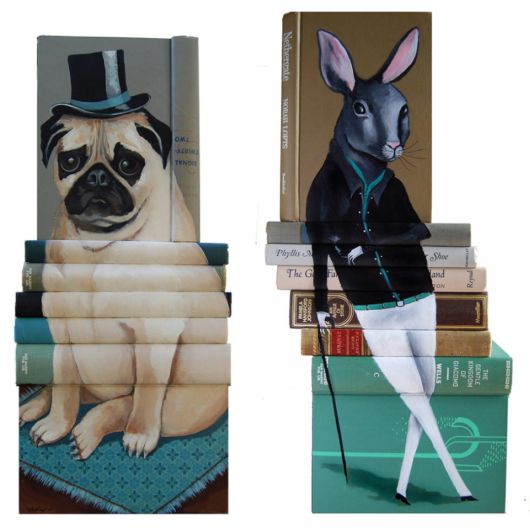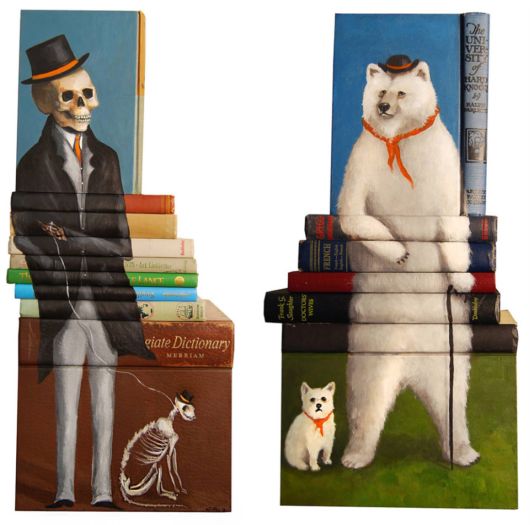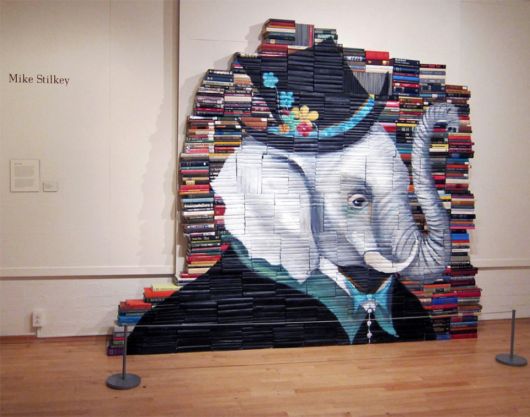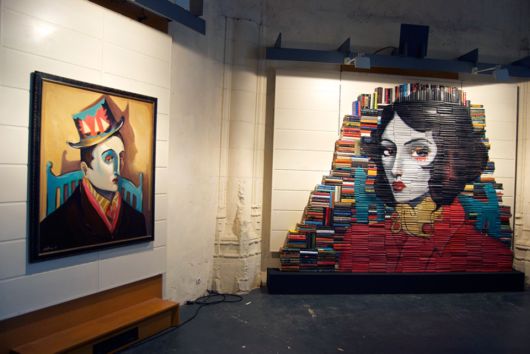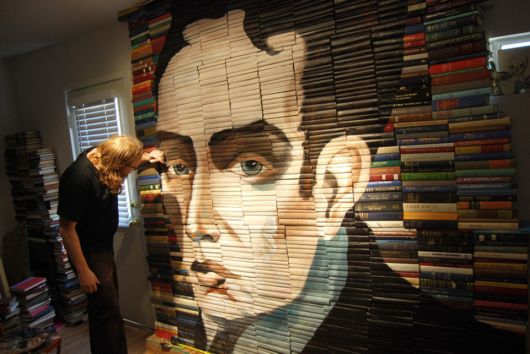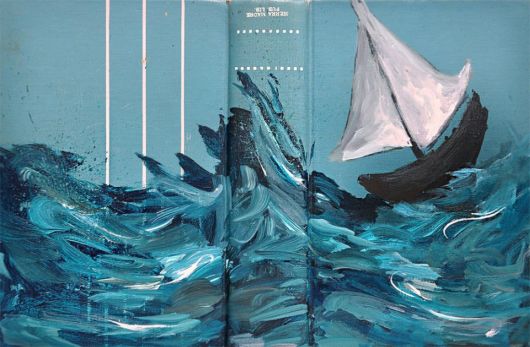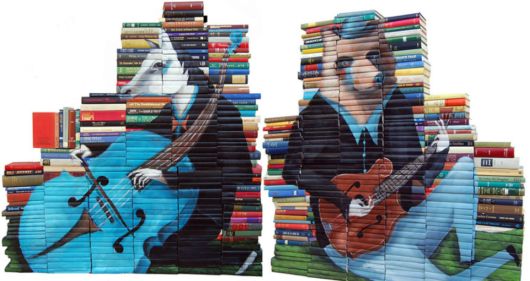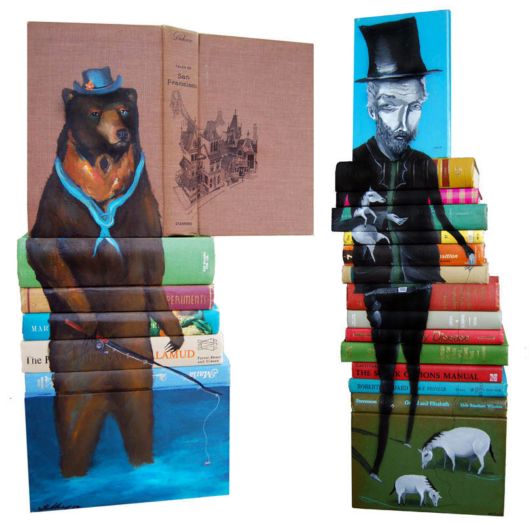 {youtube}u4i-e2y8PXI{/youtube}