What the blazes? Amazingly detailed sculptures made from match heads go up in flames as the artist himself sets them alight
These impressive works of art are the result of meticulous work with thousands of tiny colourful matches which have been used to portray famous faces and recreate legendary artworks.
However, despite his hard work and the hours he put in to creating the sculptures, Scottish artist David Mach likes to open his exhibitions by setting them on fire.
It only takes a few seconds and sends the flames up to 6ft in the air, leaving a charred version of the original, but the 55-year-old says he is not destroying his work, but creating new art.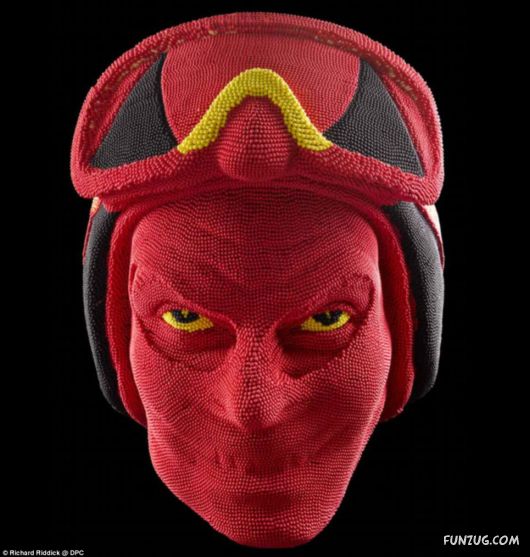 The Devil: David Mach's head of the devil made with different coloured matches was set on fire in a recent performance
?You lose the colour but you different shades of ash, different greys and blacks. It?s a real ferocious act of creation. You don?t lose it, what you get is another thing.?
The sculptures are crafted by firstly making a clay mould of the head and creating a fibreglass or plastic version from it. The matchsticks are then stuck on using wood glue.
The different coloured matches are imported from Japan and used to create everything from animals to Charlie Chaplin, world leaders and cartoon characters.
Mr Mach started working with matches in 1982 and made a portrait which ended up being the first portrait that he sold.
The stunning effect of the art going up in flames was discovered when the collector who bought the sculpture accidentally set it on fire whilst cleaning it.
He called Mr Mach over and they agreed that the ?matchheads? were performance pieces and he began setting fire to his work.
?When I have ideas I want to make them, and not just some of them, but all of them. As a result of that my sculpture covers a multitude of sins,? Mr Mach said.
He set 'The Devil' alight at his recent exhibition Precious Light in Edinburgh. The exhibition is based on the King James Bible and just finished its second outing at Galway Arts Festival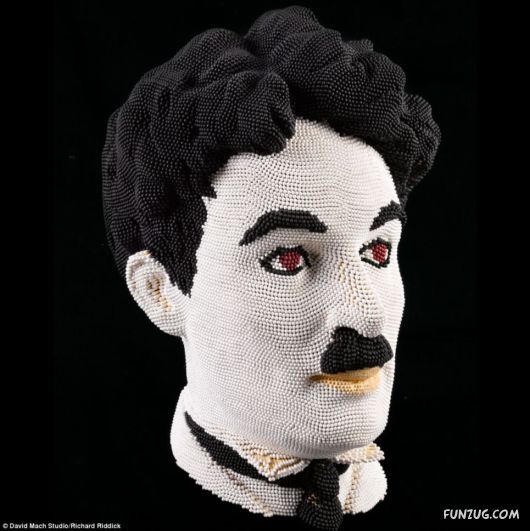 David Mach's take on Charlie Chaplin uses white, black and red matches mixed with wood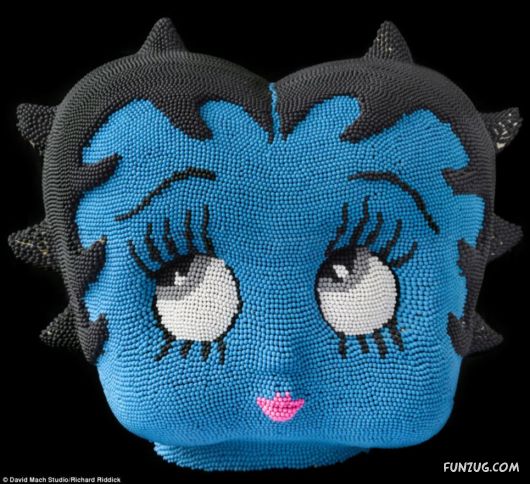 Blue-Oop-a-Doop: 1930's cartoon character Betty Boop looks uncharacteristically blue after getting the 'match treatment'
Warhol-ian: The face of Marylin Monroe in different colour combinations in a display which looks inspired by the legendary portrait series by Andy Warhol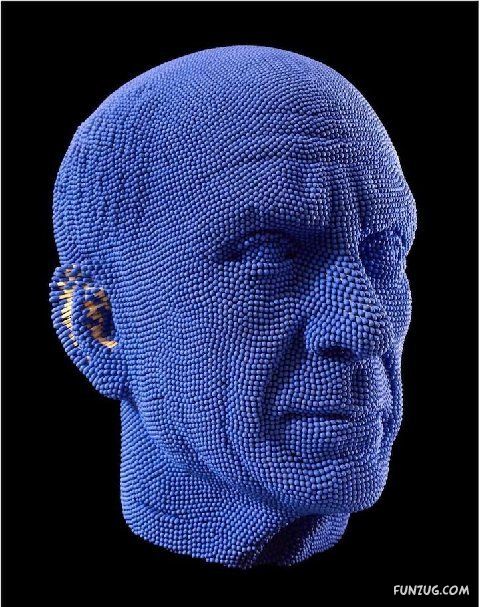 Red and Blue: Sculptures of Pablo Picasso, and Mahatma Gandhi, made in 2010, have not yet been set on fire by David Mach and his team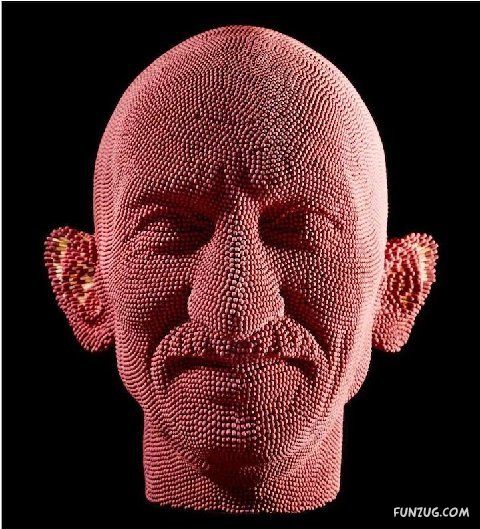 David on David: This sculpture made from yellow matches is a take on Michelangelo's famous David Statue.