I enjoy creating art that unites humble, as well as involved, objects, into a kind of their own ? creating art that is distinctive and intricate, yet in its truest sense, uncomplicated. As much as I embrace convention in art, and I certainly do, my Fusion Frame art fulfills the part of me that says ?no? to convention. That it is not only okay to be avant-garde, it is right. I like to embrace alternatives to an accepted order in art. To even, at times, completely ignore conventions when fashioning a piece and enjoy the unbounded ability to create by refusing to be limited by precept, artistically speaking.
Seeking out a unique frame and then spending a day in the Central Oregon forest searching for a just right piece of tree branch to blend with the frame is gratifying in and of itself. Then, each project involves woodworking, painting, and a bit of sculpting. Dedicating the hours of time fashioning a frame that merges a man-made as well as natural element into a single piece of art that captures so much imagination, is rewarding. Tailoring a frame with a special, sentimental object for someone is even more rewarding ? it captures so much life!
The main components of my Fusion Frames are a reclaimed tree branch or root and a wood frame. I have always appreciated old, dead trees ? more so the branches. The more personality the better. I am thrilled to have found a way to use them in my work. I use many different woods. Central Oregon Manzanita and Pine, Juniper, Aspen, Willamette Valley Filbert and California Grapevine are a few of my favorites. I have also always been drawn to frames, especially antique frames. Using frames of all types and spanning well over one 150 years make the Fusion Frames that much more interesting. The solid construction, weathered patinas and unique details exhibit such character and history. If only they could actually speak of the stories they have witnessed over the years. My goal is to bring together each?s attitude and personality and reflect it as one. Other components are paints, stains, bonding & sculpting agents, and hardware. If used, leather, iron, brass, bronze and glass all retain the personality of their heritage.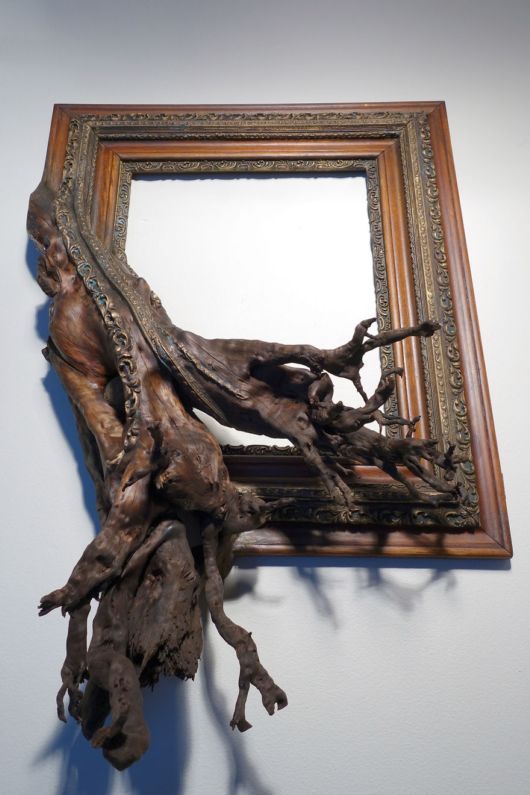 The first step in creating a Fusion Frame involves searching for and acquiring a frame or tree branch that strikes me as extraordinary. I appreciate items that evidence unique embellishments and scars ? items that reveal their history, even if in the most discreet fashion.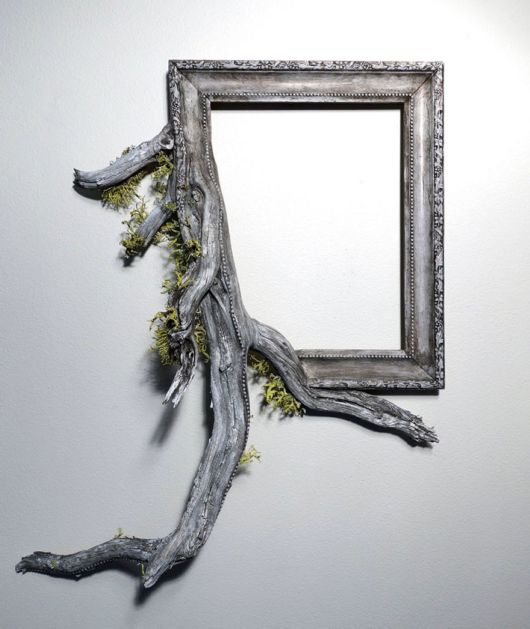 When I find a frame or branch, I typically instantly recognize how I want to employ it in one of my artworks. Therefore, the next step is to seek out its counterpart. I am looking for counterparts that ?talk to one another.? Once I find a frame and tree branch that pair flawlessly together, there is component preparation.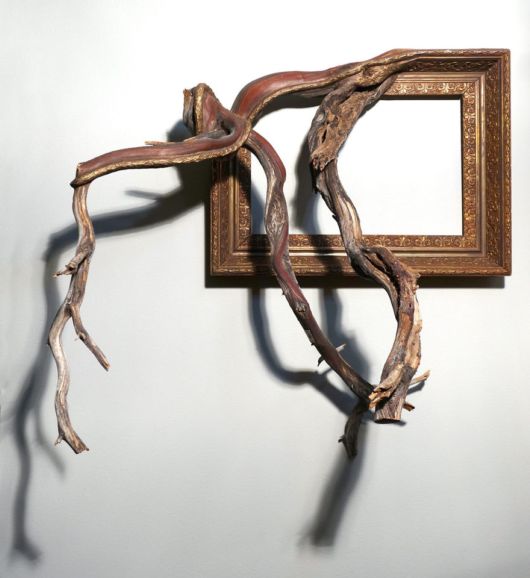 A tree branch reclaimed from the wilderness requires washing, organic disinfecting and drying before it is ready for use. At times, a frame will as well, if it has been stowed inadequately over the years.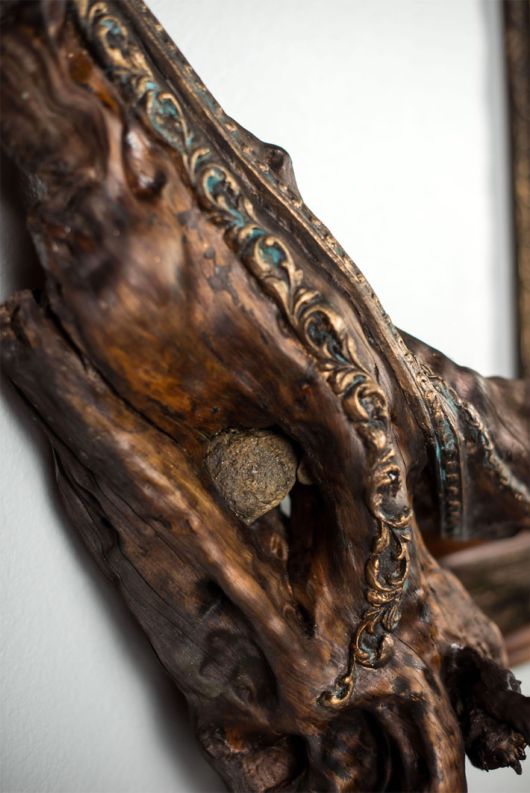 Finally, each project entails design, woodworking, sculpting and painting.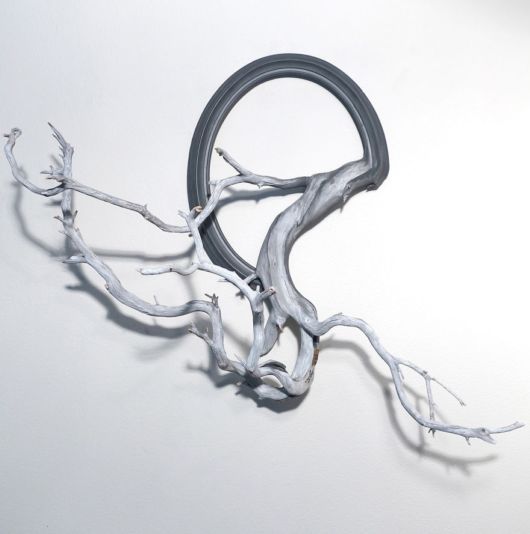 A project dictates the degree and type of woodworking, sculpting, painting and finishing techniques required. All of this necessitates a lot of vision, commitment and patience, which makes it that much more rewarding.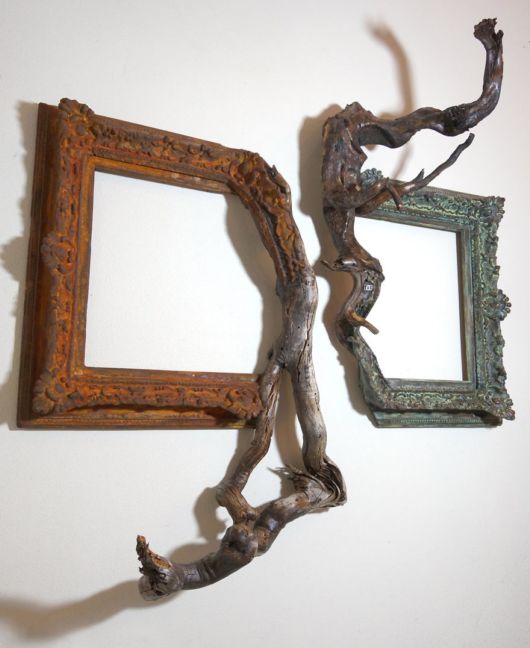 The blending of these fundamentals creates a distinct piece of art. It is meaningful and different. When finished, each one exhibits many individual characteristics, but in a singular, harmonized style.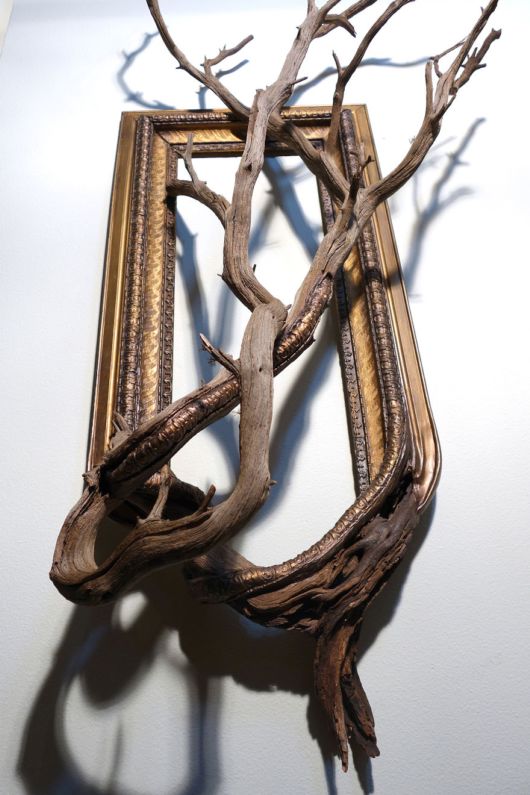 Each Fusion Frame shows the individual history of every part as well as their combined story as one. Each is a chronicle, complete with scars and adornment.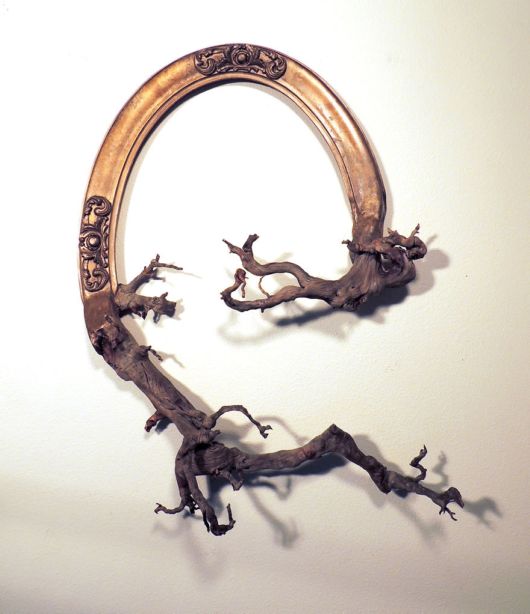 I have always valued art and its ability to evoke emotion and action. The diverse human imagination, opinion and deed evidenced in art, simply captivates me. It is ever evolving and multifaceted.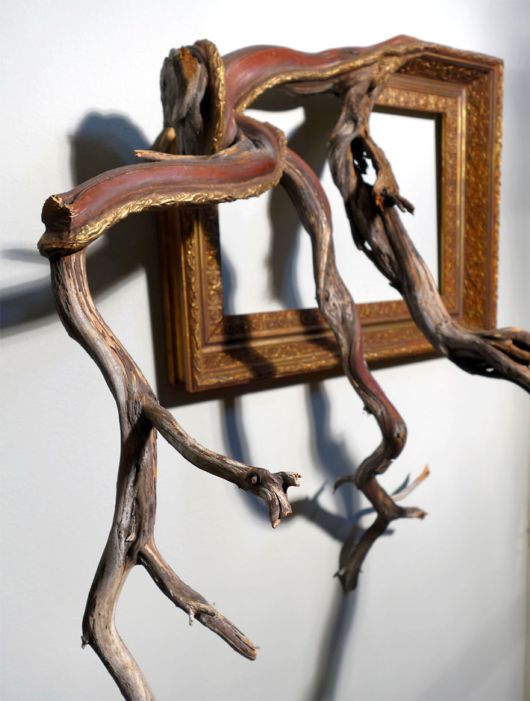 Art is a reflection of people, and how they think, feel and behave. It is an uncluttered record. I respect it. I appreciate practically all art genres and styles. However, I enjoy surrealism most.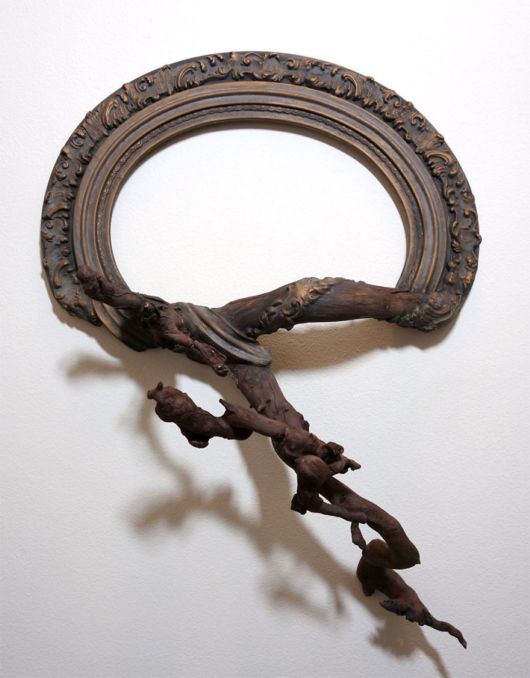 I particularly like the element of unlikely juxtapositions ? how the surreal merges the otherwise unrelated into a singular work. I find it intriguing. The dissimilar do belong together, but only in that occasion. I see this in every Fusion Frame.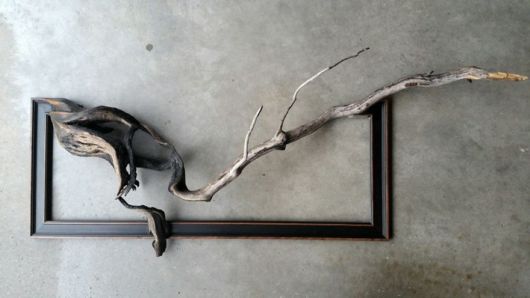 Fusion Frames are exceptionally distinctive. Each encompasses a genuine piece of reclaimed wood and an existent picture frame, both with their own history and nuances.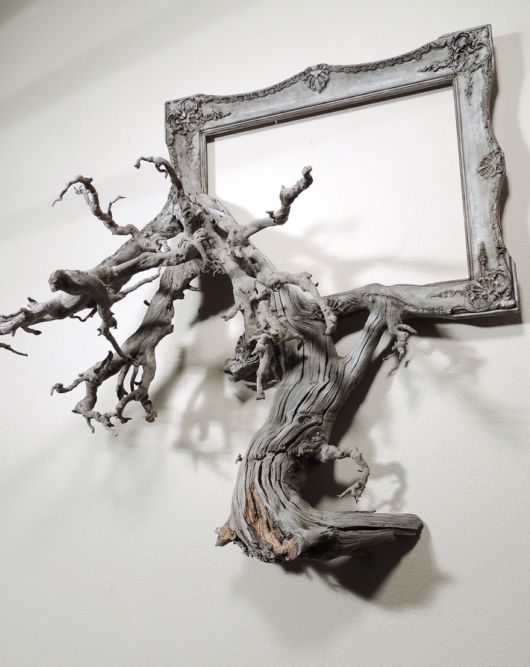 When fused together they become one, with a fresh beginning. The same piece influences people differently, as is the case with all art.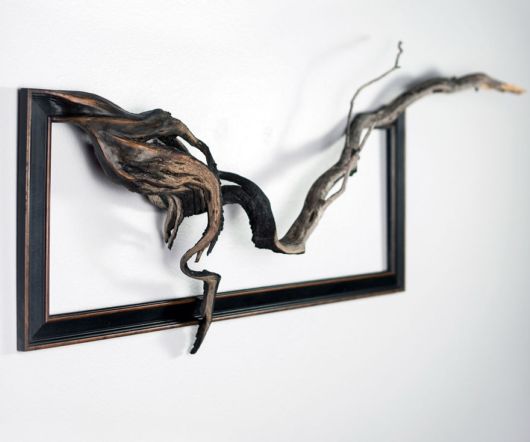 I am passionate about Fusion Frames and passing them on to others, so that they can enjoy them as much as I do. My passion drives me to never accept limits on the possibilities.