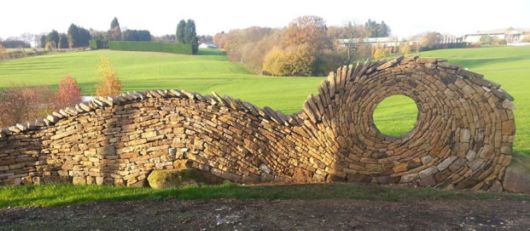 Bored of conforming to boundaries and lines as a bricklayer, Johnny Clasper from Yorkshire, UK, went from being an established brick layer to a stone mason who creates beautiful works of art ranging from mesmerising walls to intricate mosaic floors.
Clasper writes on his website ?My passion for stone takes me in many different directions, as I reject any boundaries to my work and I remain passionate about the work I do,? a fact that shines through in the work he creates. From a young age he always enjoyed practical subjects such as pottery and woodwork, taking any opportunity he can to be creative.
As you can see from the photos below, hours of work can go into creating just one small section or mosaic of stones, as each one is carefully placed in such a way that they taken on an almost fluid or water-like form. Make sure you checkout more of Clasper's work on his website and Facebook page.