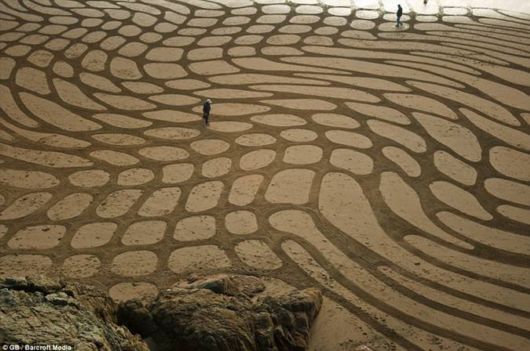 Do you believe that the fine sand which flows out of our hands on the beach turn into the hands of the artist thanks to the creative talent has given the greatest manufacturer to threads and flexible tool Ansabih to the extent that spin them on a daily basis and most beautiful paintings.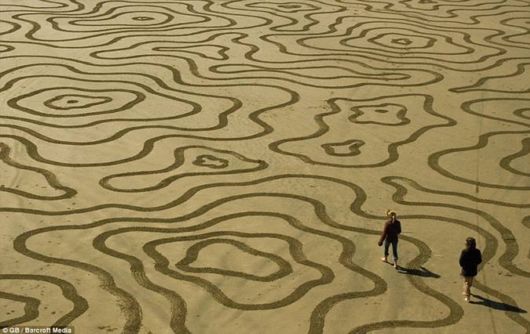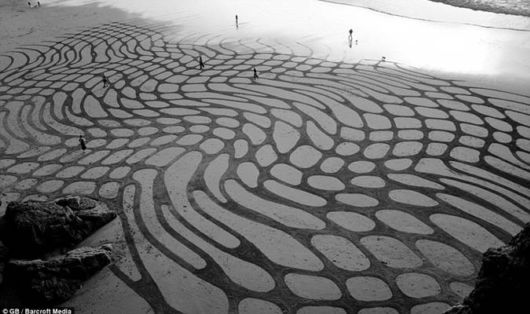 Paints and artist Andres Amador is known for the exquisite sand paintings where the artist spent hours and hours the U.S. on one of the beaches which draw circles and geometric shapes in the panel exquisite huge Mqasaaha sometimes up to 300 feet * 500 feet.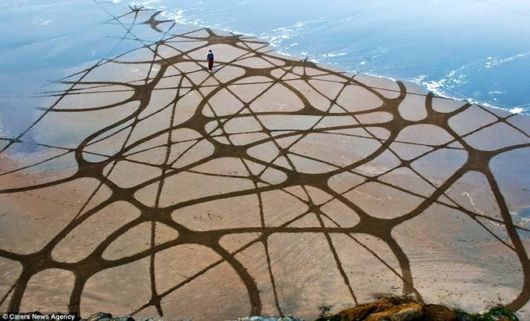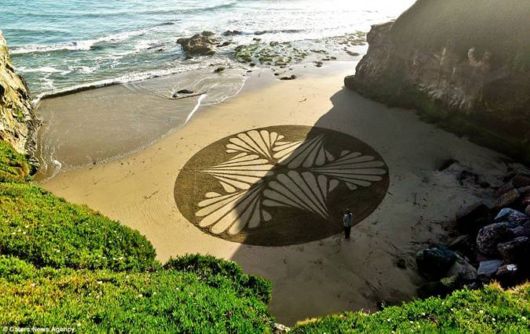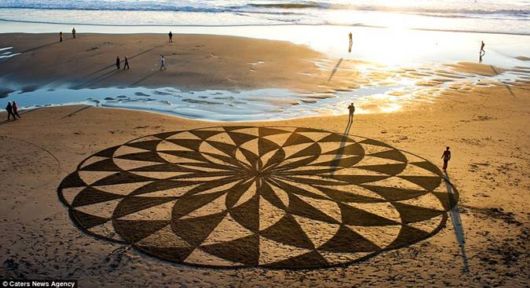 And practiced "Andras" -40 years old – the art of sand 12 years ago and it takes the artist years and years in the master panel or mastery does not mind at all to see the work hours of the artist Tmahaha waves at the end of the day but he was racing against time to Onta of his paintings and photographed before they continue to forever.