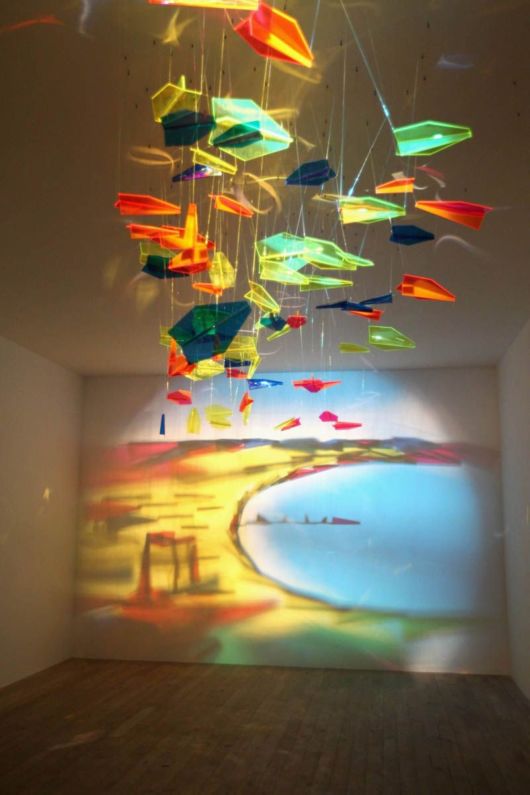 Azberbaijan-based artist Rashad Alakbarov creates wonderful shadow art using everyday objects and reflecting their shadows to create wonderful cityscapes and portraits. My favourite of the lot is the piece above that beautifully incorporates colour into thee piece for a really striking landscape.
If you?re in London, you can catch Rashad?s work displayed at the Phillips de Pury Gallery for the ?Fly to Baku? group show (ends Jan. 29).
Rashad graduated from the Faculty of Decorative Arts at Azerbaijan State Academy of Fine Art in Baku in 2001. The use of shadows in his instllation art has become the primary direction in the artist?s conceptual work, but also dablles in painting, sculpture, theatre decorations, video art and architectural design.