Kurt Wenner produced his first commissioned mural at the age of sixteen and by that time he was already earning his living as a graphic artist. With the ever increasing popularity of Wenner's images, hundreds of artists around the globe became inspired to create their own versions of three-dimensional pavement art. Artists such as Julian Beever, Manfred Stader, and Edgar Muller as well as others can trace their roots back to his invention in the early 1980s.
By using computer programs or a simplified geometry to create their illusions they are able to approximate the effect of Wenner's three-dimensional illusion.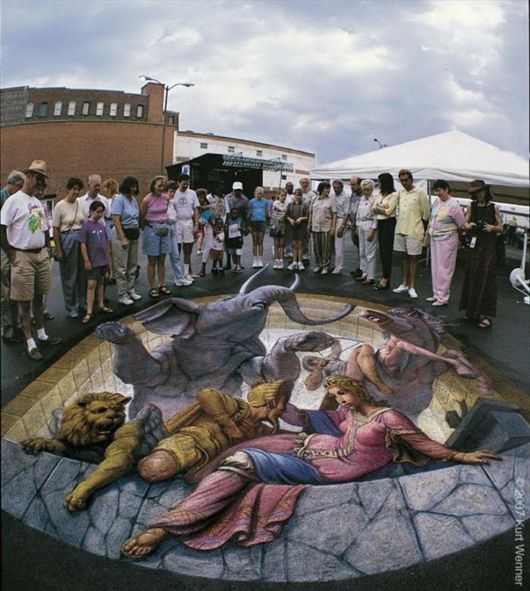 In the 2000s Wenner first introduced 3-D pavement art at the Santa Barbara Museum of Art. Shortly after that he founded the first street painting festival in the United States at the Old Mission in Santa Barbara, California. The Old Mission festival, also known as I Madonnari, continues to this day as do many of the festivals and events Wenner started throughout the country.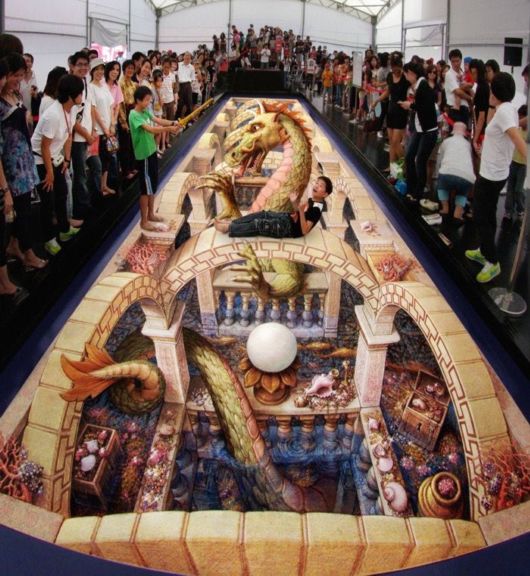 One often-overlooked fact of Wenner's career is that he dedicated one month every year, for ten years, to teach more than 100,000 students from elementary through university level how to work with chalks and pastels. For his dedication, he was awarded the Kennedy Center Medallion for his outstanding contribution to arts education.
In an interview to Business Insider, Kurt Wenner said: "The three-dimensional street painting is my own invention. I created it by studying a type of anamorphism that existed in the 17th century. For several decades artists designed large works to be seen from one specific point of view.
I was invited to climb the scaffolding in several churches to see he frescos up close during the restorations. My own geometry is different from the 17th century works, and I have not published it. It combines a logical use of linear perspective with a projection outward from the human eye. Other artists that emulate the three-dimensional pavement works use a more traditional geometry called ?quadratura? that does not involve complicated calculations. They do not understand that my geometry is unique."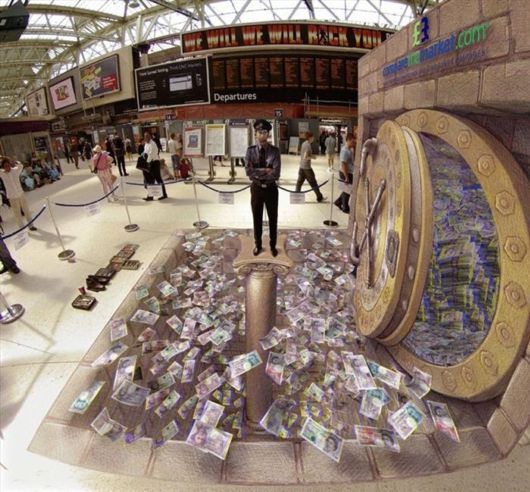 Wenner lived in Rome for twenty-five years before returning to the United States. His work has been seen in thirty countries and he currently creates work for clients all over the world.