Cutting hair with a specific pattern to produce an image has become more and more popular each day. This catchy trend is known as hair tattooing.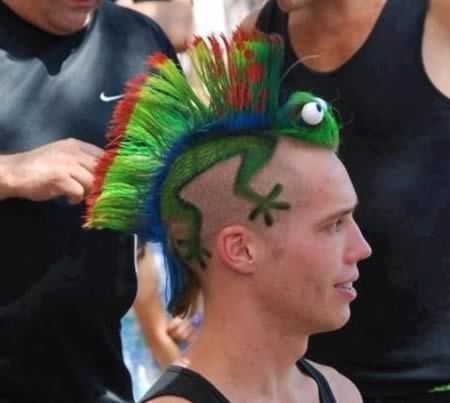 Check out this awesome gecko hair tattoo.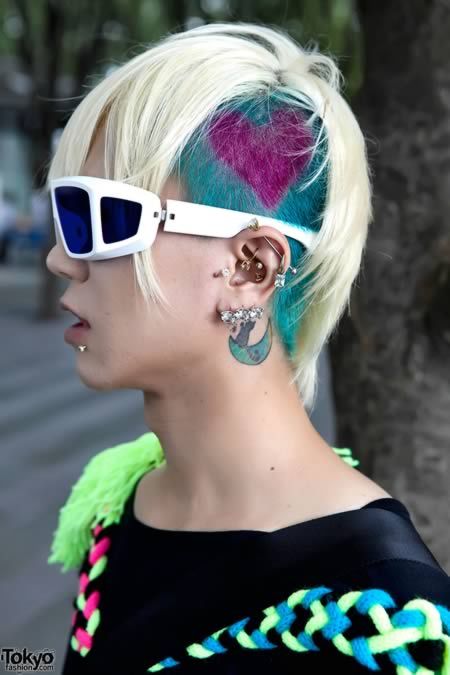 This guy was spotted in Tokyo wearing a colorful heart hair tattoo.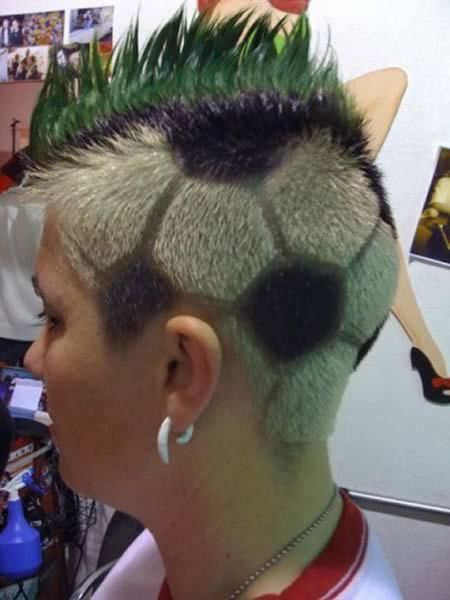 Nice soccer ball.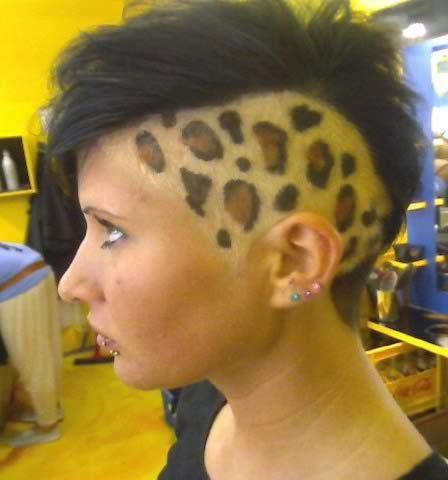 Animal print is very cool.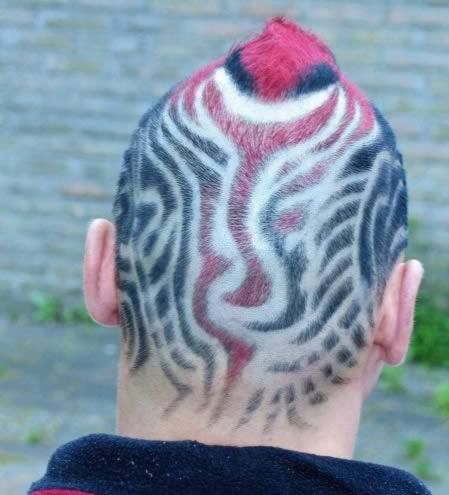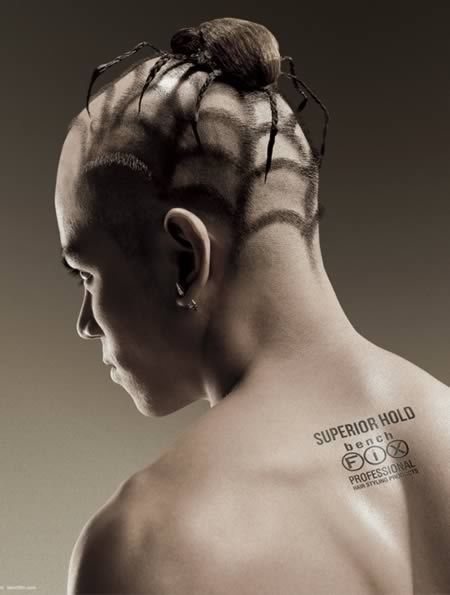 Bench, the hairstyling brand, and the creative agency TBWA\Santiago Mangada Puno have made this incredible print ad.
The image features a man with his unique haircut resembling a spider. The prints promote hairstyling products and their extremely strong qualities. The awesome pictures depict those features that the brand promotes ? the possibility to create whatever crazy hairstyle you want. Amazing!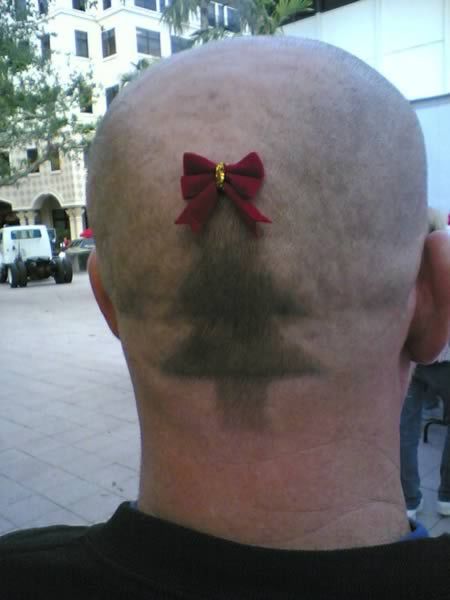 Here's a festive Christmas hair tattoo.
COKE fan Ashley Sutherland has let Coca Cola go to his head — and he is convinced it is the real thing! Fitness coach Ashley, 35, wanted to let the fizz go to his frizz to celebrate the 125th anniversary of the world's most popular soft drink, so he had the famous logo shaved into his hair. Now, the married dad-of-three is proving a real head-turner. "The reaction from people who have seen my head is brilliant. People are genuinely blown away," said Ashley, from Bognor Regis, West Sussex. "Like most people I've enjoyed Coke over the years and when I read that they had such a long history and were enjoying a key anniversary I wanted to have a bit of fun.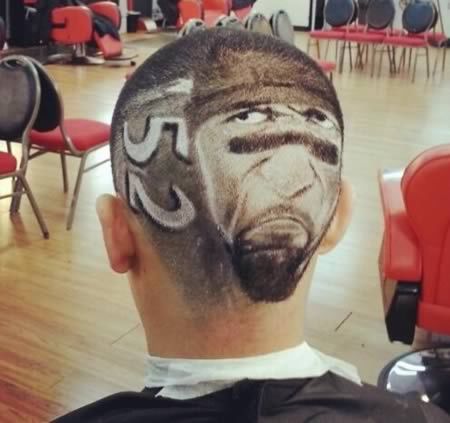 This is the craziest Ray Lewis tattoo.