How to Disappear. A series of papers Moki Mioke
Moki Mioke – amazingly talented German artist, which are subject to different styles and trends in art. The creative "piggy bank" masters paintings on wood and funny street art, black and white photo and plain sculpture … new hobby Moki Mioke – acrylic painting inspired by Japanese anime of Hayao Miyazaki and the Scandinavian landscape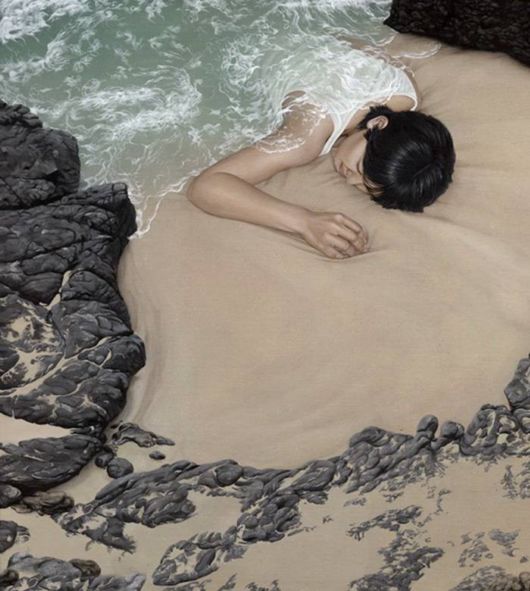 On different sides of creativity Moki Mioke we wrote on our website Kulturologiya.ru. "Nature itself is an art, and it is – the most beautiful thing that can be created," – says the artist, and not difficult to agree with her. Series of works «How to Disappear» («How ??to disappear") – a clear confirmation: on pictures of girls literally merge with nature, their bodies become part of the scenic landscape. Incidentally, a similar effect of extinction in the photographs is practicing Invisible Man, Liu Bolin , but in the idea of painting perfectly embodies Moki Mioke.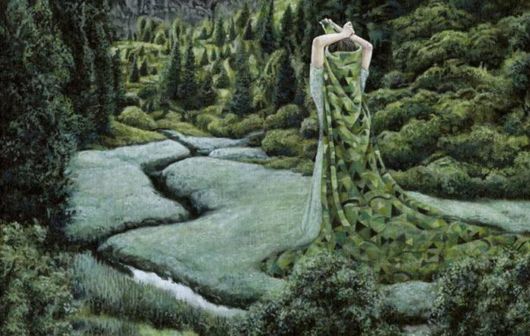 Hamburg artist explains that the paintings depicted Scandinavian and Icelandic landscapes. Cold nature of these distant lands conquered Moki Mioke inaccessible glaciers, pristine caves, soft moss, and the relief of mountain ranges, which can be played with anatomical precision, like the curve of the human body.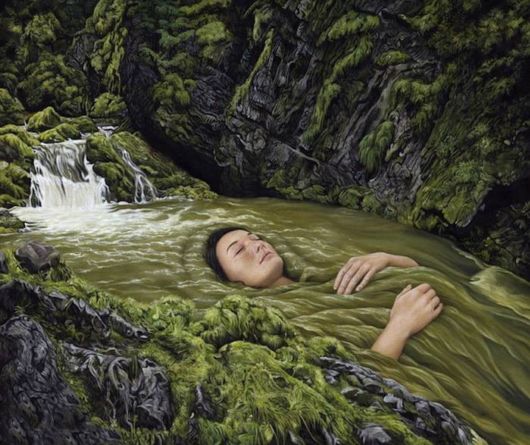 A series of works «How to Disappear» was published as a book in which is placed 66 color and 33 black-and-white illustrations. More information about the work of Moki Mioke can be found at personal website artist.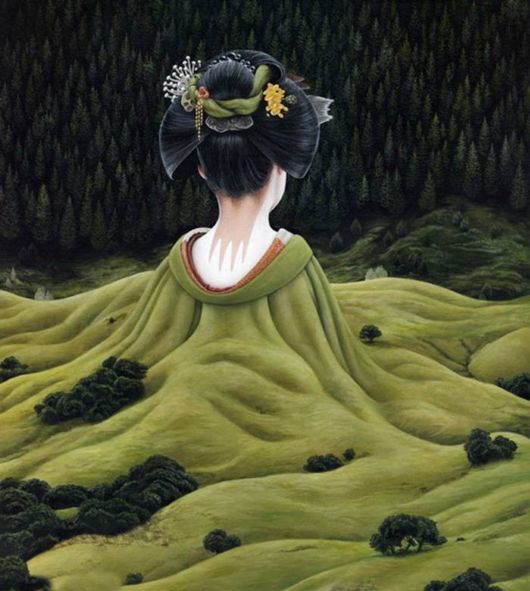 By the way, the Dutch Venice – not only Dutch interest-double. We have already told our readers about an unusual "green" copy Notre Dame de Paris – "Cathedral" with walls of stone, and of the … trees!
Recently, the village has several Githorn bike lanes