Odaiba is a large artificial island in Tokyo Bay, across the Rainbow Bridge from central Tokyo. It was initially built for defensive purposes in the 1850s, dramatically expanded during the late 20th century as a seaport district, and was developed since the 1990s as a major commercial, residential and leisure area.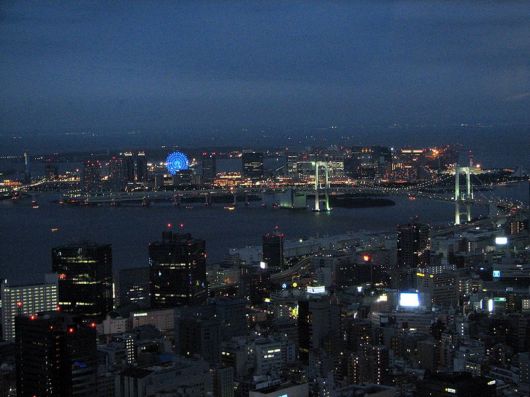 Odaiba and the Rainbow Bridge at night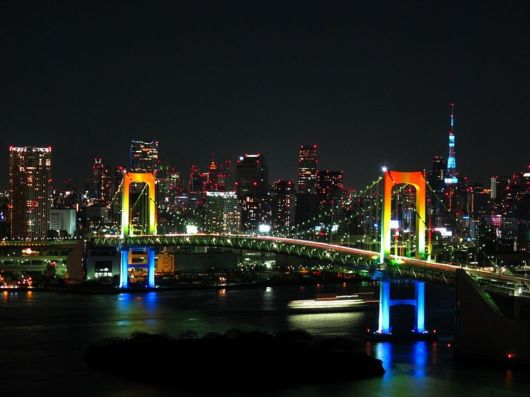 Rainbow-colored Rainbow Bridge at night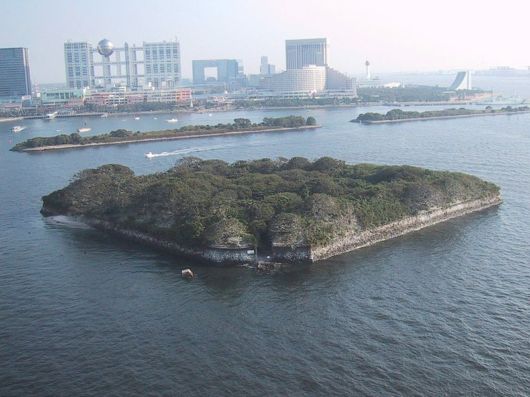 Dai-Roku Daiba or "No. 6 Battery", one of the original Edo-era battery islands, as viewed from the Rainbow Bridge. The developed area of Odaiba is in the background.

Odaiba at Night with Yakatabune boats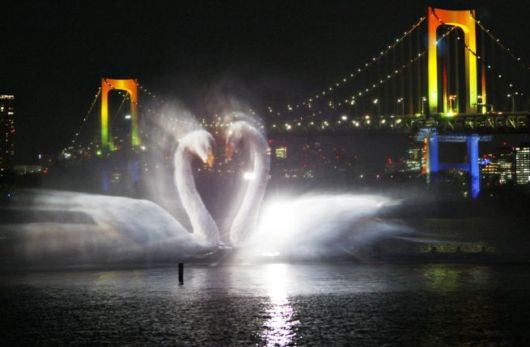 An image of two swans is projected on a screen created by a water fountain during a press preview of ?Odaiba water illumination? show.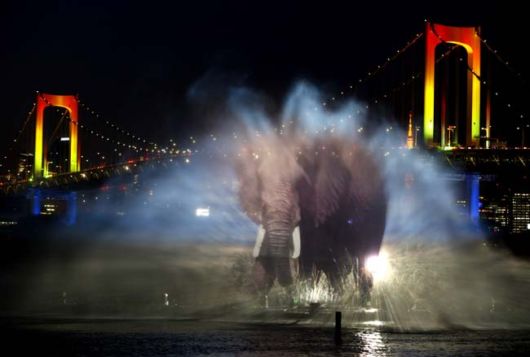 An image of elephant appears during Odaiba water illumination show in Tokyo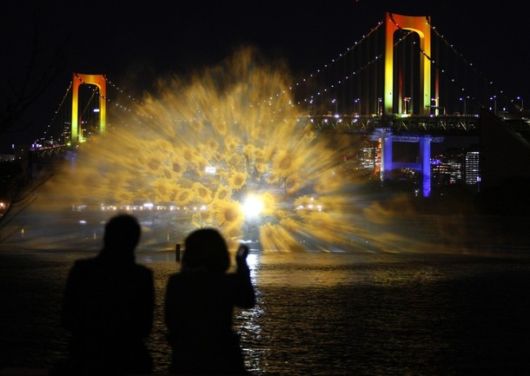 An image of sunflowers is projected on a screen created by a water fountain during a media preview of "Odaiba water illumination" show in Tokyo
The 15 minute show, which projects images on a 15 meters tall and 40 meters water screen along with music, will be held from Dec 21 to Jan 11, 2010. (17:00-20:00)