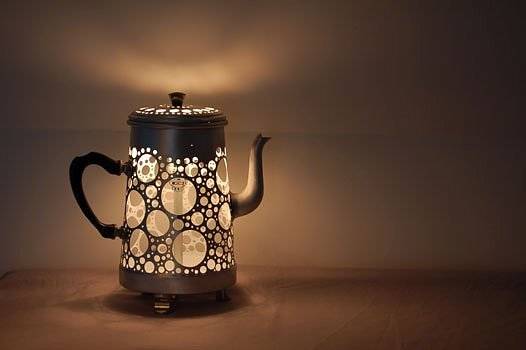 All images via Garbage
Old household objects get a chance to shine once more when they're fashioned into lovely light fixtures by Parisian designer Gilles Eichenbaum of Garbage. Pots, pans, forks, kettles, hats or phones; you name the garage sale item and Eichenbaum's probably re-used it in his one-of-a-kind lamps. Quirky and fun, these lights will make for a wonderful addition to any home.
Eichenbaum first started making his charming lanterns during his travels, using his imagination to create useful objects out of limited but available resources ? like making a lampshade out of a pot or a chair out of scrap wood. Eventually what started out as a hobby became a successful business as his artsy but useful lamps garnered interest from those around him.
We've gathered a few images of Eichenbaum's light fixtures here, but we encourage you to check out his website, or Greenupgrader, where there are many more unique creations.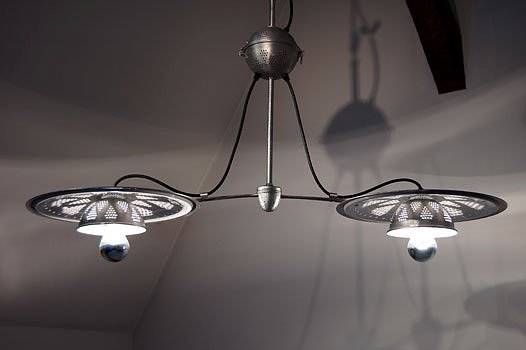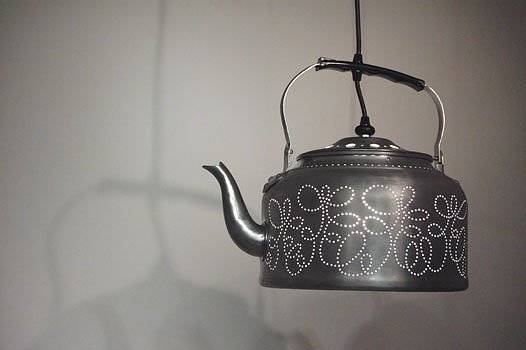 AND
Old X-Rays Seen in a New Light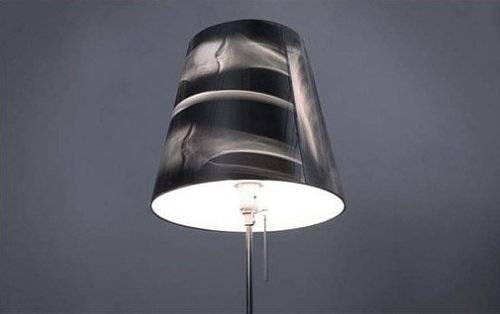 Image: Elin Hedlund
Are you one of those people who likes to put everything in their house to good use? Then this is for you. If you have old x-rays gathering dust in the closet, get them out and convert them into beautiful lamp shades! This is what three design students in Sweden have done.
Product design students Elin Hedlund, Emmelie Karlström and Sture Pallarp of Stockholm's Beckmans College of Design came up with this clever idea, which provides a new life for old x-rays. What better way to illustrate (and illuminate) that story of your fall from a horse when you were six years old than with the x-ray showing the fracture?