Old Watch Parts Motorcycles
And you wondered what they did with all of those left over watch parts.
These are so cool. Somebody has a real talent!!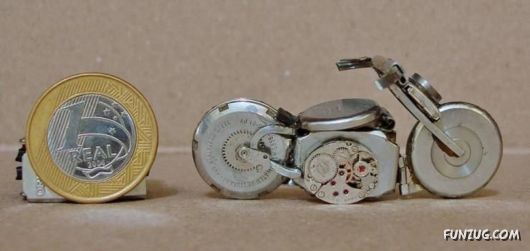 Finally, those living in the USA can buy Ukrainian-made motorcycles! Production of Ukrainian Harleys was launched by Ukrainian immigrant Dmitry Khristenko who now lives in the States. Dmitry makes his motorcycles using old watches.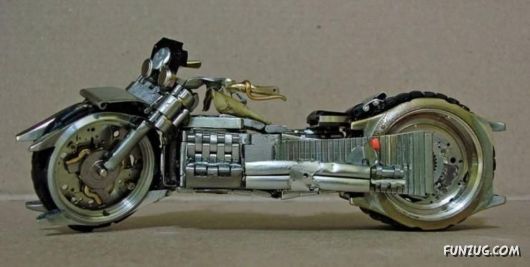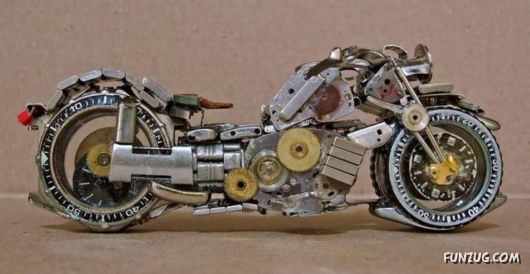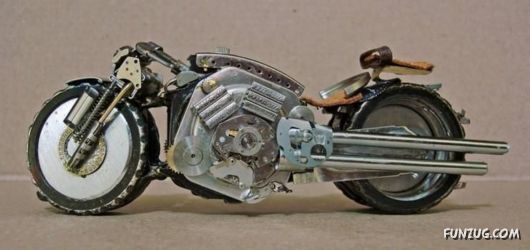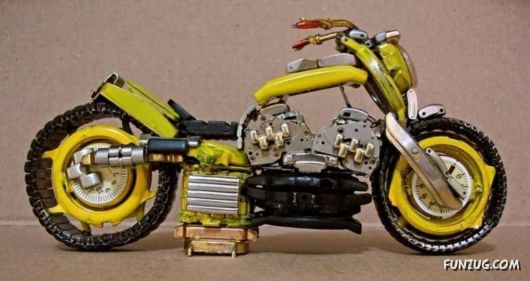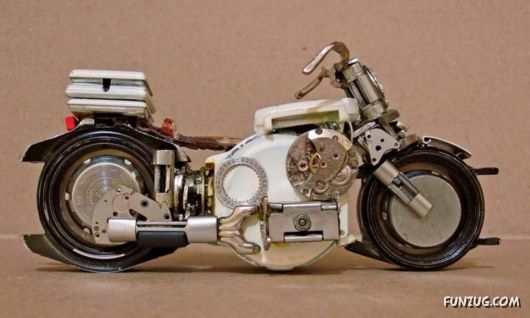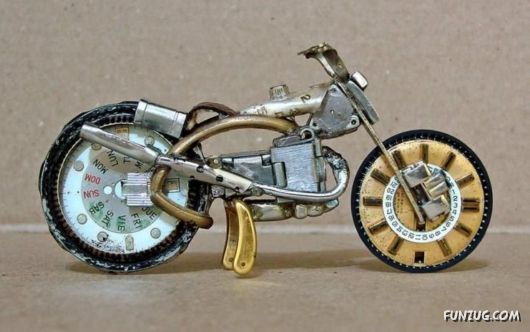 Someone believes in recycling in a creative way