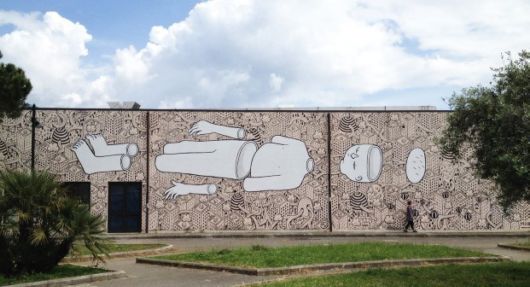 Building facades are often dull white renders of exposed bricks, but Italian street artist Millo is doing his bit to brighten up the streets of Italy with his large playful murals.
Millo typically only works with a handful of colours and instead chooses to use a white canvas and paint with black paint making his art look a lot like doodles you would draw on a blank piece of paper. Despite not being full of vibrant colours they still seem to brighten up any building with their charm.
If the world had more murals like these on the side of buildings everywhere we reckon urban environments would be a much cheerier place to live in.