Anyone for Heinz Stitchup or Tabasew Sauce? Artist creates woollen versions of classic dishes and treats
Ever fancied some Hotdogs in Wool with a bit of Tomato Stitchup and a dash of Tabasew Sauce?
Some of the world?s most famous food brands have been given the woollen treatment by a British artist with a penchant for crocheting.
Kate Jenkins, 41, spends hours turning balls of wool into well-known brands and packages, including Heinz ketchup, Campbell's tomato soup, Coca-Cola, and Starbuck.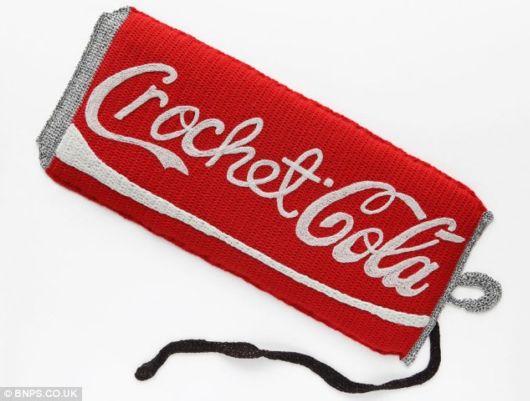 Cola knits: The artists spends hours with her crochet hook and wool to re-create iconic food and drinks brands such as Coca Cola
Ms Jenkins, from Brighton, East Sussex, incorporates wordplays into most of her works, turning your average tins and tubs into 'Crochet Cola', 'Tomato Stitchup', and 'Woolin' Donuts', works which sell for over £600 each.
The keen knitter uses a crochet hook to transform lambswool into her designs and often embroiders additional patterns on them to bring them to life.
Kate learned the technique when she was a teenager and over the years she has created dozens of themed wool creations.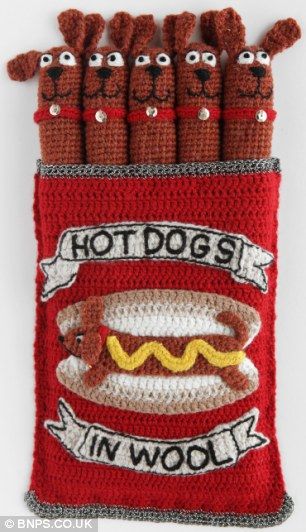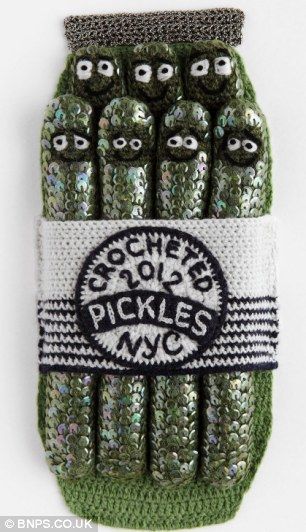 Canine crochet: Hot dogs looking less appetizing with eyes and ears and a jar of sequined pickles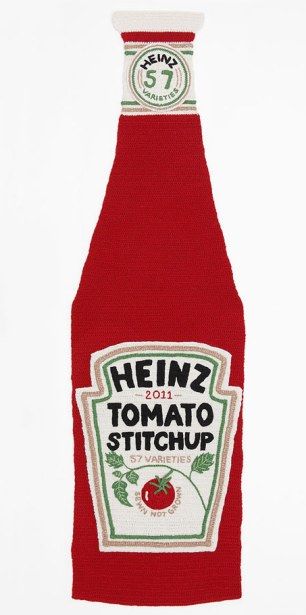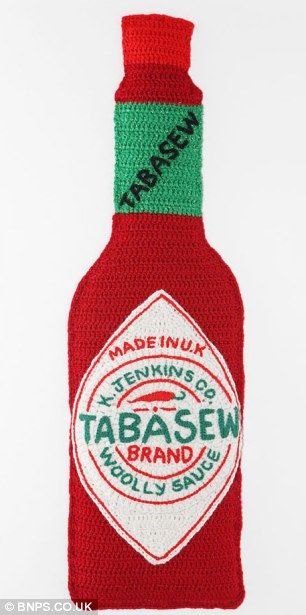 Sewing sauces: Heinz Tomato Stitchup and Tabasew Woolly Sauce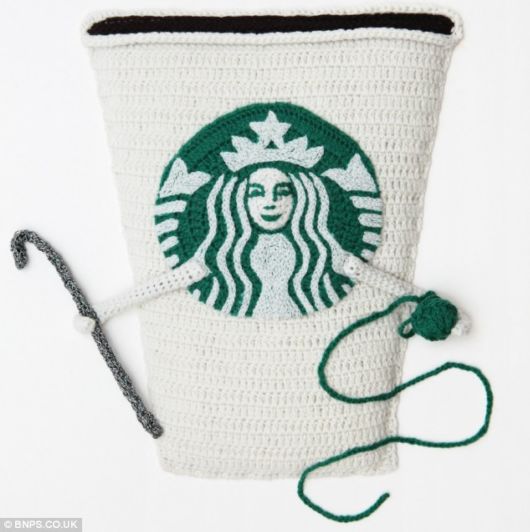 Crochet cuppa: The Starbucks' Coffee lady has found a new passion in life away from the skinny lattes and extra-shot cappuccinos
These have been displayed in exhibitions called 'Kate's Cafe' which 'served' greasy spoon food and a dinner party called 'Come Dine With Kate'.
Her current exhibition, 'Kate's Diner', is in New York and replicates the food a customer could expect to find in an American-style restaurant.
Ms Jenkins said: 'I originally started knitting and crocheting at the age of around 15.
?I was taught by my mother and grandmother who encouraged me to make things when I growing up.
?Its hard to say one exact subject matter that is my inspiration, I suppose it's food and the way it is packaged, presented and the way it looks visually.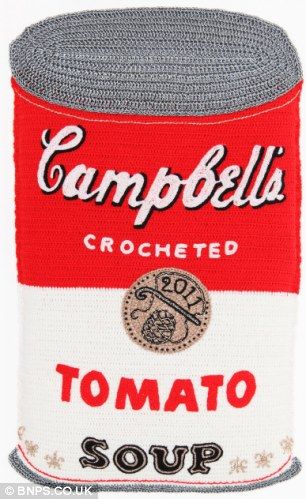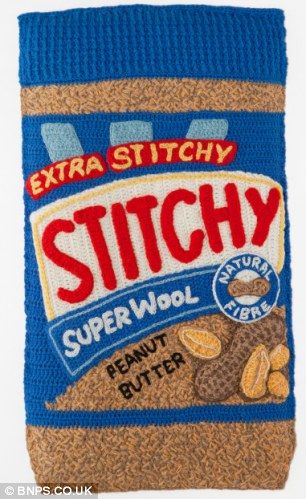 Crunchy stitches: Campbell's crocheted soup and knitted peanut butter – as smooth as the real thing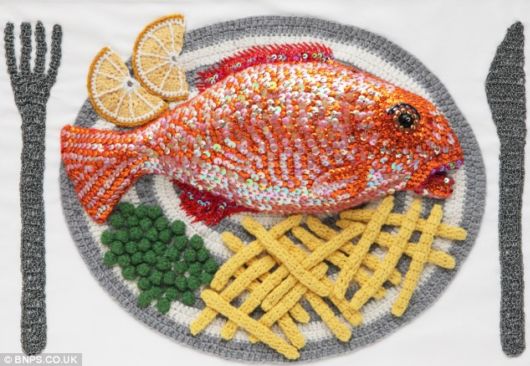 Knits and chips: A fully knitted dinner, complete with peas and sequins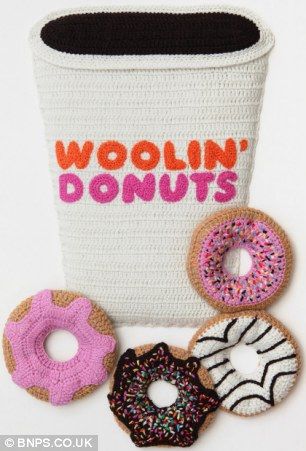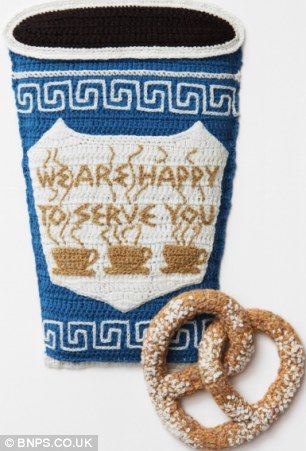 Coffee and a doughnut: Fluffy doughnuts and a warming coffee – knitted for your pleasure
?I generally start with a sketchbook and make lots of notes and drawings of rough themes and ideas I will often buy real food to see how it looks in 3D.
?I am also always looking at cookbooks and food magazines.
?Each item can vary from a few days to about two weeks to complete, depending on the complexity of the design.
?I use a crochet hook and a sewing needle and all the art I create is crocheted with hand embroidery.
?I use lambswool for the artwork, and it doesn't actually take that much yarn to create a picture but I do have a studio packed with kilos of it in hundreds of colours.