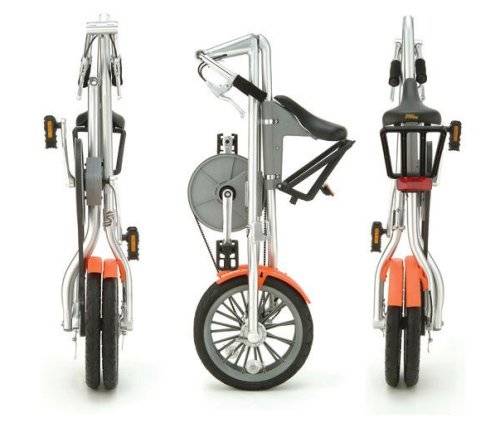 The sleek form and clever functionality of British designer Mark Sanders? foldable bikes have been earning accolades in Europe for over a decade. The latest, the Strida 5.0, is now available in the US bringing with it a new hybrid commute sensibility that is rolling in praise. More than just a utilitarian part of greener transport, this bike is an exercise in cool.
What sets the Strida 5.0 apart from other collapsables is its tripod-like frame which folds easily into parallel tubes. Unfolded, the tubes form a triangle ? handlebars and wheels occupy the three points and the adjustable seat slides along one side. The unique, patented frame streamlines the design and makes fold-up quick and easy – Strida boasts a six second shift from expanded bike to folded traffic-averting accessory.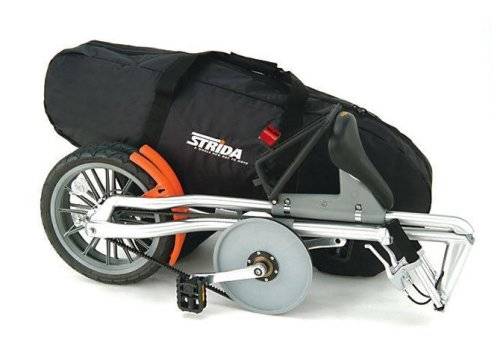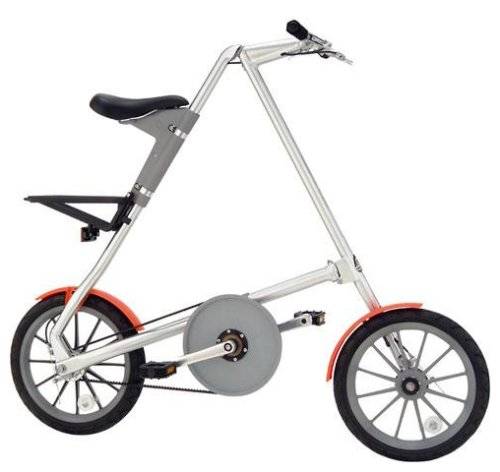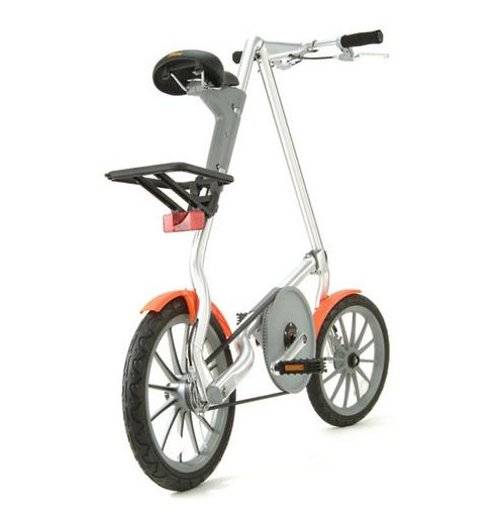 With the commuter user in mind, the 5.0 rolls with a silent, clean Kevlar belt ? no greasy pant legs ? and the folded design manages the sidewalk stretch with parallel tires that make it an agreeable sidekick while strolling. Although still in the single gear folder category, the bike has evolved from the earlier 3.2 version with tougher, lighter components that don?t need much attention – just tires and disc brakes need maintenance.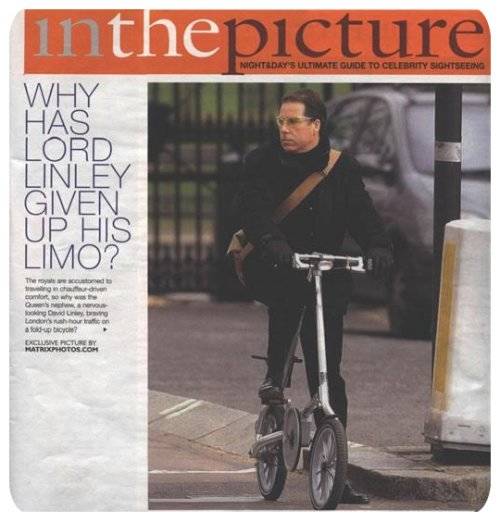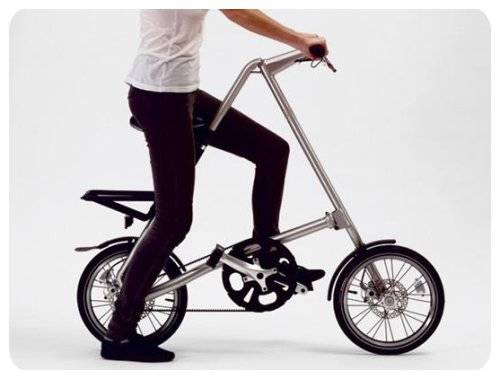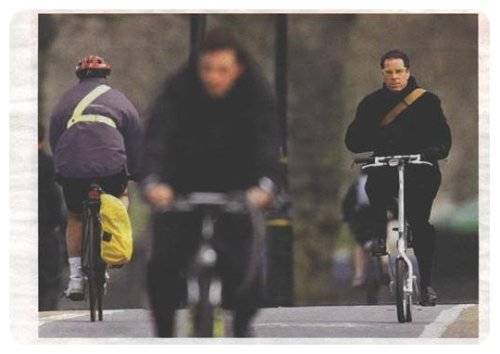 Inside a triangular frame of lightweight aluminum, power is transferred to the rear heels via a silent clean Kevlar belt. Handlebars are mounted horizontally, so the rider can sit comfortably upright wih an excellent view of the road. The genius of the triangular frame is that it can fold. In six seconds, you have alight, compact form that you can easily wheel before you, stow in a closet, load in your car or take on the train.