1.Honda CBR 1100XX Super Blackbird 178mph (286 km/h)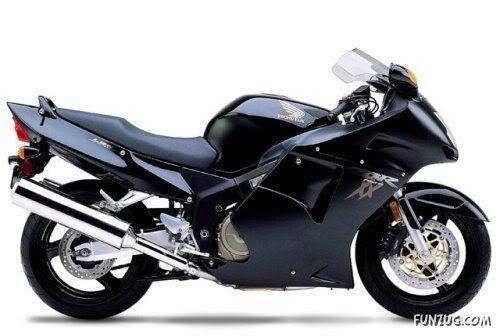 Honda CBR 1100 XX Super Blackbird is a sport-touring motorcycle built by Honda. It combines big engine power, Easy operational error-tolerance with touring comfort. The Blackbird production started in 1997 and the last year of production was 2006. The Blackbird was the result of Honda's attempt to build the world's fastest production motorcycle, stealing the crown from Kawasaki.
2.Yamaha YZF R1 176mph (283 km/h)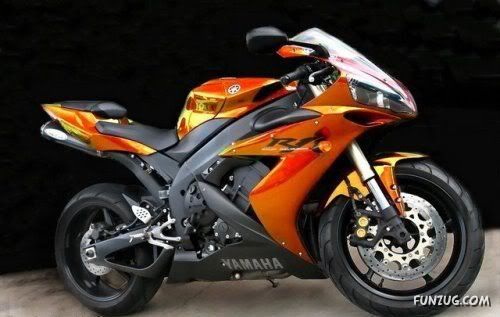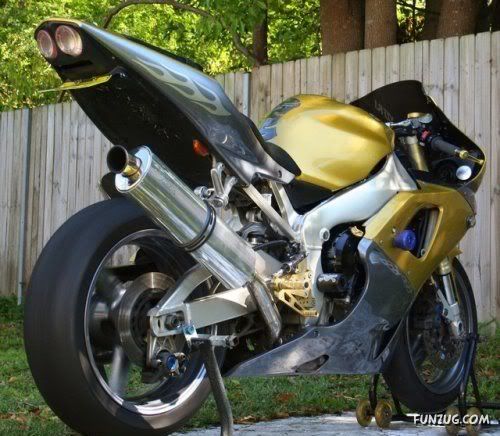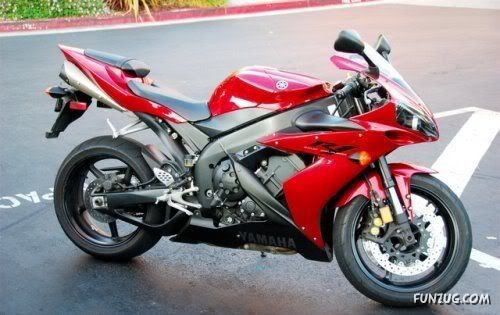 The Yamaha YZF-R1 motorcycle, introduced in 1998, was the first significant motorcycle in the true litre class (1,000 cc) "handling arms race" between the Japanese Big Four motorcycle manufacturers (Honda, Kawasaki, Suzuki and Yamaha). When introduced, it took the class closer to a true racing motorcycle, and increased the handling capabilities.
3.Aprilia RSV 1000R Mille 175mph (281 km/h)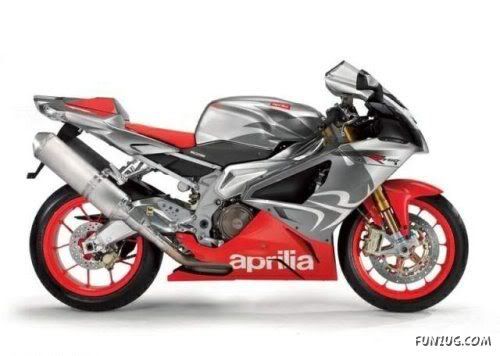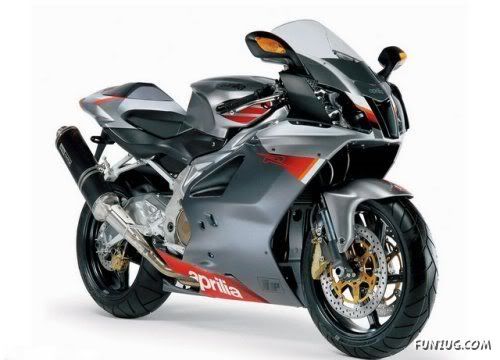 The RSV Mille and limited-edition RSV Mille Factory are high performance V-twin powered motorcycles made by Aprilia with a 143 HP 998 cc engine built by the Austrian company Rotax. For 2006. the RSV Mille Factory won the Maxisport category for Masterbike 2006 and overall Masterbike of the year.
4.Ducati 1098s 169 mph (271 km/h)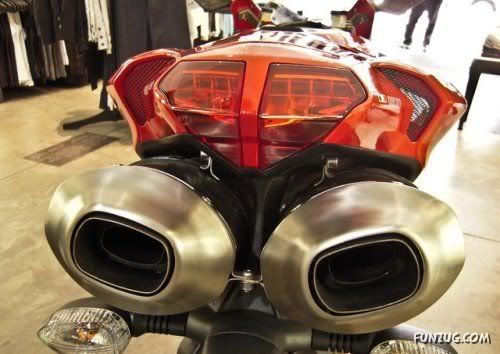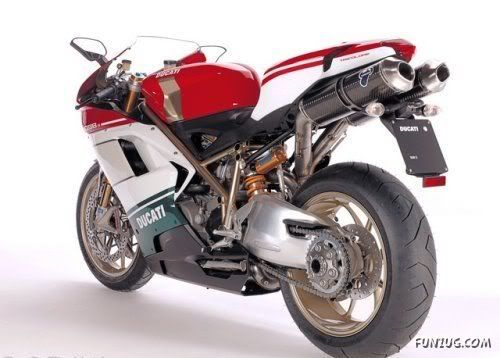 The Ducati 1098 is a 1099 cc L-twin sport bike manufactured by Ducati. It was announced on November 8, 2006 for the 2007 model year and replaces the 999. The 1098 makes a manufacturer claimed 160 horsepower, 90.4 ft-lb torque, and weighs 173kg. These figures gives the 1098 the highest torque-to-weight ratio of any production sport bike ever made.
5.BMW K1200S 167 mph (268 km/h)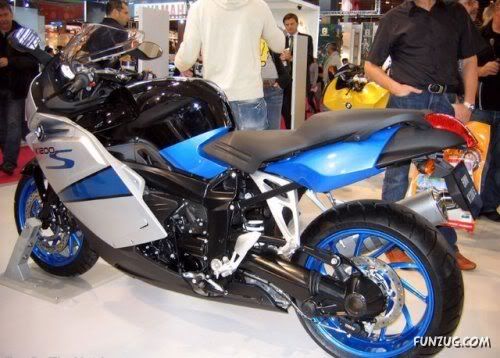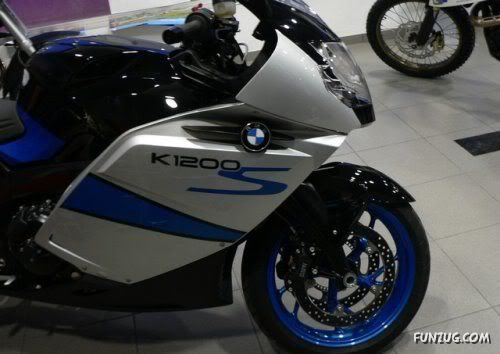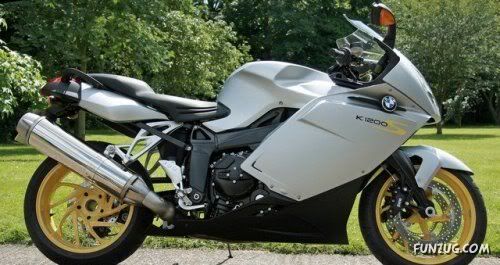 With enough raw power to shock even the most seasoned adrenaline junky, the K 1200 Shurls you from a dead stop to sixty mph in just 2.8 seconds. Once you're over the whiplash, you'll keep climbing, topping out at speeds that run neck-and-neck with the fastest production motorcycles in the world.