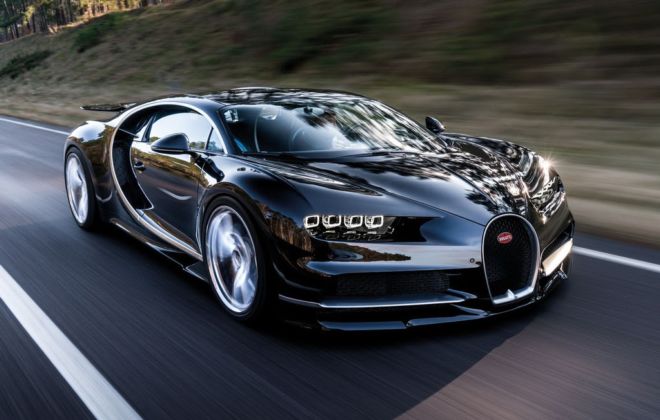 Bugatti Veyron Super Sport – 429 km / h. In July 2010, James May achieved his best speed record with the Bugatti Veyron Super Sport at Ehra-Lessien (Germany) test track at 416 km / h. This record was later broken by Bugatti test driver Pierre Henri Raphanel with the same supercar at 429 km / h.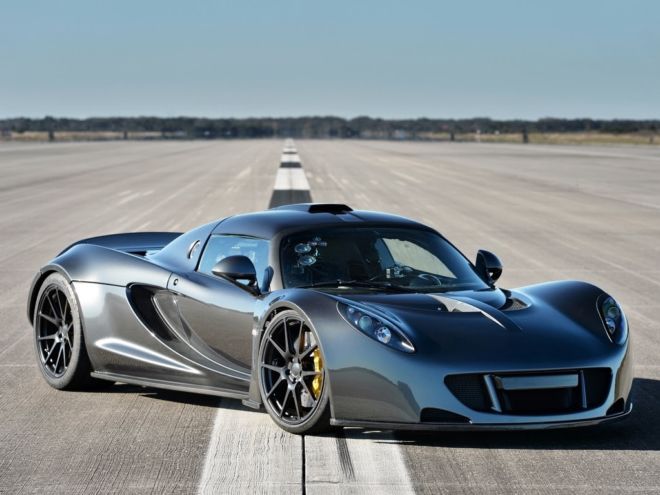 Hennessey Venom GT – 434 km / h. The record was set in February 2014 for a one-way ride on a 1,419-horsepower vehicle at the Kennedy Space Center (USA). The American automaker's Hennessey Venom GT claim to be the fastest street car in the world has long been the subject of controversy.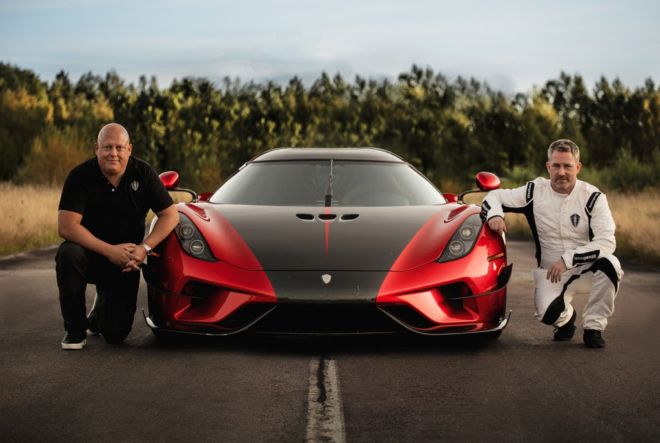 Koenigsegg Agera RS – 445 km / h. The next speed record was set at the end of 2015. Before that, Bugatti failed with the acceleration of Chiron, and gave way to Koenigsegg stage with 1,358 horsepower Agera RS. At the restricted arc in Nevada, the driver Niklas Lilja has an average speed of 445 km / h for both turns on a road, and sometimes up to 458 km / h on a one-way road.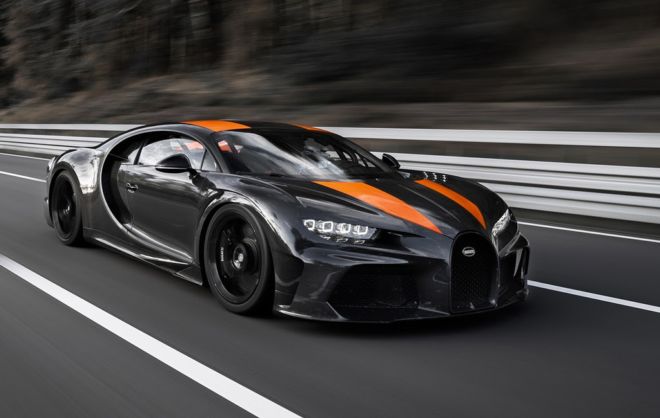 Bugatti Chiron Super Sport 300+ – 489 km / h. Must wait until 2019, the new commercial supercar officially rolled over the speed mark of 482 km / h (300 miles / h). Driven by Andy Wallace – Le Mans winner of the racetrack, he once crossed the 389 km / h mark with a McLaren F1. Chiron supercar long tail hit the new record for the first time. This speed is the same as a supercar running the length of a football field in just 1 second. This speed was certified by the German Technical Supervisory Association (TUV) the largest speed record that a commercial supercar can achieve, breaking the previous 458 km / h record of Koenigsegg Agera RS in 2017. .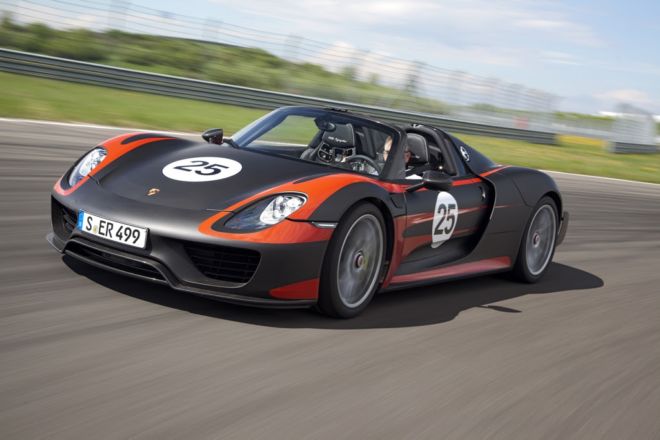 Porsche 918 Spyder – 6 minutes 57 seconds on a Nürburgring lap. With Porsche supercars, the race shifts from maximum speed to the time it takes to complete a lap. Record set in March 2014, Porsche 918 Spyder became the first street supercar to complete a lap of the Nürburgring circuit in less than 7 minutes, an average speed of 180 km / h. Vehicles equipped with naturally aspirated V8 4.6L engine, capacity of 607 horsepower. With two electric motors, the supercar's capacity is pushed to 887 horsepower and 1,279 Nm of torque.