Killer Car Apps Of The Year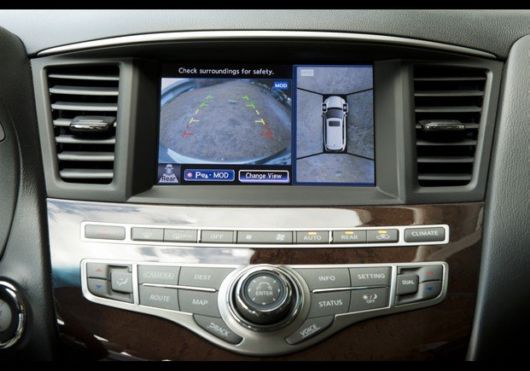 Automakers are rolling out cutting-edge high-tech features and migrating last year?s hot new items more broadly across their model lines with increasing frequency these days.
With the playing field being relatively level among most comparable models with regard to performance, comfort and quality, manufacturers are leveraging the latest technology to
help their vehicles stand out in a crowded market and to help give motorists a reason to trade in their existing rides for the latest models.
Backup Collision Intervention
Infiniti takes the now commonplace backup camera to new levels of complexity in its 2013 JX35 luxury crossover SUV. First, an Around-View Monitor with Moving Object Detection
shows both a 360-degree image of the area outside the vehicle and delivers visual and audible warnings if the system ?sees? moving objects crossing within the front or rear
views when pulling out of a parking space or backing up. A new Backup Collision Intervention System adds another layer of safety to the system with the ability to automatically
engage the brakes to help avoid a collision with vehicles and objects crossing its path while in reverse gear the driver either can?t see or isn?t reacting to quickly enough.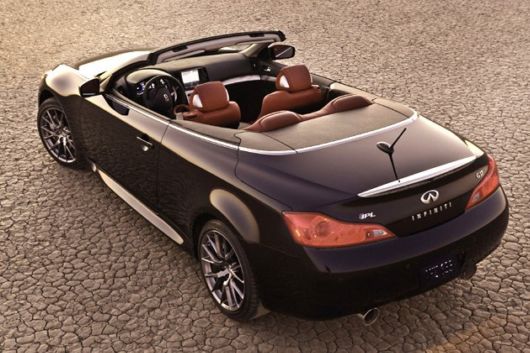 The new Infiniti IPL G Convertible made its global debut at the Los Angeles Auto Show. With its advanced VQ37HR 3.7-litre V6 engine, the 2013 IPL G Convertible will become the
second model in the Infiniti Performance Line lineup when it goes on sale at Infiniti Canada retailers in spring 2012 (CNW Group/Nissan Canada Inc.)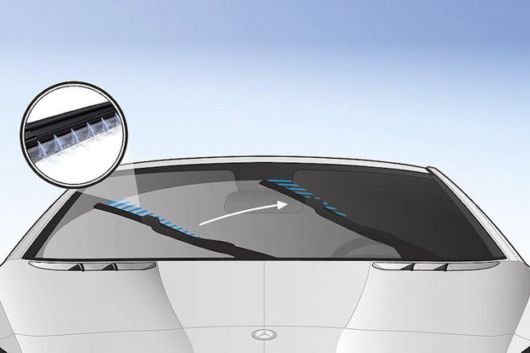 Magic Vision Control
The all-new Mercedes-Benz SL has a super-innovative windshield wiper system named Magic Vision Control, which, instead of shooting water from the front hood deck, shoots warm
water out of mini-jets built into the windshield-wipers.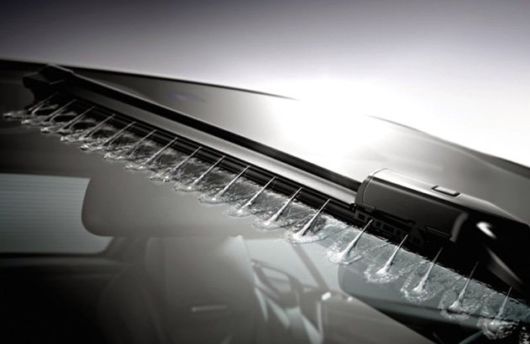 This stops excess water from overshooting and missing the windshield and it also stops the driver from being temporarily blind as traditional jets shoot out windshield washer
solution. The Magic Vision Control System is programed to behave differently under different situations.For instance in winter summer or depending on whether the cabriolet top
is up or down, it will behave differently. The system automagically varies the amount of water output depending upon speed, ambient temperature, and current driving conditions
which include ambient temperature.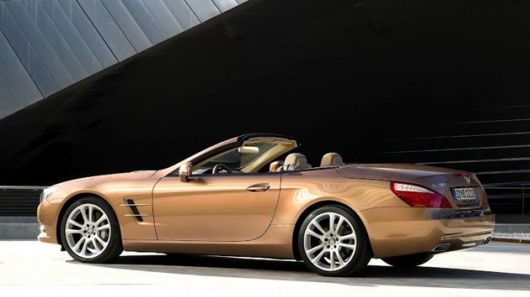 2013 Mercedes-Benz SL Roadster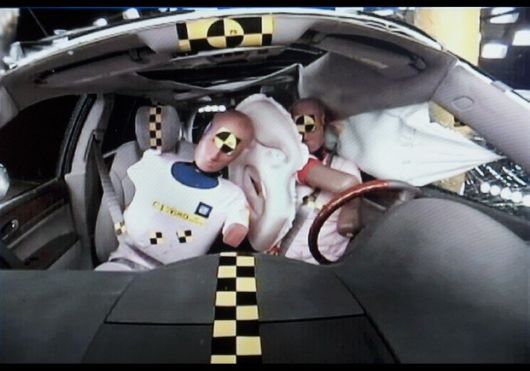 Front Center-Mounted Airbag
The redesigned 2013 Buick Enclave, Chevrolet Traverse and GMC Acadia seven-passenger crossover SUVs include the industry?s first center-mounted airbag. The tubular-shaped
restraint deploys between the front seats and is designed to help protect the driver from injury in collisions on the passenger?s side when he or she is the only occupant. It?s
also expected to provide additional protection to the driver and front passenger in a side-impact crash and help deliver additional safety benefits in rollover situations.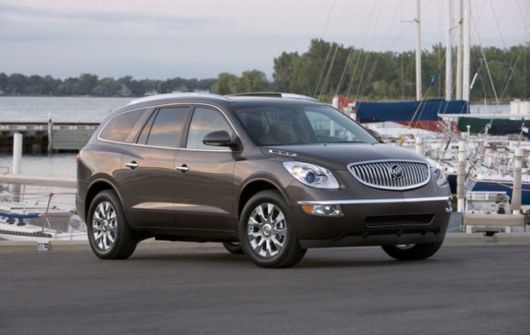 The front center airbag will be introduced on the Buick Enclave, GMC Acadia, and Chevrolet Traverse midsize crossovers in the 2013 model.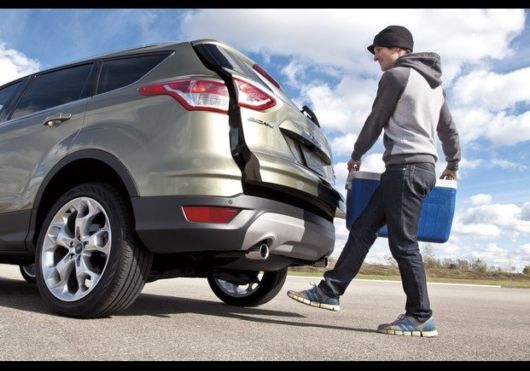 Hands-Free Power Liftgate
The latest twist on remote vehicle access uses neither a keyfob control nor a pushbutton. Rather, the 2013 Ford Escape compact crossover SUV allows those burdened with baggage
to engage the available power-operated liftgate via a simple kicking motion with one?s foot under the rear bumper (provided the car?s keyfob is in a pocket or purse). The same
process closes the hatch. Mercedes-Benz offers a similar system for hands-free opening and closing the trunk in its 2013 SL-Class hardtop roadster.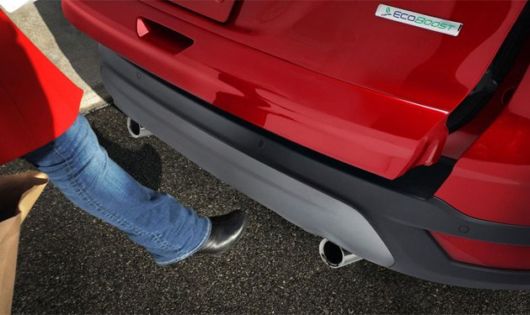 Ford Escape SUV features a segment-first hands-free power liftgate that opens with a simple kicking gesture under the rear bumper and without the need to fumble for a key.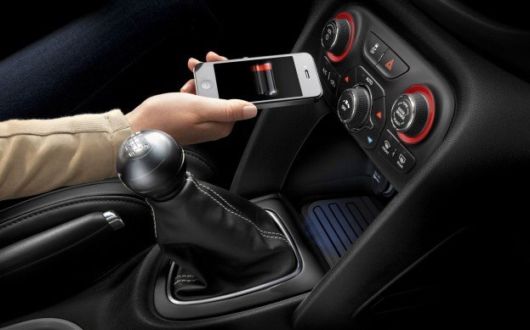 Inductive Charging
In addition to added ways to connect with mobile phones and other devices, at least one car is able to keep such electronics charged without having to plug them in. Available on
the 2013 Dodge Dart as a Mopar dealer-installed accessory is a new inductive wireless charging system allows driver to simply set electronic devices in a specified charging zone
to keep the juice flowing.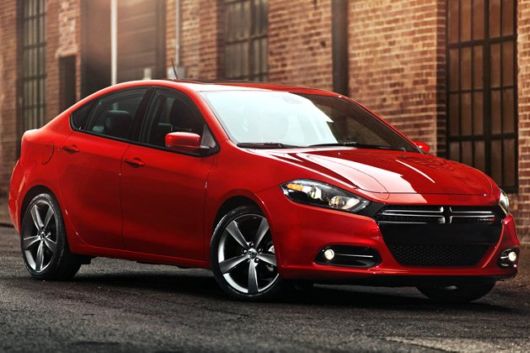 2013 Dodge Dart Will Offer Wireless Cell Phone Charging.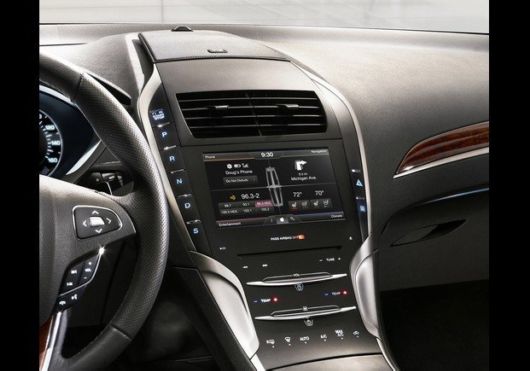 Pushbutton Gear Selector
With many automatic transmissions now being electronically controlled, the old analog shift lever is fast becoming superfluous and is making way to alternative means of putting
a car in gear. To that end, the midsize 2013 Lincoln MKX brings back the pushbutton gear selector ? a feature the industry hasn?t seen since the early 1960?s. This new twist on
an old concept frees up center console space by providing buttons to engage park, neutral, reverse and forward gears. Similarly, the 2013 Ram 1500 full-size pickup truck is the
first vehicle this side of a Jaguar to offer a dial-in gear selector instead of a shift lever.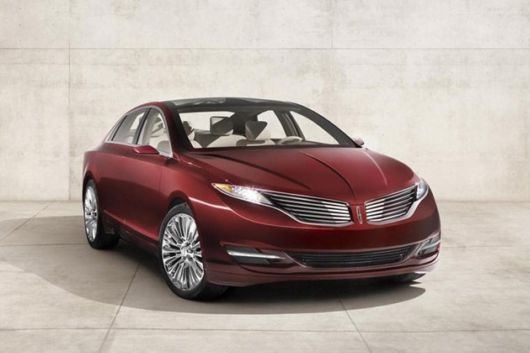 Lincoln MKZ Concept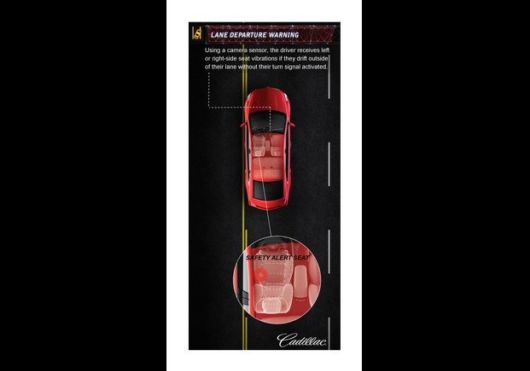 Tactile-Warning Safety Seat
The 2013 Cadillac XTS full-size luxury sedan affords a set-of-the-pants approach to accident avoidance with its new Safety Alert Seat that engages pulse patterns on the left or
right side of the cushion when the car is, say, drifting beyond highway markers or when it?s in close proximity to other cars or obstacles while parking. Vibrations on both
sides of the cushion would alert the driver to threats from the front or rear, such as when the car is coming up too quickly on traffic ahead. The system works in tandem with
other visual alerts, and General Motors says its research demonstrates it can quickly and accurately focus the driver?s attention to the direction of impending hazards.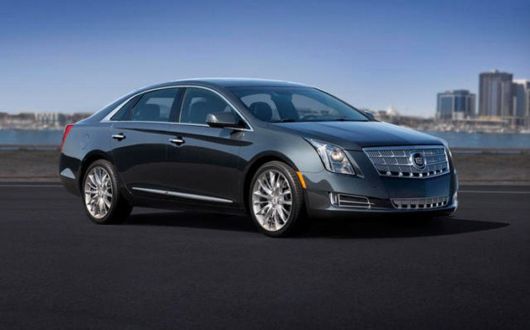 The all-new Cadillac XTS will be the industry?s first car to feature directional tactile sensation to warn drivers of potential crash threats.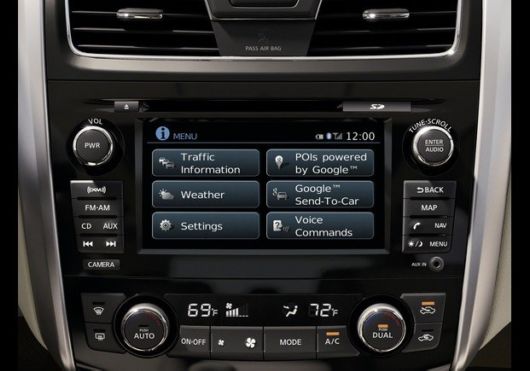 Text Messaging Assistant
With distracted driving now being a major cause of accidents, and cities/states banning use of handheld devices, automakers are looking at ways to help drivers remain connected,
but as safely as possible. To that end, Nissan is debuting a Hands-Free Text Messaging Assistant as part of the new NissanConnect smartphone connectivity system in the 2013
Altima. The system will read text messages aloud to users and enable them to respond, either by voice command or via a steering wheel-mounted button that sends preset text like
?driving, can?t text,? ?on my way? or ?running late.?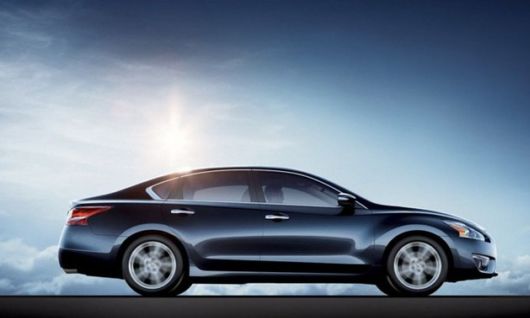 2013 Nissan Altima Sedan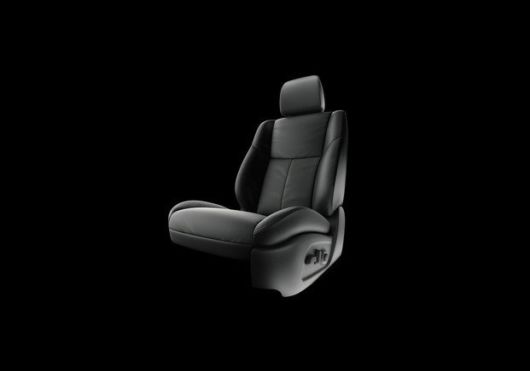 Zero Gravity' Seats
As anyone who drives long distances can attest, sitting in a comfortable driver?s seat can make the difference between an enjoyable and intolerable journey.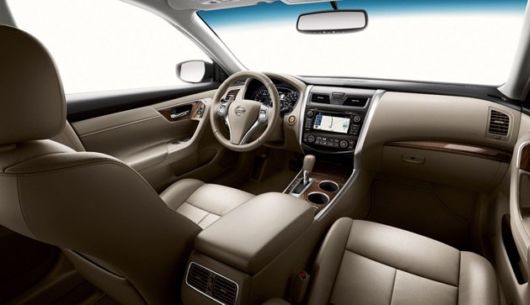 To help reduce fatigue on road trips and grueling commutes, Nissan is introducing so-called zero-gravity seats on its 2013 midsize Altima sedan. With a design based on posture
research from the National Aeronautics and Space Administration, the new seats utilize a unique articulated seat shape with continuous support from the pelvis to the chest and
are said to help reduce muscular and spinal loads, and improve blood flow, thus reducing fatigue.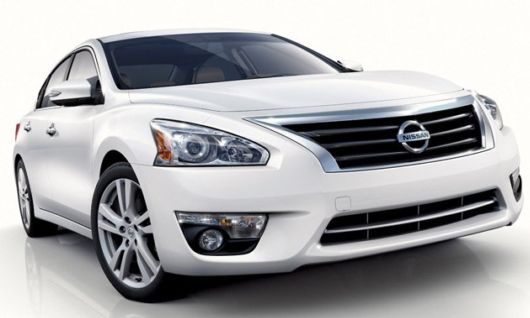 2013 Nissan Altima Sedan