Warning ahead! 98 per cent of drivers cannot understand their dashboard lights (but do YOU know what these symbols mean?)
Nine in 10 failed to recognise the sign for a faulty catalytic converter Just 12 of the symbols were common across all car models A Mercedes-Benz E Class has the most symbols with 41 compared to a Nissan Micra which has 21
Britain?s motorists are becoming a nation of ?dashboard dunces? baffled by the increasing array of warning lights in their cars, new research has revealed.
More than nine in ten people failed to recognise one particular warning.
The study identified 99 separate dashboard light warnings in 15 of the UK?s most popular cars ranging from the humble Nissan hatchback to Mercedes-Benz executive saloons.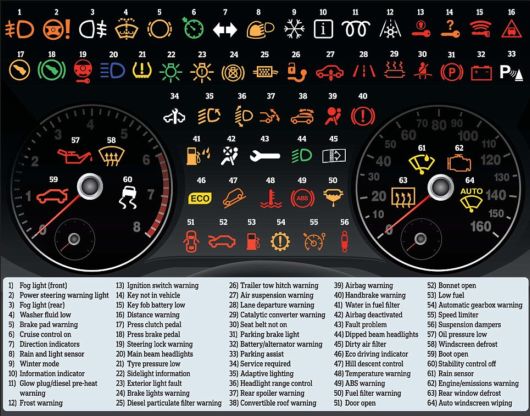 Yet just 12 of the symbol designs were common across all models.
Breakdown firm Britannia Rescue, which commissioned the report, also conducted a survey of 2,018 drivers that revealed more than half of drivers (52 per cent) can correctly identify all 16 of the most common symbols.
The company said the number of warnings on dashboards varied dramatically from one make to another and highlighted the Mercedes-Benz E Class for having 41 compared to 21 in a Nissan Micra, BMW 3 Series and Volvo S40.
The Britannia Rescue poll found that a quarter of motorists have had one or more warning symbols light up while driving in the past 12 months ? most commonly the engine, oil or battery lights.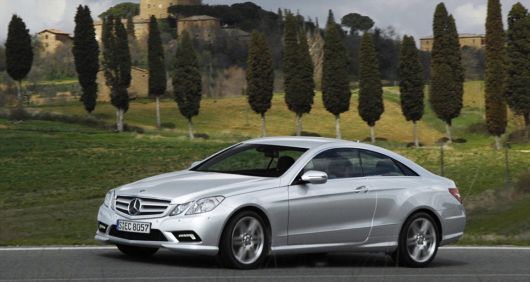 The Mercedes-Benz E Class (pictured) had the most symbols with 41 compared to 21 in the Nissan Micra
The most baffling light is for a faulty catalytic converter which was incorrectly identified by 95 per cent of drivers.
Next for confusion was the air conditioning light which 86 per cent got wrong, followed by a tyre pressure warning that flummoxed 71 per cent.
Nearly half (48 per cent) do not even recognise the brake warning light and more than a third (35 per cent) cannot understand an airbag alert, with almost as many (27 per cent) mistaking it for a seat-belt warning.
Dashboard lights commonly inform drivers about problems like poor battery condition, low oil pressure and high engine temperature.
But many cars now have lights for service interval indicators and seatbelt reminders along with malfunctions ranging from faulty anti-skid stability control to blocked air and fuel filters, defective diesel filters or fuel contaminated by water.
A Britannia Rescue spokesman said:?Cars have become so complex that the majority of drivers don?t understand what all of the most common warning or information lights on a car dashboard mean.
?As in-car technology becomes more advanced there are now more and more in-car gadgets with symbols that support everything from the car?s sat-nav system to its heating and cooling options.