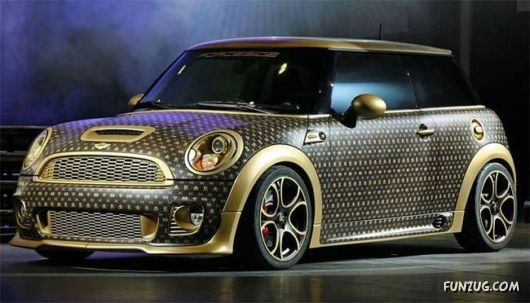 German Office CoverEFX
produced his version of Mini John Cooper Works. Tuners obtyanuli car body in black vinyl "under the skin" and its hand-decorated icons of skulls, bones, flags and polished gold foil.
Not covered with vinyl parts – roof, mirrors, door handles, arches, wheels – the Germans were painted in dull gold color to match the decor of the golden body.
In addition to the exterior CoverEFX thought and motors – at the request of the buyer of their power can be increased from standard 211 hp up to 236 or 252 horsepower. "