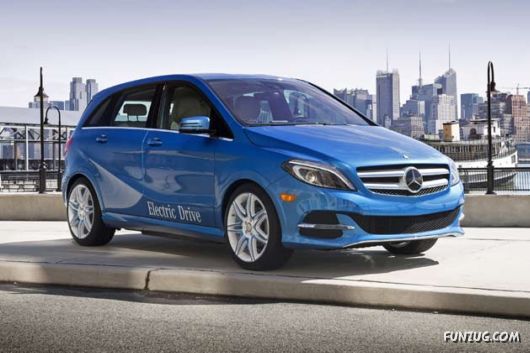 A powerful lithium-ion battery feeds energy to the electric drive and is accommodated in the so-called "Energy Space" in the vehicle's underfloor %u2013 a solution which is both space-saving and safe. Thanks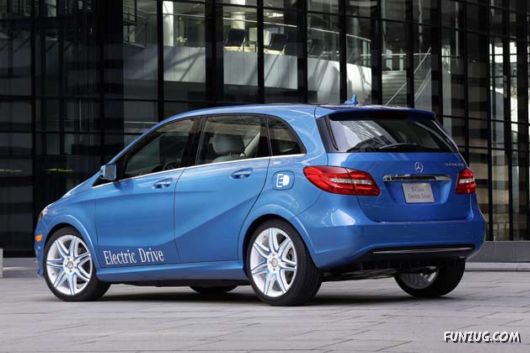 In the USA, the charging time for a range of about 60 miles (100 km) is less than 2 hours at 240 V/40 A.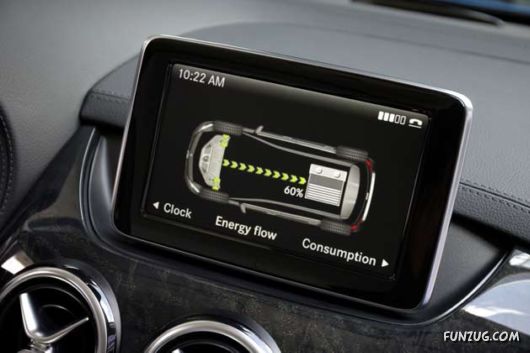 Quiet and local emission-free drive power is provided by an electric motor generating more than 100 kW.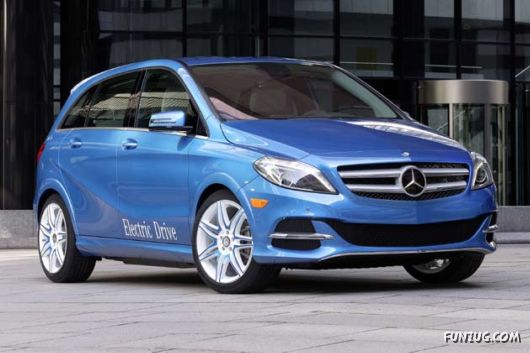 Thanks to this intelligent packaging, the five-seater retains the familiar, generous interior space and luggage space of the B-Class.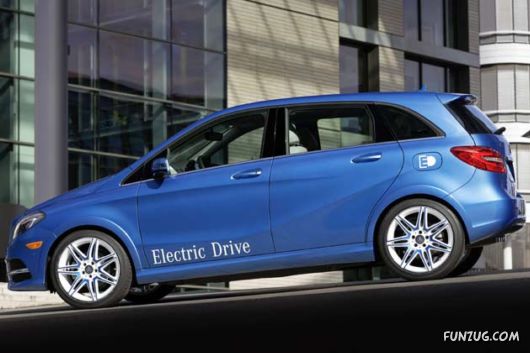 The B-Class Electric Drive will be launched first in the USA at the beginning of 2014, where it will be the first luxury battery electric car from Mercedes-Benz in the market. It will be launched in European markets subsequently.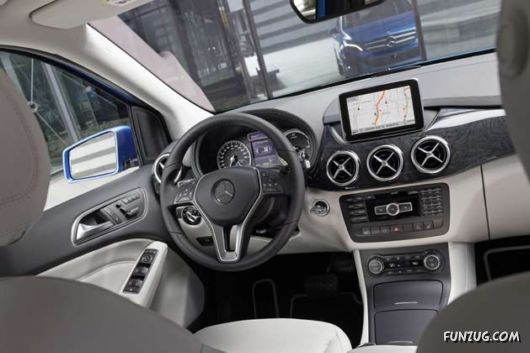 The interior underscores the high comfort standards of Mercedes-Benz. High-quality materials and finely structured surfaces, premium details, and precise finishing all highlight the fact that electric driving is defined at a very high level according to the philosophy of Mercedes-Benz.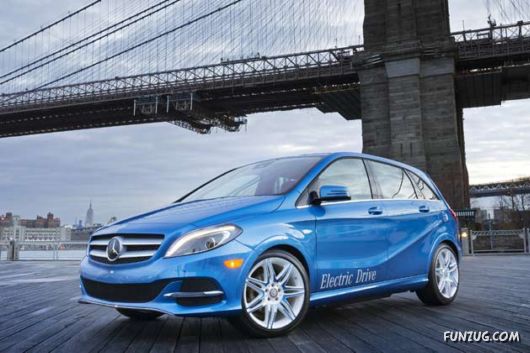 The maximum speed is electronically limited to 100 mph (160 km/h) in the interests of operating range. Depending on the respective driving cycle, the range is around 115 miles (200 km).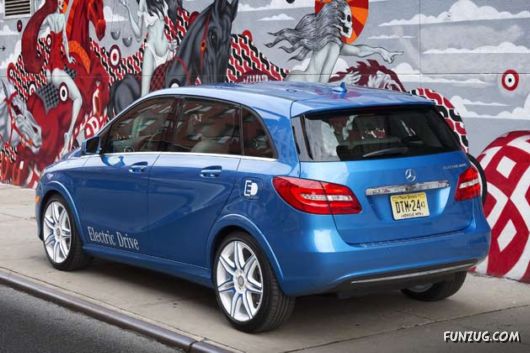 While the car is on the move, the electric drive itself contributes to a favourable energy balance through recuperation, by converting kinetic energy into electric current in deceleration mode and during braking and feeding this energy into the battery.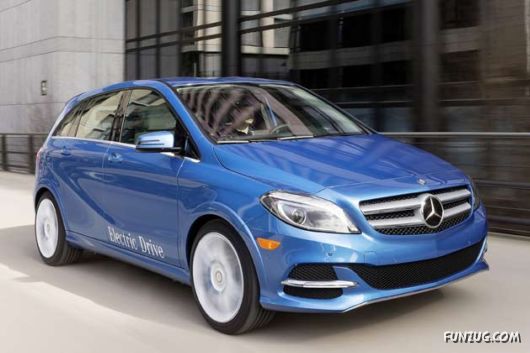 A new-generation electric car is celebrating its world premiere at the 2013 New York International Auto Show. The Mercedes-Benz B-Class Electric Drive makes a debut.