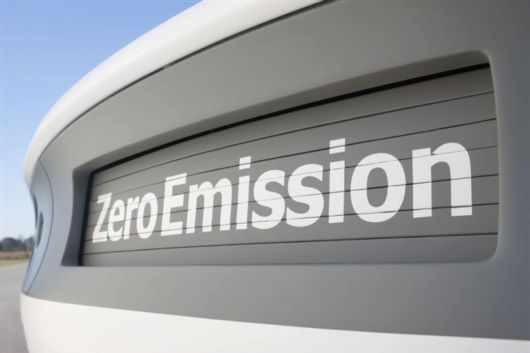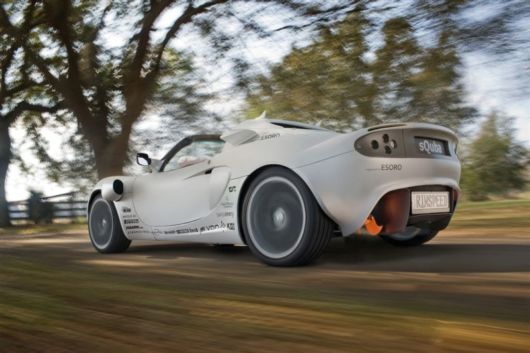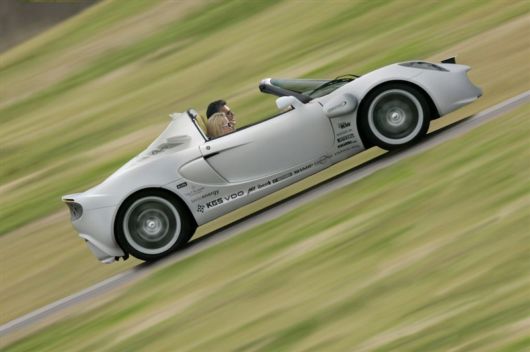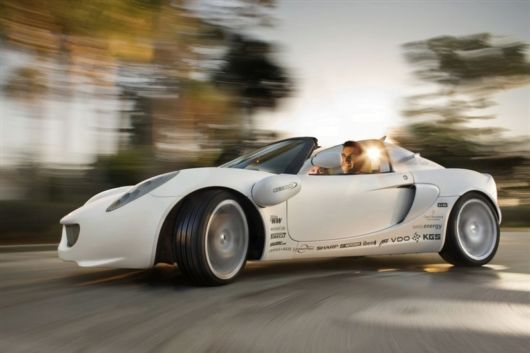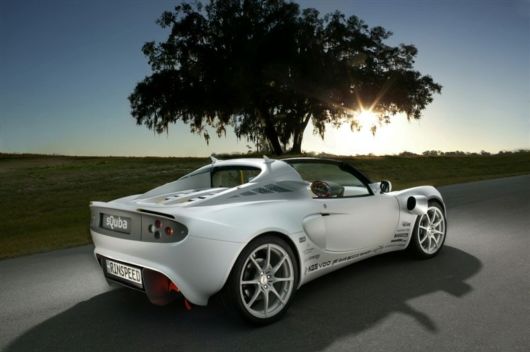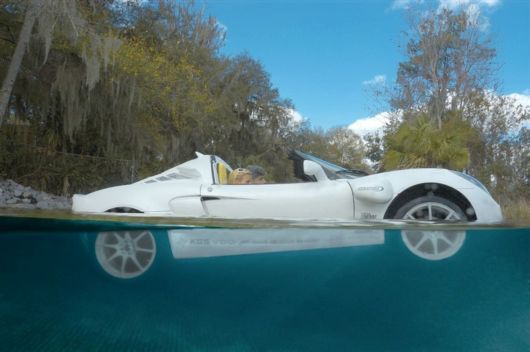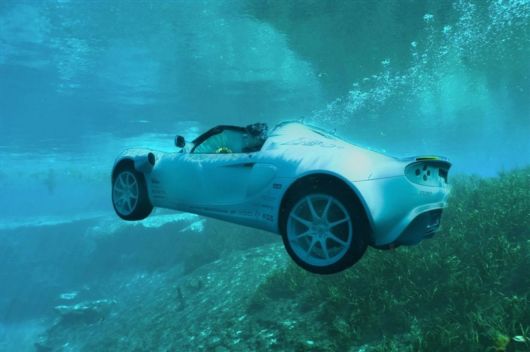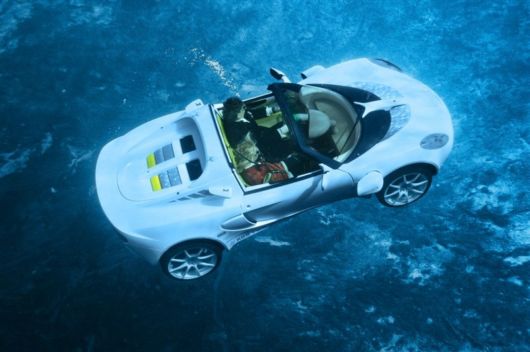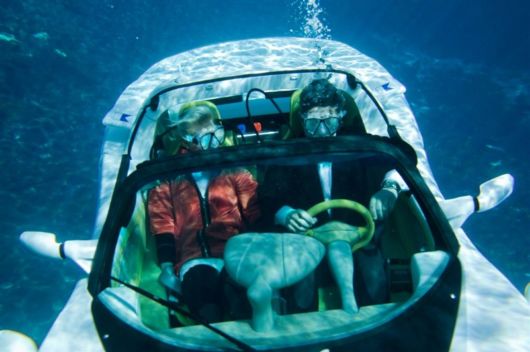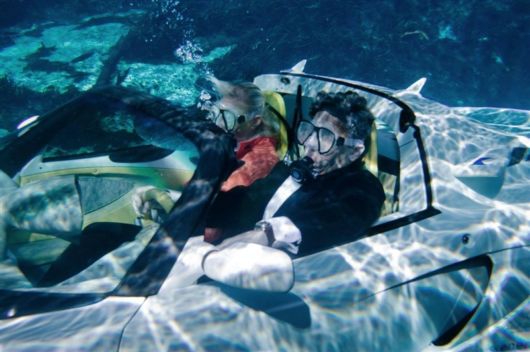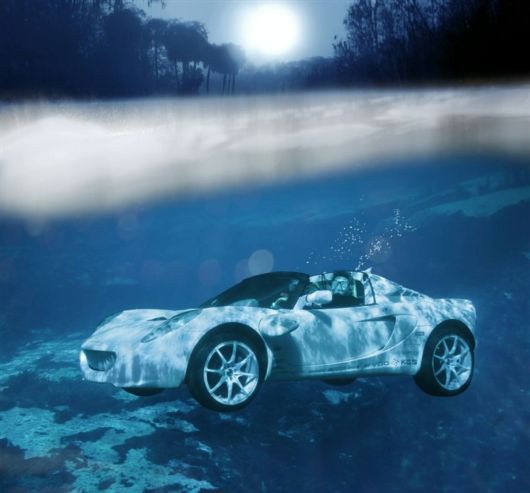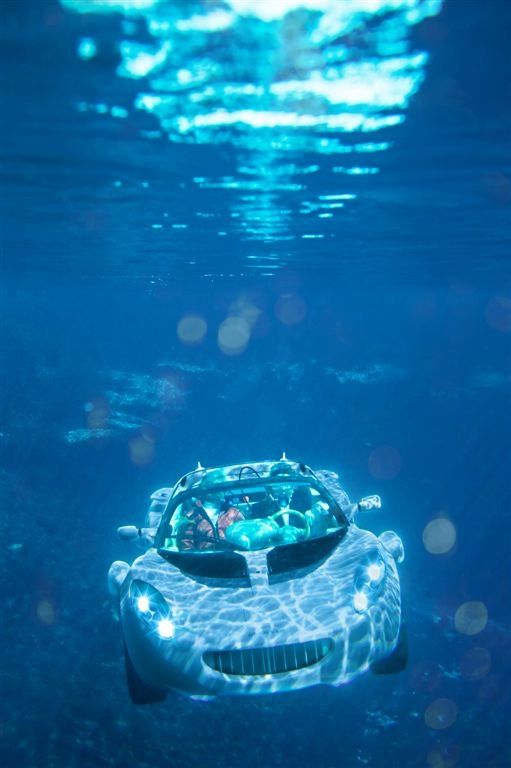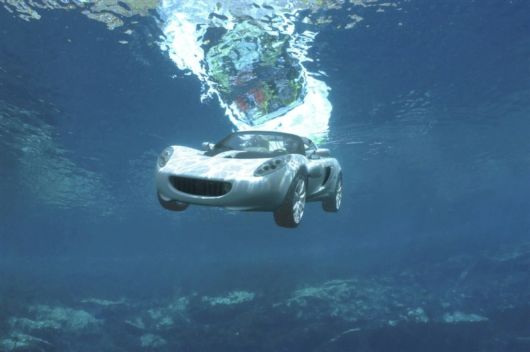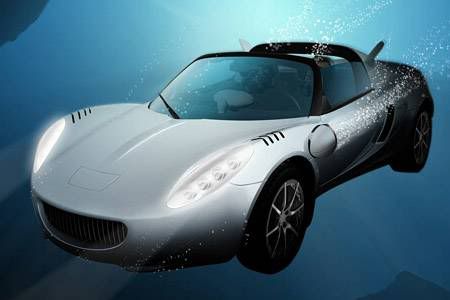 It has been 30 years since we first saw James Bond in his Lotus Esprit Submarine in ?The Spy Who Loved Me? which sent our imaginations into overdrive, and now Rinspeed boss Frank M. Rinderknecht has realised a long cherished dream with the creation of their latest concept named ?sQuba?.
Swiss design company Rinspeed is known for its eccentric concepts, including last year?s translucent eXasis Concept and the ?Splash? hydrofoil car that set a speed record crossing the English Channel.
Rinspeed is once again turning to the water for its latest concept, although this time they will be heading below the surface instead of skimming above it. Set to debut at the 2008 Geneva Motor Show (March 6th thru 16th, 2008), the sQuba concept is the world?s first diving car, according to the company, and can be submerged up to 10 meters below the surface.
An electric motor provides power to the rear wheels as well as two propellers and dual jet drives, and a futuristic cockpit comes with its own supply of oxygen. Like many of Rinspeed?s other unique creations, the sQuba will only remain a one-off and there are no plans for production. The press release from Rinspeed can be seen after the jump, and two not-so-real photos can be viewed in the gallery.
Three decades ago James Bond (then enacted by British star Roger Moore) wowed the world with a car that could 'fly' under water in the movie The Spy Who Loved Me. Only, it was animation and not an actual scene.
But Frank M Rinderknecht, the 52-year-old automobile visionary and boss of Swiss automaker Rinspeed, has turned a dream into reality with his 'sQuba.'
Rinspeed sQuba is the most exciting thing at this year's Geneva Motor Show and is creating many a ripple.
sQuba is the world's first real submersible car that can 'move like a fish underwater'.
It can dive up to 32.8 feet (10 mt) below the surface of the water and can move at a sedate 1.8 miles per hour.
The sQuba has an open cockpit for 'safety reasons' (so that people can get out easily anytime in case of an emergency). The occupants of the car have to breathe compressed air through built-in scuba masks.
sQuba is an electric car that uses rechargeable lithium-ion batteries and 3 electric motors for propulsion. It is a zero-emission car as documented by the rotating license plate in the rear. It produces no exhaust emissions.
The 'sQuba's' filling station is the water reservoir.? It is no surprise that the vehicle features powerful yet energy-saving LED lighting technology.
The first car that could drive underwater was Quandt's Amphibicar, built in 1968. Only 3,878 were produced but many are still being driven on roads.
Then Gibbs Technologies came up with Gibbs Aquada in 2004 which Virgin boss Richard Branson used to break the speed record for crossing the English Channel.
However, the sQuba seems to be the most exciting of them all.
To drive on the roads, the sQuba 'relies on a stainless coil-over suspension from KW automotive and large Pirelli tires mounted on custom-made forged light-weight wheels from AEZ with 17- and 18-inch diameters.'
Technical data
Measurements
Length —– 3'785 mm
Width —– 1"940 mm
Height —– 1'117 mm
Wheelbase —– 2?300 mm
Track front —– 1?470 mm
Track rear —– 1?520 mm
Ground clearance —– 130 mm
Empty weight —– approx. 920kg
Performances
Top speed —– > 120 km/h
Acceleration 0-80 km/h —– 7.1 sec
Water speed —– > 6 km/h
Under water speed —– > 3 km/h
Dive depth —– 10 m
Engines
Street —– Electric
Power output —– max. 54 kW at 4'500 /min
Torque —– 160 NM at 1'500 /min
Water – Stern propellers —– Electric
Power output —– 2 x 800 W
Diving – bow jet drives —– Electric
Power output —– 2 x 3.6 kW Rotinor
Batteries —– Lithium-Ionen
Voltage —– 6 x 48 Volt
Propulsion
Power train —– Rear wheel drive
Gearbox —– R – N – F
Suspension
Chassis —– Steel
Body panels —– Carbon Nano Tubes
Seating capacity —– 2
Front suspension —– Double wishbone
Rear suspension —– Double wishbone
Dampers/springs —– KW automotive
Steering —– Rack & pinion
Tyres
Front tyres —– Pirelli P Zero 205/40 R17
Front wheels —– AEZ 7.5 x 17″
Rear tyres —– Pirelli P Zero 225/40 R18
Rear wheels —– AEZ 8 x 18″
Miscellaneous
Air supply —– 1 x 15 liter + 1 x 18 liter ScubaPro
Laser scanner —– Ibeo
Lubricants —– Motorex
=======================================
If God brings you to it, He will bring you through it.
In Happy moments, praise God..
In Difficult moments, seek God.
In Quiet moments, worship God.
In Painful moments, trust God.
In Every moment, thank God.