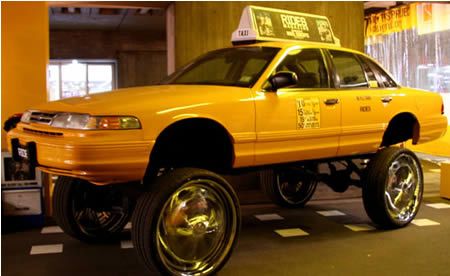 This car from "Rides Magazine" has been tricked out as a high-riser with spinners to celebrate the Crown Victoria, the most common taxi car model.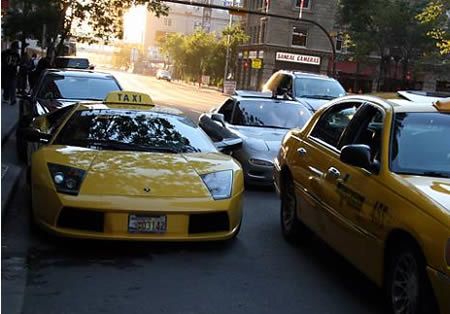 Need to get across town really fast? Then this is the perfect taxi for you. A Lamborghini Murcielago with a 6.5 liter engine under the hood, spewing out 633 bhp so you can go from 0 to 60 mph in 3.4 seconds to stop at the red light.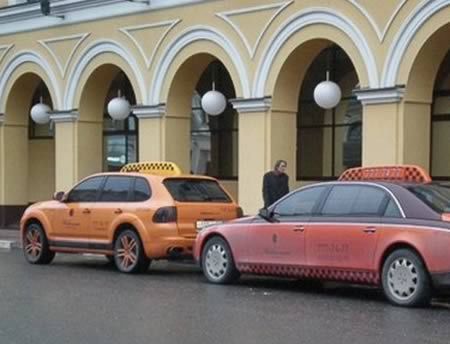 Porsche Cayenne – taxi in Moscow. What happened to old nice Ladas?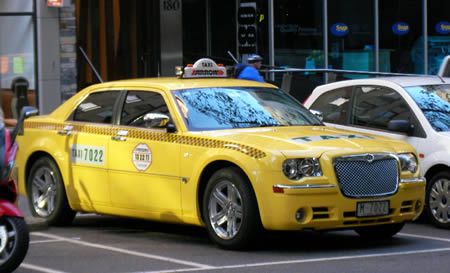 This looks like a gangster cab.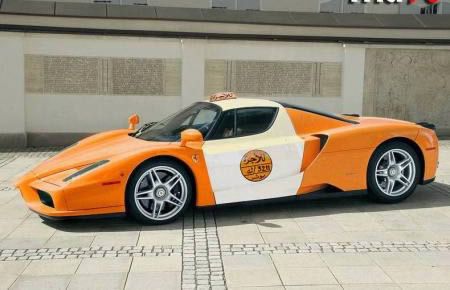 Take a look at this Ferrari Enzo sporting, a new Arab taxi design. The $850,000 hypercar was spotted in Muscat, Oman, and also appears to have blacked-out rear lights.
Note: according to Ferrarichat.com, this is photoshopped, but pretty cool anyway.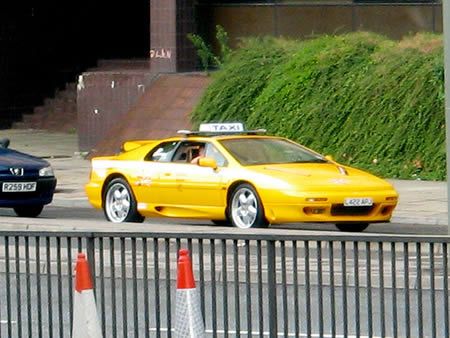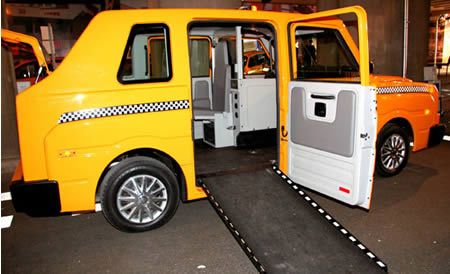 These taxi's wide, interchangeable doors can be hosed down. A built-in ramp lets wheelchairs or scooters roll right in.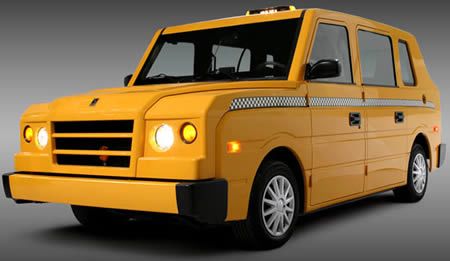 This Standard Taxi has an internal combustion engine that can be converted to run on natural gas and holds an extralarge tank in its trunk, so drivers don't have to waste time filling up during their shift.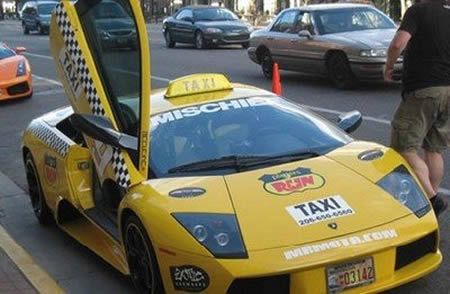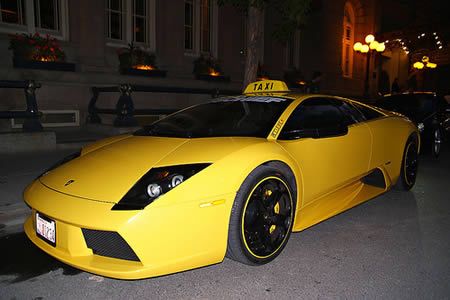 How about this cab?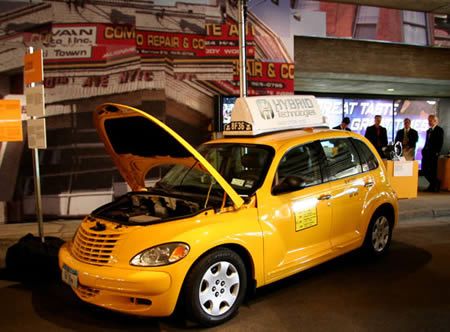 Hybrid Technologies shows off a concept L-PT Cruiser Yellow Cab. The L stands for lithium, as in the lithium ion battery pack that would give the car a range of 120 miles and a top speed of 80 mph.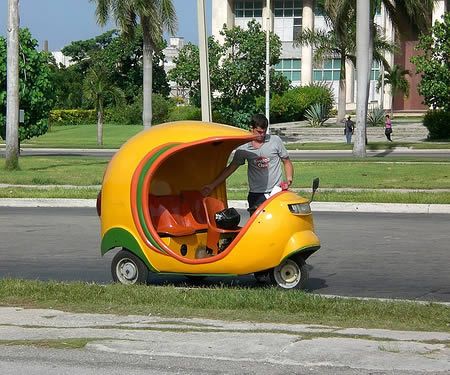 Coco taxi, a three-wheeled taxicab used in Havana, Cuba. You can't say you've been in Cuba until you ride in one of those.