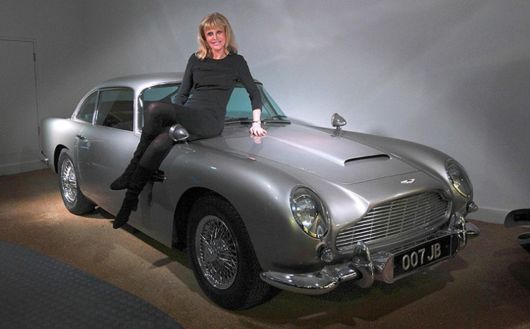 One of the girls James Bond actress Britt Eklund was sitting on the hood of Aston Martin DB5. In honor of the 50th anniversary of the character of James Bond in the National Museum in Beaulieu, Hampshire, an exhibition featuring the original vehicle used in the film 007.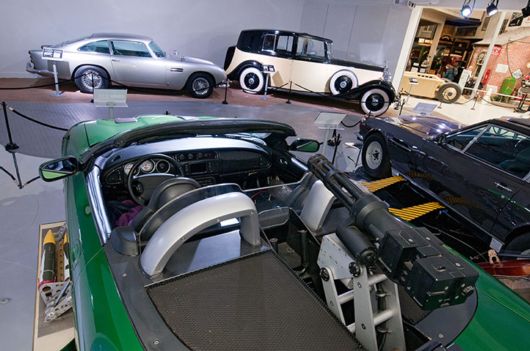 Convertible Jaguar XKR from the film "Die Another Day, but not now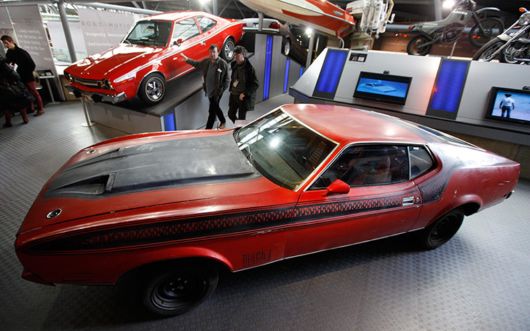 Ford Mustang Mach 1 from the film "Diamonds Are Forever."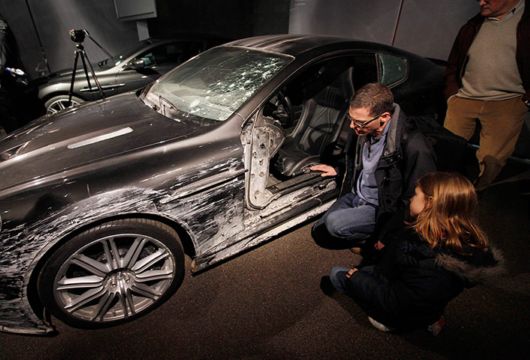 Damaged Aston Martin DB5 from the film "Quantum of Solace."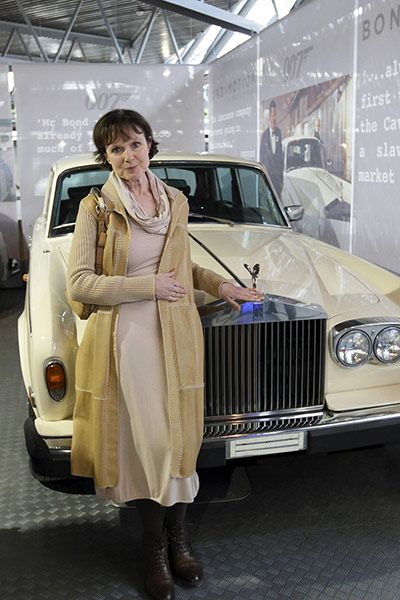 British actress Madeleine Smith is photographed near the Rolls-Royce Silver Shadow 2.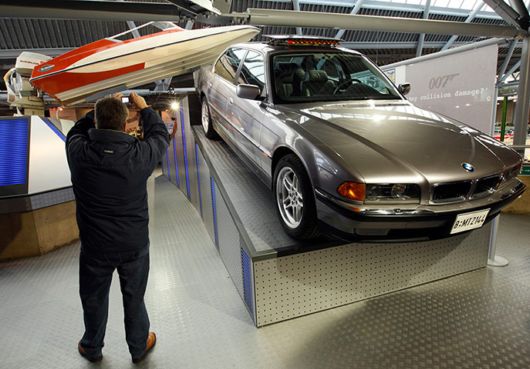 A man photographs the boat Glastron GT-150. In the foreground is a car Bond BMW 750iL.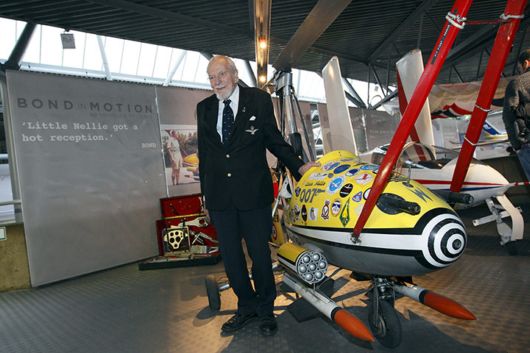 Kenneth Wallis is photographed next to his invention.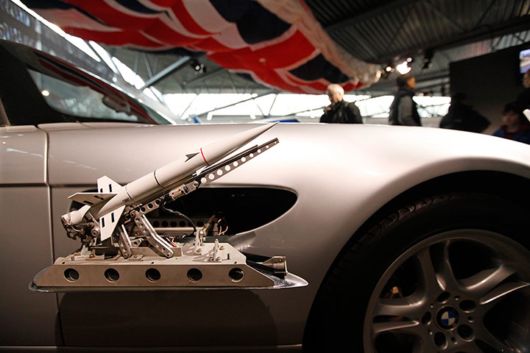 BMW Z8 from the film "The World Is Not Enough.