The new Mercedes-Benz SLS AMG Electric Drive is the most powerful electric car in the world. We suggest you learn about it in more detail and enjoy this beautiful pictures.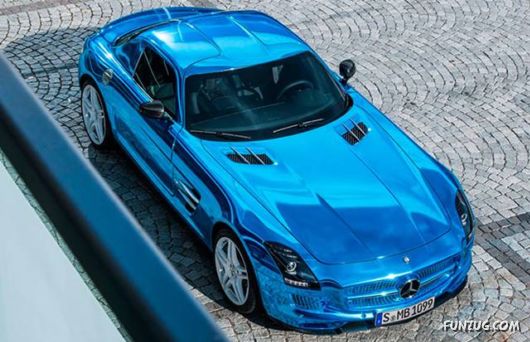 Recently presented at the Paris Motor Show 2012 Mercedes-Benz SLS AMG Electric Drive is currently the most powerful of the produced electric car in the world. Now this is an impressive sedan SLS AMG with electric drive is in fact available to order the most expensive Mercedes car with a price of $ 538.000, which is more than two and a half times more expensive than SLS.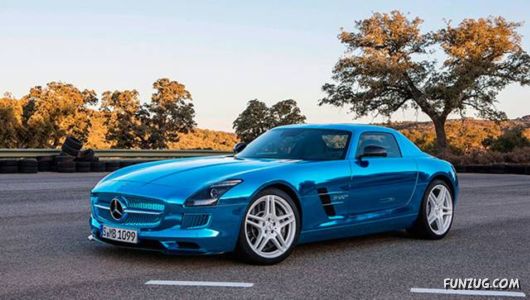 In addition to its dramatic appearance in the style of the liquid metal is blue and the corresponding insides. This SLS Power can reach speeds of 100 kilometers per hour in 3.9 seconds and a top speed of 155 miles per hour.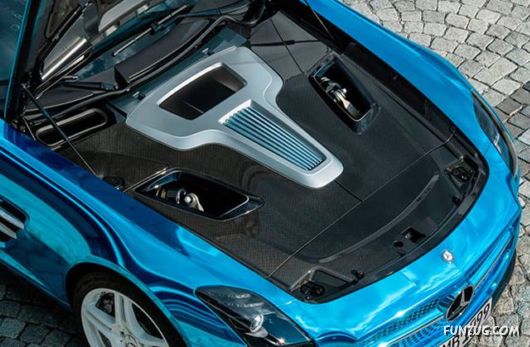 Four electric motors, one for each wheel is powered by a lithium-ion battery and produce 740 horsepower thanks to a special type of transmission of torque to each wheel individually. Each of the wheels can separate braking, depending on road conditions.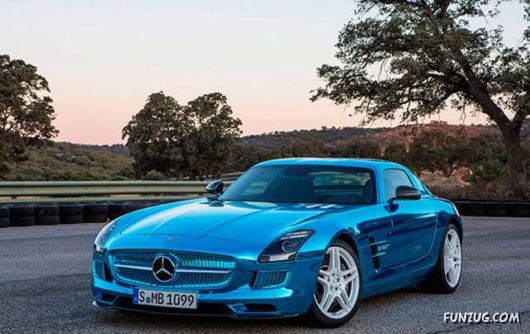 COOLANT battery is inserted in the same place where the fuel tank is usually located SLS AMG. It consists of 864 units in 12 separate modules, and developed the system in the unit Mercedes-Benz AMG in the UK. It worked the same experts that create a kinetic energy recovery system (Kinetic Energy Recovery System KERS) to Formula 1 cars. Battery performance is working with advanced temperature monitoring system that controls the cooling and air conditioning in the event of overheating.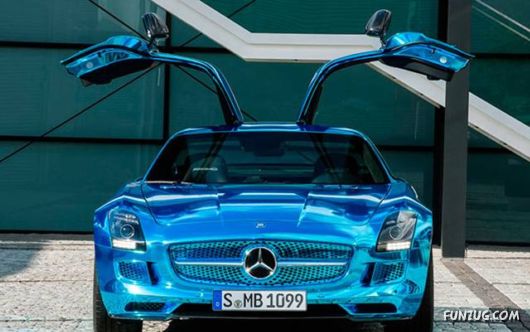 A full charge from a standard 230-volt network takes 20 hours, but the bundle includes a quick charger to 22 kW, with which charging can be completed in 3 hours. As in the model for Formula 1, the battery is charged by regenerative braking.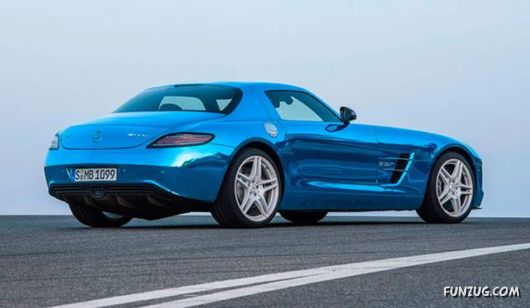 This electric car will go on sale in the German market in the next year.