Here are the Richest actors with big fat bank balances in the world! Some actors even make a salary of 20 million US Dollars (USD) per film. Check out who's at the top of the list on our Richest Actors list.
No. 40: Ashton Kutcher net worth:
$160 Million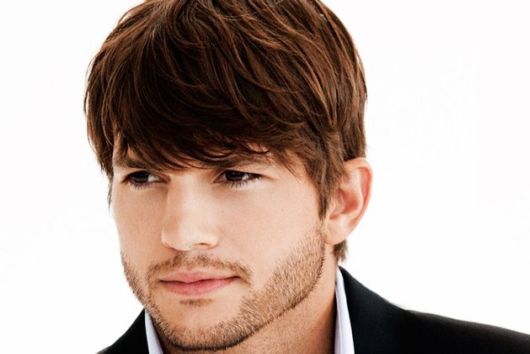 Ashton Kutcher is an American actor, model, investor and producer who has a net worth of $160 million. He majored in biochemical engineering at the University of Iowa before dropping out to pursue modeling in New York. He moved to LA and won the role of Michael Kelso on the FOX sitcom That '70s Show. Kutcher stayed on That '70s show for the entire series run, until the year 2006.
No. 39: Samuel L Jackson net worth:
$170 Million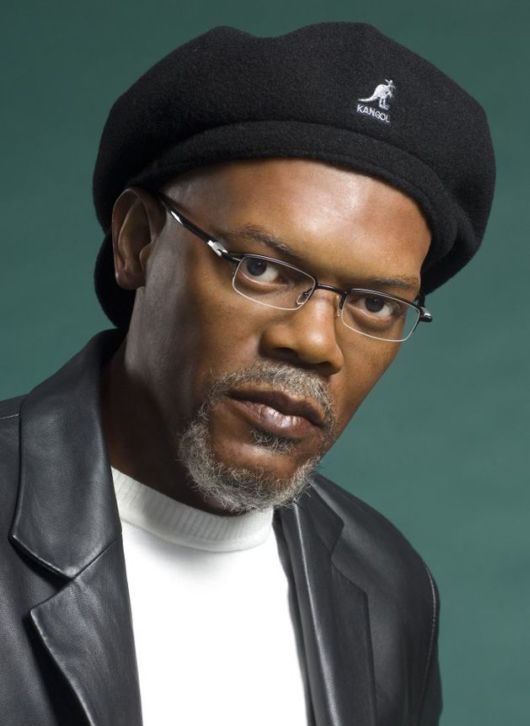 Samuel L. Jackson is a well-known and highly-respected film and TV actor and producer who has a net worth of $170 million. Jackson's first major movie appearance came in the 1991 Spike Lee film, Jungle Fever. He and his wife has given millions of dollars over the years to causes related to education, Alzheimer's and equal rights.
No. 38: Robert Redford net worth:
$170 Million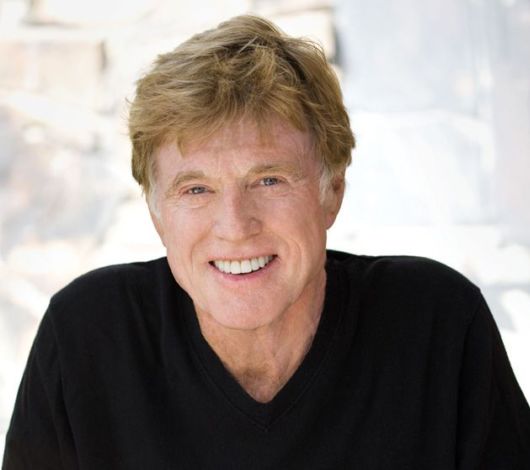 Robert Redford is an American actor, director, producer, environmentalist, who has a net worth of $170 million. Robert Redford is also famous for being the founder of the Sundance Film Festival. Redford's big break was his casting in Butch Cassidy and the Sundance Kid, opposite Paul Newman. Redford received two Oscars, as best director of the movie Ordinary People, and a Lifetime Achievement Oscar in 2002.
No. 37: Julia Roberts net worth:
$170 Million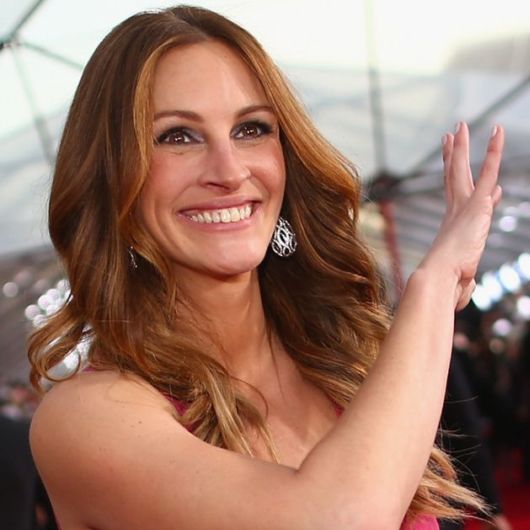 Julia Roberts is a highly-acclaimed American actress who has a net worth of $170 million. Julia is one of the world's highest-paid female performers. She often earns as much as $25 million per film. She is also the Number One Actress when it comes to total "Box Office Receipts." Her films have resulted in ticket sales of more than $2 billion. Julia has also been named one People magazine's most beautiful people on the planet 11 times. She is also a practicing follower of Hinduism. Her children are all named after Hindu Gods.
No. 36: John Travolta net worth:
$170 Million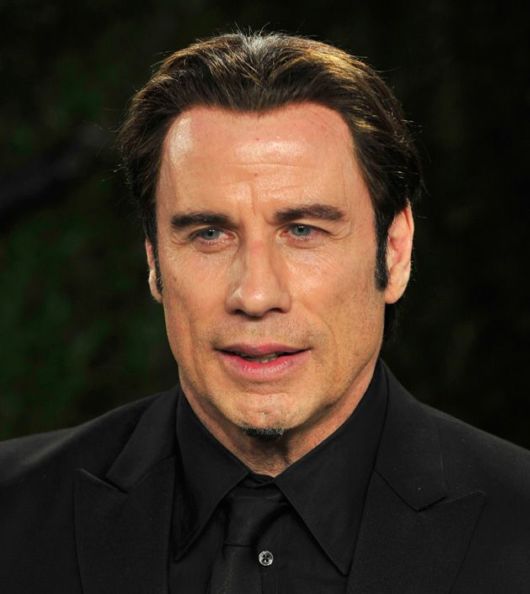 John Travolta is an American actor, singer, producer and dancer who has a net worth of $170 million. John Travolta grew up in Englewood, New Jersey, and began his career as a member of the Broadway cast of Over Here! and the traveling cast of Grease. He moved to Los Angeles to pursue a film career, though his first significant role was in television, on the series Welcome Back, Kotter. At the same time, he landed his first notable film role: a bully in the 1976 horror film Carrie, opposite Sissy Spacek. He soon released his Billboard number-ten single, "Let Her In," and was then catapulted to stardom by his performance in Saturday Night Fever, which he followed up with starring roles in Grease and Urban Cowboy.
No. 35: Akshay Kumar net worth:
$170 Million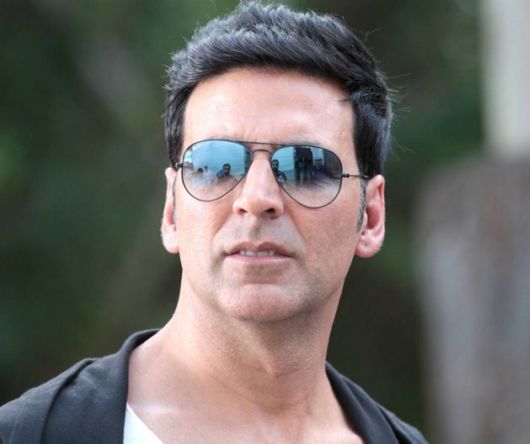 Akshay Kumar Net Worth: Akshay Kumar is an Indian film actor, producer and martial artist who has a net worth of $170 million. Rajiv Hari Om Bhatia (aka Akshay Kumar) was born September 9, 1967 in Amritsar, Punjab, India. He has made over a hundred Hindi films?over 125 films in all, to date. Aside from acting, Kumar has also worked as a stunt actor, often performing dangerous stunts in his own films and earning him a reputation as the "Indian Jackie Chan". In 2014, Kumar launched TV realty show called Dare 2 Dance. Kumar also owns the sports team Khalsa Warriors of the World Kabaddi League.
No. 34: Bruce Willis net worth:
$180 Million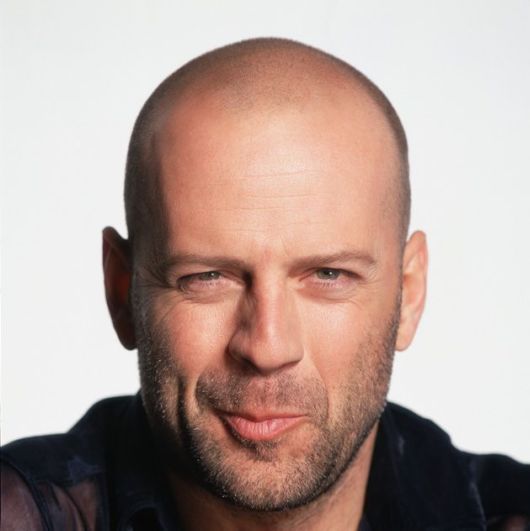 Bruce Willis net worth: Bruce Willis is an American actor, producer and musician who has a net worth of $180 million. Bruce Willis was born in Germany to a bank teller and an American serviceman on March 19, 1955. Willis moved to Penns Grove, New Jersey as a child and attended the drama program at Montclair State University until he left to pursue acting in New York City. Today he is considered one of the biggest movie stars in the world. He has since gone on to appear in over sixty films. He is best known as an action star but got his first big break (and several major awards) on the TV comedy Moonlighting, in which he flirted with Cybill Shepherd for five seasons.
No. 33: Aamir Khan net worth:
$180 Million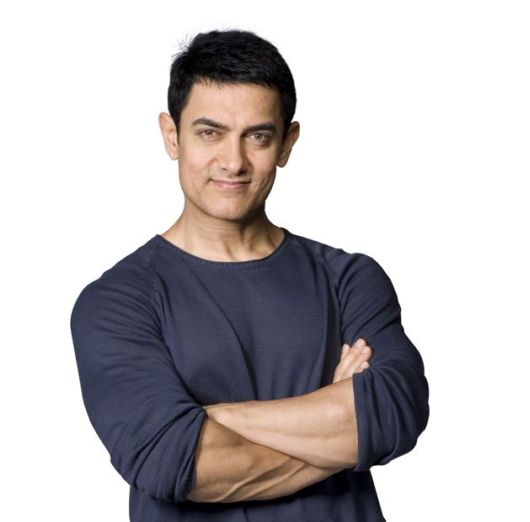 Aamir net worth: Aamir Khan is an extremely popular and successful Indian actor who has an estimated net worth of $180 million dollars. Aamir Khan is a director, actor, producer, and writer who is most widely recognized for award-winning performances in "Raja Hindustani" and "Lagaan", and for having directed the top-grossing Bollywood film of all time, "3 Idiots". He also co-starred in the Oscar-nominated film "Lagaan" and won his second FilmFare Award for his work.
No. 32: Denzel Washington net worth:
$190 Million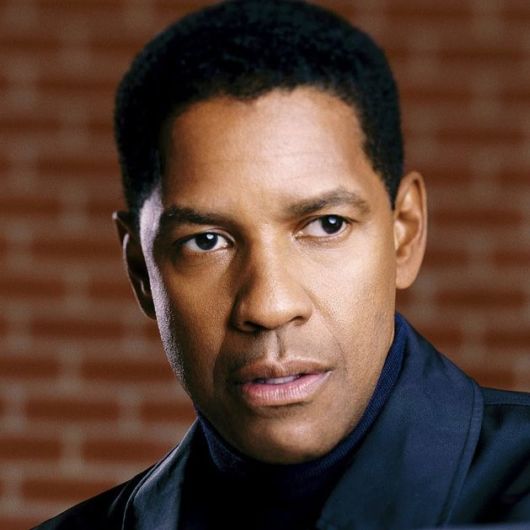 Denzel Washington net worth: Denzel Washington is an American actor, screenwriter, producer, and director who has a net worth of $190 million dollars. Every year Denzel Washington earns $40 million to $60 million dollars. Washington was born and raised in the New York metro area, the son of a beauty salon owner and a Pentecostal minister. He earned a B.A. from Fordham University and won a full-ride scholarship to the American Conservatory Theater in San Francisco, though he returned to New York after a year to pursue acting professionally. Washington began in summer stock theater, slowly working his way into minor film and made-for-television roles, but in 1982, he landed a spot on the successful medical drama St. Elsewhere and remained there until the show's final season in 1988. The same year, he received an Oscar nomination for Best Supporting Actor in the anti-Apartheid film Cry Freedom, and in 1989, he won that same award for his performance in Glory.
In 1992, he received a Best Actor nomination for his performance in Malcolm X, and in 1999, he was nominated again and also won a Golden Globe for The Hurricane. The following year, he finally won Best Actor for his role in Training Day, becoming only the second African-American actor to win Best Actor; that year, he also appeared in the Disney football drama Remember the Titans, which earned over $100 million at the box office. In 2002, Washington stepped behind the camera to direct Antwone Fisher; he has since directed The Great Debaters and produced several more movies, including The Book of Eli and several television programs.
No. 31: Sandra Bullock net worth:
$200 Million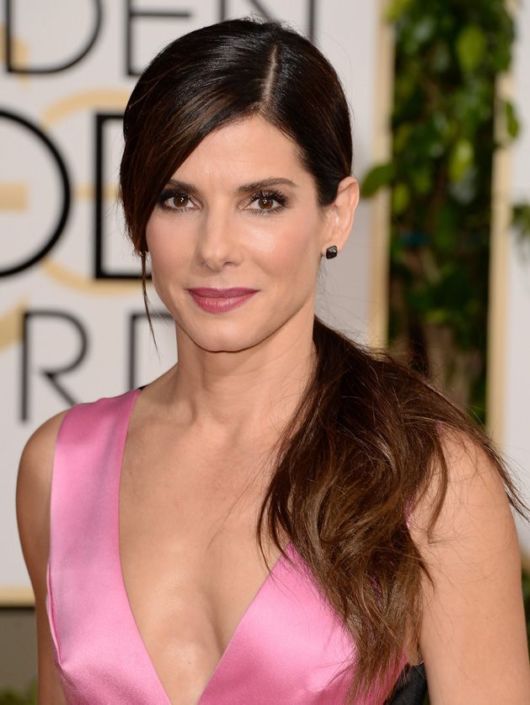 Sandra Bullock net worth: Sandra Bullock is a Virginia-born actress and producer who has a net worth of $200 million. Sandra Bullock was born on July 26, 1964 in Arlington County, Virginia. She is the daughter of an American voice coach and a German opera singer. Sandra spent a good portion of her youth singing in a choir in Germany. Abandoning her University studies to pursue a career in acting, Bullock lived in New York City where she worked, attended acting classes and went on auditions, taking roles for the stage and student films. After moving to Los Angeles, Bullock maintained a steady roster of small roles until landing a major part in 1993's Demolition Man opposite Sylvester Stallone and Wesley Snipes.
No. 30: Robert De Niro net worth:
$200 Million
Robert De Niro net worth: Robert De Niro is an American film and stage actor, producer and director who has a net worth of $200 million. Robert De Niro is one of cinema's greatest actors with classic films such as Taxi Driver, Raging Bull, Goodfellas and The Godfather II under his belt. De Niro was born on August 14th 1943 in New York City. He was the son of two artists. His mother Virginia Admiral was a painter and his father Robert De Niro Sr. was an abstract expressionist painter and sculptor. Sadly, De Niro's parents divorced by the time he was three. De Niro was raised by his mother in Greenwich Village.
No. 29: Jet Li net worth:
$200 Million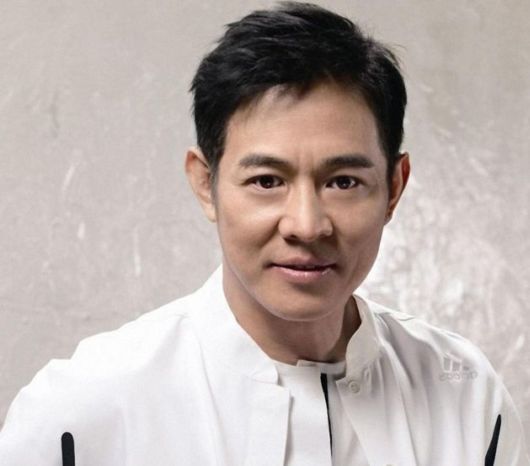 Jet Li Net North: Jet Li is a Chinese film actor, film producer, martial artist and Wushu champion who has a net worth of $200 million dollars. Li Lianjie (aka Jet Li) was born April 26, 1963 in Beijing, China. He is a naturalized citizen of Singapore. As an adolescent, Jet Li received three years of intensive training with Wu Bin and won his first national championship for the Beijing Wushu Team. After retiring from Wushu as a teenager, he went on to win great acclaim in China as an actor, making his debut in the film Shaolin Temple (1982). He went on to star in many critically acclaimed martial arts epic films, most notably the Once Upon A Time in China series, in which he portrayed folk hero Wong Fei-hung. Li's first role in a Hollywood film was as a villain in Lethal Weapon 4 (1998) and his first leading role in a Hollywood film was as Han Sing in Romeo Must Die (2000). He went on to star in many Hollywood action films, including Kiss of the Dragon and Unleashed. He co-starred in The Forbidden Kingdom (2008) with Jackie Chan and as the title character villain in The Mummy: Tomb of the Dragon Emperor (2008) opposite Brendan Fraser. After a one-year hiatus from filmmaking, Jet Li returned to acting in 2010, portraying a mercenary in the film The Expendables, teaming up with action stars Sylvester Stallone, Jason Statham, Dolph Lundgren, Mickey Rourke, Eric Roberts, Steve Austin, Terry Crews, and Randy Couture. It was the third time he had teamed up with Statham. In 2012, he reprised his role briefly in the sequel The Expendables 2 and was also cast in the third film The Expendables 3. Li is a practitioner of Tibetan Buddhism. His master is Lho Kunsang.
No. 28: Robert Downey Jr net worth:
$220 Million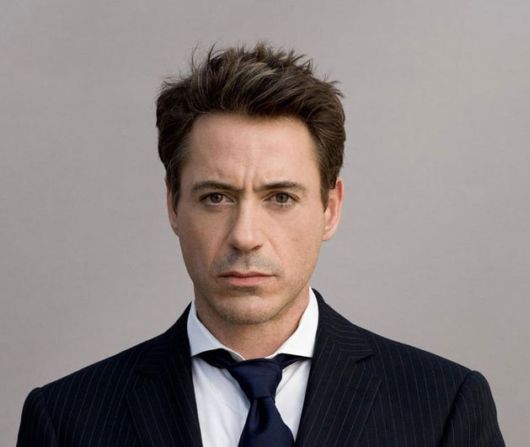 Robert Downey, Jr net worth and salary: Robert Downey, Jr is a New York-born actor and producer who has a net worth of $220 million dollars. Robert Downey, Jr is an actor, singer, and producer, who appeared in his first film at the age of five. He was born on April 4, 1965 in Manhattan, New York City. His father is a writer, actor and director. Robert Downey, Jr. is most widely recognized for his roles in such films as "Less Than Zero", "Chaplin", "Soapdish", the "Iron Man" franchise, and "Tropic Thunder". Robert most recently made headlines thanks to his massive success in the film The Avengers and as Tony "Iron Man" Stark. In a contract clause that ended up making him almost as rich as his onscreen alter-ego, Downey made a staggering $50 million cut off The Aveners' enormous box office take. And the Marvel Studios pictures aren't the only big screen blockbusters pinned on Downey Jr.'s unique onscreen charisma ? the Sherlock Holmes films have also hung on his unique box office draw. And RDJ is showing no signs of slowing down in his new career as a big Hollywood blockbuster attraction. Iron Man 3 was written and directed by Shane Black, the author behind Downey's late-career cult favorite Kiss Kiss Bang Bang.
No. 27: Mark Wahlberg net worth:
$225 Million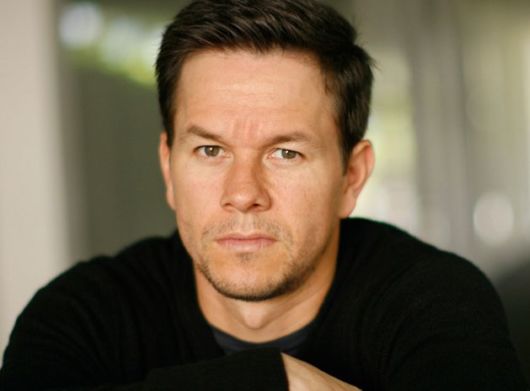 Mark Wahlberg net worth: Mark Wahlberg is an American actor, rapper, and model who has a net worth of $225 million. Mark Wahlberg was born the youngest of nine children in Boston, Massachusetts. He was a troubled youth who actually served forty-five days in prison as a teenager after robbing a pharmacy. Mark later began his musical career as rapper "Marky Mark". Mark's brother Donnie was a member of boy band, New Kids on the Block. Mark's 1991 single "Good Vibrations," off the album Music for the People, was number one on the Billboard Hot 100 and later went platinum. His second album was less successful, but earned him a fan base and a reputation for dropping his pants in public. In 1992, Wahlberg was recruited as a model for Calvin Klein underwear, and his image was famously displayed on a Times Square billboard for much of the year. Soon after, he began appearing in films beginning with a made-for-TV movie. Soon Mark was attracting critics' attention with roles in movies like The Basketball Diaries, Boogie Nights, The Perfect Storm, and The Italian Job. In 2006, he earned Academy Award and Golden Globe nominations for his performance in Martin Scorsese's The Departed. Walhberg married model Rhea Durham in 2009. The couple has four children.
No. 26: Salman Khan net worth:
$230 Million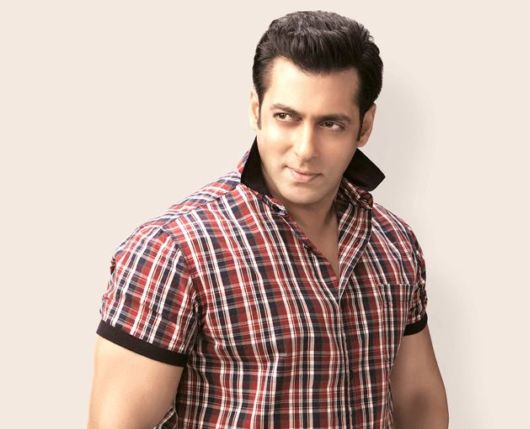 Salman Khan net worth: Salman Khan is an Indian film actor who has a net worth of $230 million. Salman Khan has earned this net worth by appearing in more than eighty Hindi Movies. Salman Khan was born in Indore, Madhya Pradesh, India on December, 27th 1965 and he is the eldest son of the popular screen-writer Salim Khan and his first wife Salma. Salman Khan made his acting debut with the movie Maine Pyar Kiya. He appeared in several movies after that both in the lead and small roles like the one in Biwi Ho To Aisi in 1998. For his first film he also won the FilmFare award as the best new male actor.
No. 25: Jackie Chan net worth:
$230 Million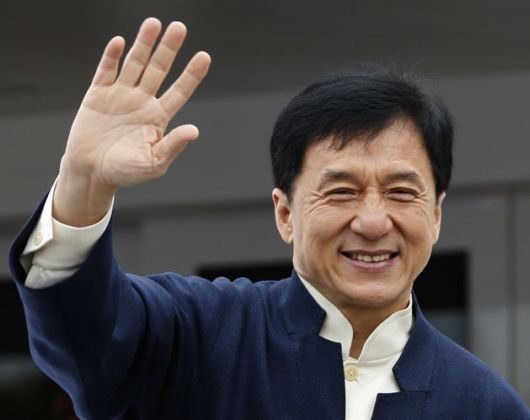 Jackie Chan net worth and salary: Jackie Chan is a Hong Kong born movie star who has a net worth of $230 million. Jackie Chan was born Chan Kong Sang in Hong Kong on April 7, 1954. Today audiences around the world know Jackie as the wildly popular star of dozens of hit action and comedy films. Outside of acting, Jackie is choreographer, film maker, comedian, producer, martial artist, screenwriter, entrepreneur, singer and stunt performer. Jackie Chan is famous for his acrobatic fighting style and for his comic flair and timing. He famously does most of his own stunts. Chan, whose breakthrough came with the 1978 release of his first film, "Snake who Eagles Follow," has appeared in more than 100 films during his career to date and is a cultural icon in his home country. He is also well-known as a singer in Hong Kong, famous for tunes in "Cantopop" and "Mandopop". Jackie Chan's name also appears on the Hollywood Walk of Fame. Funny and engaging, he is extremely popular with movie fans in Hong Kong and in the United States, as well. Jackie is probably most famous to Western audiences for his appearance in the "Rush Hour" film franchise which have grossed a cumulative $845 million globally to date.
No. 24: Harrison Ford net worth:
$230 Million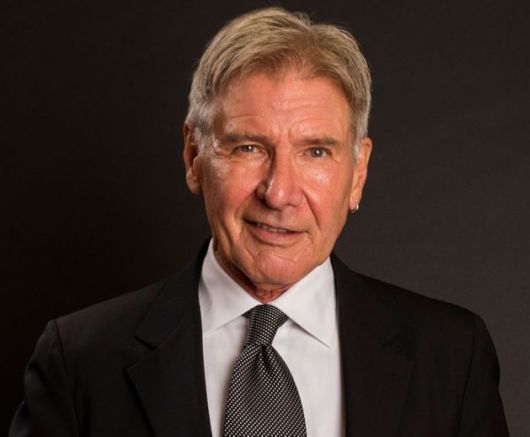 Harrison Ford net worth: Harrison Ford is an American actor and producer who has a net worth of $230 million dollars. Harrison Ford rose to international fame after playing the role of Han Solo in the original Star Wars trilogy. His fame was further launched to the stratosphere when he played the title character in the Indiana Jones film series. Ford is also known for action films and dramatic roles, including Witness, Blade Runner, Clear and Present Danger, The Fugitive, and Patriot Games.
No. 23: Brad Pitt net worth:
$240 Million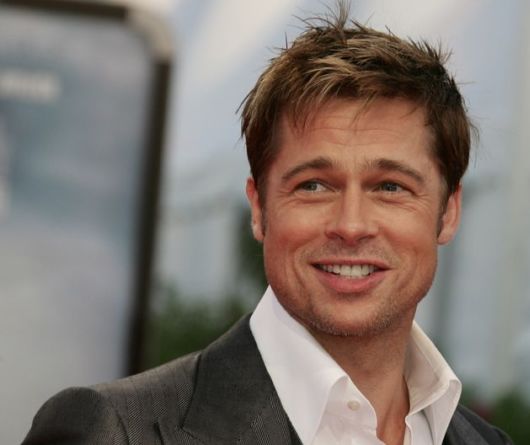 Brad Pitt net worth: Brad Pitt is an award-winning film actor and producer who has net worth of $240 million. Brad Pitt was raised in Springfield Missouri but left the University of Missouri for Los Angeles two weeks prior to his graduation in order to pursue his dreams of a career in acting. After various guest appearances and minor roles, Pitt gained notoriety for his supporting role in Thelma and Louise before going on to star in the Academy-Award winning film A River Runs Through It. Pitt received tremendous praise for his performance in the highly successful 1995 crime drama Seven, which grossed $327 million worldwide. Pitt received a Golden Globe award as well as an Academy Award nomination for his next film, Twelve Monkeys.
No. 22: Leonardo DiCaprio net worth:
$245 Million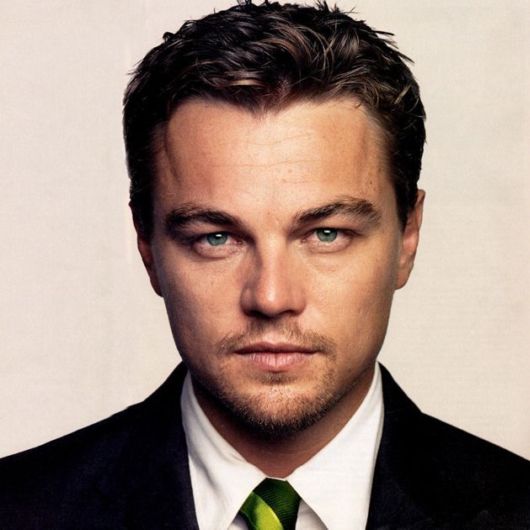 Leonardo DiCaprio net worth: Leonardo DiCaprio is an American actor and producer who has a net worth of $245 million. Leonardo got his start in Hollywood by appearing in a smattering of commercials and television roles as a child. His biggest early role was on the last season of Growing Pains. DiCaprio then landed the lead role in the biopic This Boy's Life and received much critical praise for this performance. Leonardo's next movie What's Eating Gilbert Grape? earned him an Academy Award nomination for best supporting actor. Dicaprio also garnered acclaim for his performances in the intense dramas, Total Eclipse and The Basketball Diaries. In 1996, DiCaprio starred in the box office hit, William Shakespeare's Romeo + Juliet which grossed $147.5 million worldwide. Following this success came the 1997 film Titanic by James Cameron. Titanic eventually smashed all box office records, won multiple awards and secured DiCaprio's place as a leading man. DiCaprio moved forward with a string of successful movies, including Steven Spielberg's Catch Me if You Can (grossed $352 million worldwide), Christopher Nolan's Inception and the award-winning film Revolutionary Road. He has starred in several films directed by the legendary Martin Scorsese including Gangs of New York (grossed $193.7 million worldwide), The Aviator (grossed $211.7 million worldwide), The Departed ($289 million worldwide) and Shutter Island. DiCaprio's credits as a producer include The Aviator and Orphan. Among DiCaprio's awards are two Blockbuster Entertainment Awards, one Golden Globe Award and numerous critics' groups' awards.
No. 21: George Clooney net worth:
$250 Million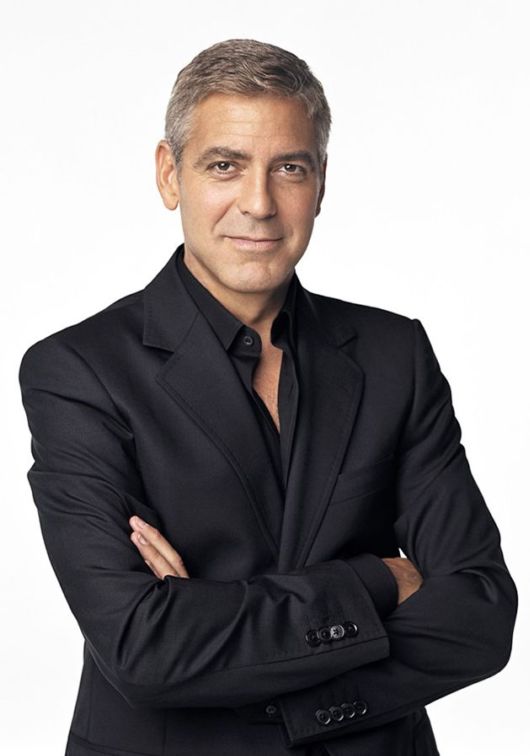 George Clooney net worth: George Clooney is an American actor, screenwriter, director, and activist who has a net worth of $250 million. George Clooney is one of most sought-after A-List actors in Hollywood. Clooney was born in Lexington, Kentucky on May 6, 1961. After moving to Los Angeles, he lived in his car for a time. Although it should be noted that the car was parked in the driveway of his famous aunt Rosemary Clooney's mansion. He soon won minor roles in television shows such as The Facts of Life, Roseanne, and The Golden Girls. His first major role was on the sitcom E/R in 1984?not to be confused with his star-making role on the NBC drama ER, which began ten years later. While still on ER, he appeared in a number of films, including From Dusk til Dawn, One Fine Day, and Out of Sight. He also succeeded Val Kilmer as Batman, though he appeared only in one Batman film.
No. 20: Will Smith net worth:
$260 Million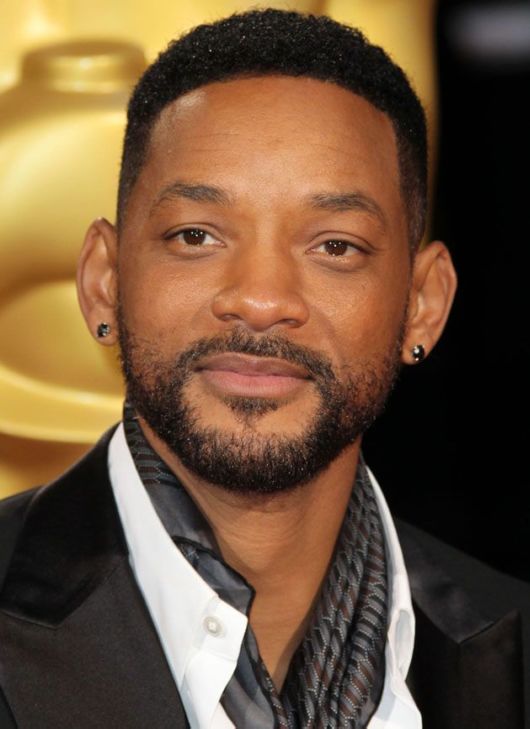 Will Smith net worth: Will Smith is an actor, film producer and rapper who has a net worth of $260 million. He was consistently listed in Fortune Magazine's "Richest 40" list of the forty wealthiest Americans under the age of 40 and is a ardent philanthropist who donates to a variety of causes. Will Smith rose from modest beginnings as the son of a school administrator and refrigerator engineer in west Philadelphia, to become one of the biggest actors on the planet. He first gained recognition as a rapper alongside friend DJ Jazzy Jeff. Smith earned the first Grammy ever won for the newly formed Rap category in 1988. Smith's acting debut came in 1990 starring in the NBC sitcom The Fresh Prince of Bel-Air, which spanned six seasons and won several awards. Will Smith's film debut with the drama Where the Day Takes You, but kicked his career into high gear with a rapid succession of action films including Bad Boys, Independence Day, and Men in Black, the latter two earning worldwide revenues at $817.4 million and $589.3 million, respectfully. Smith never left music, and while working simultaneously on his films he released four solo albums, two which have gone platinum. Smith had numerous hit singles, among them "Men in Black," and "Gettin' Jiggy Wit It," earning Smith two consecutive Grammy Awards for Best Rap Solo Performance. Smith was twice nominated for an Academy Award, both for portraying real people, Muhammad Ali in Ali and Chris Gardner in The Pursuit of Happyness. In addition to acting in, Smith has also produced several of his films including I Am Legend, Seven Pounds and Hitch. Among his awards, Smith has two BET Awards, one Image Award, four MTV movie Awards, and two People's Choice Awards. He has three children, Jaden Smith, Willow Smith (with his wife, Jada Pinkett) and Trey Smith (with his first wife, Sheree Ampino).
No. 19: The Olsen Twins net worth:
$300 Million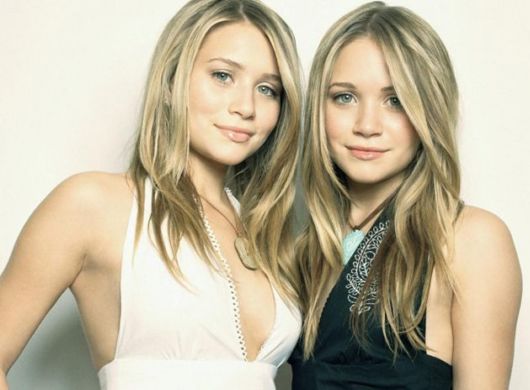 Mary-Kate and Ashley Olsen have a combined net worth estimated at $300 million. They began their acting career at the age of nine months in the television sitcom Full House, which ran from 1987 to 1995 and at its peak, was in the top 20 of Neilson Ratings. Mary-Kate and Ashley earned their first awards portraying the singular role of Michelle Tanner. In 1993, the twins founded Dualstar Entertainment Group, LLC through which they used to produce a successful series of direct-to-video (The Adventures of Mary-Kate and Ashley, and You're invited to Mary-Kate and Ashley's? series) and made-for-television films, such as Double, double toil and trouble and How the West was Fun.
Their last feature film together was New York Minute, theatrically released in 2004. Part of their brand is licensing their image to a number of official Olsen Twins products including books, posters, school supplies, and apparel among others. Their ready-to-wear clothing line, Mary-Kate and Ashley: Real fashion for real girls, is sold exclusively at North American Wal-Mart stores while their couture line, The Row, is sold at Barneys and other high-end retailers. Under The Row, the Olsen Twins launched a contemporary sportswear line, Elizabeth and James, named after their younger sister and older brother. Together, the Olsen Twins have four Young Artists Awards, two Kids Choices Awards and earned their star on the Hollywood Walk of Fame in 2004.
No. 18: Michael Douglas net worth:
$300 Million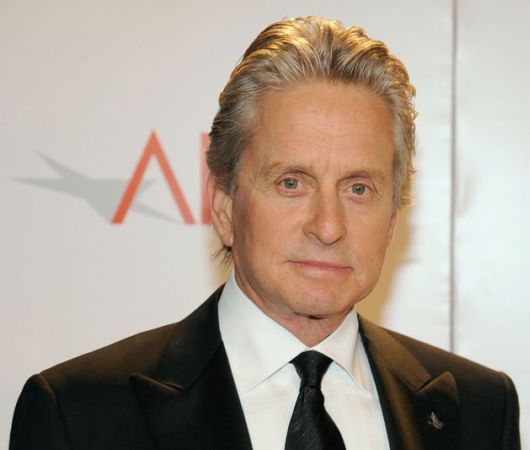 Michael Douglas net worth: Michael Douglas is an American actor, director and producer who has a net worth of $300 million. Michael Douglas was born in New Brunswick, New Jersey, the son of legendary movie actor Kirk Douglas and Bermudian actress Diana Dill. Douglas has won three Golden Globes and two Academy Awards, first as producer of 1975's Best Picture, One Flew Over the Cuckoo's Nest and as Best Actor in 1987 for his role in Wall Street. In 2009 Douglas received the AFI Life Achievement Award. Douglas began his career co-starring with Karl Malden in the TV series The Streets of San Francisco from 1972 to 1976. Douglas formed a father/son relationship with the elder Malden until Malden's death on July 1, 2009. Douglas' current net worth is $145 million USD.
No. 17: Ryan Seacrest net worth:
$330 Million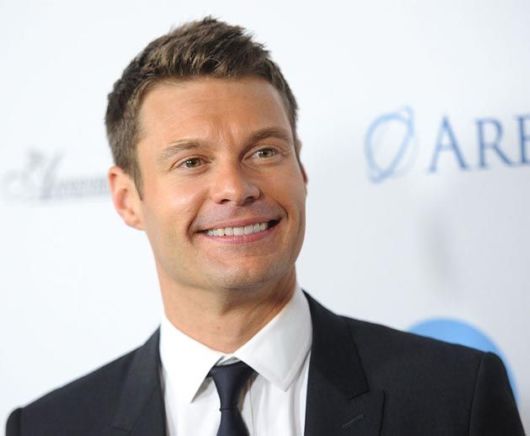 Ryan Seacrest net worth: Ryan Seacrest is an American television host, radio host and entrepreneur who has a net worth of $330 million and annual income of $65 million. Ryan Seacrest is probably best known as the host of popular singing competition American Idol. He is also Casey Kasem's successor as the host of American Top 40, the legendary "countdown" radio program popularized by Kasem and continued by Seacrest today. Seacrest's big break happened in 1993, when he landed the job of hosting Radical Outdoor Challenge on ESPN. One year later, in 1994, Seacrest began hosting Gladiators 2000, a children's spin-off of the popular athletic competition American Gladiators. Eventually, Seacrest was seen as the host of NBC Saturday Night at the Movies, answering trivia questions and generally "hosting" the popular theatrical films broadcast on the network.
No. 16: Tom Hanks net worth:

$350 Million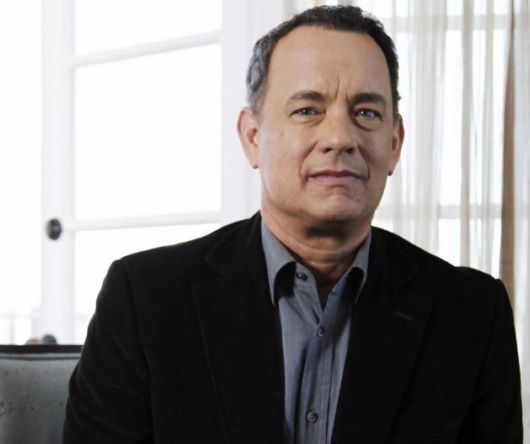 Tom Hanks net worth: Tom Hanks is an American actor, director, writer and producer who has a net worth of $350 million. Tom Hanks is by far one of the most famous, highest-regarded, and best-paid actors in Hollywood. In total, Hanks' domestic lifetime box office gross is more than $4.1 billion. As of December 2013, his world total box office gross is approximately $8.3 billion. He is also the number-one, most consistent box office money making star in the world. Tom Hanks was born and raised near San Francisco, and studied drama in community college and at California State University at Sacramento until he was encouraged to join the Great Lakes Theater Festival, an internship that stretched into a three-year commitment. In 1980, he moved to New York City and landed the cross-dressing sitcom Bosom Buddies, which lasted two seasons, and which he followed up with a series of minor film roles.
No. 15: Sean Connery net worth:
$350 Million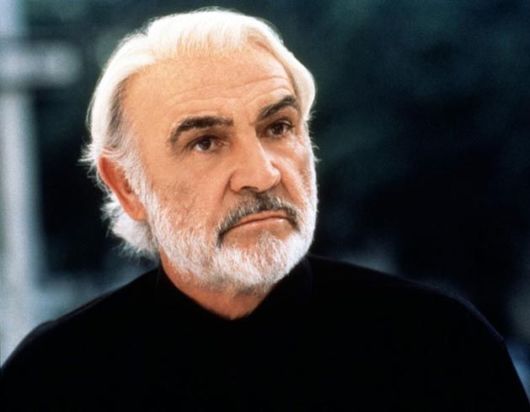 Sean Connery net worth: Sean Connery is a Scottish actor and producer who has a net worth of $350 million. Sean Connery was born on August, 25, 1930 in Edinburgh, Scotland. Sir Thomas Sean Connery has won an Academy Award, Golden Globe and BAFTA during his prolific acting career. He is frequently called "the greatest James Bond of them all" but that is just one of many iconic roles he has played over the last several decades. He has appeared in many well-received films, including Indiana Jones and the Last Crusade, The Hunt for Red October, Dragonheart, The Rock, and many, many more. However, it is his appearances in the James Bond films that catapulted him into international super stardom. Connery starred in a total of seven James Bond Films. He won an Oscar for Best Supporting Actor for his role in The Untouchables. In 1999, People Magazine voted him "The Sexiest Man Alive" even though he was 69 years old at the time. More impressively, he was also named "The Sexiest Man of the Century" that same year. Connery became "Sir Sean Connery" when Queen Elizabeth elevated him to knighthood in July, 2000. He has been called "The Greatest Living Scotsman." Connery famously turned down the opportunity to play Gandlalf in the original Lord of the Rings trilogy. Had he accepted the role, he would have been given a generous percentage of backend profits. This backend deal would have ultimately resulted in an estimated $450 million salary for Sir Sean.
No. 14: Keanu Reeves net worth:

$350 Million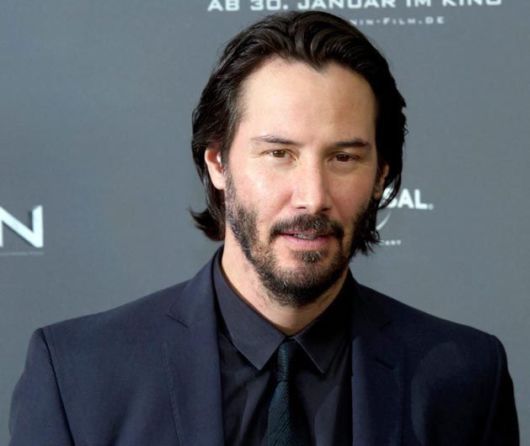 Keanu Reeves net worth: Keanu Reeves is an actor, musician, producer and philanthropist who has a net worth of $350 million. Keanu Reeves was born in Beirut, Lebanon in 1964. Although he spent much of his early childhood globe-trotting with his family, they finally settled in Toronto and became Canadian citizens. Hampered by dyslexia, Reeves's education suffered but he compensated for this on the ice, excelling as goaltender for his high school hockey team. After performing in a school production of Romeo and Juliet, Reeves left hockey and school to pursue a career in acting. Starting out with small roles on Canadian television, commercials, and various stage productions, Reeves first appeared on the big screen in Youngblood and then in various co-starring roles. Reeves achieved box office success with the 1989 smash-hit Bill and Ted's Excellent Adventure, which domestically grossed over $40 million dollars. Reeves went on to star in a host of films, both major and independent, including the drama Point Break, the indie cult-hit My Own Private Idaho.
No. 13: Jessica Alba net worth:

$350 Million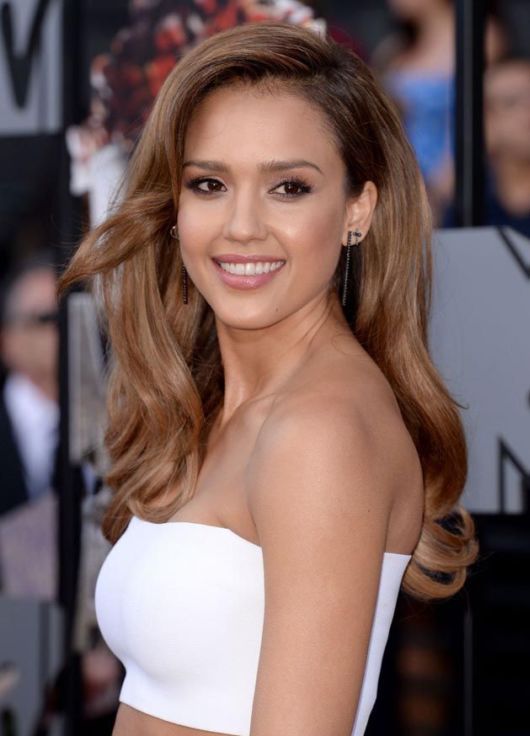 Jessica Alba net worth: Jessica Alba is an American actress who has a net worth of $350 million. Jessica Alba got her big-screen start at the age of twelve when she appeared in the movie Camp Nowhere after another girl dropped out of the film. Alba made guest appearances on several television shows throughout her teens, and in 2000, she made the jump to prime time when director James Cameron selected her from a field of 1,200 candidates to star on the Fox action show "Dark Angel". Dark Angel ran until 2002 and earned Alba a Golden Globe nomination for her performance as genetically engineered super-soldier Max Guevara.
No. 12: Clint Eastwood net worth:
$375 Million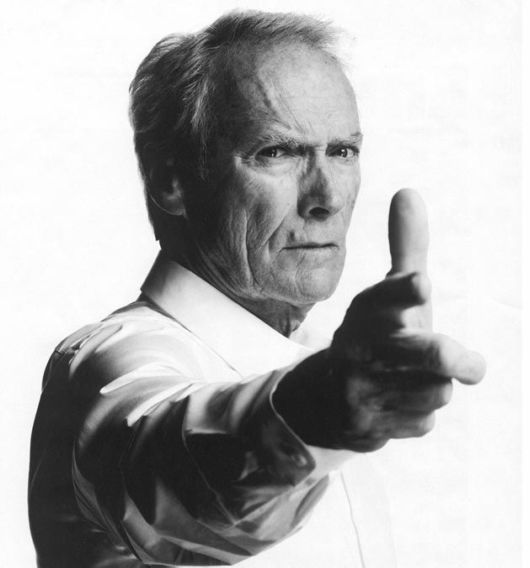 Clint Eastwood net worth: Clint Eastwood is an American actor, director and producer who has a net worth of $375 million. Clint Eastwood was born on May 31st, 1930 in San Francisco. His father was a migrant worker and steelworker and his mother worked in a factory. His family often had to move throughout the West Coast so his father could find work. They eventually settled in Piedmont, California where Eastwood attended both junior high school and high school. After high school he became interested in acting, though it was an interest he chose not to pursue. Instead he took on a slew of other activities including piano playing, lifeguarding, and even a brief stint in the U.S. Army. He later moved to Los Angeles and married his first wife, Maggie Johnson. One of the lucky breaks he had in the Army would be when he met Chuck Hill. Hill had contacts in the entertainment industry and would later introduce Eastwood to the director of photography Irvine Glassberg who in turn introduced him to director Arthur Libin. Libin was impressed with Eastwood's good looks and movie star appearance. Libin saw potential in Eastwood and suggested he take an acting class. Eastwood followed the advice and began going on auditions. His first part would be in the film Revenge of the Creature. He landed his first big role in the western comedy "Ginger Rogers". This would lead Eastwood to land a few other parts but it was not until 1959 that he was cast in the television series "Rawhide", that his career really took off. The show ran for six seasons and would set up Eastwood as a star of the old west. In 1964 Eastwood was cast in his first iconic role as the "Man with no name" in Sergio Leone's "A fistful of dollars". The character would go on to "For a few more dollars" and "The Good, the bad, and the ugly". The film reconfirmed Eastwood as a western hero and he would go on to star in other westerns such as "Hang em High", "Paint your wagon", and "Two Mules for sister Sara". In 1971, he would take on his other iconic role in the movie "Dirty Harry". The film caused a stir because of it's take on the law enforcement in the 70s. The film also received criticism for the way it portrayed the African American community. Though it was met with some backlash, Dirty Harry would go on to become a classic in American cinema.
No. 11: Sylvester Stallone net worth:
$400 Million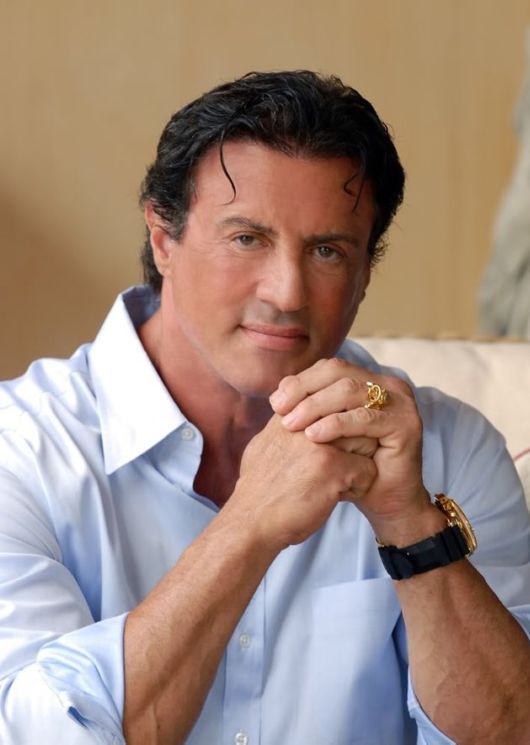 Sylvester Stallone net worth: Sylvester Stallone is an American actor, screenwriter, producer and director who has a net worth of $400 million dollars. Sylvester Stallone was born in New York City on July 6, 1946. He grew up in New York and in Silver Spring, Maryland. Stallone dropped out of college to pursue screenwriting. He first starred in an adult movie before landing minor roles in a number of theatrical releases. Sylvester achieved immediate A-list status with the 1976 classic film "Rocky", which he both wrote and starred in. In 1982, he appeared for the first time as John James Rambo in the movie "First Blood". This was the first of four Rambo movies. Between the two franchises, Stallone has portrayed Rocky and Rambo in a total of ten films.
No. 10: Johnny Depp net worth:

$400 Million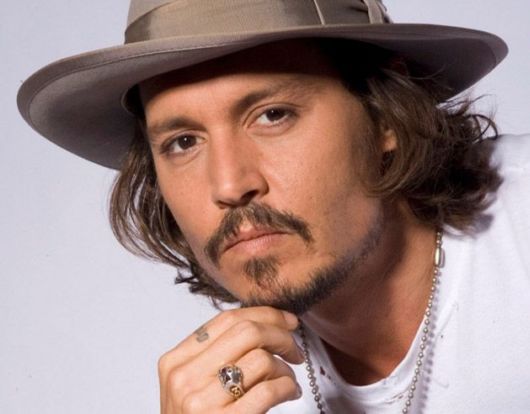 Johnny Depp net worth and salary: Johnny Depp is an American actor and producer who has a net worth of $400 million. His annual salary can reach $100 million. To date, Johnny Depp's many successful films have grossed over $3.1 billion in America and $7.6 billion worldwide at the box office. Depp was born in Kentucky and moved frequently as a child; at the age of fifteen, he dropped out of school and joined a band, and later moved to Los Angeles in pursuit of a record contract. He decided to pursue acting instead, and took minor film roles throughout the 1980s, including a role in Nightmare on Elm Street. In 1987, he won a starring role on the TV show 21 Jump Street, and in 1990 he collaborated for the first time with Tim Burton, playing the title role in Edward Scissorhands. The two would go on to collaborate on a total of seven films, including Sleepy Hollow and Charlie and the Chocolate Factory.
No. 9: Jack Nicholson net worth:
$400 Million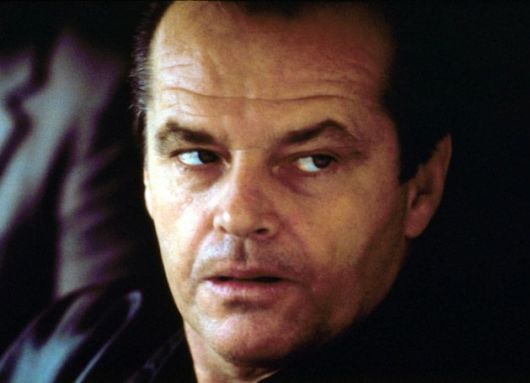 Jack Nicholson net worth and salary: Jack Nicholson is an American actor who has a net worth of $400 million. Jack Nicholson is one of the wealthiest and most-award-nominated actors in American history. Nicholson has appeared in sixty-four films and been nominated for twelve Academy Awards. He won the Academy Award for Best Actor twice, for One Flew Over the Cuckoo's Nest and for As Good as It Gets, and the Academy Award for Best Supporting Actor for Terms of Endearment. He is tied with Walter Brennan for the most performance wins by a male actor (three), and second to Katharine Hepburn for most acting wins overall (four). He is also one of only two actors ? the other being Michael Caine ? who has been nominated for an Academy Award for acting, either lead or supporting, in every decade since the 1960s.
No. 8: Mel Gibson net worth:
$425 Million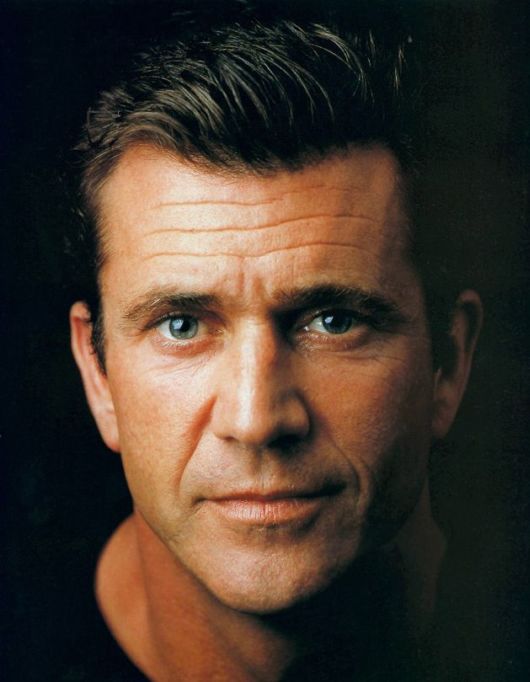 Mel Gibson is an American and Australian actor, screenwriter, director, producer and investor who has a net worth estimated at $425 million. Gibson grew up in Peekskill, New York, and moved with his famy to Australia at the age of twelve. He was educated by the Christian Brothers and attended the National Institute of Dramatic Art in Sydney, working on stage before transitioning into the Australian film scene.
Gibson's first major roles were in the Mad Max series, with Mad Max Beyond Thunderdome commanding his first million-dollar salary. His first American film was the 1984 drama The River; he then appeared in 1987's Lethal Weapon, which placed him squarely on the Hollywood A-list. Notable films for Gibson include Braveheart?for which he won two Academy Awards, including Best Picture?Ransom, Conspiracy Theory, The Patriot, What Women Want, and Signs. Gibson directed his first film, The Man Without a Face, in 1993, and went on to win the Oscar for Best Director with Braveheart. He went on to direct The Passion of the Christ in 2004 and Apocalypto in 2006. Gibson married Robin Moore in 1980; the couple had seven children before divorcing in 2009, and Gibson has a daughter with his girlfriend, Russian musician Oksana Grigorieva, the same year.


No. 7: Tom Cruise net worth:

$470 Million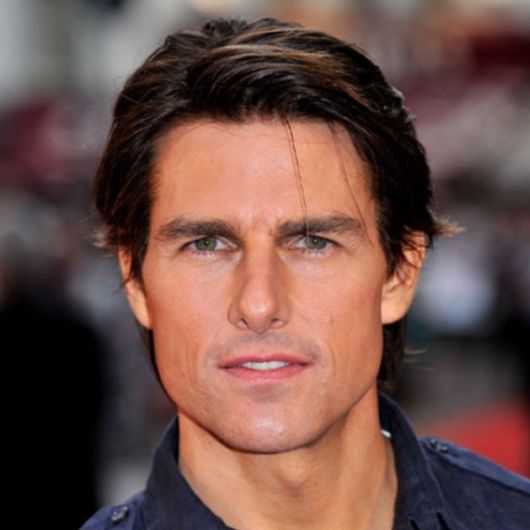 Tom Cruise Net Worth: Tom Cruise is an American actor and producer who has a net worth of $470 million. Over the last three decades, Tom Cruise has starred in dozens of major blockbuster movies and is generally considered one of the biggest stars in Hollywood. Tom Cruise spent his early years moving around the country, with a brief stint in Canada. His first taste of acting came in high school when, after a knee injury forced him off the wrestling team, Cruise won the lead role in Guys and Dolls. After high school, Cruise moved to Los Angeles to pursue a career in acting. After a handful of minor and supporting roles, Cruise had his big break with Risky Business, and secured Cruise as an up and coming star and earned him his first Golden Globe nomination.
His next big hits were the 1986 film Top Gun, which grossed $356 million worldwide and 1989's Rain Man, which won four Academy Awards. Cruise's first Oscar nomination came a year later with Born on the Fourth of July, followed by a Golden Globe nomination for A Few Good Men. Cruise simultaneously starred in and produced the blockbuster hit Mission: Impossible, which grossed worldwide at $457 million and produced two more successful sequels. Other films produced by Cruise include The Last Samurai, The Others, and Shattered Glass. Cruise's second and third Academy Award nominations came with the critically and commercially successful films Jerry Maguire and Magnolia, for which he did earn a Golden Globe Award. To date, over twenty of Cruise's films have grossed well over $100 million worldwide. Tom has been married several times, to actresses Mimi Rogers, Nicole Kidman and most recently Katie Holmes.


No. 6: Simon Cowell net worth:

$550 Million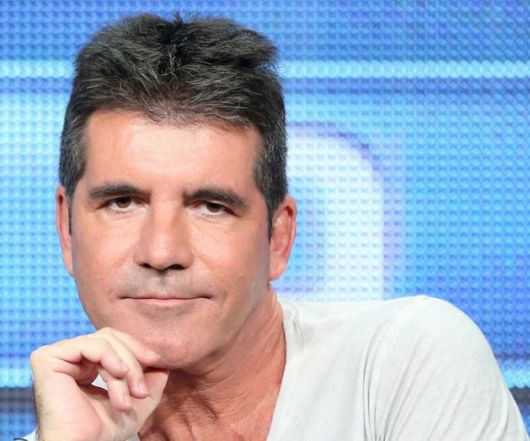 Simon Cowell net worth: Simon Cowell is a British music executive and television producer who has a net worth of $550 million. Simon Cowell was born in Lambeth, London, England on October 7, 1959. When you total up all of Simon's various business venture incomes, his annual salary regularly exceeds $95 million. After a smattering of odd jobs in his youth, Simon went to work for his father, Eric Philip Cowell, who was an executive at EMI Music Publishing. Initially starting out in the mail room, Simon worked his way up at the company before leaving to form his own label, E&S Music. He then went work at a company called Fanfare Records for eight years until its parent company was sold to BMG. Cowell then formed another label of his own called S-Records.
No. 5: Shahrukh Khan net worth:

$600 Million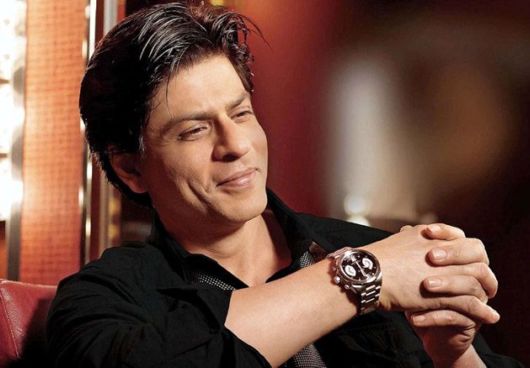 Shahrukh Khan net worth: Shahrukh Khan is an actor, film producer and tv personality who has a net worth of $600 million. Shahrukh Khan earned his net worth through his many acting roles in Hindi films, such as, Kuch Kuch Hota Hai, Om Shanti Om, Rab Ne Bana Di Jodi, and many more. He received the Padma Shri for his outstanding work in Indian films and eight Filmfare Awards for Best Actor, as well as, six other Filmfare Awards. Shahrukh Khan has become one of the most well known and successful Indian Actors alive. Shahrukh opened two production companies, Dreamz Unlimited and Red Chillies Entertainment. Fans, around the world, consider Khan to be one of the greatest movie stars in history. Billions of fans follow his career through the years, and the number just seems to keep growing.
No. 4: Jacqueline Gold net worth:
$860 Million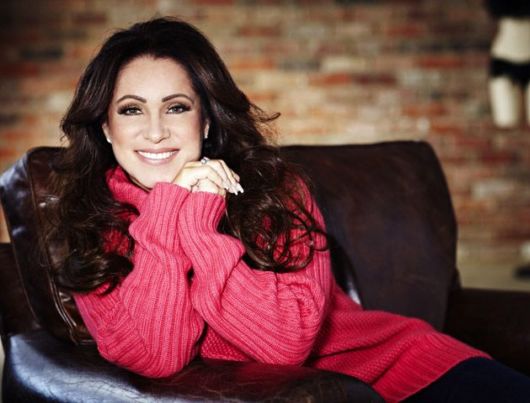 Jacqueline Gold Net Worth: Jacqueline Gold is an English businesswoman who has a net worth of $860 million. Born Jacqueline S Gold on 16 July 1960, in Bromley, Kent, England, she is best known for serving as Chief Executive of Gold Group International companies Ann Summers and Knickerbox, which are managed by women, for women. At the time she joined her father's Ann Summers, the working atmosphere was completely different at the company since it was run by men or as Karen herself said, "It was all men, it was the sex industry as we all perceive it to be." As she acquired more and more information about Ann Summers of the 1970's, Karen recognized the potential to switch the focus of the business by turning it into a biz and brand that would be focused on women allowing them to shop for lingerie and sex toys in a safe and female friendly environment. In 1987, she took the helm of the company as Chief Executive, transforming it into a multi-million pound business that now has a sales force of over 7,500 women as party organizers. Even though the multinational retailer company has seen some falls in sales and profits recently, it still stands as bankable business with 136 high street stores in the UK, Ireland, Channel Islands. Whereas the acquisition of Knickerbox in 2000 added five more stores. A remarkable businesswoman as she is, Jacqueline Gold's autobiography "Good Vibrations" was published in 1995, which was followed with a second book "A Woman's Courage" published in April 2007. However, the latter fetched her a bad publicity as it led to Jaqueline being sued by a former employee for libel. The case ended with "A Woman's Courage" being withdrawn from sale and then re-published with three pages less, plus with the former employee being paid costs and substantial damages. Luckily, this unfortunate episode didn't kill Gold's aspiration to write as she serves today as a columnist for Retail Week, New Business, Kent Business and Women Mean Business.
No. 3: Jami Gertz net worth:
$2 Billion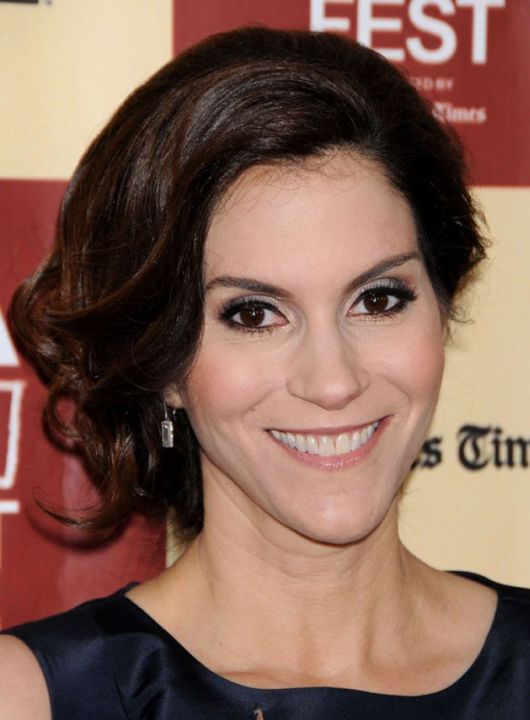 Jami Gertz net worth: Jami Gertz is an American actress and philanthropist who has a net worth of $2 billion dollars. Jami Gertz's net worth is mostly derived from her marriage to LA based billionaire Tony Ressler. Ressler is the co-founder of Ares Management which has over $40 billion under management. Ressler is a former owner of the Milwaukee Brewers and was once in the running to purchase the Dodgers. Born in Chicago, Illinois, Jami Gertz attended NYU and began her professional acting career in the early 80s. She first gained notice appearing in such popular 80s programs as "Square Pegs", "Diff'rent Strokes", "The Facts of Life", "Family Ties", and "Dreams". In the mid-80s, she began appearing in film projects, including co-starring roles in "Sixteen Candles", "Solarbabies", "Less Than Zero", and "The Lost Boys". She moved to France for a few years to work as a scent designer for Lanvin, before returning and resuming her acting career in the late 80s and early 90s. She has had guest starring or co-starring roles in such television programs as "Sibs", "Seinfeld", "E.R.", "Ally McBeal", "Still Standing", "Shark", and "Entourage". She has also appeared in such films as "Twister" and "Keeping Up with the Steins". She also portrayed Gilda Radner in the 2002 television movie about her life, "Gilda Radner: It's Always Something". Most recently, she guest starred on the hit television series, "Modern Family".
No.2: Oprah Winfrey net worth:
$3.2 Billion
Oprah Winfrey's Salary
$300 Million Per Year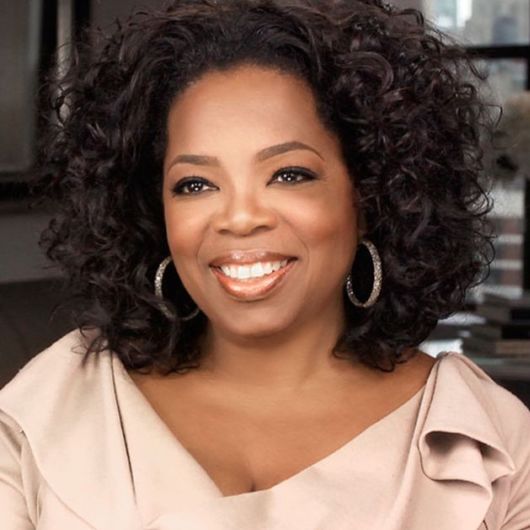 Oprah Winfrey is a media mogul, television host, and author who has a net worth of $3.2 billion. Oprah Winfey rose from poverty, abuse, and prejudice to become one of the most influential people on the planet. Today she earns an annual salary of $315 million thanks to her highly lucrative media empire. A dedicated scholar, she excelled at school and earned a scholarship to Tennessee State University. Her career in media began in her teens when she was hired by a local radio station to announce the news. From there she moved on to television with The Oprah Winfrey Show debuting in 1984. It quickly rose to the number one talk show in Chicago, displacing Phil Donahue. When Oprah began to broadcast nationally two years later, Donahue's show was once again surpassed in ratings.
No.1: Dina Merrill net worth:
$5 Billion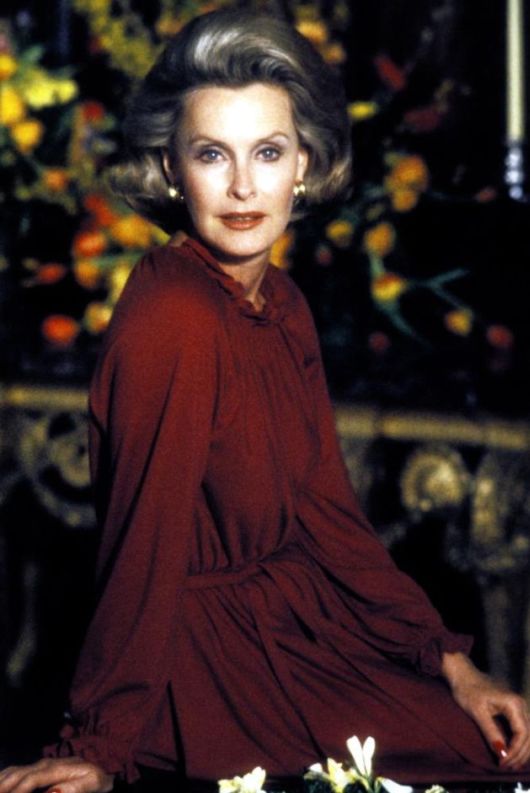 Dina Merrill is an American heiress, socialite, philanthropist and actress who has a net worth of $5 billion. She attended the prestigious Miss Porter's School and she studied at the George Washington University for a time before dropping out to enroll at the American Academy of Dramatic Arts. They divorced in 1966. That same year she married actor Cliff Robertson and had a daughter with him. They divorced in 1986. In 1989, she married actor Ted Hartley.
Dina is one of the wealthiest actress in the world, but it should be noted that the majority of her wealth comes from inheritance. Dina's mother, Marjorie Merriweather Post, was at one time the richest woman in the United States. At the age of 27 in 1914, Marjorie's father died and left her with a $250 million fortune. Her fortune is equal to $5 billion after adjusting for inflation.