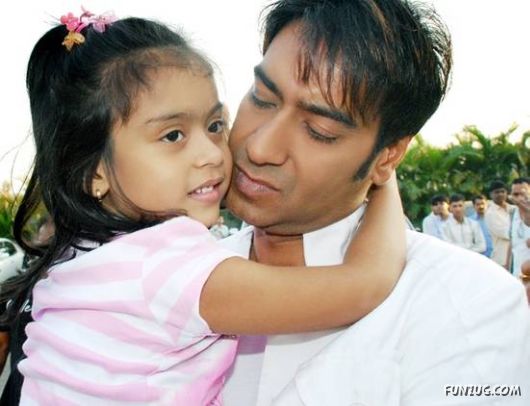 Ajay Devgan and Kajol's daughter Nyssa
Ajay's daughter Nyssa was recently in the news when she 'ordered' her dad to take a break and spend time with her. Apparently it was the little one who noticed her dad's prolonged absence as he shot for Golmaal Returns and asked him to stay back with her. Now, she has even accompanied Kajol to the US as she shoots for My Name Is Khan. We take you into the lives of nine other star kids whose shoes you'd want to be in.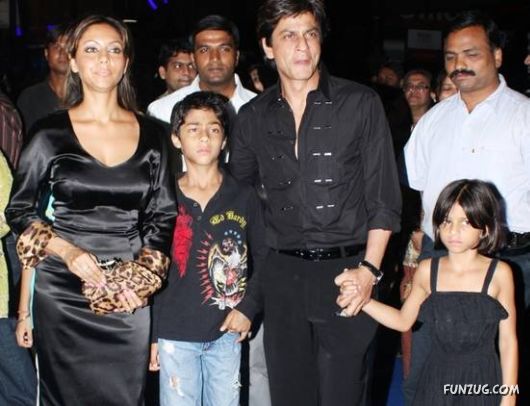 Sharukh Khan's son Aryan
Aryan is probably one of those lucky kids who got a private audience in his house with The Great Khali when the wrestler was in Mumbai recently. Apparently the kid's such a huge fan he stayed up to one in the morning just to watch his hero fight out a major match! On other days, like a good boy Aryan is in bed at ten! He is supposed to be quite good at studies, plays soccer for his school, Dhirubhai Ambani International and is also learning the guitar. Quite like his dad, Aryan is a gizmo freak and has also dubbed the Hindi version of the animated flick The Incredibles.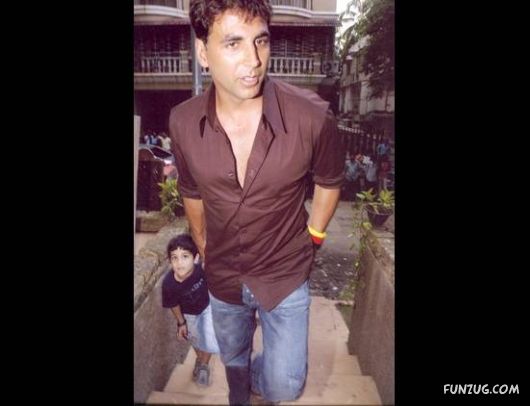 Akshay and Twinkle Khanna's son Aarav
If you are Akshay Kumar's son you have all the reasons to hit the gym. We're told Aarav accompanies his dad and does a light workout with him. An animated films fan, he is treated to one each time Akki is at home. Aarav is said to be quite computer savvy and is often seen with his XBox! The power couple apparently makes it to every school event their son is part of? and don't throw a tantrum if they are offered the last row.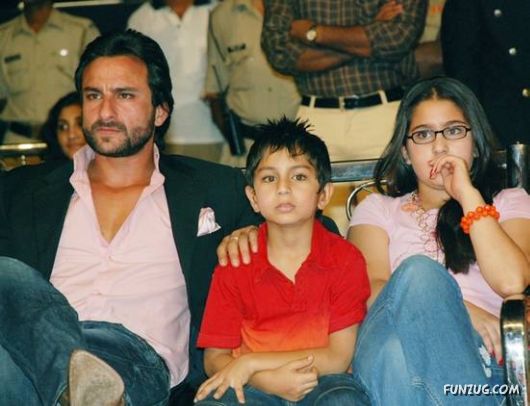 Saif Ali Khan's son Ibraham Ali Khan
Saif may be busy romancing Kareena. But that doesn't make him a bad dad, or so we are told. Though he and Amrita Singh have split quite some time ago, the two parents make it a point to spend enough time with their kids. Ibrahim and his sister accompany Saif to a local multiplex and watch a film each time their dad's in town. What's more both even have a teddy bear, their companion in bed! Ibrahim studies in the same school as Aryan and accompanies Saif and Amrita to all his school functions.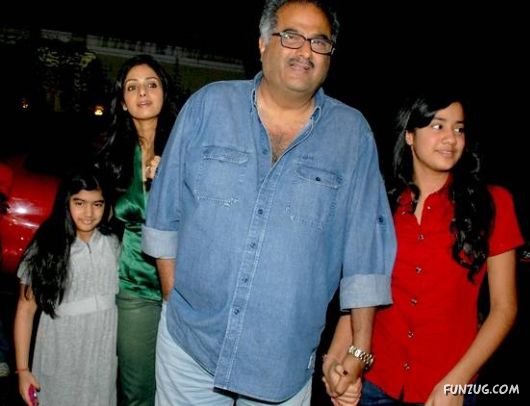 Sri Devi and Boney Kapoor's daughters Jhanavi and Khushi
Their love for pizza is not the only thing Jhanavi and Khushi have in common. They are both into classical dancing and also like spending time with their mommy dearest. In fact, the three are often seen at the Marriott enjoying a pizza! Sri Devi apparently never misses any school activity and even takes them to Chennai every other weekend. And if we are to believe what we're told, Jhanavi and Khushi even accompany Sri whenever she's shooting.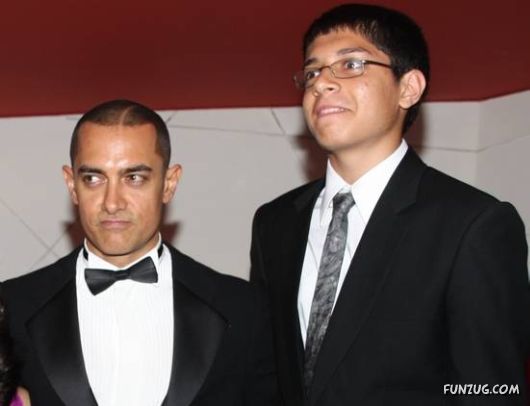 Aamir Khan's son Junaid
Little is known about Aamir Khan's son Junaid. He finished his schooling at Poddar School in Mumbai. For the time he was a student, Aamir would attend all his school functions. Junaid is said to be good at soccer, cricket and is also something of a genius when it comes to chess. In fact his interests go beyond sports ? he has even learned classical singing!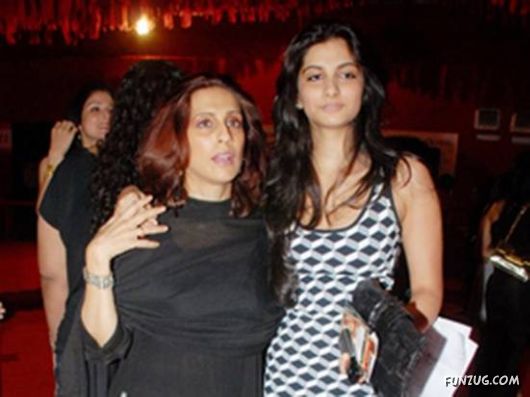 Anil Kapoor's daughter Rhea
She may be overshadowed by Sonam who made her debut last year. Reha an alumnus of Dhirubhai Ambani International School, is now assisting debutant director Ayaan Mukherji for Karan Johar's Wake Up Sid. Interestingly, the film stars Ranbir Kapoor, who made his debut with her sister Sonam! Reha is seen here with her mother Sunita Kapoor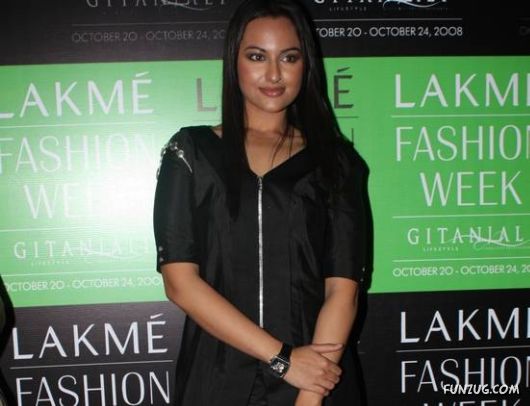 Shatrughan Sinha's daughter Sonakshi
For the longest time, Shatru's daughter would usher guests at the Lakme Fashion Week. A fashion-designing student, she even designed costumes for her mom's production Mera Dil Leke Dekho in 2005. Although she has shown no interest in acting yet, she recently did walk the ramp sparking speculations. Meanwhile, Shatru's sons Luv and Kush are all set to make their Bollywood debut soon.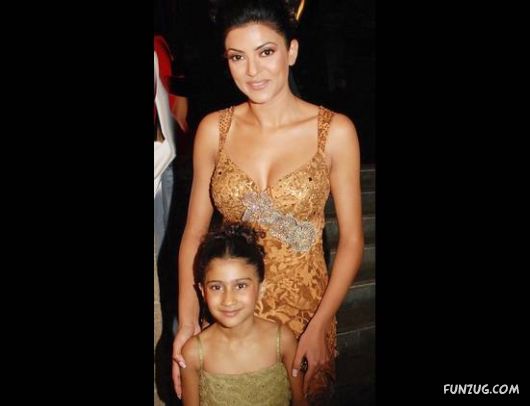 Sushmita Sen's daughter Renee
Probably one of the kids who the media has seen the most, Renee has been adopted and boy should we say she's lucky! Sushmita's little one is said to be a good dancer and has even sizzled the stage when she performed during one of Shiamak Davar's concerts. Needless to say, the hands-on mom Sushmita sen was there applauding and encouraging her. Recently Renee and her mom walked the ramp at her school's annual celebrations!