Both Charlie Sheen's wife and Jenna Jameson had twin boys recently; they join the growing ranks of celebrity parents with multiples, including Julia Roberts and Brangelina. When these little twin bundles of joy grow up, will they be the next Mary-Kate and Ashley Olsen? Or will one seek fame while the other chooses a quieter life? That's the path taken by a number of celebrities and their not-so-famous twins. In fact, we were surprised to find out how many stars have a twin sibling leading a very different life.
01. Scarlett and Hunter Johansson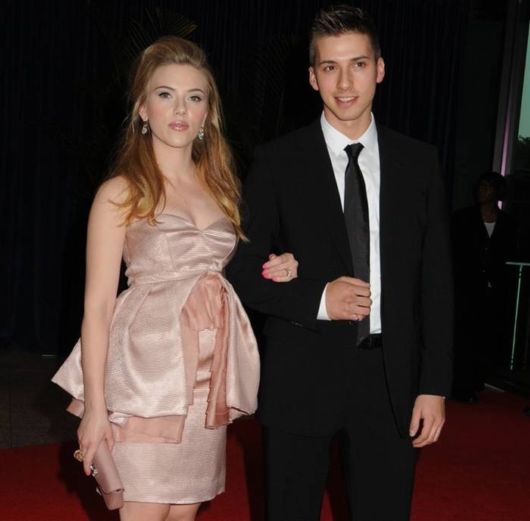 Scarlett Johansson might have been e-mail buddies with then-Senator Barack Obama, but her twin brother Hunter helped get him into the Oval Office. In June 2008 ScarJo's twin left his job as a community organizer at Manhattan Borough President Scott Stringer's office and became a campaign organizer for Obama in Denver. As everyone knows, Obama became President, while Hunter received an honor of his own: People magazine named him a "Hot Bachelor" in their "Single and Sexy Men of 2008 "feature.
02. Kiefer and Rachel Sutherland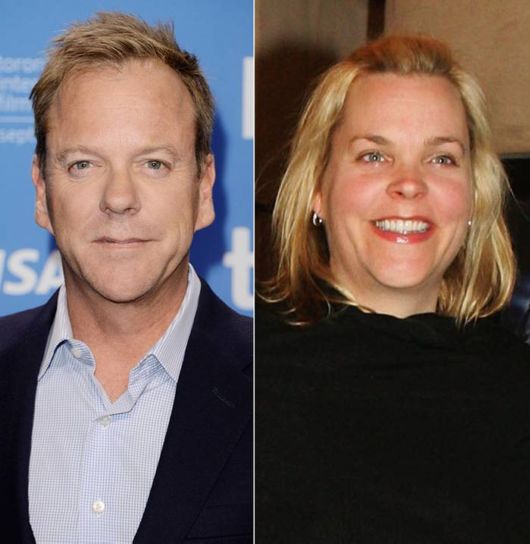 Maybe it's because we think of him as the ultimate loner on the TV series "24," but we were shocked to find out that Kiefer Sutherland has a twin sister. Rachel is a post-production supervisor working in film and television in Toronto. But when her big brother, Kiefer, (he's seven minutes older) made his feature film directorial debut in 1997, Rachel was there for him. She acted as second assistant property master, grip, and costumer when Kiefer went behind the lens to shoot "Truth or Consequences, N.M."
03. Ashton and Michael Kutcher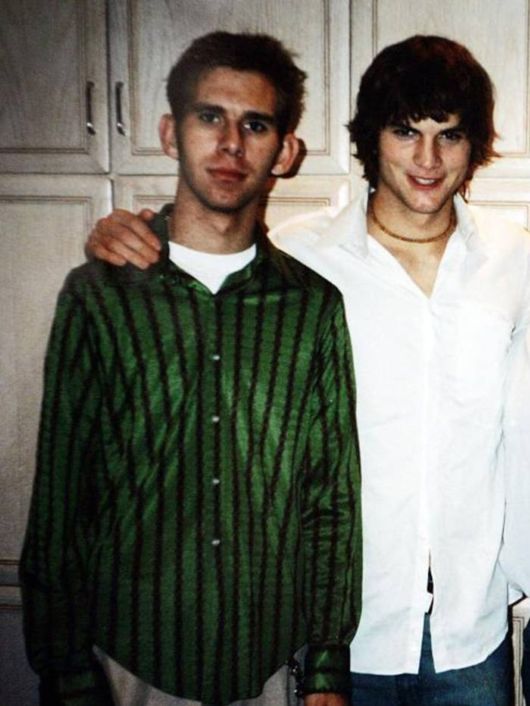 Ashton Kutcher is a dashing (albeit goofy) leading man and the most famous cougar cub in history, but few people know that he has a fraternal twin. Michael Kutcher was born with cerebral palsy and had a life-saving heart transplant when he was 13-years-old. Always his twin's protector when the two were growing up, Ashton decided to move to Hollywood to pursue his acting career, while Michael stayed in Iowa and sells retirement plans.
04. Patricia and Gisele Bundchen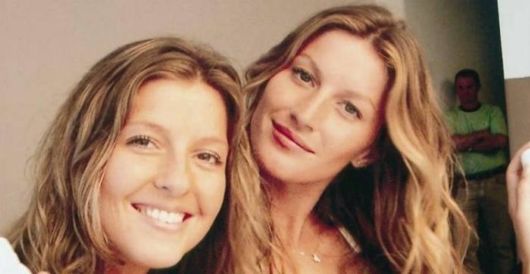 If Patricia Bundchen were the fraternal twin of anyone else on the planet, she would be the pretty sister. Unfortunately for Patricia, her twin is Gisele Bundchen: Sports Illustrated swimsuit cover model, ex-girlfriend of Leonardo DiCaprio, the new Mrs. Tom Brady. So rather than live in her sister's perfectly curvaceous shadow, Patricia prefers to stay behind the camera, acting as Gisele's manager. She's good at it too: Gisele is the world's highest-paid supermodel, earning $35 million in 2008.
05. Giovanni and Marissa Ribisi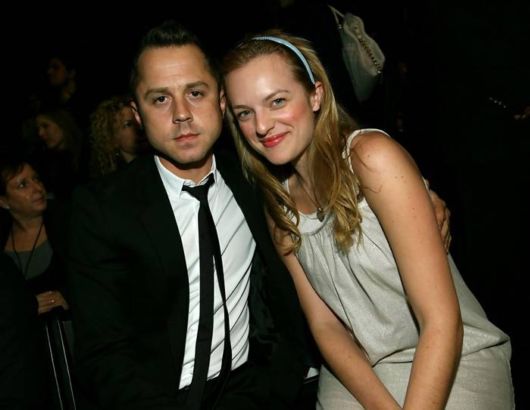 When future actors Giovanni and Marissa Ribisi were born, they were delivered by Bibbe Hansen. Giovanni grew up to play Phoebe's brother, Frank, Jr., on "Friends "and Scarlett Johansson's photographer-husband in "Lost in Translation. "Marissa appeared in "Dazed and Confused," "The Brady Bunch Movie," and "Felicity "before launching her own clothing line, Whitley Kros. And Bibbe Hansen? She ended up becoming Marissa's mother-in-law, when Ribisi married Bibbe's son, Beck Hansen, who is better known as indie rock darling Beck.
06. Jon and Daniel Heder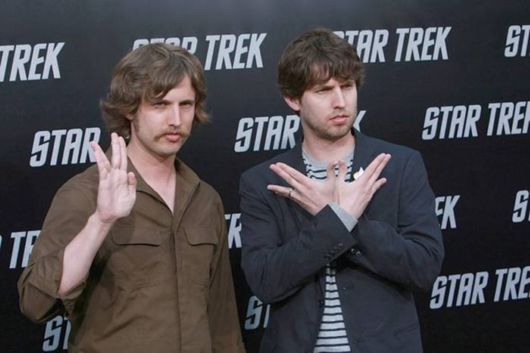 When identical twins Jon and Daniel Heder were kids, they would shoot home movies about books like "White Fang "rather than turn in traditional written book reports. Not surprisingly, they both decided to go into the film business when they grew up. After Jon became famous for his role in the 2004 film "Napoleon Dynamite, "he and Daniel became partners in their own production company, "Greasy Entertainment. "And while Jon was off shooting "Just Like Heaven "and "The Sasquatch Dumpling Gang,"Dan worked as an animator on the movie "Monster House."
07. Isabella and Isotta Ingrid Rossellini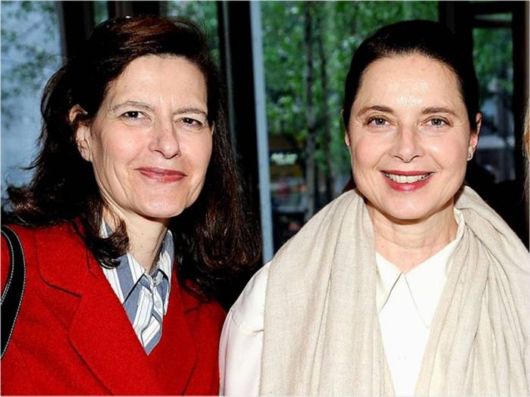 The daughters of silver screen icon Ingrid Bergman and legendary Italian director Robert Rossellini, fraternal twins Isabella and Isotta Ingrid Bergman took very different paths. Isabella used her flawless beauty to launch a modeling career, act in such films as "Blue Velvet "and "Fearless, "and land famous lovers, like Martin Scorsese (her husband from 1979 to 1982), David Lynch, and Gary Oldman. Ingrid, on the other hand, chose to stay out of the spotlight. After earning a PhD in Italian Literature at Columbia University, Ingrid became a professor and has taught at Harvard and Princeton. And, proving that twins don't always think alike, the sisters had a very public rift in 2006 when Isabella screened her short film "My Dad Is 100 Years Old "prior to a retrospective of his work at the Tribeca Film Festival. Ingrid felt the short made a joke of her father's illustrious career and was hurt that Isabella would link it directly to his film during the festival.
08. Jill and Jacqueline Hennessy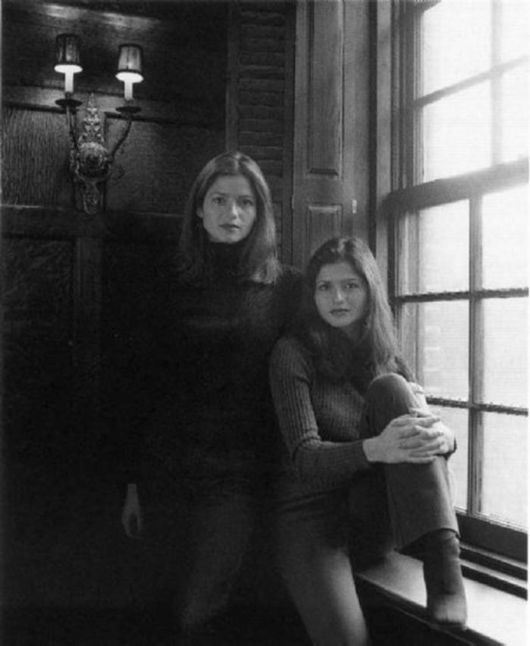 In the States, Jill Hennessy is famous for her role on the crime drama "Law and Order. "But head North and you'll find that her identical twin sister, Jacqueline, is a Canadian TV star who hosts the current affairs show "Medical Intelligence. "While Jacqueline is a journalist by trade, she has dabbled in acting. Back in 1988 Jacq and Jill played twin call girls in the movie "Dead Ringers,"and when Jill was double-booked during a "Law and Order"/"Homicide: Life on the Streets "crossover extravaganza, Jacqueline played her sister's role in a few courtroom scenes.
09. Alanis and Wade Morissette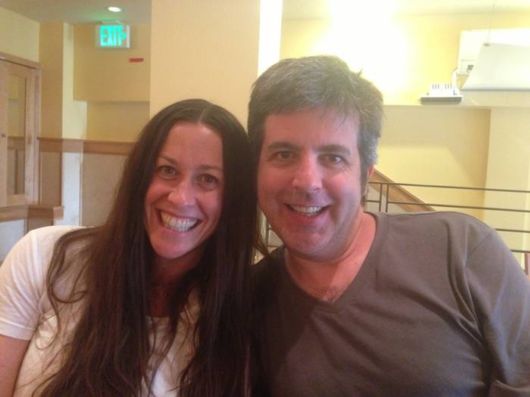 Isn't it ironic that Alanis Morissette has a twin? No, not really, but neither were any of the things that Morissette talked about in her 1996 hit song "Ironic. "But we digress. Wade played piano and guitar growing up, but it wasn't until he combined his passion for yoga with his love of music that he found his true calling. As a spokesman for lululemon athletica apparel, Wade joined the Yoga Pilgrimage in 2005 and toured to promote his debut album, "Sargam Scales of Music. "He's been rocking the yoga circuit ever since. Maybe if Wade had taught Alanis how to align her chakras, "Jagged Little Pill" might have been a kinder, gentler album.