Cricket Stars & Their Kids

A montage of the special ones in the lives of these special cricketers.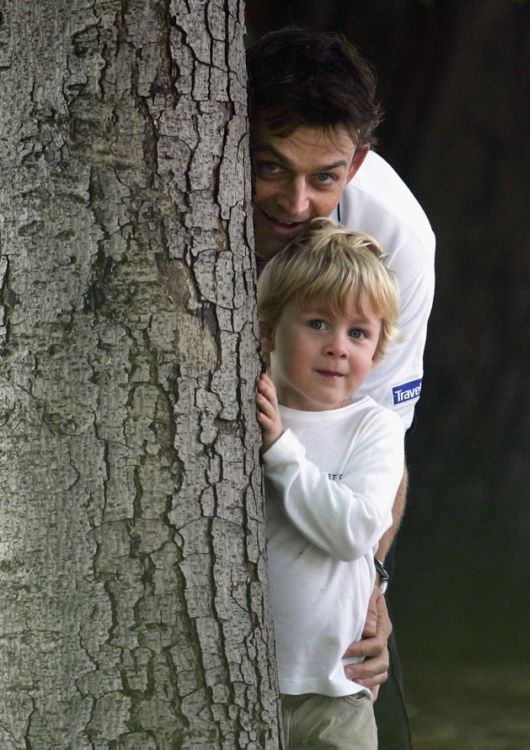 Adam Gilchrist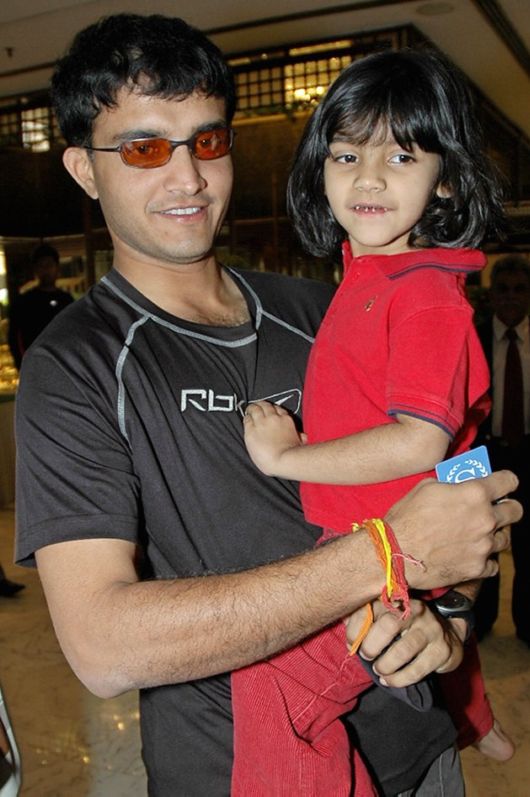 Saurav Ganguly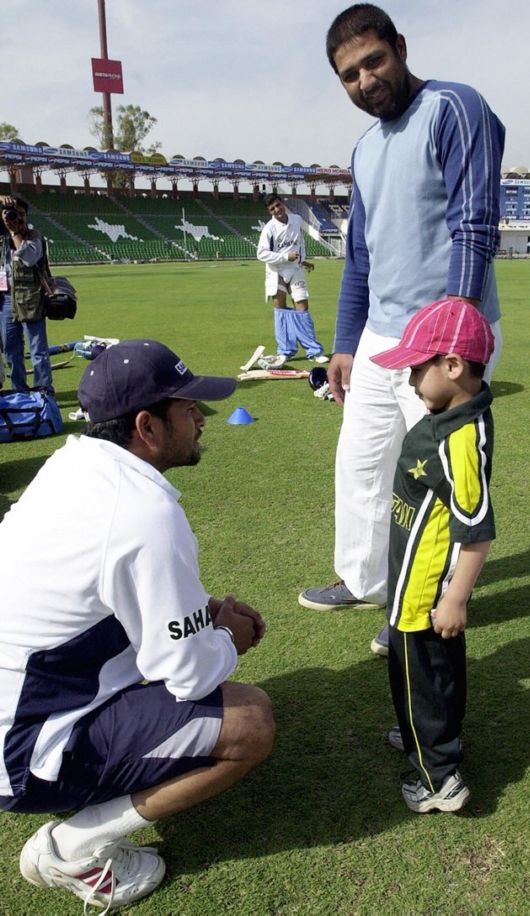 Inzaman UL Haque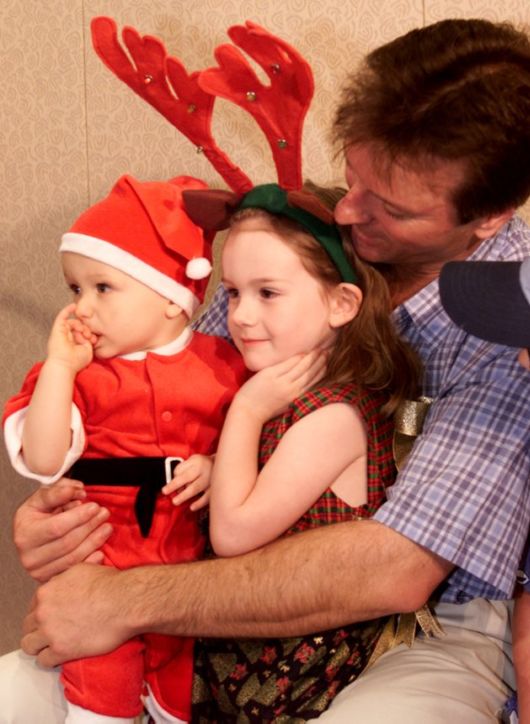 Steve Waugh
Glenn McGrath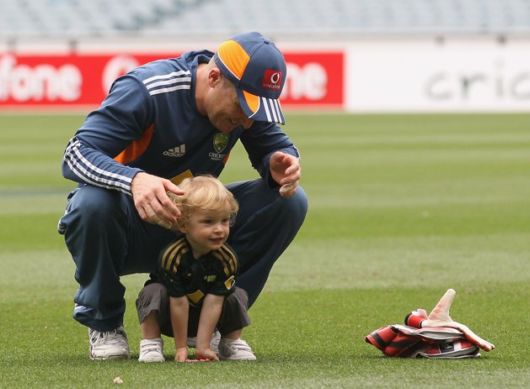 Bradd Haddin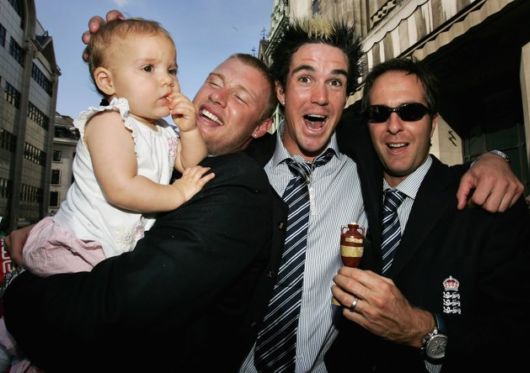 LONDON – SEPTEMBER 13: Andrew Flintoff with his daughter Holly and captain Michael Vaughan and Kevin Pietersen pose for a photograph aboard the parade bus on the way to Trafalgar Square as part of the Ashes victory celebration, September 13, 2005 in London. (Photo by Tom Shaw/Getty Images)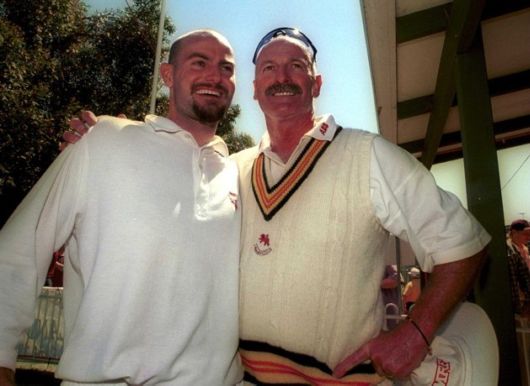 Denis Lillee wit the son Adam Lillee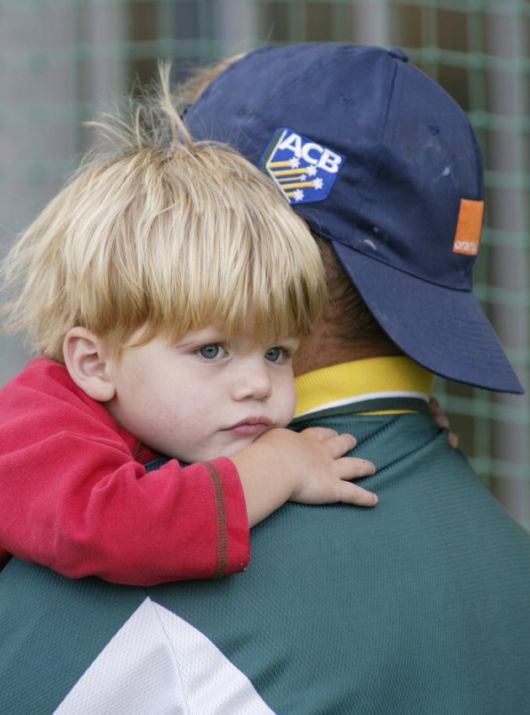 Shane Warne With son Jackson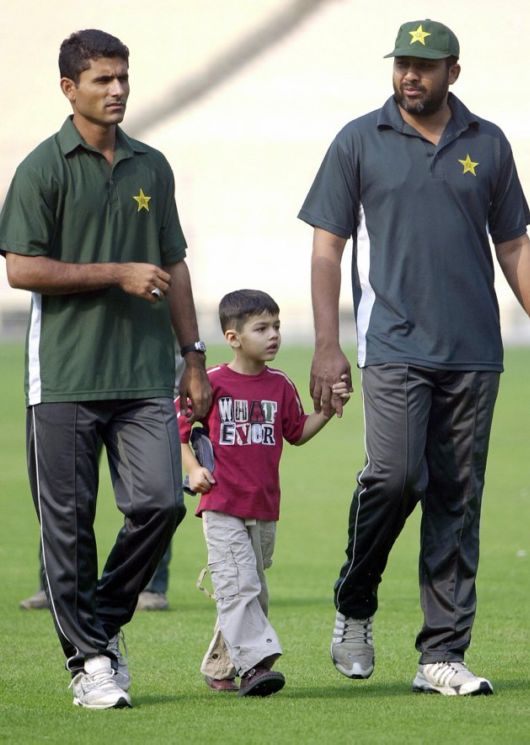 CALCUTTA, INDIA: Pakistan cricket captain Inzamam-ul-Haq (R) walks across the field with his young son Ibtecam (C), team-mate Abdul Razzaq, (L) before a practice session in Calcutta, 11 November 2004.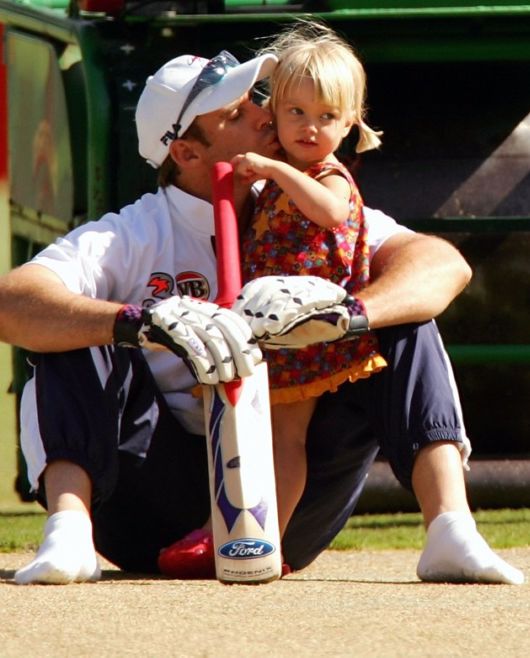 MELBOURNE, AUSTRALIA – DECEMBER 25: Matthew Hayden of Australia kisses daughter Grace while out on the pitch during training at the MCG on December 25, 2004 in Melbourne, Australia. (Photo by Hamish Blair/Getty Images)
KARACHI, PAKISTAN: Pakistani cricketer Danish Kaneria and his wife Dharmeta pose for photographs with their newly born daughter at a hospital in Karachi, 26 February 2005.
RAWALPINDI, PAKISTAN – DECEMBER 19: Former Pakistan cricket team captain Imran Khan and his sons Qasim and Suleiman Khan watch the action during the fourth one day international match between Pakistan and England at The Rawalpindi Cricket Stadium on December 19, 2005 in Rawalpindi, Pakistan. (Photo by Paul Gilham/Getty Images)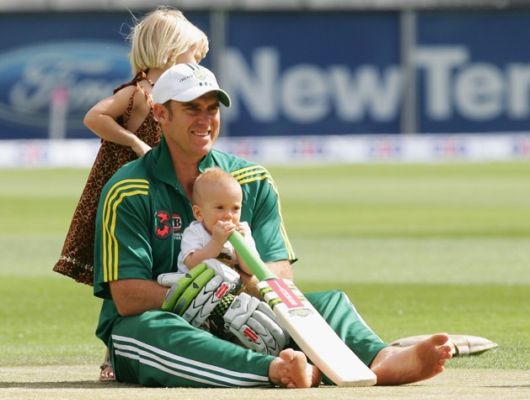 MAthew Hyeden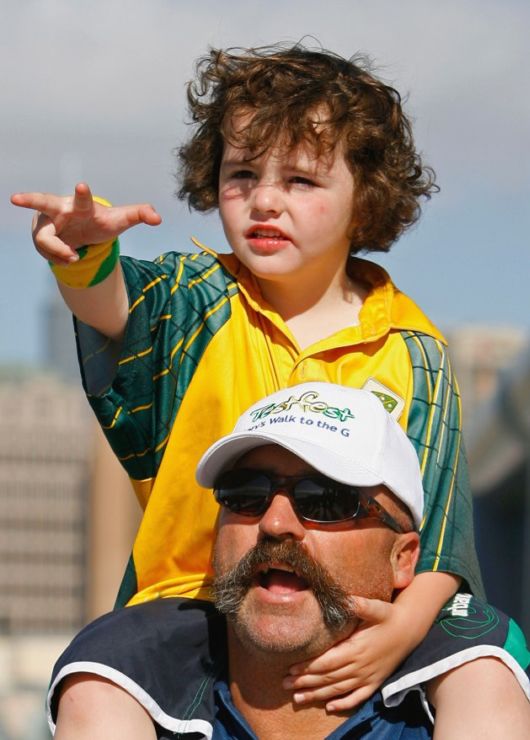 MELBOURNE, AUSTRALIA – DECEMBER 28: Former cricketer Merv Hughes and son Scott participate in the "Merv's walk to the G" event from Federation Square to the MCG before day three of the Second Test between Australia and South Africa played at the MCG on December 28, 2005 in Melbourne, Australia.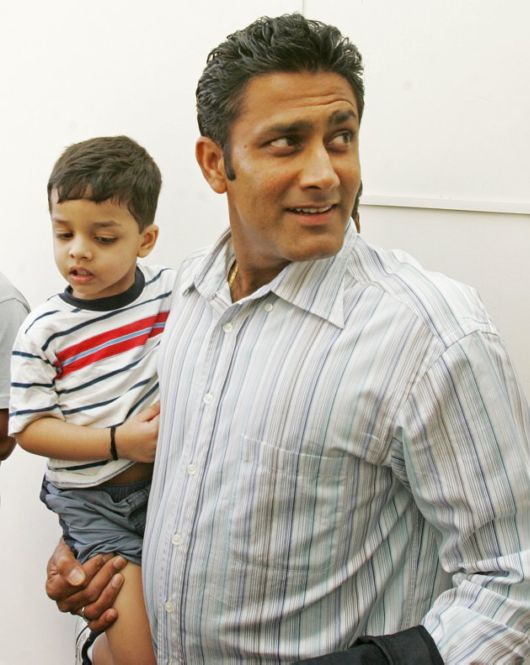 Bangalore, INDIA: Indian cricketer Anil Kumble, with his son Mayas Kumble, arrives for a press conference to announce his retirement from one-day international (ODI) cricket during a press conference in Bangalore, 30 March 2007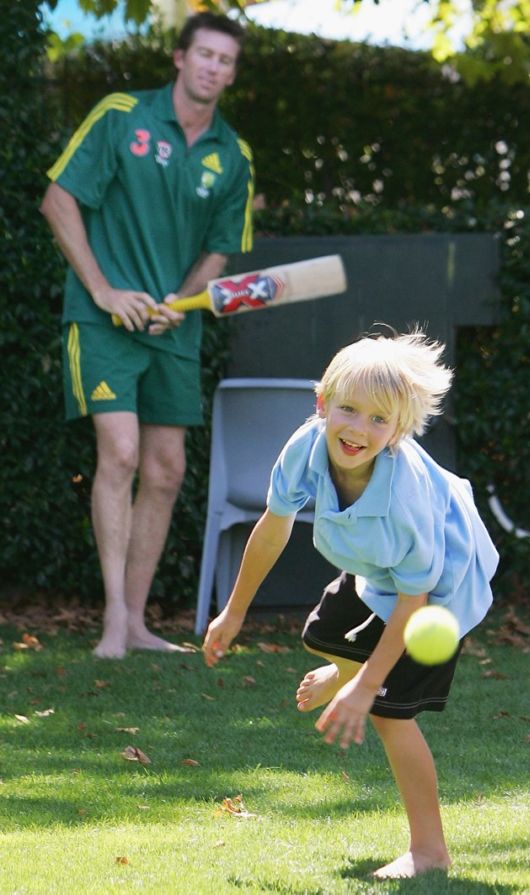 Glenn McGrath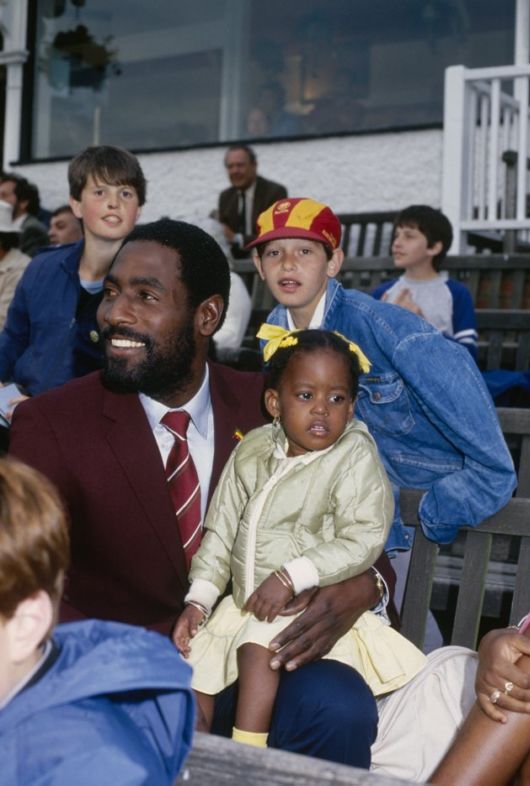 ENGLAND – JUNE 1983: Viv Richards of the West Indies with his daughter during the World Cup 1983 held in June 1983 in England. (Photo by Getty Images)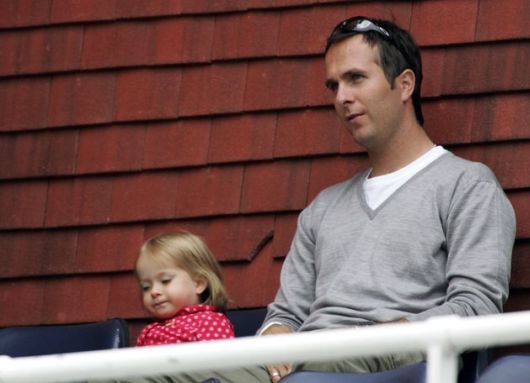 Michael Vaughan (R) watches from the stand with his daughter Talulah Grace during the Twenty20 match between Yorkshire and Durham at Headingley on June 27, 2006 in Leeds, England. (Photo by Paul Gilham/Getty Images)