Foreigners in Indian Avtaar
International fashionistas go gaga over Indian attire and undoubtedly the
saree tops the list. There is no denying that colourful Indian sarees, lehengas,
salwar and churidar suits are one of the favourite add-ons in their wardrobe.
Pamela Andersson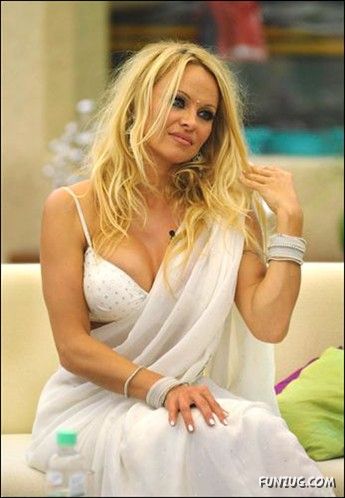 The latest to join the growing brigade of saree lovers, the 'Baywatch' babe is seen here draped in a white chiffon saree designed by Ashley Rebello and has complemented it with a noodle-strapped blouse with a plunging neck.
Anna Kournikova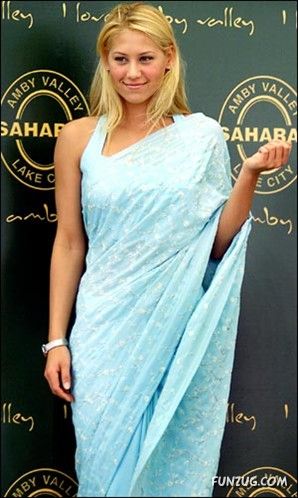 The Russian heartthrob snapped in a lovely embroidered saree during her visit to the country a few years back.
Angelina Jolie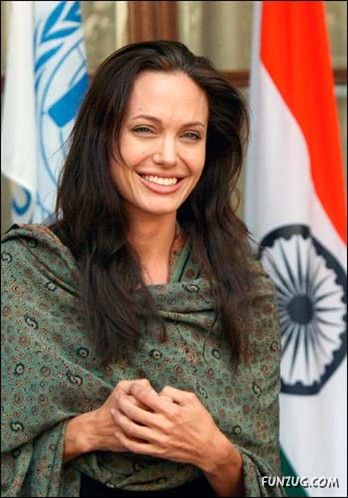 A printed dupatta sits pretty on Angelina Jolie's shoulders.
Claudia Ciesla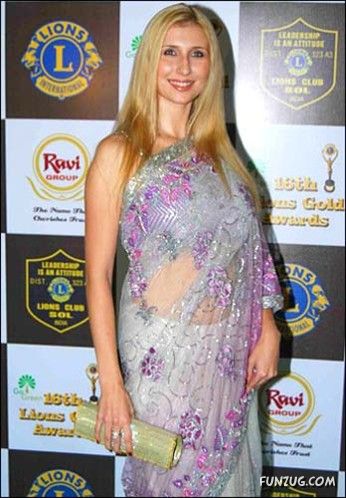 The Bollywood actress looks peppy in a see-through saree with embossed prints.
Elizabeth Hurley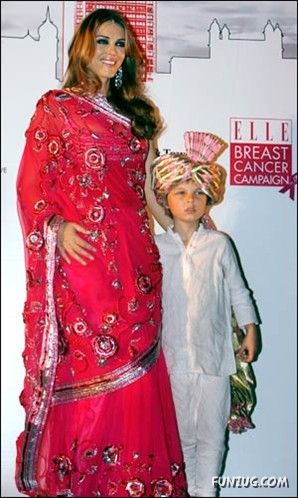 Liz Hurley draped in a bright red saree with plentiful embroidery at a Breast Cancer Awareness campaign in Mumbai. Her oh-so-cute son Damien looks all the more adorable in the pink turban and pyjama-kurta.
Julia Roberts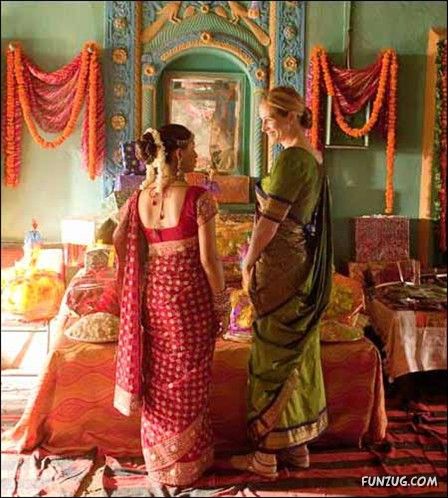 A still from the film 'Eat Pray Love' shows actress Julia Roberts in a brocaded saree accessorised with payals.
Julia Roberts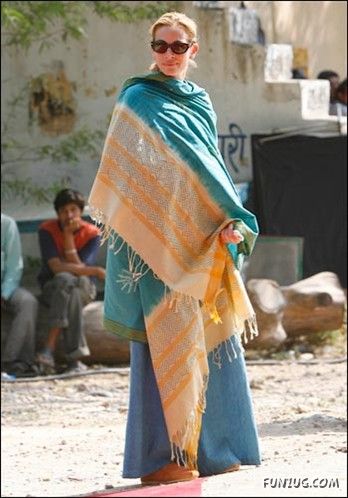 Another shot from 'Eat Pray Love' shows the Hollywood diva draped in an elegant shawl.
Elizabeth Hurley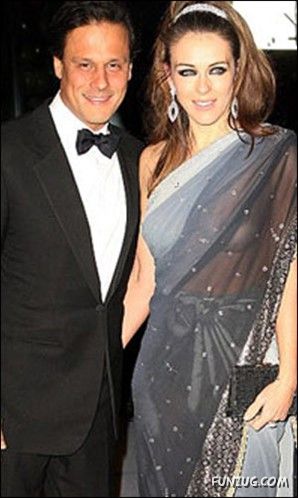 The British model and actress seen in a see-through saree sans a blouse at the Love Ball charity fundraiser in London . Great saree marred by a huge fashion faux-pas!
Miss World 1996 Irene Skliva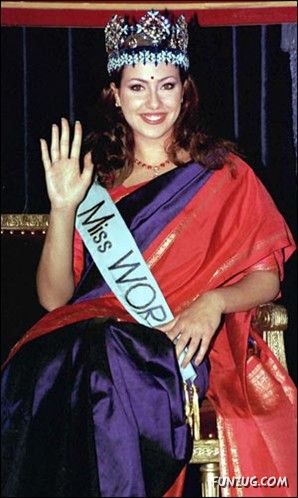 The Greek beauty looks every inch a goddess in rich Indian hues.
Daniella Kingsley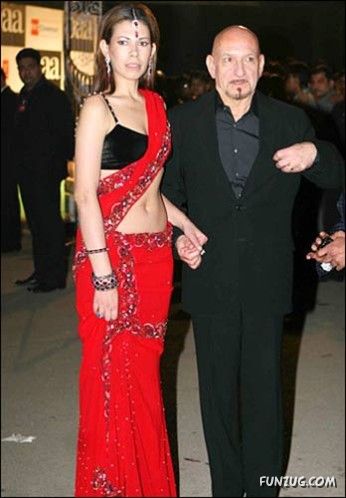 The actress wife of Sir Ben Kingsley draped in a delicate red saree.
Tennis stars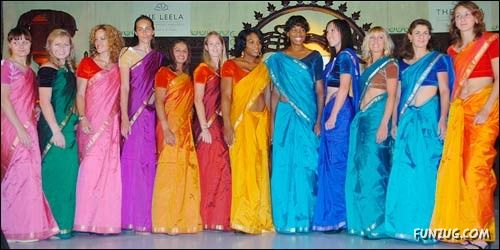 Women tennis players at the WTA Bangalore Open Championship 2008 look festive in beautiful Mysore Silk sarees.
Williams' sisters
The famous tennis siblings in sarees draped in different styles.
Jelena Jankovic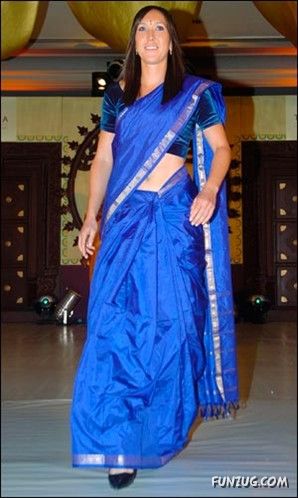 The Serbian tennis star walks the ramp in a brilliant blue saree.
Naomi Campbell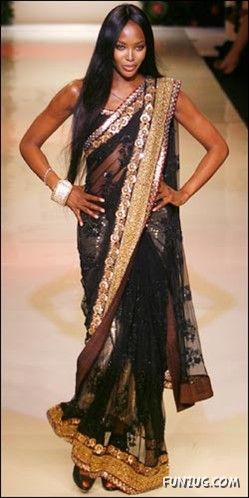 The supermodel walks the ramp at a charity event in an ornate Sabyasachi Mukherjee saree.
Naomi Campbell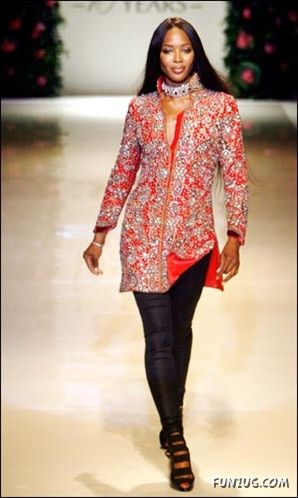 Campbell oozes desi chic in a richly embroidered kurta by Vikram Phadnis.
Maria Kirilenko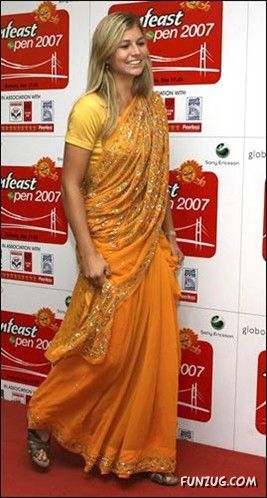 Russian tennis star Maria Kirilenko looks quite a pro with a saree too!
Daniela Hantuchova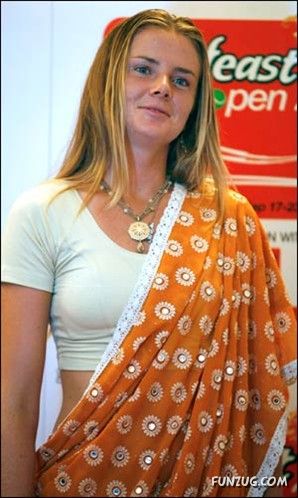 Unlike Maria Kirilenko, the Slovakian player seems to look quite at sea in a saree.
But we love that look!
Sarah Ferguson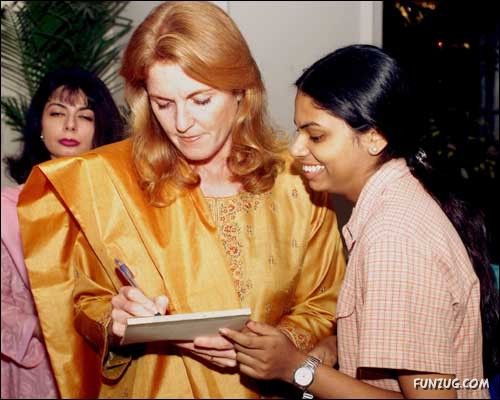 The Duchess of York in an elegant salwar kameez during a visit to India .
Princess Diana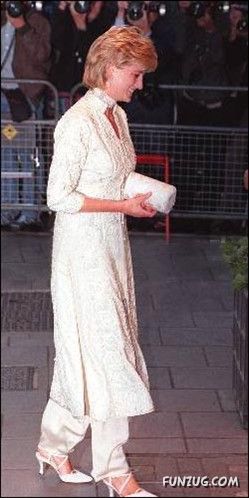 One of the greatest style icons of her times, the late princess is seen here looking
as lovely as ever in an off-white salwar kameez. She had a lot of Ritu Kumar creations
in her wardrobe. Could this be one of them?
Princess Diana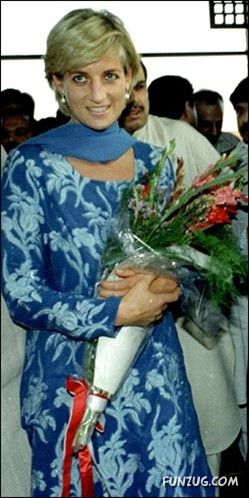 The style diva in a printed salwar kameez.
Begum Inaara Aga Khan
Begum Inaara draped in a bright shade of red is seen here chatting with Linda Evangelista.
Jacqueline Fernandez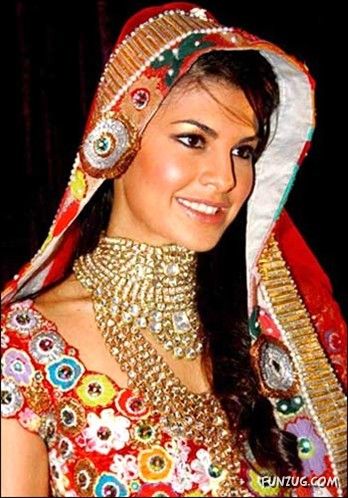 The Sri Lankan beauty looks gorgeous in an ethnic ensemble.
Giselle Monteiro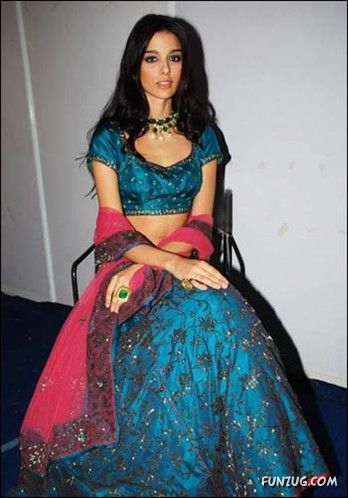 The Brazilian actress looks every inch a dainty Indian beauty in an astral blue choli and lehenga.
Bruna Abdullah
Brazilian model Bruna Abdullah looks resplendent in ethnic finery as she takes part in a fashion show.
Yana Gupta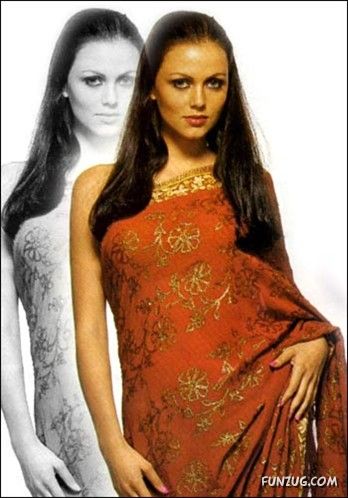 The gorgeous Yana Gupta draped in delicate brown.
Yana Gupta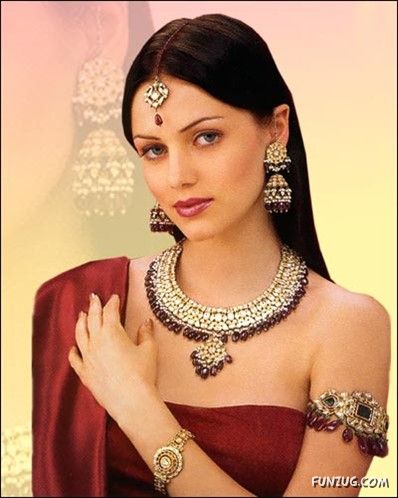 Yana Gupta again looking every inch an Indian princess!
Rosa Catalano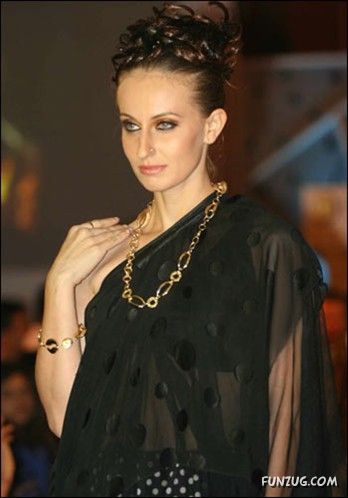 Rosa walks the ramp in sheer black saree accessorised with gold.