01. Brad Pitt and Angelina Jolie.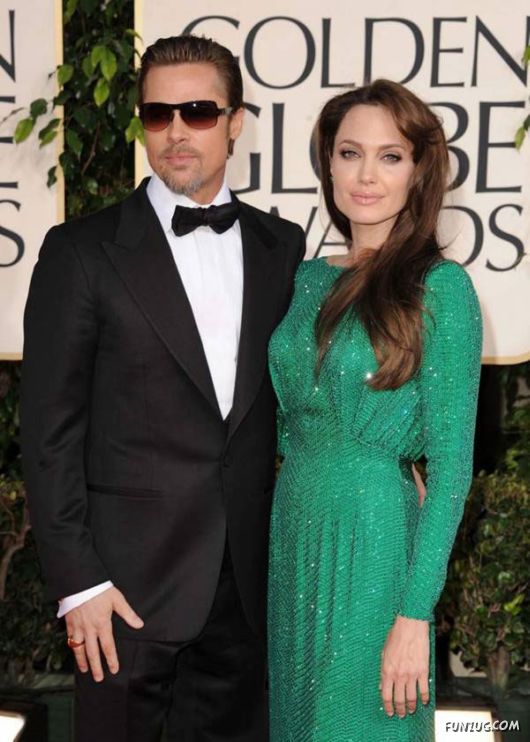 At the ceremony Golden Globes 2011 Angelina Jolie in a shimmering green dress with long sleeves Versace exuded the charm of old Hollywood, and Brad Pitt chose a low-key costume, adding to his bow tie and dark glasses, giving his image a little bit of mystery.
02. Ellen DeGeneres and Portia de Rossi.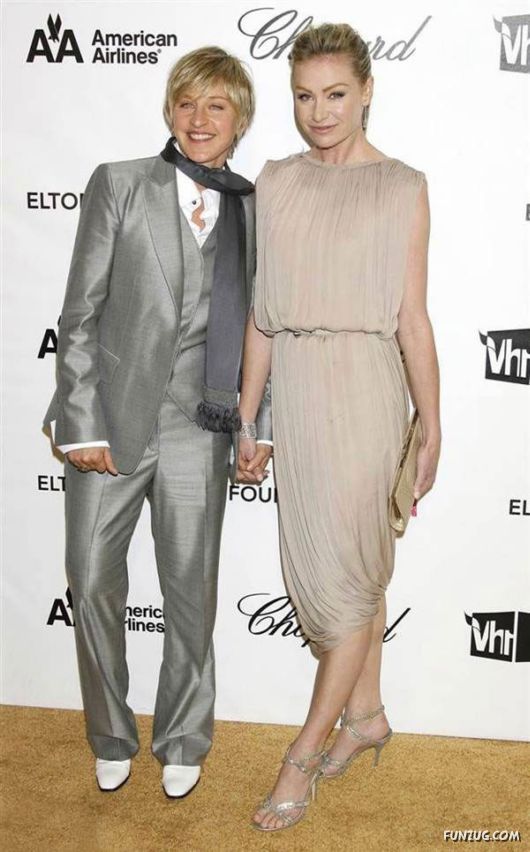 Ellen DeGeneres and Portia de Rossi happy to demonstrate their diametrically opposed preferences in clothing. Portia loves feminine style and the latest fashion news, while Ellen always wears pantsuits, preferring to designers such as Dolce & Gabbana and Gucci.
03. Diane Kruger and Joshua Jackson.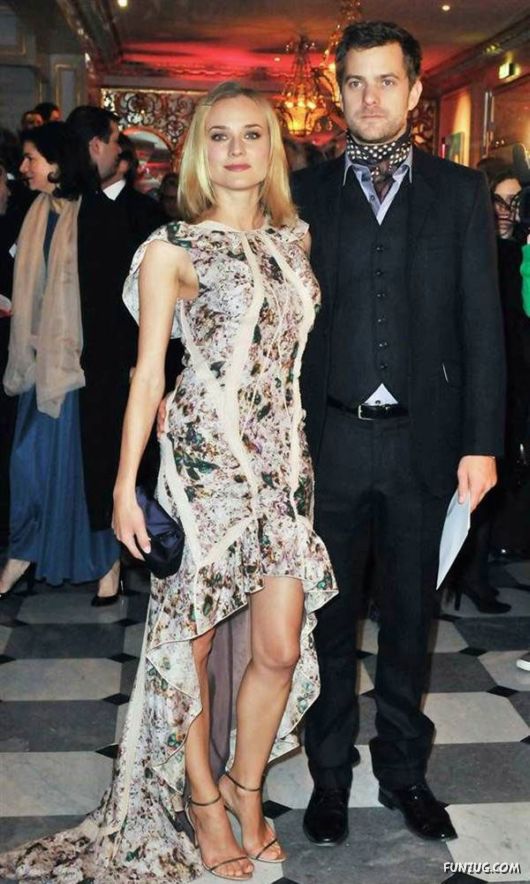 Diane Kruger and Joshua Jackson loves choosing outfits risky to enter the red carpet. The thirst for adventure leads Diane Kruger choose dresses from Karl Lagerfeld and Nina Ricci on the catwalk. Jackson is usually inspired by the sight of his friend, adding to his usual dark triple bold strokes, like this exotic neckerchief.
04. Claire Danes and Hugh Dancy.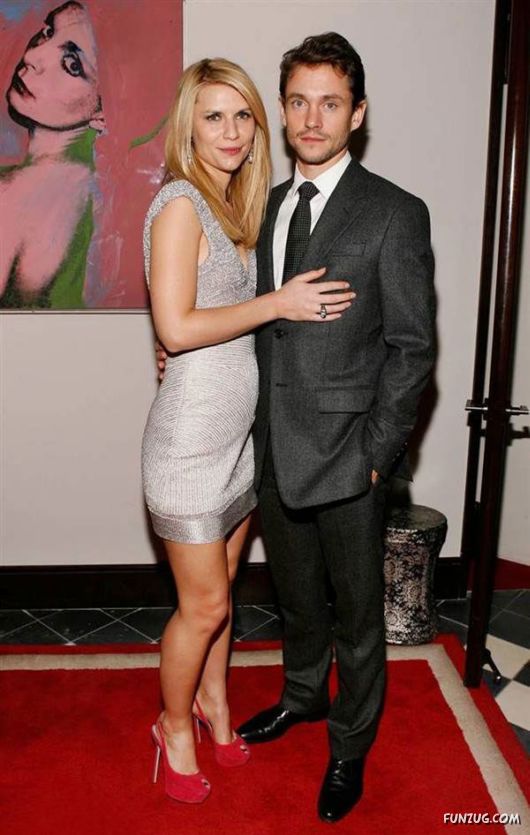 At any event, this pair comes in a very elegant dress. Claire Danes is very fond of sophisticated dress from Narciso Rodriguez, and highlighting the shape model of Herve Leger (pictured it exactly in a dress), and Hugh Dancy remains faithful to the brilliant costumes of Kevin Klein.
05. Giselle Beyonce and Jay-Z.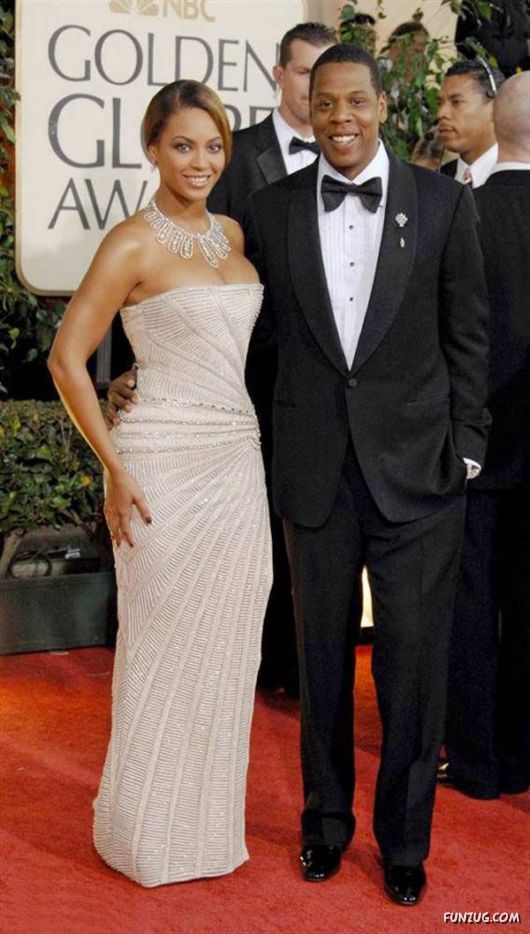 These influential figures of contemporary music passionately engaged not only in music but also fashion. Beyonce creates collections for the fashion house House of Dereon, which is co-owner of her mother. And Jay-Z is developing a hip-hop clothing for Rocawear. On the red carpet at the singer appears in glamourous outfits by Giorgio Armani, Elie Saab (as pictured) or Versace. Jay-Z prefers smooth costumes from Tom Ford.
06. Will Smith and Jada Pinkett-Smith.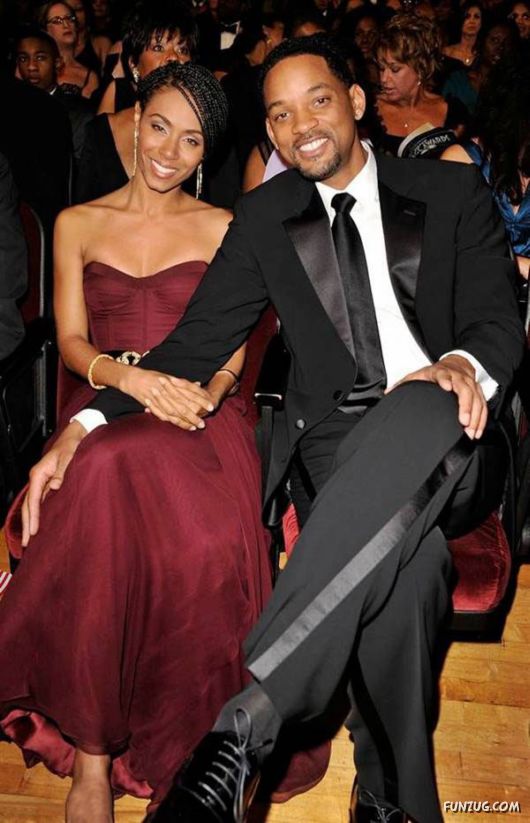 Nature is very generously presented the couple with beauty and charm, so they can afford to wear anything you want. Jada Pinkett Smith loves bold colors sparkling dress from Roberto Cavalli and Monique Luiller (as pictured). Will Smith, a supporter of suits and tuxedos with small silk inserts.
07. Gwen Renee Stefani and Gavin Rossdale.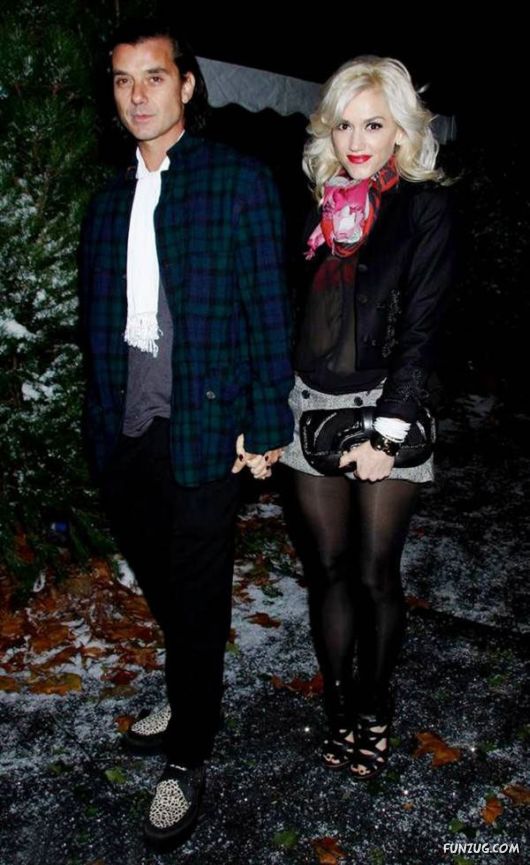 Gwen Renee Stefani and Gavin Rossdale are both followers of the punk-style glamor, both on stage and in everyday life. Here, Rossdale said his free way of spectacular leopard moccasins. Attire Mtefani also full of surprises: it combines thin top with shorts, a bright scarf and mesh sandals.
08. Fergie and Josh Duhamel.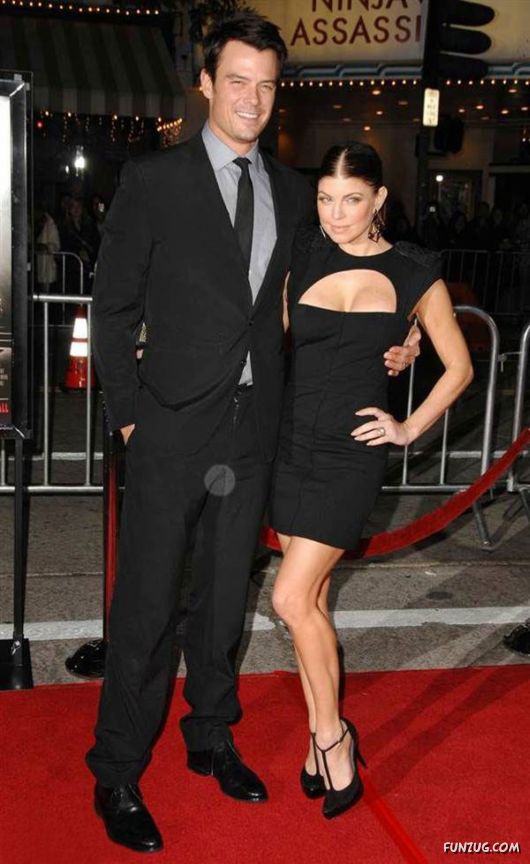 All free from filming and concerts while Fergie and Josh spend together. The singer from Black Eyed Peas stirs interest to the person with sexy dresses and tall heels, while Duhamel preference for strict, but perfectly tailored black or gray suits.
09. Ashton Kutcher and Demi Moore.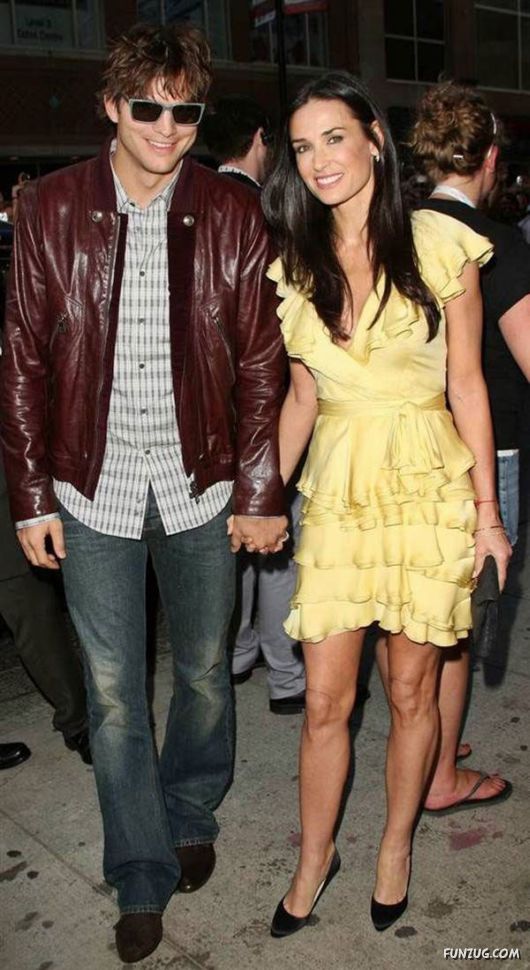 The style of this pair – look young and fun. At the screening of "Family of Jones" Demi Moore came in a yellow dress with lots of frills from J. Mendel, and Ashton Kutcher this time opted for a leather jacket and a retro-style glasses in the 80's.
10. Heidi Klum and Seal.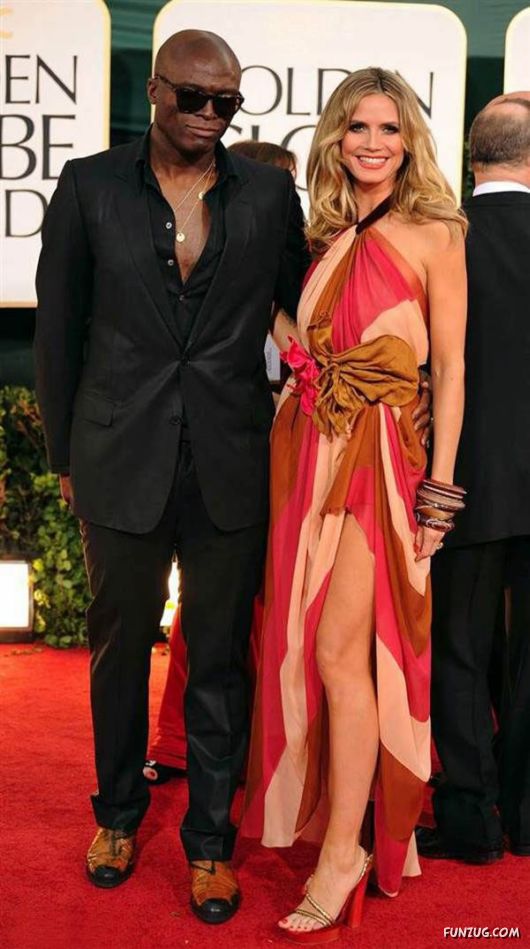 Super model Heidi Klum and holder of three music Grammy Forces are a fashion as to any sport. Heidi Klum likes to wear very visible things, such as multi-colored dress by Marc Jacobs, where she attended the ceremony Golden Globes. Forces are also not afraid to wear the latest delights of men's fashion – for example, that these two color shoes.
11. David and Victoria Beckham.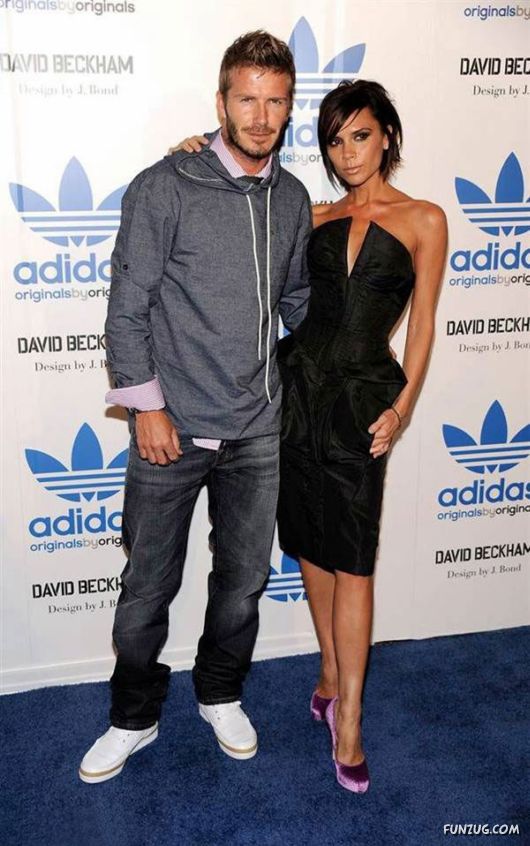 This pair is always dressed so that it attracts attention. Victoria rarely wears any thing not on an outstanding designer. Usually she wears dresses accentuate the figure and gorgeous shoes (as in the photo: dress by William Tempest, shoes by Brian Atwood). David recently suddenly switched from beautiful suits to more "everyday" items such as jeans and a hoodie. In this attire he appeared at the launch of her clothing line Adidas Originals.
12. Jennifer Lopez and Marc Anthony.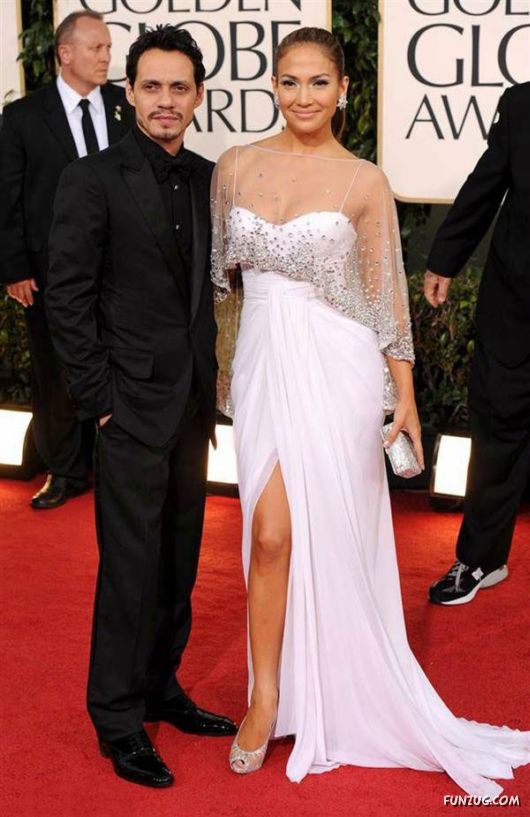 This couple is dressed very modestly, then defiantly sexy. At the last ceremony of the Golden Globes they appeared in the clothing that combines yourself these two poles: Jennifer Lopez modestly draped in a white dress by Zuhair Murad, and Marc Anthony have chosen the coal-black suit and shirt from Gucci.
13. Sarah Jessica Parker and Matthew Broderick.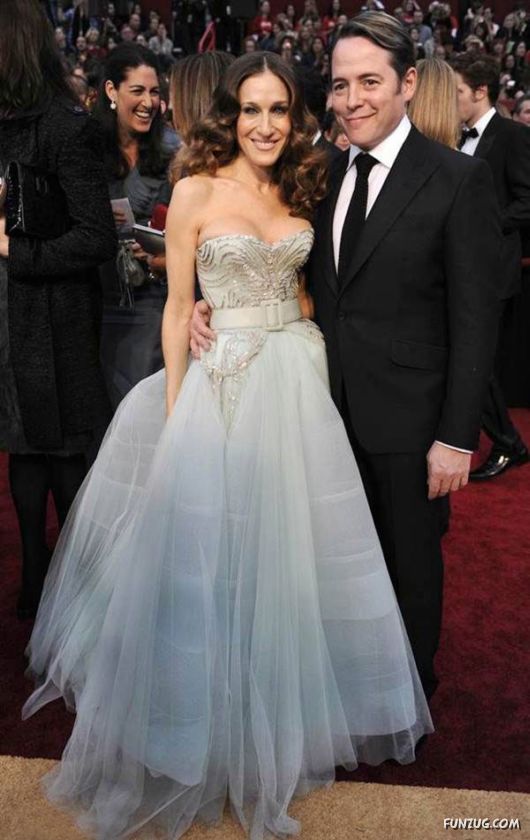 Sarah's outfits and her husband Matthew is always perfectly complement each other when they go out on the red carpet. Parker has always been a great connoisseur of fashion and have always gravitated towards the ultra-feminine products of Christian Dior. And Broderick in his traditional suit with sharp lapels makes its way more expressive.
14. Barack Obama and Michelle Obama.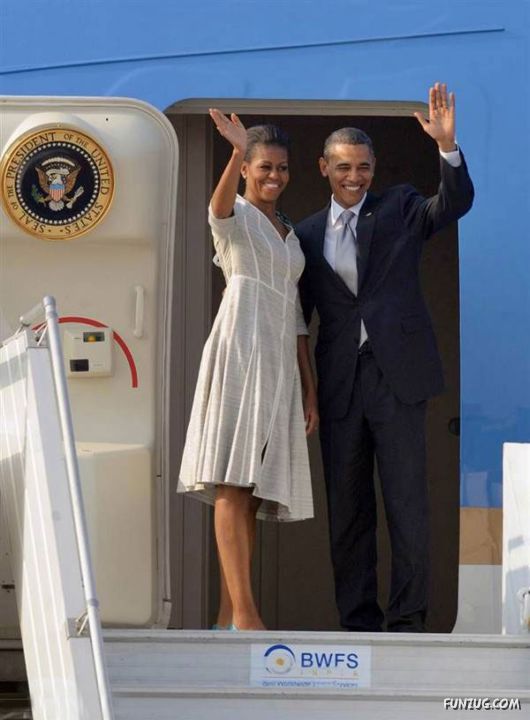 The president and first lady, Michelle Obama became the legislature of a new fashion in the White House. In the wardrobe of the First Lady of America are represented, and the creation of famous designers such as Oscar de la Renta, and models created by independent artists such as Naeem Khan. President Obama diplomatically chooses suits from Georges de Paris and of his favorite Chicago designer Hartmarksa.