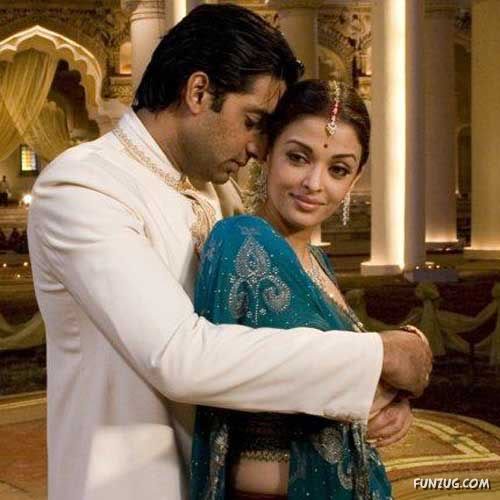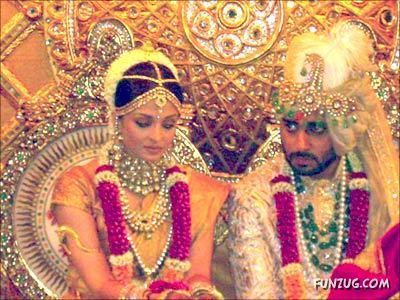 Aish – Abhi
As Ash-Abhi get set to celebrate their second wedding anniversary,
here's a look at Bollywood's wedding album.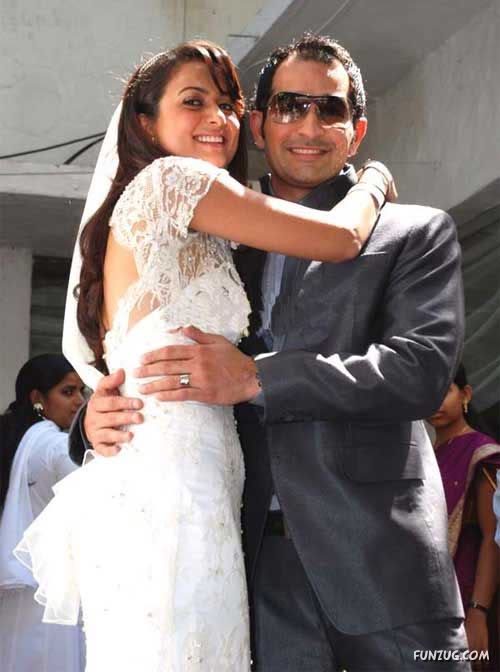 One of the most high-profile marriages has been of Amrita Arora with longtime boyfriend Shakeel Ladak.
Since both of them come from different religious backgrounds, they had a Christian wedding as well as a nikah.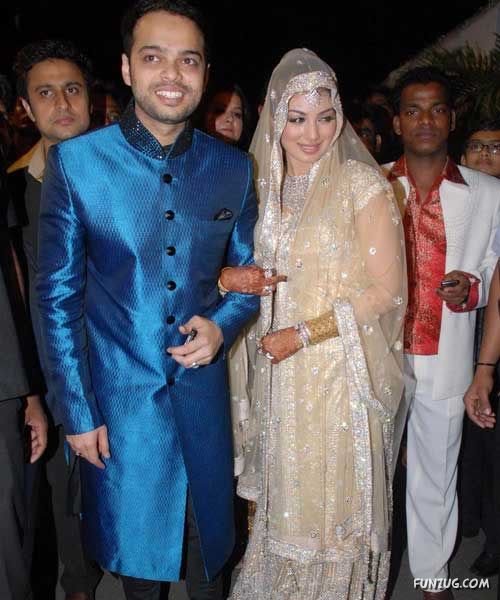 Another celebrity wedding this year was of Ayesh Takia and Farhan Azmi.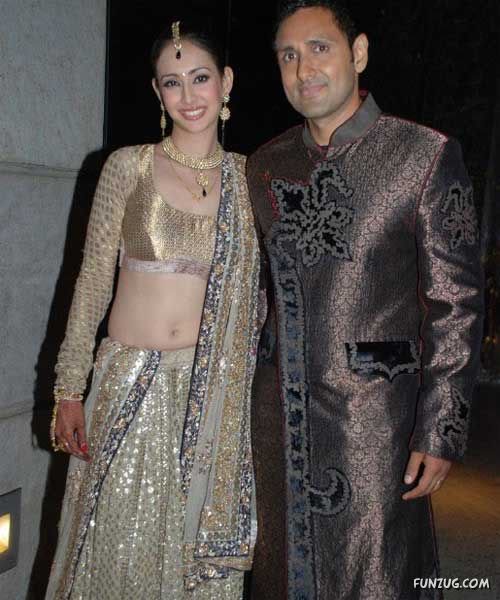 Preeti Jhangiani and Pravin Dabas also tied the knot this year.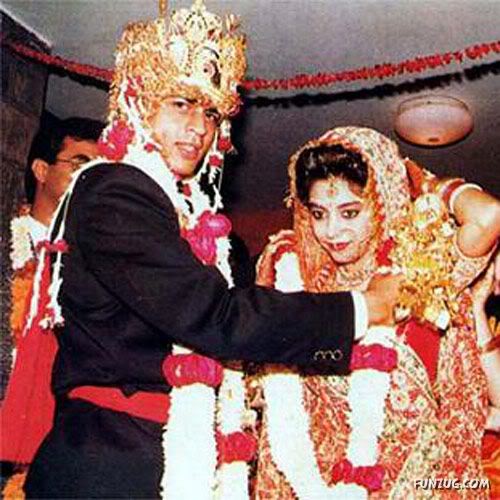 Among those who've been married for a while now, there is Shah Rukh who married Gauri in 1991.
The duo have two kids together – Aryan and Suhana.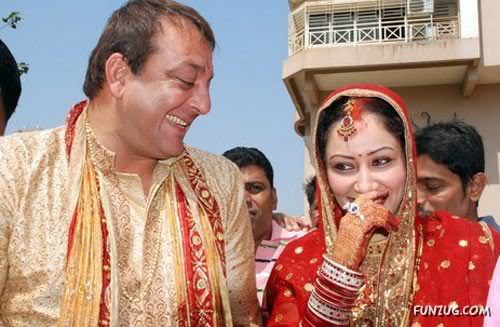 Sanjay Dutt married Manyata early in 2008. This is his third marriage.
His first wife was Richa Sharma, the second was Rhea Pillai.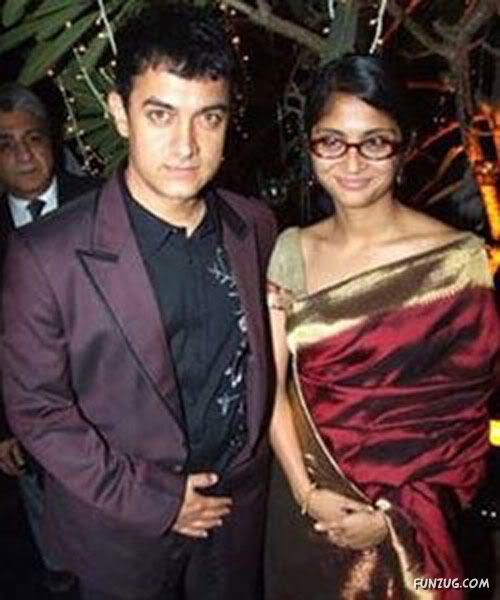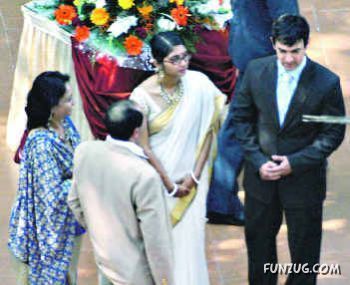 Amir – Kiran
Aamir Khan married Kiran Rao in 2005 and the duo are still together.
This was Aamir's second marriage, the first being with Reena Dutta who was his wife till 2002.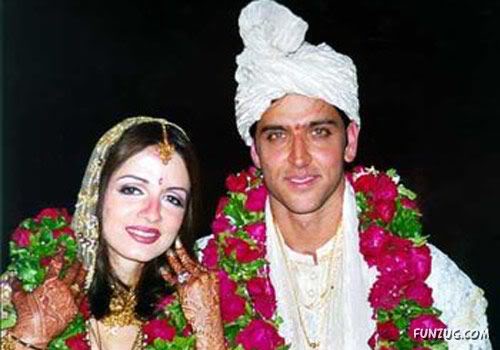 Hrithik Roshan married Suzanne Khan in 2000. Despite recent rumours of a split,
the two are still together and have two kids.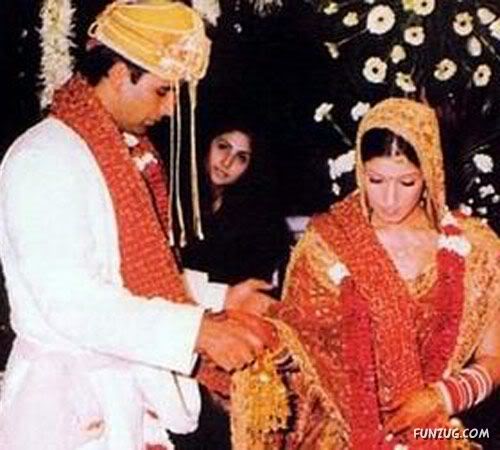 Akshay Kumar married Twinkle Khanna in the year 2001.
Despite many linkups, the two are still together.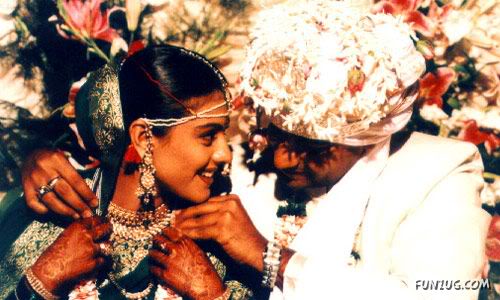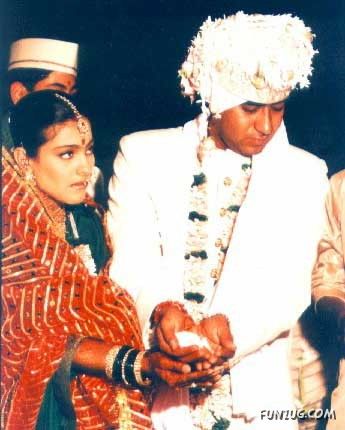 Ajay – Kajol
Actors Kajol and Ajay Devgan married each other in the year 1999. Even though they have completely
different friend circles, the two are about to complete a decade of married life.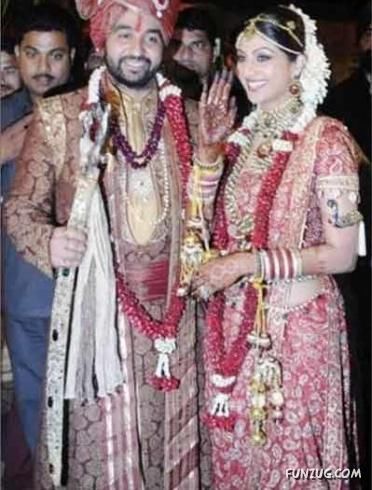 Raj – Shilpa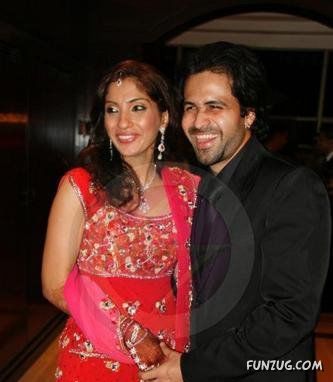 Imran – Parveen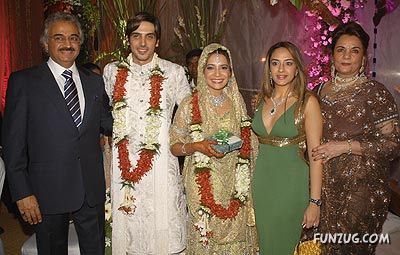 Zayad – Mallika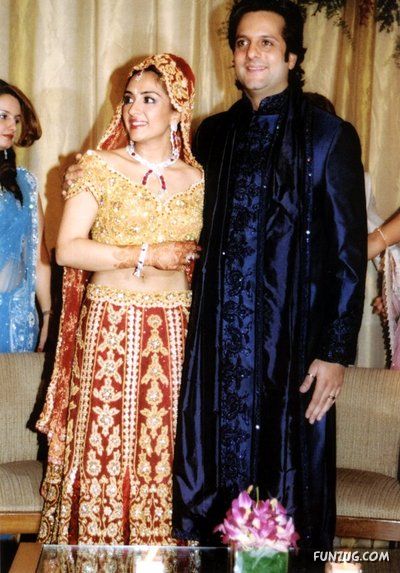 Fardeen – Natasha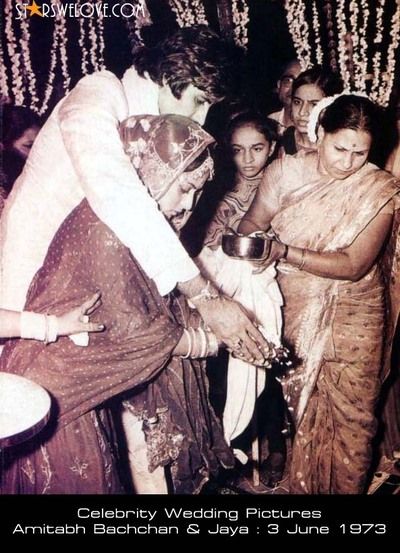 Amitji – Jayaji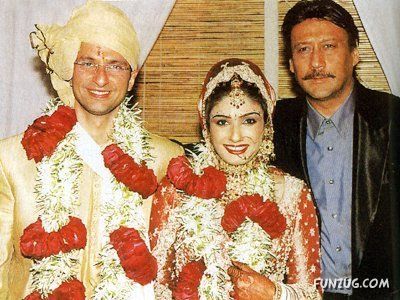 Raveena – Anil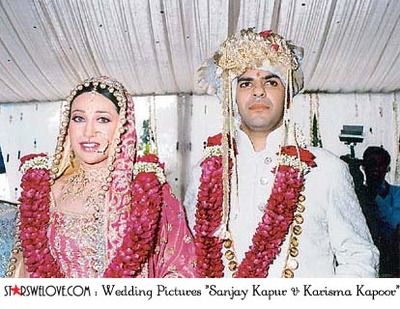 Karishma – Sanjay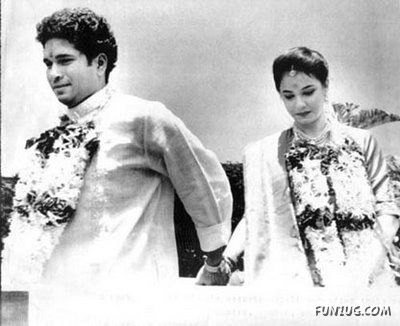 Sachin – Anjali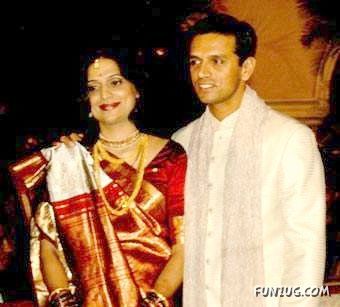 Rahul – Vijeta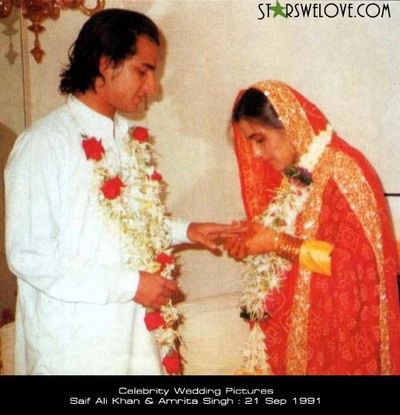 Saif – Amrita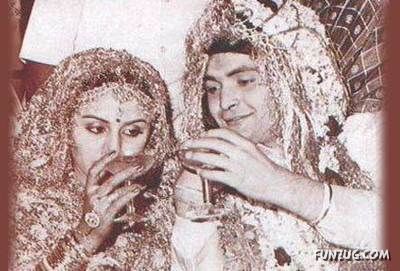 Rishi – Neetu
Randhir – Babita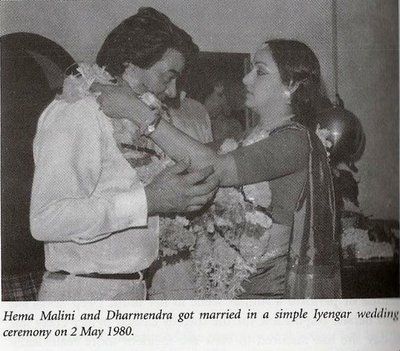 Dharmji – Hemaji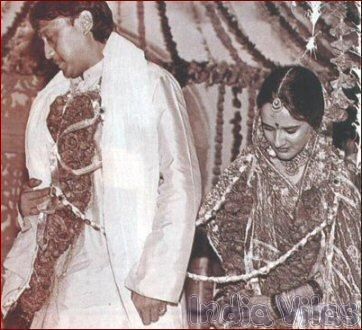 Jackie – Ayesha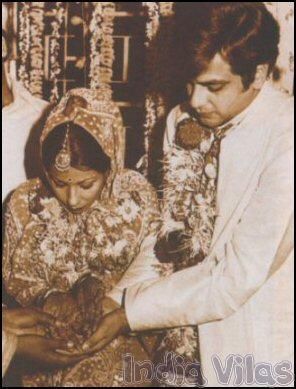 Jintendra – Shobha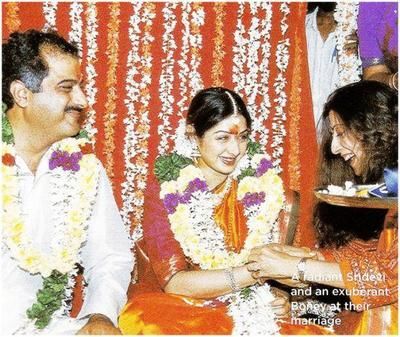 Sridevi – Boni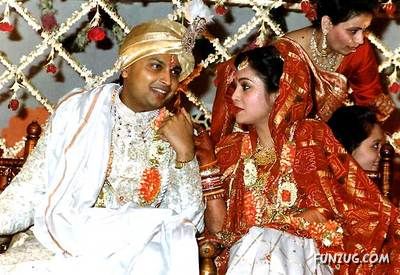 Anil – Tina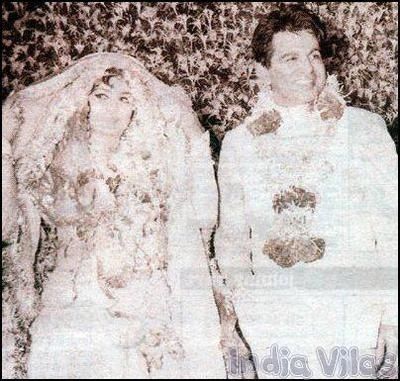 Dilipji – Sairaji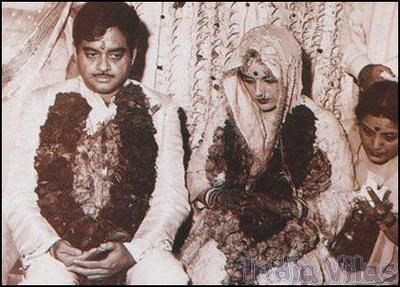 Shatrughan – Punam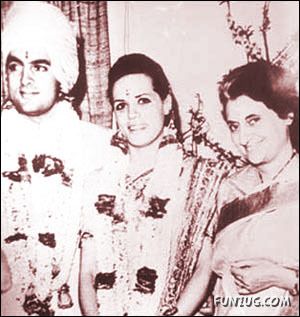 Rajivji – Soniaji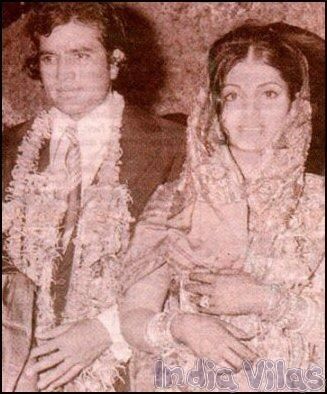 Rajesh – Dimple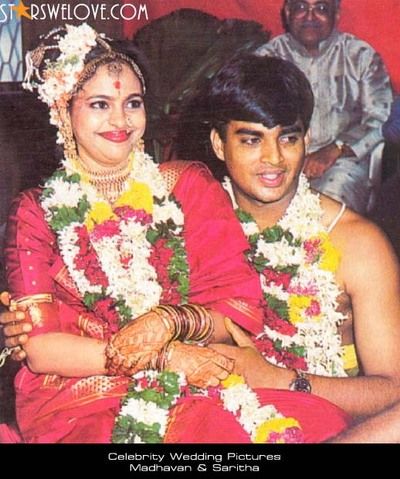 Madhvan – Sarita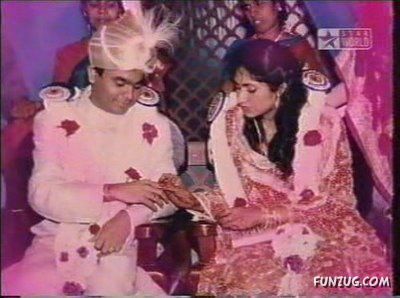 Rahman – Saira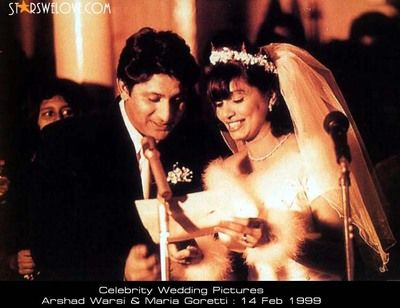 Arshad – Maria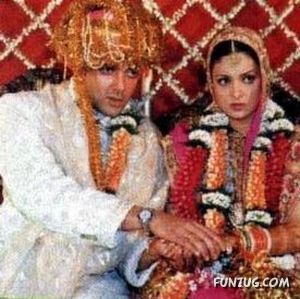 Bobby – Tanya
Veeru – Aarti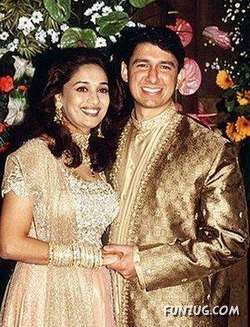 Madhuri – Sriram