We all love doing a bit of online shopping. We can order virtually anything we want and have it delivered straight to our home. We can also send gifts to people all around the world too, but the system isn't perfect. From time to time, many people experience strange deliveries. Have a look at this brilliantly-bonkers collection of 20 times when the home delivery system failed to live up to its billing:
1. The customer is always right.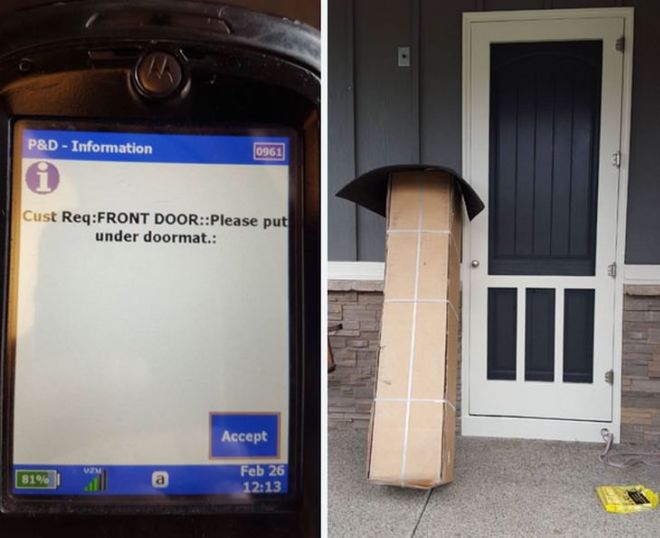 2. Easy to do, hard to undo.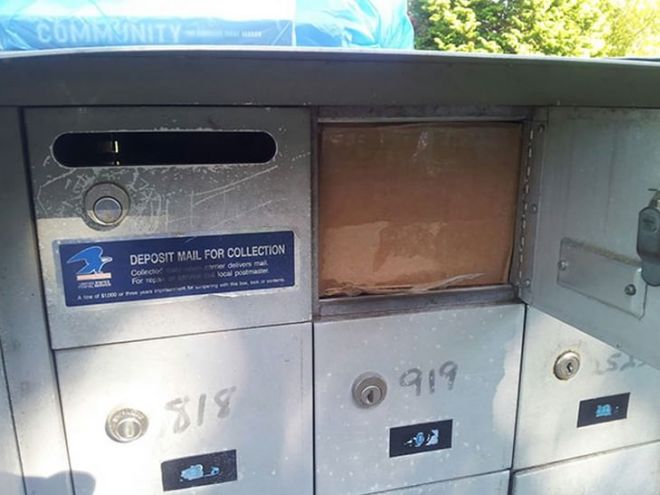 3. Many delivery men are worried we might get robbed, so….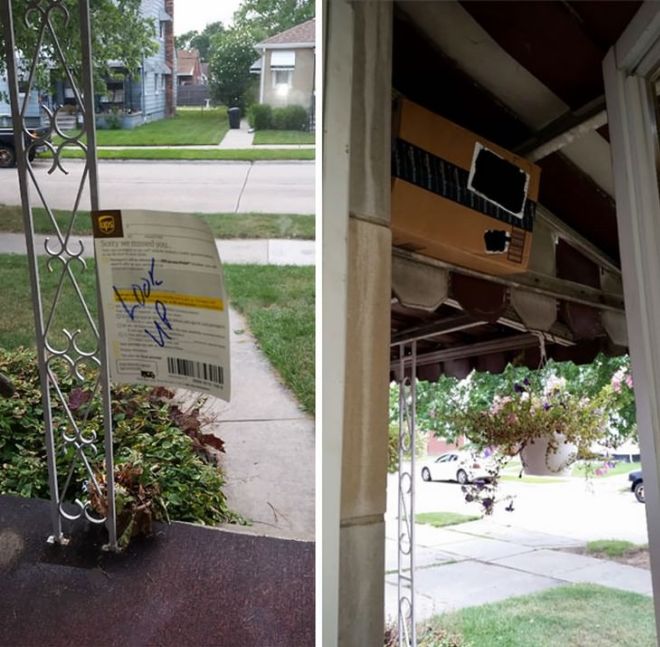 4. This box is safe from the rain.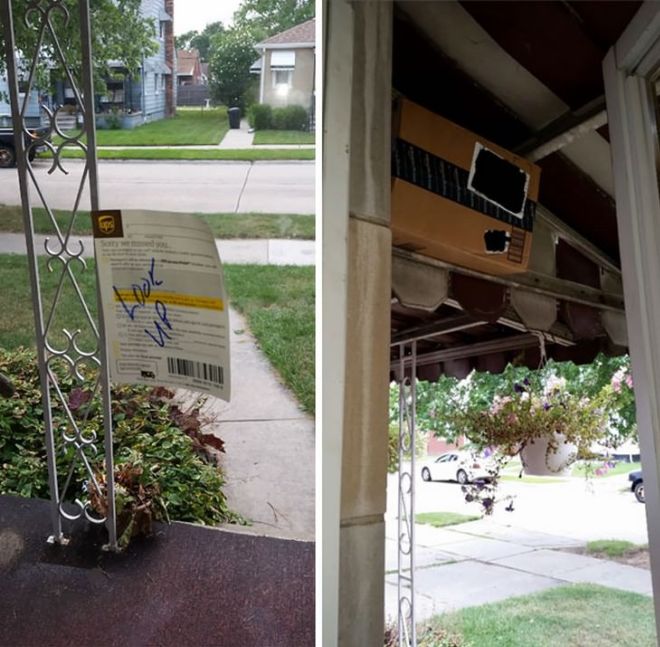 5. Someone's played a lot of hide and seek.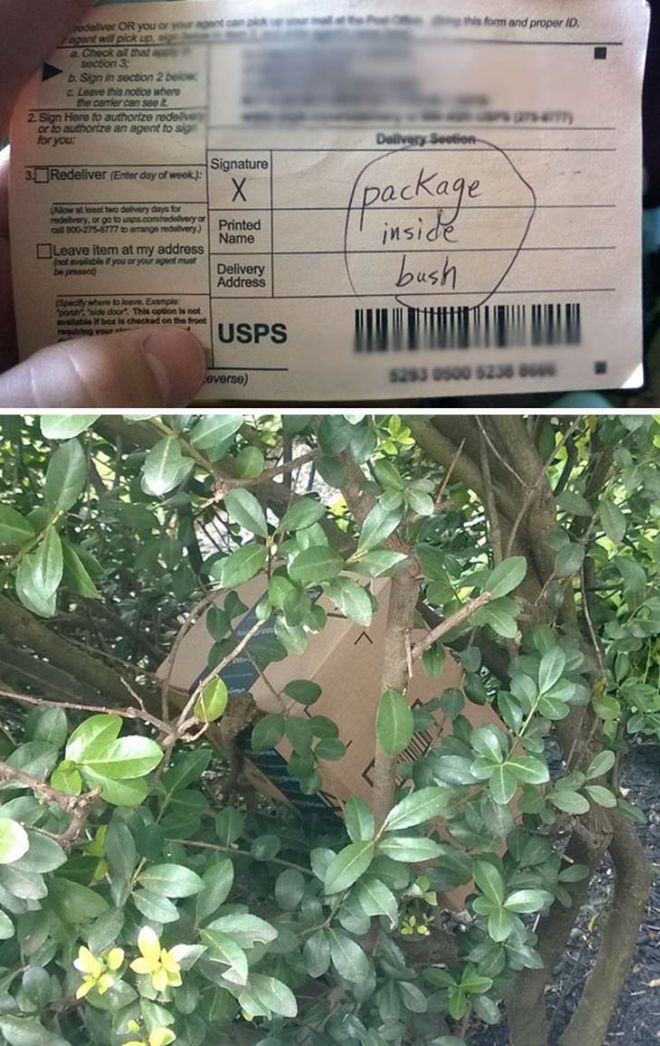 6. No one will see that.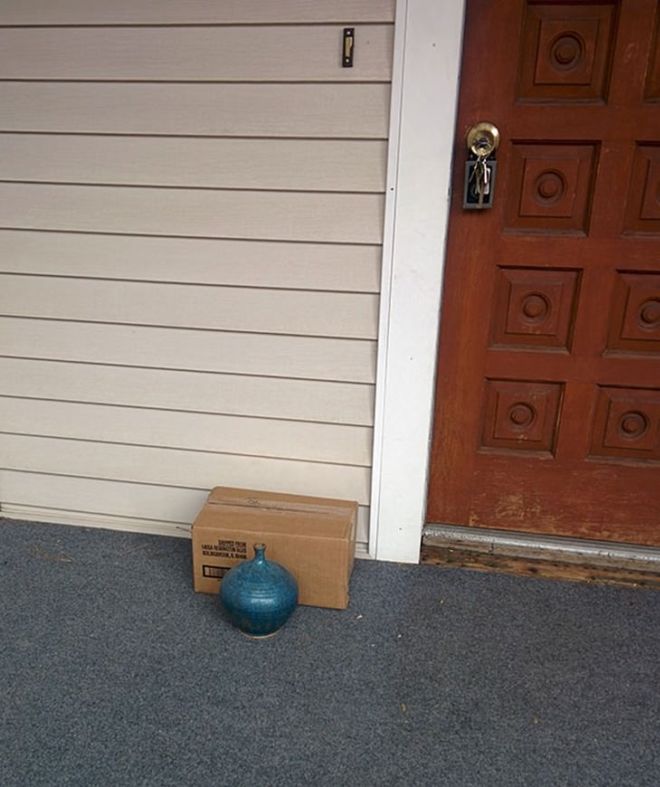 7. Oh my! What goes on in the back of those UPS vans???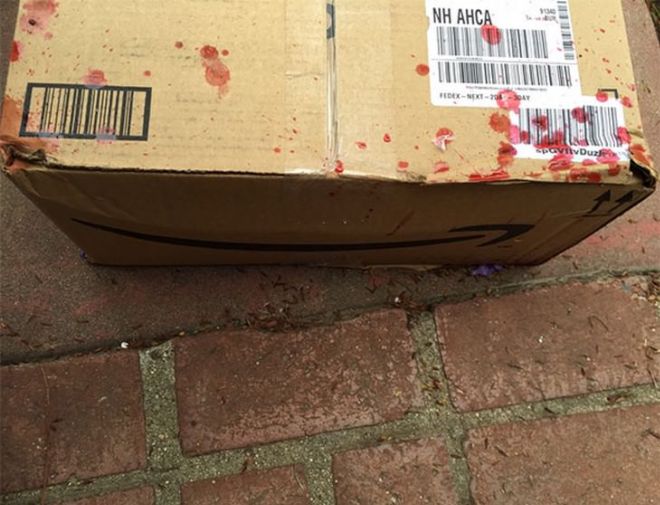 8. Delivery instructions. They're a good idea.