Don't try this at work! Competitors hurl themselves 600ft down hill in wacky office chair championships
Here are a group of guys who always enjoy a good day at the office.
They are the 58 competitors reaching speeds of up to 22mph racing down a steep hill in a sleepy German town.
It was the third running of the German office chair championships – and each year the entrants get increasingly bizarre.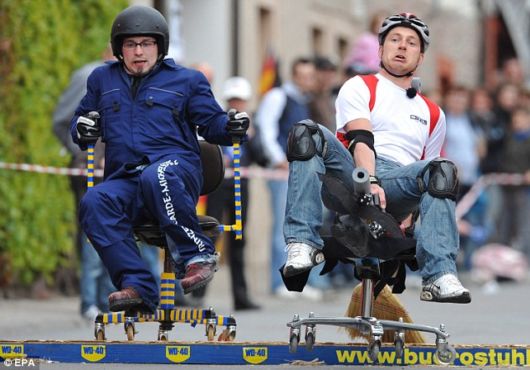 Is this a good idea? Two competitors look scared as their take part in the 3rd German office chair championships in Bad Koenig-Zell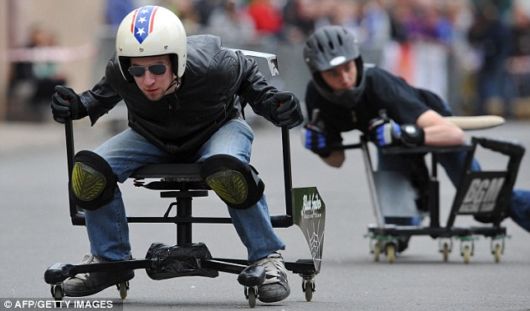 Spectator sport: This man has decked his office chair out with a spoiler and handles to help him go faster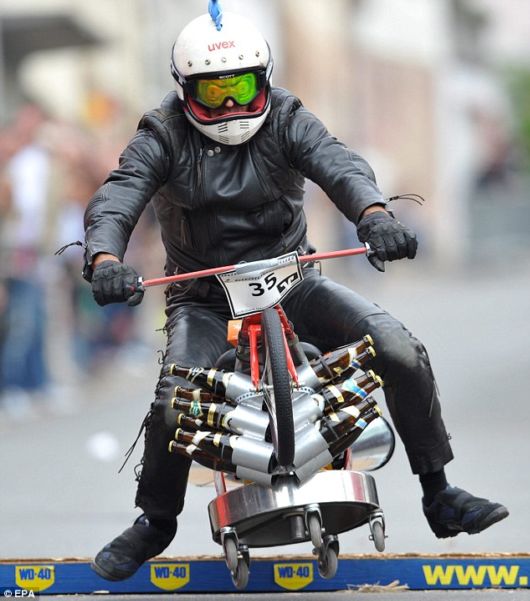 Lift off: Georg Seeger leaves the ground in his beer-themed office chair during the 600ft descent
Pierre Feller, from Luxembourg, took the title in the Bad König-Zell, in Hesse, on Saturday, completing the 600ft downhill run in just 26.95 seconds.
Competition organiser René Karg told www.local.de: 'His lying-down technique was sensational!'
Strict rules are in place for competitors. They are allowed to fit inline skate wheels and handles to their chairs, but no motorised aids are permitted.
Mr Karg added: 'We check each chair in advance.'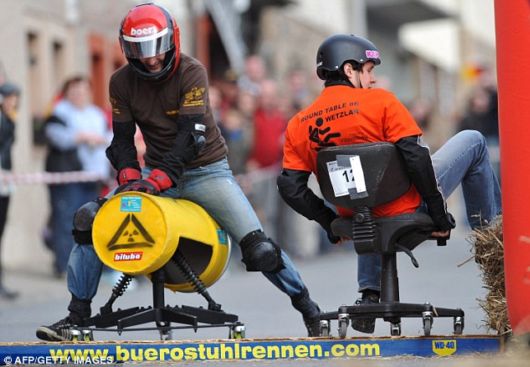 Near miss: Two competitors come close to a crash as they wheel over a ramp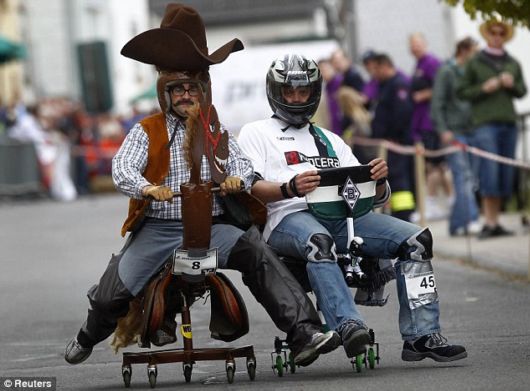 Giddee up: Heiko Winter, left, won the best design for his horse-themed office chair