Bullfighting or tauromachy is a tradition that involves professional performers who execute various formal moves with the goal of appearing graceful and confident, while masterful over the bull itself. Such manoeuvers are performed at close range, and conclude (in Spanish-style bullfighting) with the death of the bull by a well-placed sword thrust as the finale.
Labeled as a blood sport and considered a traditional event by some, or an example of animal cruelty by others, the practice generates heated controversy in many areas of the world, including Spain where the ?classic? bullfighting was born. There is contention between supporters of bullfighting ? who claim it is a long held and culturally important tradition ? and animal rights groups ? who oppose bullfighting due to the suffering of the bull and horses during the bullfight.
Spanish bullfighter Lopez Chaves looks to the crowd in front of a bull during a bullfight in the Maestranza bullring in Seville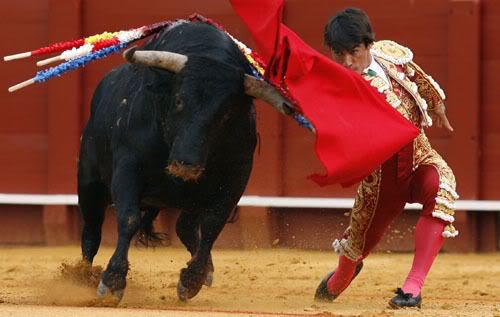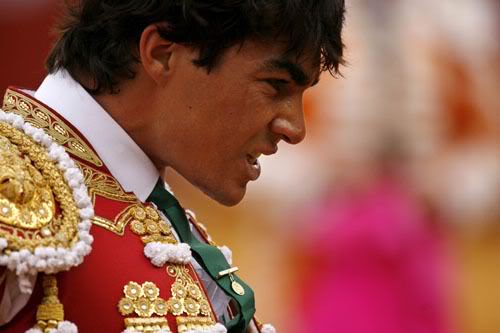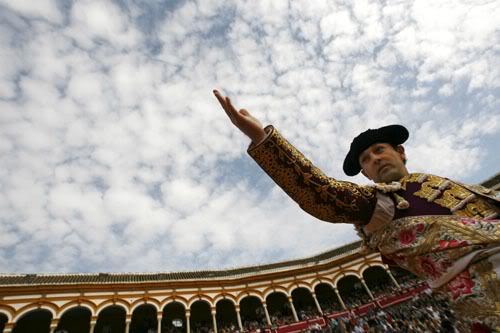 However not everytime these bull fighters were that lucky, sometime embarrassing moments do happen?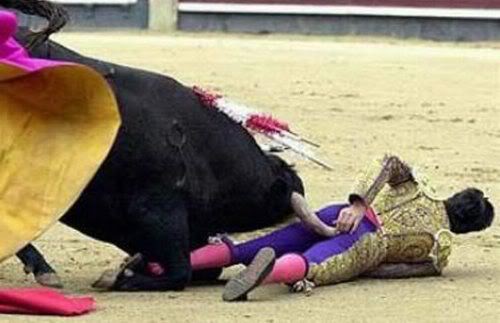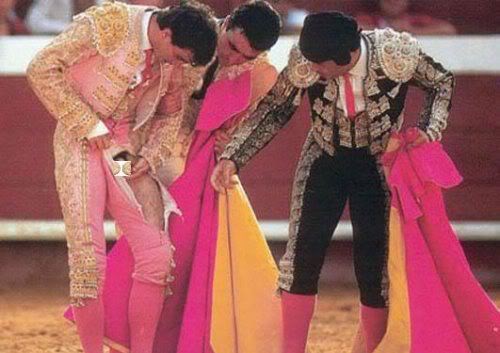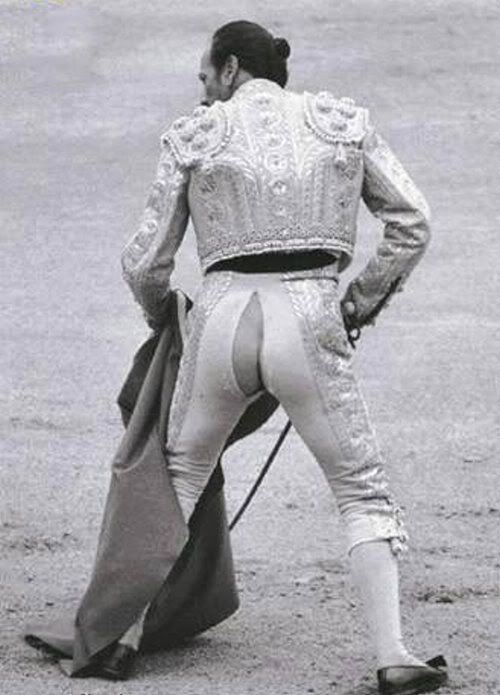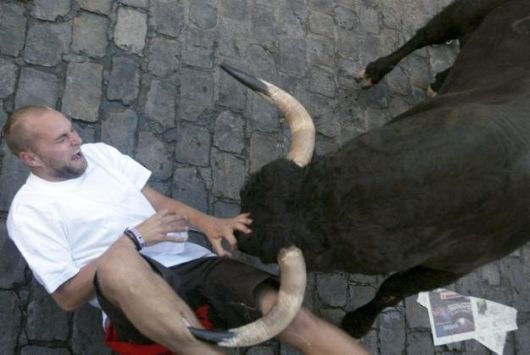 Quite often such games come to an end tragically…In Pamplona people and bulls continued to entertain each other bustle on streets of city. A result of day: seven person are wounded hard. A little, as well as Norwegian Christopher Ness whom you see in a picture, have got off wounds of average weight.