1. Buccal Facial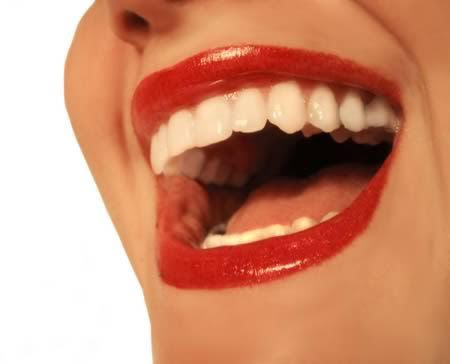 For those unfamiliar with this procedure (and I'm guessing there are many of you), the Buccal is an intense facial massage performed inside the mouth. That's right, inside the mouth. A trained therapist actually puts their hands inside your mouth and massages parts of your musculature where tension is stored in order to promote blood circulation and oxygenation of the skin. Purportedly, this undoubtedly hilarious-looking technique will give you a smoother, tighter complexion and help with jaw issues from teeth grinding to TMJ. Apparently, it's also incredibly painful. Popular in the U.K., Buccal facials haven't spread by word-of-mouth just yet, but give it time. Celebrities including Angelina Jolie, Scarlett Johansson, and Kate Moss have reportedly already opened their mouths and tried it.
2. Fire Facial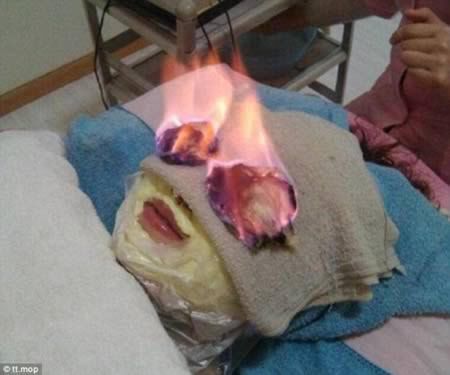 What if you were promised fewer wrinkles, younger-looking skin, and even slimmer thighs ? if you set your body on fire? While that sounds totally dangerous, the Huǒ liáo treatment, or ?fire facial," is gaining serious traction in China, where the spa service originated. The idea behind Huǒ liáo is to place a towel soaked in alcohol and a special "elixir" on the face, legs, or other parts of the body, and then light it on fire for a few seconds. This action apparently stimulates the skin and addresses dullness, sagging and wrinkles. Huh.
3. Slapping Facial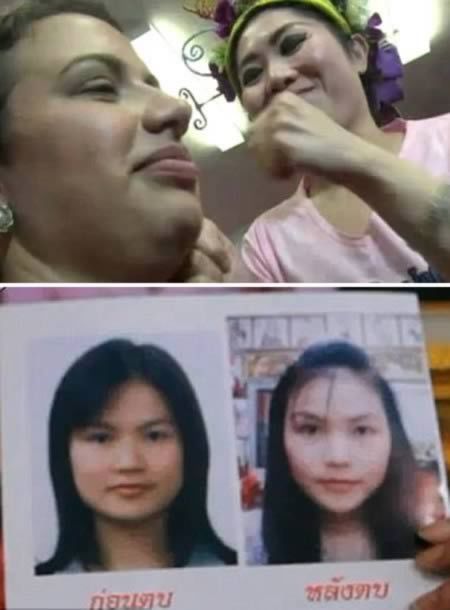 A Thai natural health practitioner claims she can turn back the clock simply by "face-slapping." The traditional technique is said to erase wrinkles, shrink pores, and tighten the skin without surgery by using slapping, kneading and massaging of the area instead. Rassameesaitarn "Tata'" Wongsirodkul, who was trained in Thailand, says she is the first face-slapping beauty therapist in the western hemisphere, and charges $350 for each 15 minute session at her San Francisco salon.
4. Vampire Facial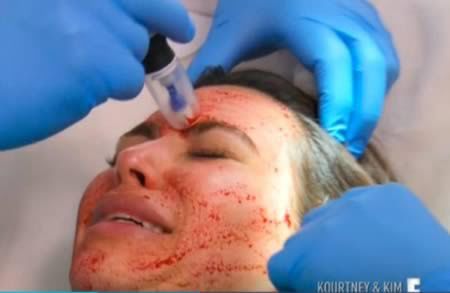 For years, we've been hearing about the "vampire facial," a skincare treatment that involves drawing blood from a patient and reinjecting it under the skin in order to achieve a healthy, youthful glow. The made-for-horror movie cosmetic procedure is gaining popularity in the U.S. because it's an "organic alternative to those that require chemical injections," according to Dr. Sam Lam, a double board-certified facial plastic surgeon based in Dallas, Texas.
We still can't see ourselves trying this blood-sucking beauty treatment. However, one brave soul finally took the plunge so we could all see the results: Kim Kardashian. The reality TV star, who's currently pregnant with Kanye West's baby, was caught on camera crying out in pain as the doctor drew blood from her arm and re-injected it into her face.
5. Bird Poop Facial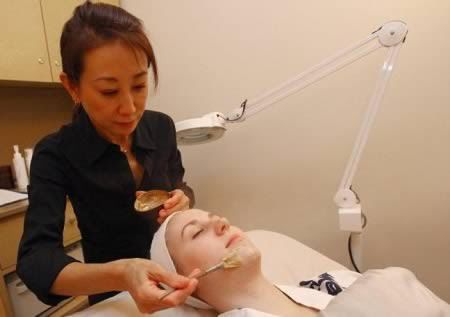 Yes, you read it correctly. It's a facial? using bird poop as its main ingredient.
Nightingale excrement, collected from the Japanese island of Kyushu, is being hailed as the hottest beauty wonder product. Part of the Bird Poop Facial at New York's Shizuka Spa, and the rather more romantic-sounding Geisha Facial at London's Hari's, the unique ingredient is said to leave skin with a healthy shine as it acts as an exfoliant.
Dried under UV lights, the excrement is mixed with rice bran and water in the spa and applied as a face mask. The £135 treatment is nothing new to the A-list, however – both David and Victoria Beckham have long been fans.
6. Bee Venom Facial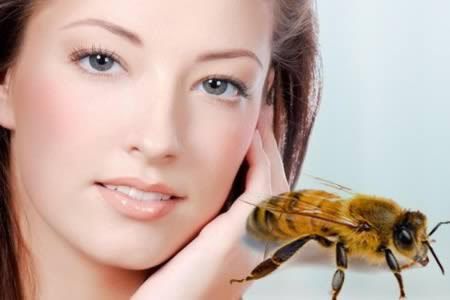 This new anti-wrinkle cream is creating a big buzz in the world of cosmetics – because it's made from bee venom. Cosmetic maker Rodial has just launched a new skincare line called Bee Venom, which is clinically proven to halt the damaging effects of menopause on the face.
Kate Middleton supposedly received this facial prior to her wedding day. Although it's been hyped as a needle-free alternative to Botox, in reality the bee venom acts as a natural skin plumper, temporarily increasing blood flow and giving skin a healthy, English rose glow.
7. New York Post Page Six Facial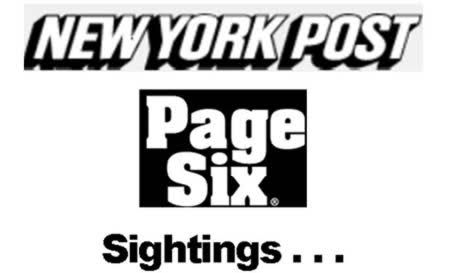 No, you're not left with the New York Post lying on your mug for 20 minutes. Named after the famed gossip column Page Six, which runs daily in the New York Post, this customized facial gives the spa-goer a specialized treatment that focuses on the client's particular needs.
This treament has no connection to the Post's gossip column, except for the fact that clients who have this facial might want to look like the celebrities it chronicles. This facial is specifically customized for each client. The price is $125.
8. Solid Gold Facial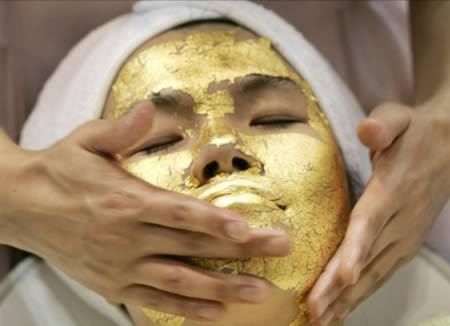 Why not add a little bling to your beauty routine? Now you can — if you live in Florida and have enough cash to dish out for the, wait for it, 24 carat gold facial. Yep! Mar-a-Lago in Palm Beach offers spa patrons the opportunity to have their entire body painted in gold. The thought is that karats can help stave off cellulite and prevent aging.