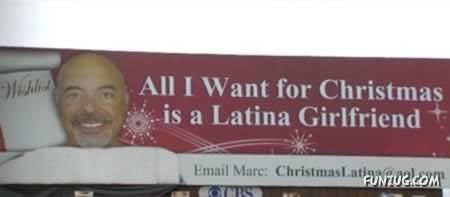 One millionaire in San Diego really knows how to put himself out there. Real estate mogul Marc Paskin put up a billboard with a simple, if offensive, message and an AOL address: "All I Want for Christmas is a Latina Girlfriend." Paskin did his homework (which only makes us cringe some more); he put the billboard up in Barrio Logan, a mostly Latino neighborhood in San Diego.
If only I wasn't married yet?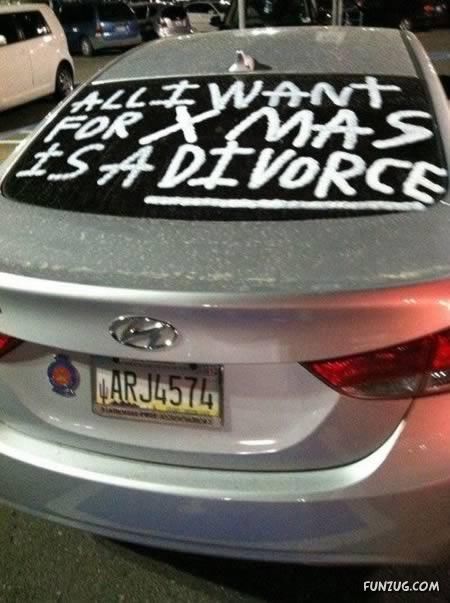 I don't think Santa can help you with that.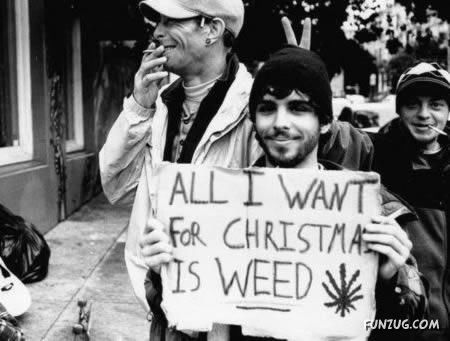 I don't know if Santa is allowed in prison.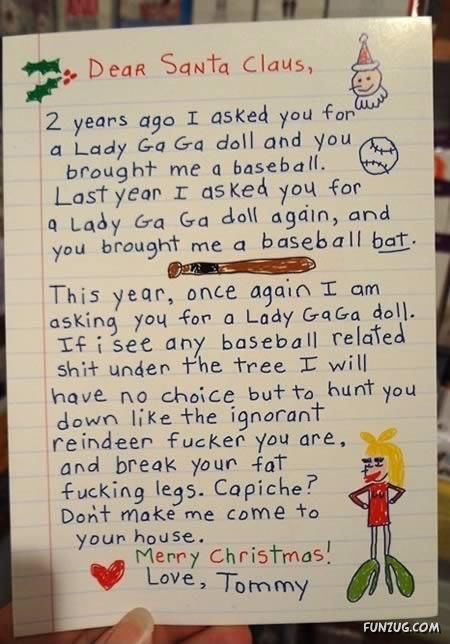 Poor Tommy.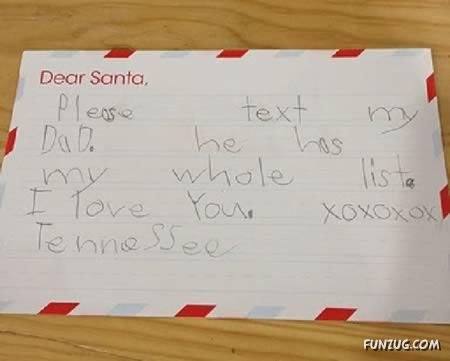 Modern kid.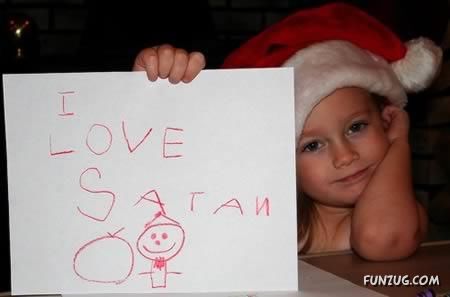 Modern kid.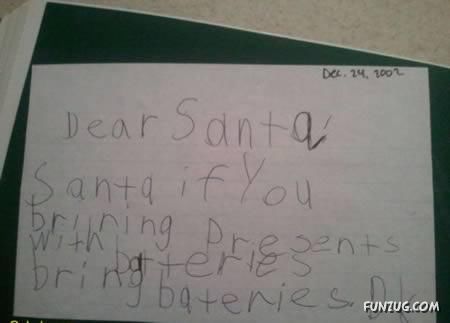 This is so obvious, yet so many Santas mess it up.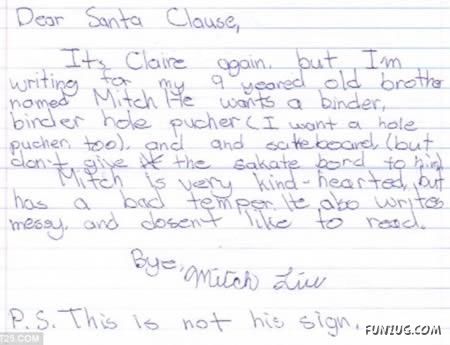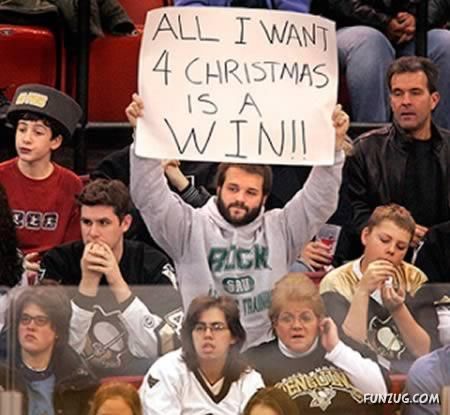 Hockey fan.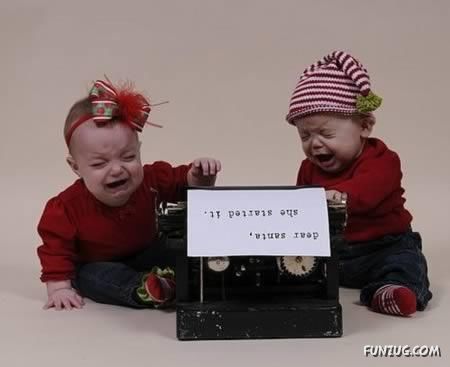 Dear Santa, she started it.