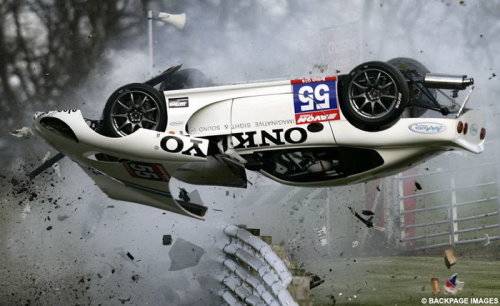 The British GT4 Championship driver Hunter Abbott not only emerged alive from the tangled wreckage after crashing at 100mph but did not even break a single bone. 10 minutes into the first race of the season when he left the track at 100 miles per hour trying to negotiate The Cascades, an S-bend on the Oulton Park circuit in Cheshire.
The crash happened in dry conditions, shortly after the start of the hour-long race, the first of the British GT Championship season.
His Ginetta G50 smashed through a crash barrier, went airborne, thudded into the ground, rolled about three times, landed on its roof and burst into flames. Then the driver walked out alive and well enough to assist the stewards in putting out the flames around his racing suit.

The race was temporarily halted as Abbott, in his mid-twenties, was helped into an ambulance. His car, thought to be brand new and worth more than £50,000, was destroyed.