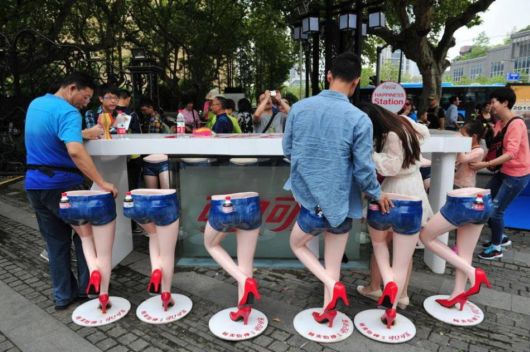 Tired of hours of work-out in gym? Having problem picking the right outfit that makes you stand out amongst all? Sit on these stools, and they can turn ANYONE into a charming lady in bar.
These stools are seen in East China?s city of Nanjing, and they become an instant hit both off and on the Internet.
Featuring tight jean shorts and red high-heels and posing all tantalizing positions, who can resist the temptation to sit on one of these pairs of legs and take a picture to show off to friends?