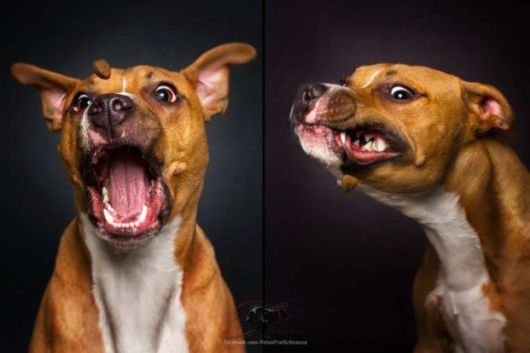 German based photographer Christian Vieler takes funny photos of dogs as they jump and move to try and catch food, resulting in some pretty hilarious photos that capture the various faces and expressions they pull as they try to catch their treats, but despite the joy you'd think dogs would feel receiving treats that isn't always the case.
What Vieler's photos actually capture are a range of expressions, from excitement and happiness to confusion and even sadness. This in fact Vieler's intention as he sets out to capture the exact moment that the dog is looking as cute or as funny as can be. As you can see from the photos below, each dogs reaction is priceless.
You can see more of Vieler's photos on his 500px, Facebook and Instagram.