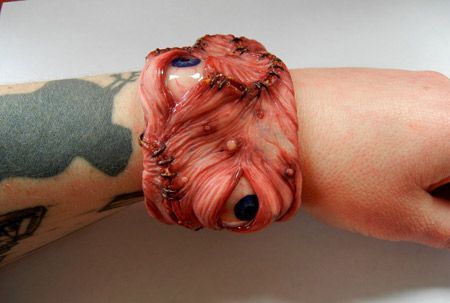 Dogzillalives, maker of horrifying light switch plates, made this beautiful cuff out of polymer clay over aluminum.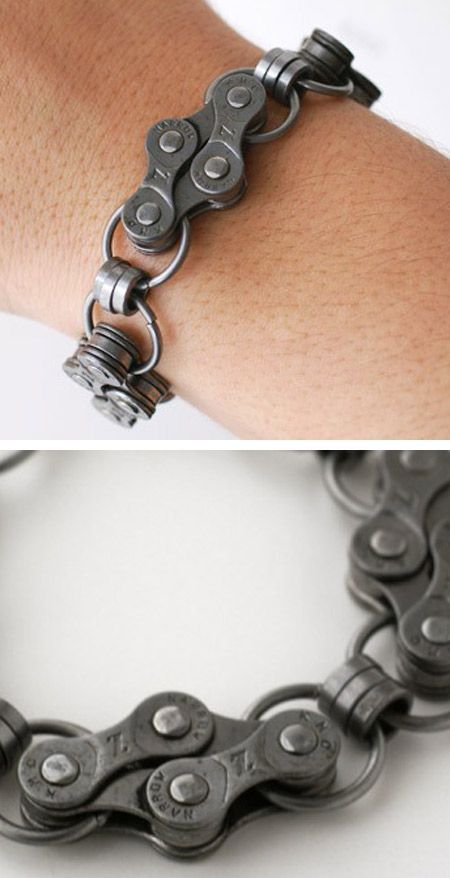 Check out this super-cool bracelet designed with bike chain parts! Each bracelet is hand-crafted with a new chain that's been finished for a sleek, darker finish. The parts have been linked together with circular rings for a totally unique look!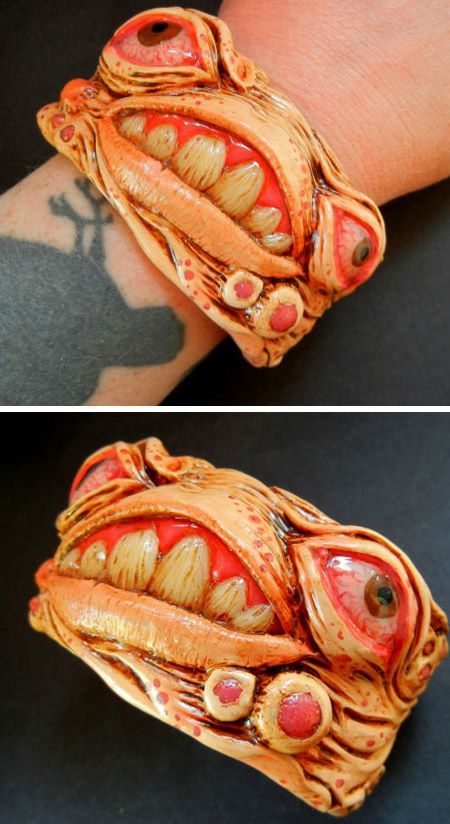 This cuff is made with polymer clay and painted with acrylics. It has the face of a weird human-frog hybrid looking thing with a set of plaque-covered chompers.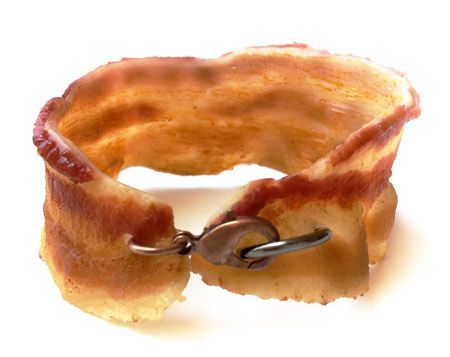 More wearable meat from the Meat-cessory Collection is the Bacon Bracelet. Made from 100% animal free material, each bracelet is hand sculpted and painted. Each piece of bacon measures between 6-8" inches and attaches with a gun-metal clasp and jump ring.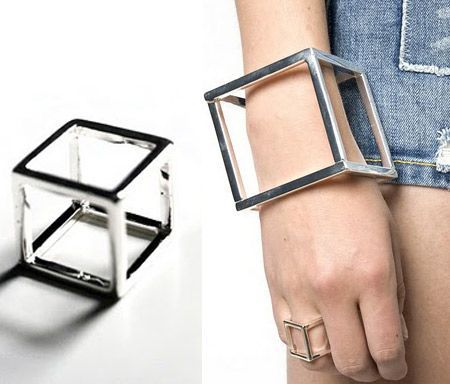 This geometrically delicious cube set was created by Cheap Monday and includes a fun cube bracelet and cube ring.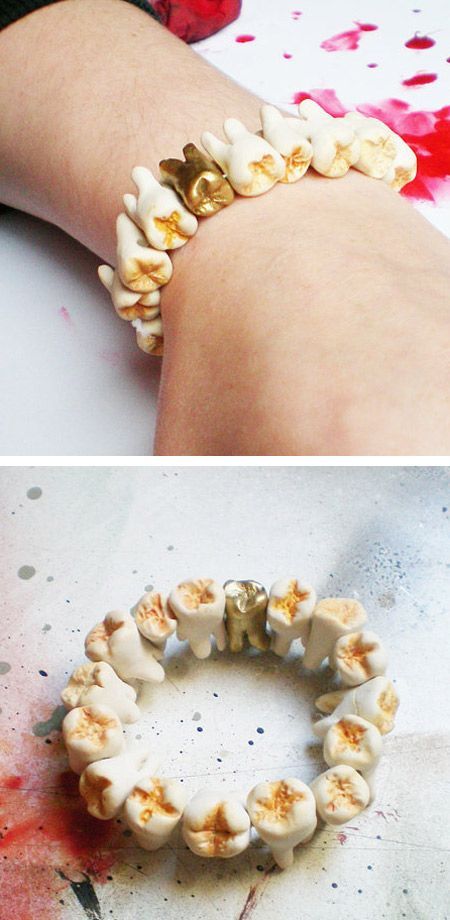 This bracelet is a little shocker for your wrist that will definitely attract much attention, and not only on Halloween.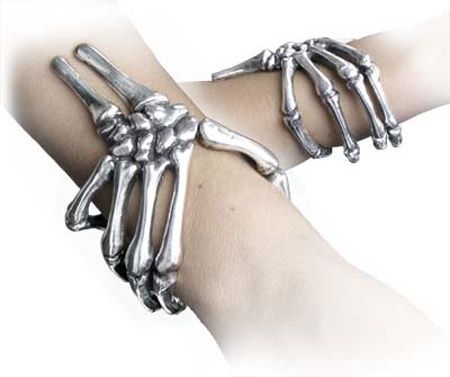 It may be a little odd to be wearing a skeleton's hand around as a bracelet. Maybe you like it because it is morbid or maybe you like it because it makes you feel needed. Either way it is just plain weird.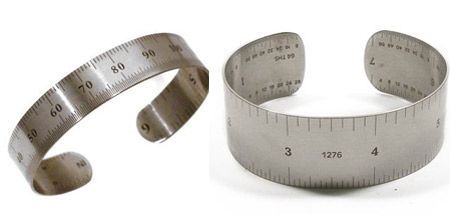 A fashion statement for the metric lovers out there! A seriously hip bracelet made out of high grade stainless steel. Metric measurements are etched on the outside while an English ruler is cleverly hidden on the inside.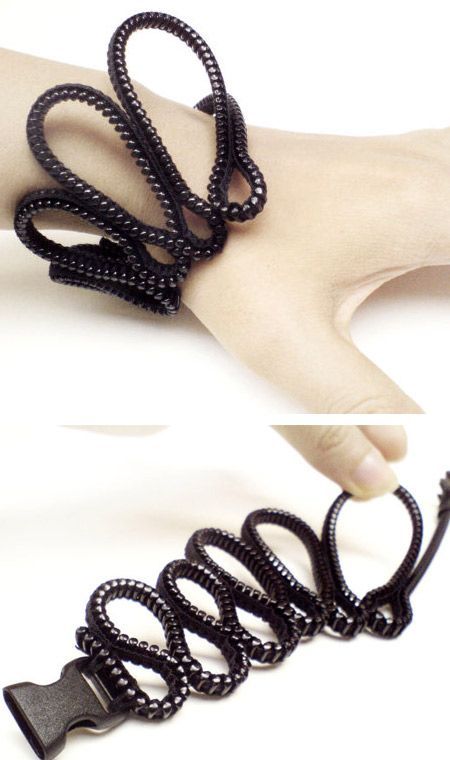 This plastic zipper bracelet is made by Zipper Jewelry Shop.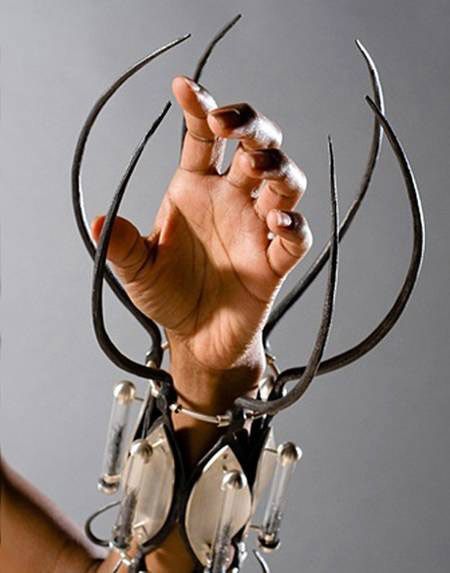 Designed by Rebekah Frank this crazy jewelry is nothing else but a metal bracelet featuring claws and thorns everywhere, ready to attack.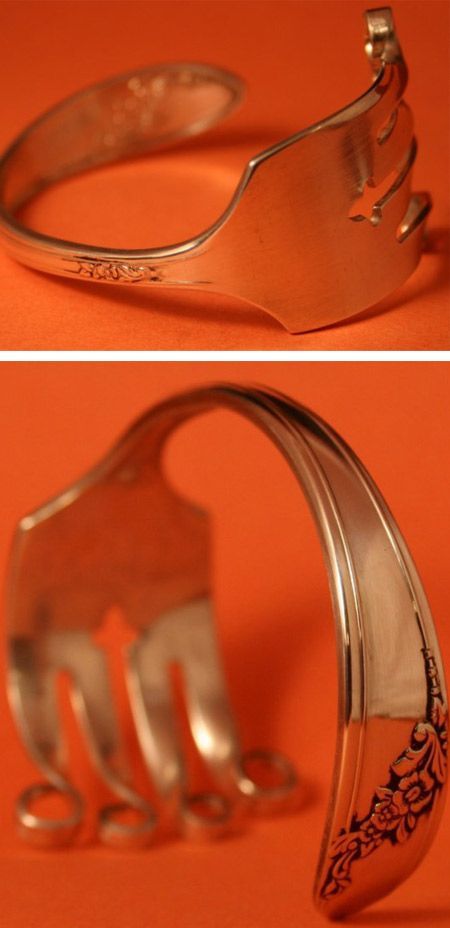 Fork Bracelet designed by Carl of Go or Send Jewelry. This bracelet is made from a 1946 Queen Bess fork, and his other pieces are equally graceful, and equally sustainable.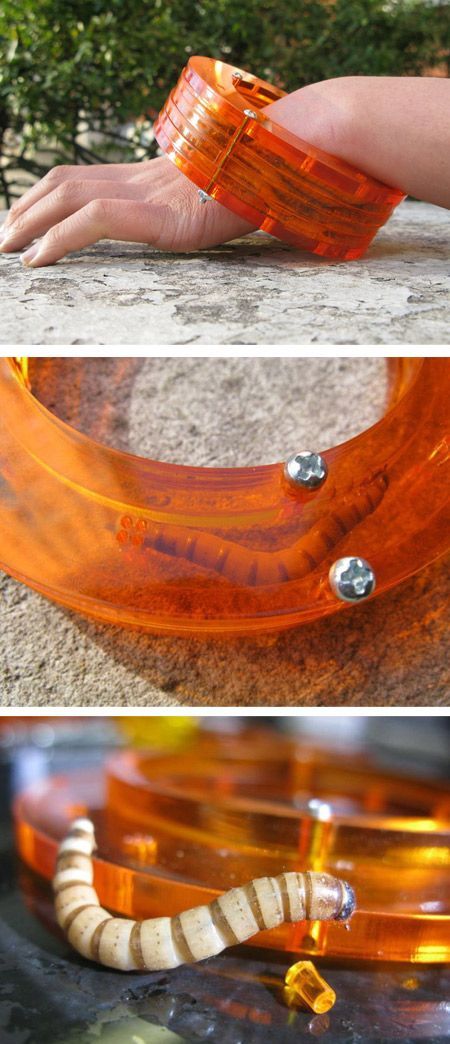 It's a modular bangle meant for displaying your favorite insects. There are air-holes so they can remain living while you wear them!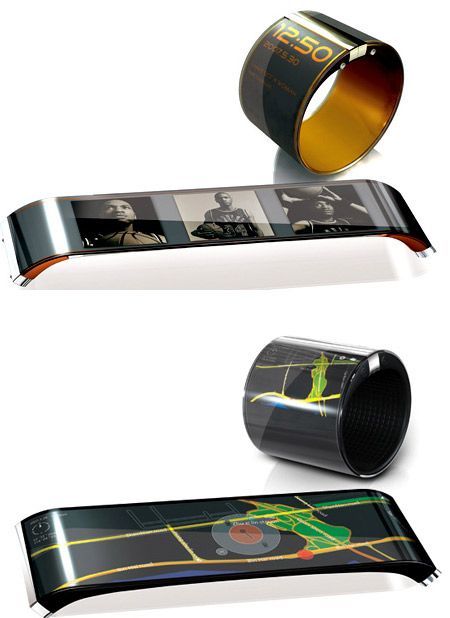 Everybody had them or at least has seen ?em. Slap bracelets were usually made of a thin piece of aluminum wrapped in fabric. Using the same form, Chocolate Agency came up with a mini multimedia device that snaps on with a slap. The entire surface is E-Paper and possesses all its thin, high contrast, power efficient qualities. The length can be adjusted by adding magnetic snaps to the ends. The best part is that there's no recharging needed. It gets all the power it needs via kinetic energy so go ahead, go slap happy.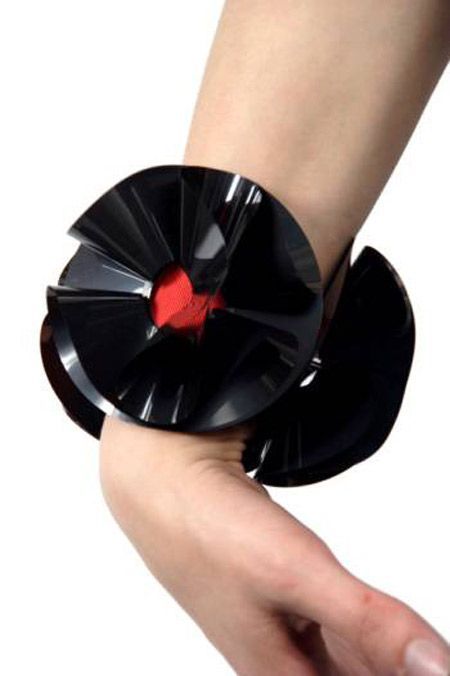 Designed by Oxx-An Alleweireldt, this bracelet is made by recycling floppy discs. An innovative approach of recycling discs and making wearable jewelry.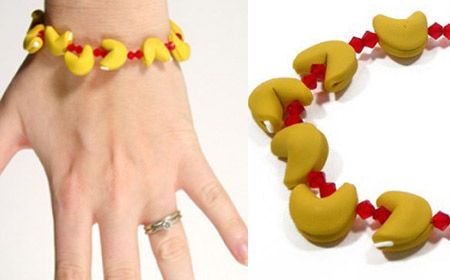 Increase your luck by 11 with these diminutive fortune cookies.